My Recent Hive Experience And How It Has Shaped My Life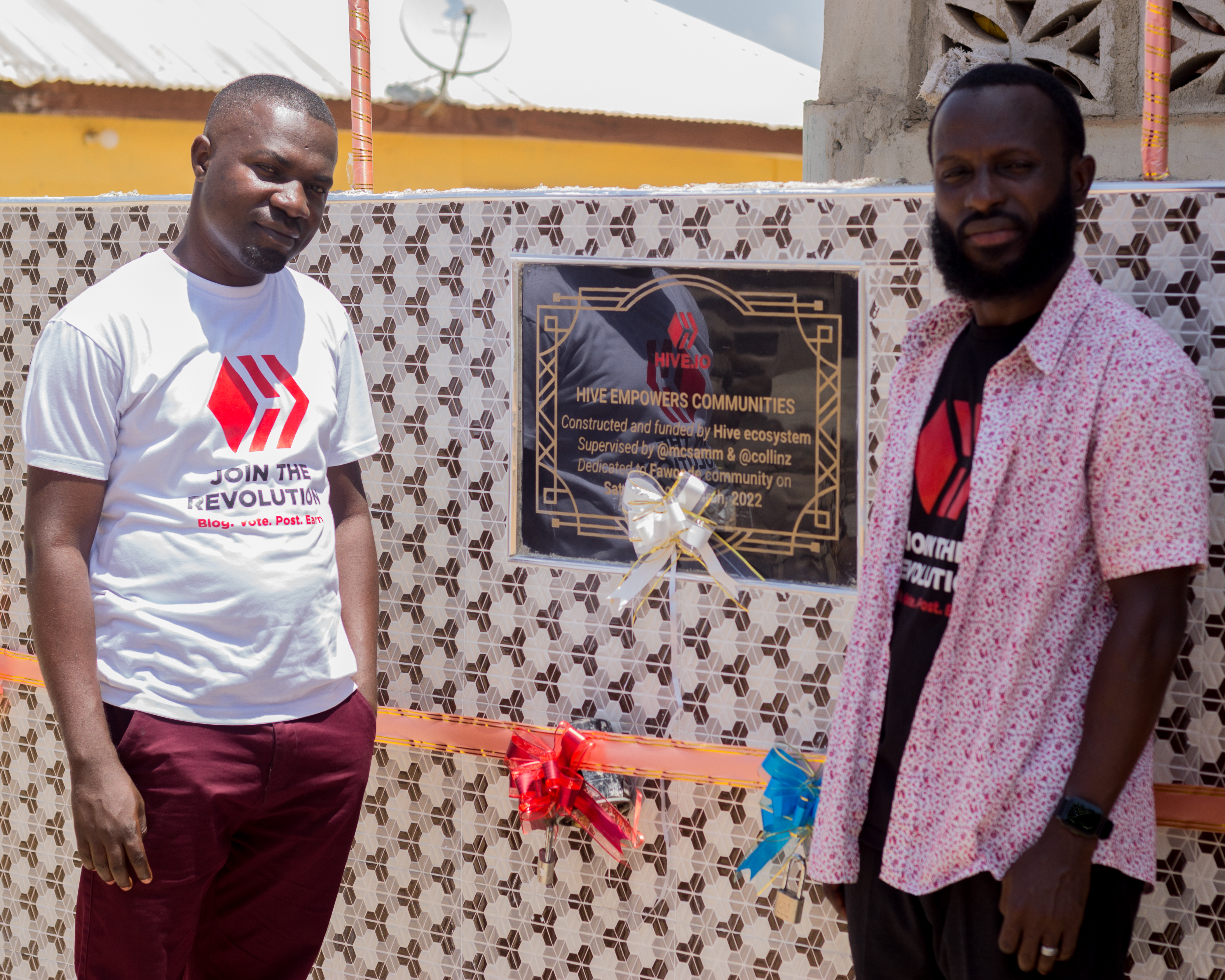 Life provides us with several opportunities to learn new things, some of which will either shape or unshape us. We all have a lot to say about Hive's positive impacts and transformations in our lives. The Hive blockchain is a place where a lot may be learned, discovered and accomplished. The chance I had to use the power of Hive to reach out others was my recent Hive encounter that has significantly chane my life. The Hive-Powered well project which was built in Ghana was a whole learning process and a work experience.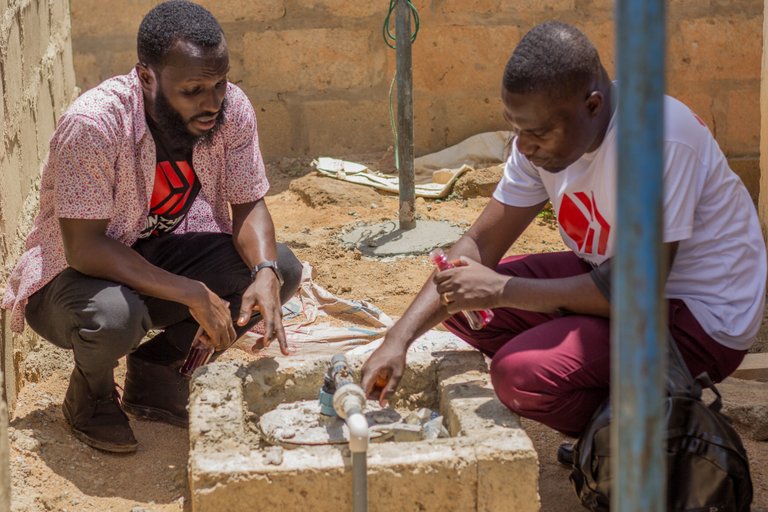 The Learning Experience
It was a stressful task to complete the three phases of the water project, and it was especially stressful for me because I had to drive for hours to join @mcsamm each time we had to visit the project site and perform additional rounds for the project. Looking at how impactful the entire process was, I must say it was well worth the time. Working on the project gave me valuable experience in project management. It taught me a lot about project planning, budget management, project progress tracking, project completion, and launch. They are the kinds of skills that will come in handy in my life.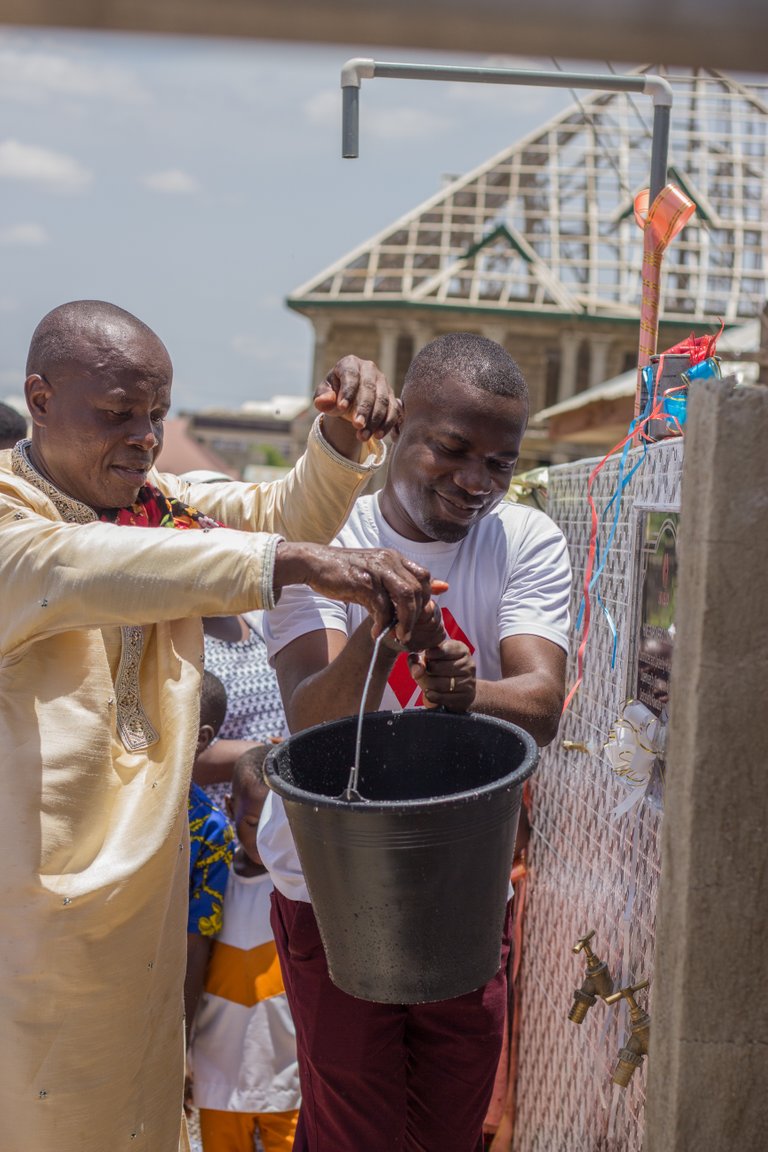 The Power of Teamwork
Teamwork was one of the factors that enabled us to complete the project on time and fulfill the expectations of stakeholders. We were able to get things done faster by setting defined targets, as opposed to a situation in which one person was to manage all parts of the project. This made me realize how much we can achieve in life if we chose to collaborate and work together to achieve a goal.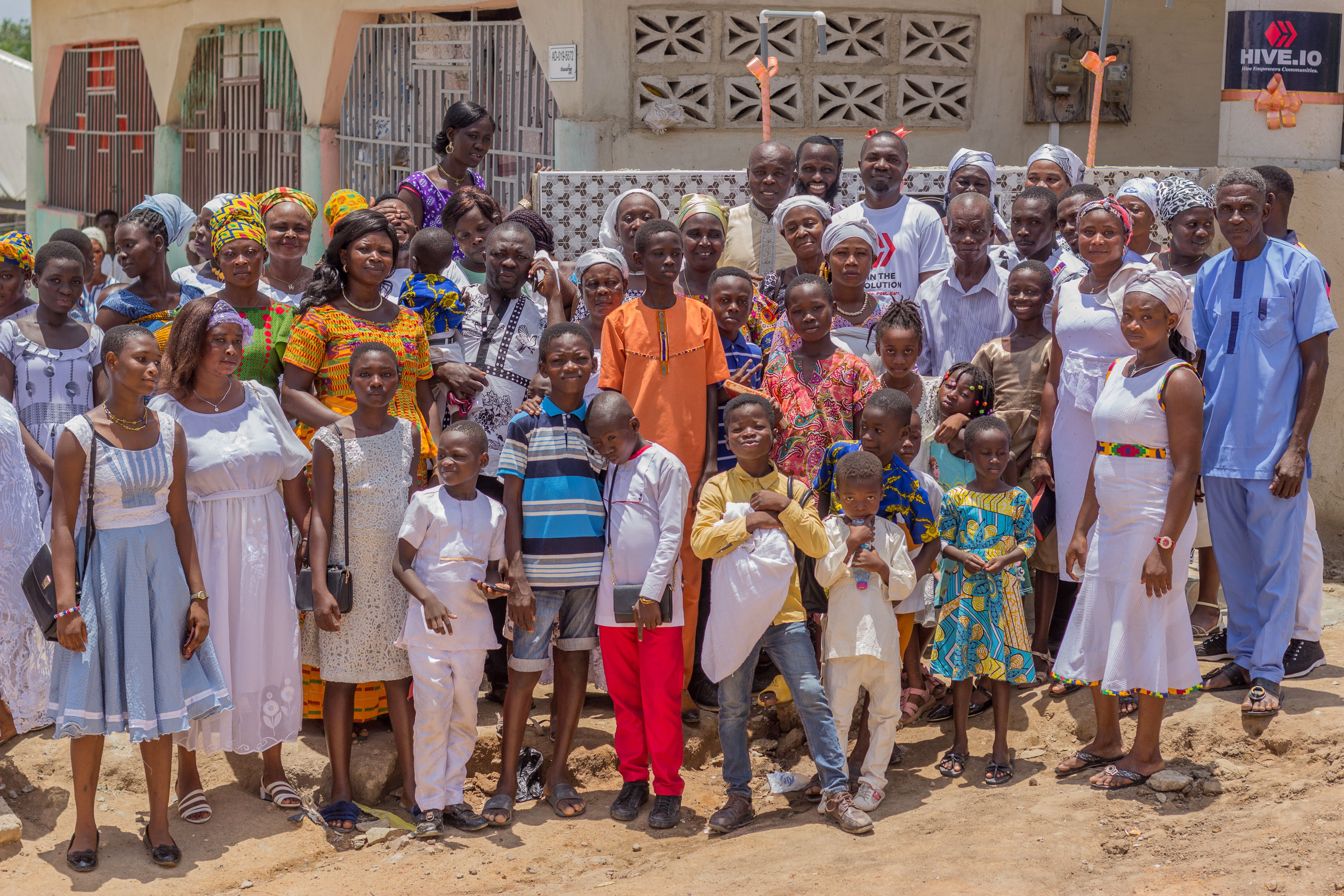 The Publicity
In our efforts to market Hive to the majority of Ghanaians via various news outlets, news of that amazing story went viral. Because our photos were shared on many media, there were a lot of correspondents from people who wanted to know more about the story and Hive. It was, without a doubt, one of the best moments of my life, and I began to envision what the power of Hive could do in my life if I focused more on the things that could give value to the Hive ecosystem.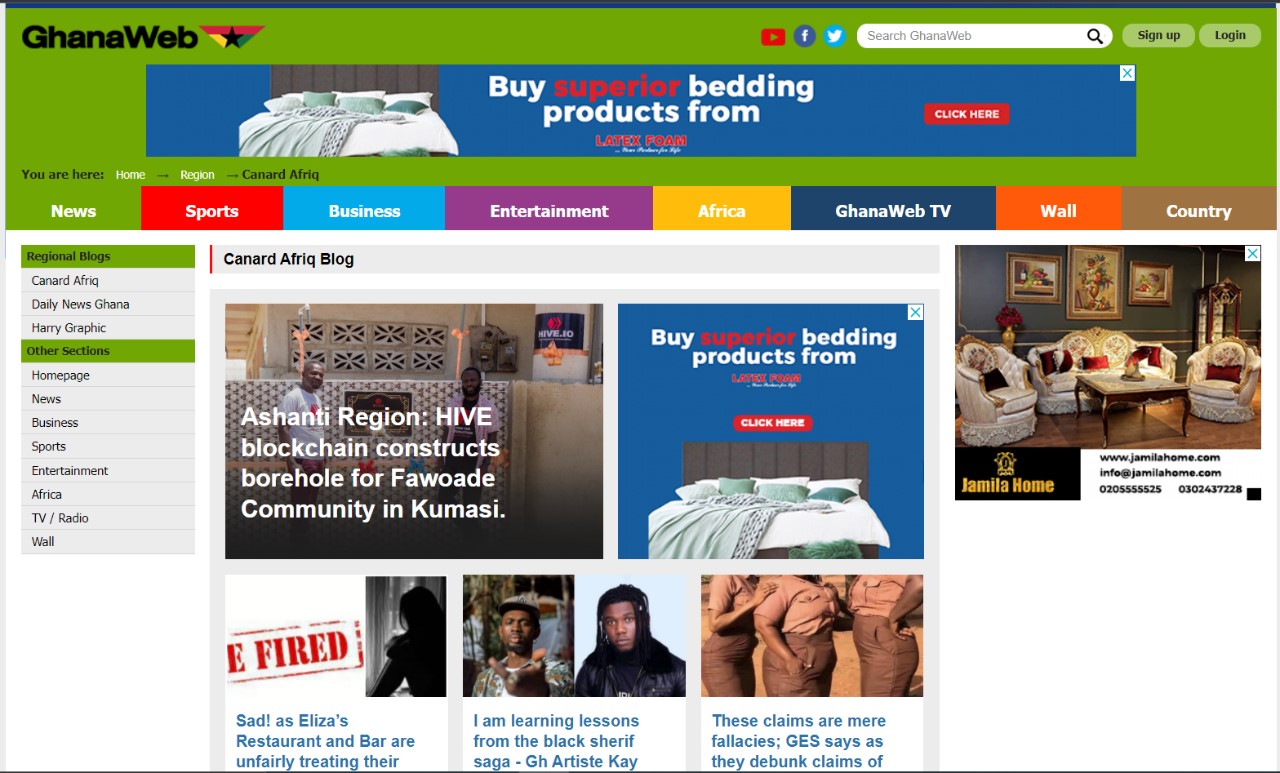 When I arrived at school, I was astounded to see that the story of the Hive initiative had gone viral, and that my colleagues and students had already read about it on GhanaWeb. This made me the center of attention and provided an excellent opportunity to discuss Hive further. Colleagues who want to learn more about Hive have requested a meeting where I will give a presentation on Hive. I believe this will open many doors for me, particularly at work and it will be the the beginning of many more options and opportunities to market Hive in the future.
Meeting New People
The gift of friends is one of the nicest things I've received from Hive. Following the inauguration of the water project, I made several new pals. When a large number of hivers reached out to us, expressing their enthusiasm for the project and how far they would like to see Hive go to influence many lives, I realized the true meaning of community.
I understand the power of money and the power of relationships; if I had to choose between the two, I would prefer the latter.
The number of people in a man's life can be used to determine his worth and fortune. As a result of the recent project we worked on, I've already gained followers and made new friends. We have had tremendous support from many great people on Hive(@guiltyparties, @theycallmedan, @doze, @ranchorelaxo, @ocdb, @trafalgar, @adetorrent, @newsflash, @resonator, @acidyo, @ackza, @daveks, @challengedac, @smooth, @qurator, @roelandp @quochuy,@v4vapid, @canadian-coconut, @haejin, @lichtblick, @elevator09) and many more that I cannot enlist here, and I will say that you are the reason why Hive become a wonderful place, a place to call a home and a place to spend quality time.
As we prepare to embark another Hive water project, we'd like to thank everyone who has shown their support, and I would also appreciate it if you vote for the second project to get started - PROPOSAL / DHF PROPOSALS PAGE. Thank you for your time, attention, and support.
---
---
---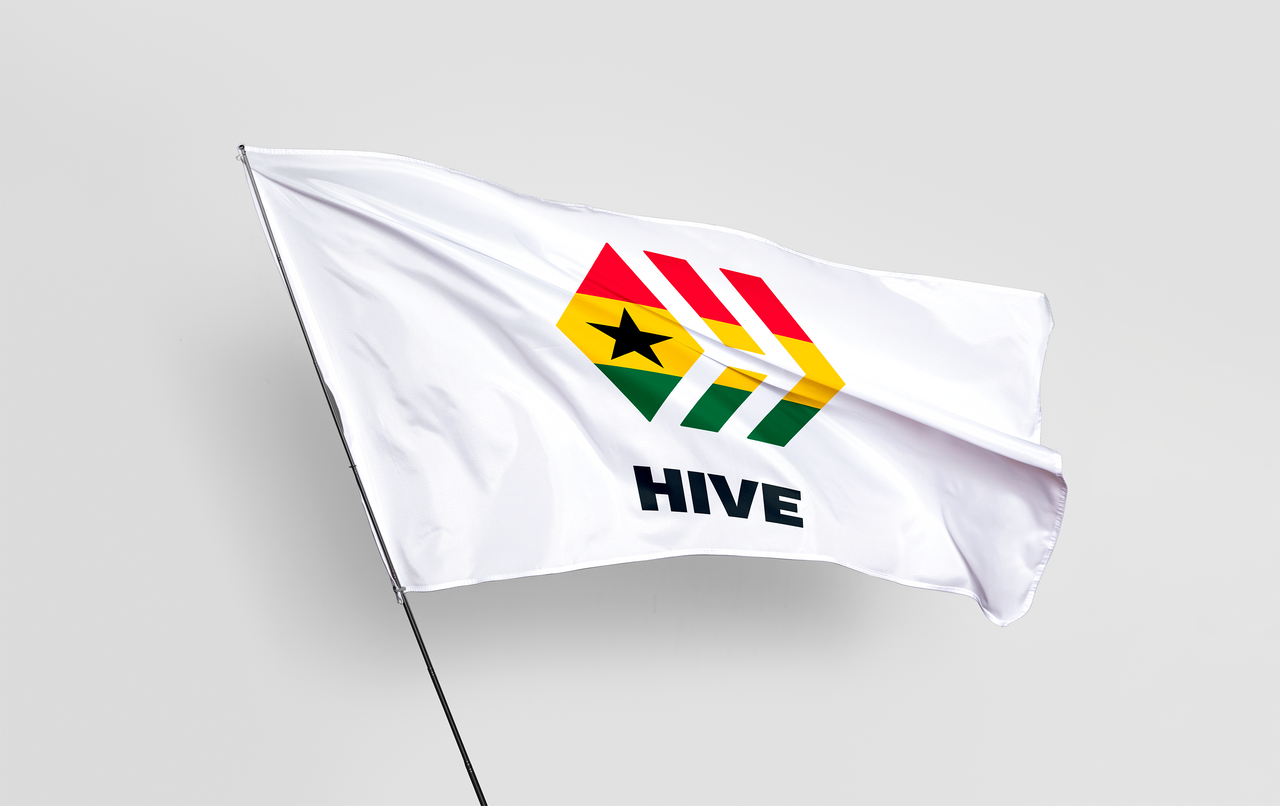 ---
---