I loooooooove walking and running on technical trails!

I've been bushwalking longer than I can remember. The house we lived in when I learned to walk was (literally) right next door to a big chunk of bush. So even before I started primary school I was walking with my friend across the road down wide bush paths. I have no idea how old I was the first time I went walking without Mum but I was very young. These experiences caused me to feel so very at home in the Australian bush.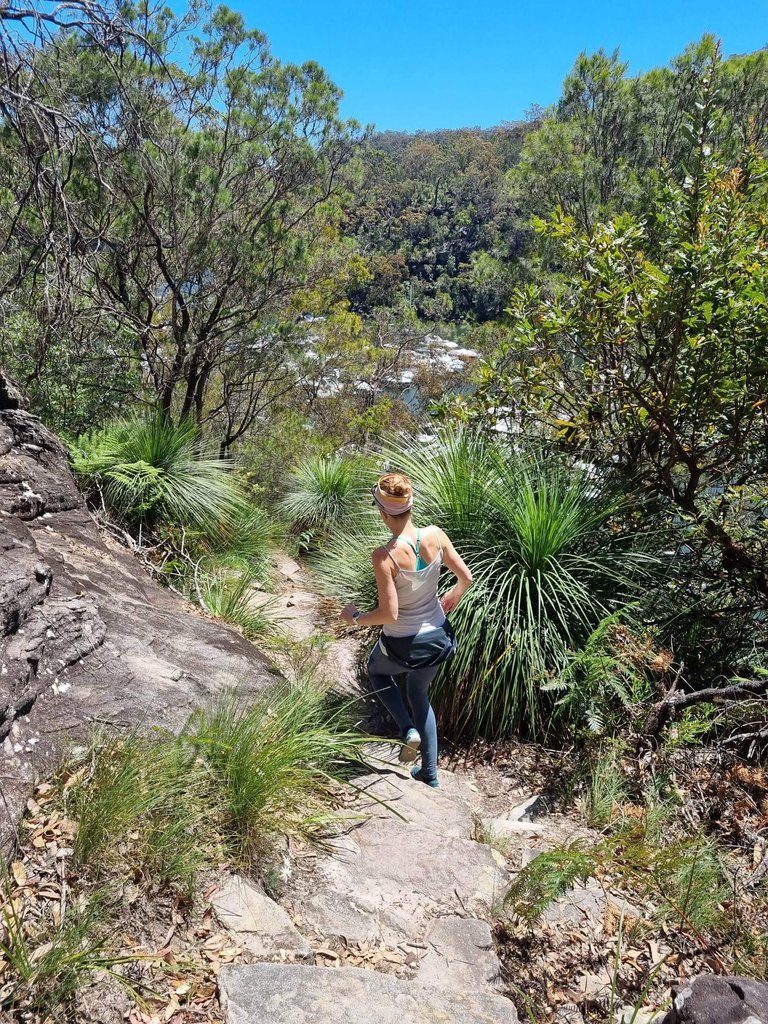 From 5 months old to 4 1/2 years of age I lived, with my family, next to the bush. Then we lived on a big property with a lot of bush from when I was aged 7 to 11. So there was a lot of time in the bush for me as a child. It feels so familiar and wonderful, even now.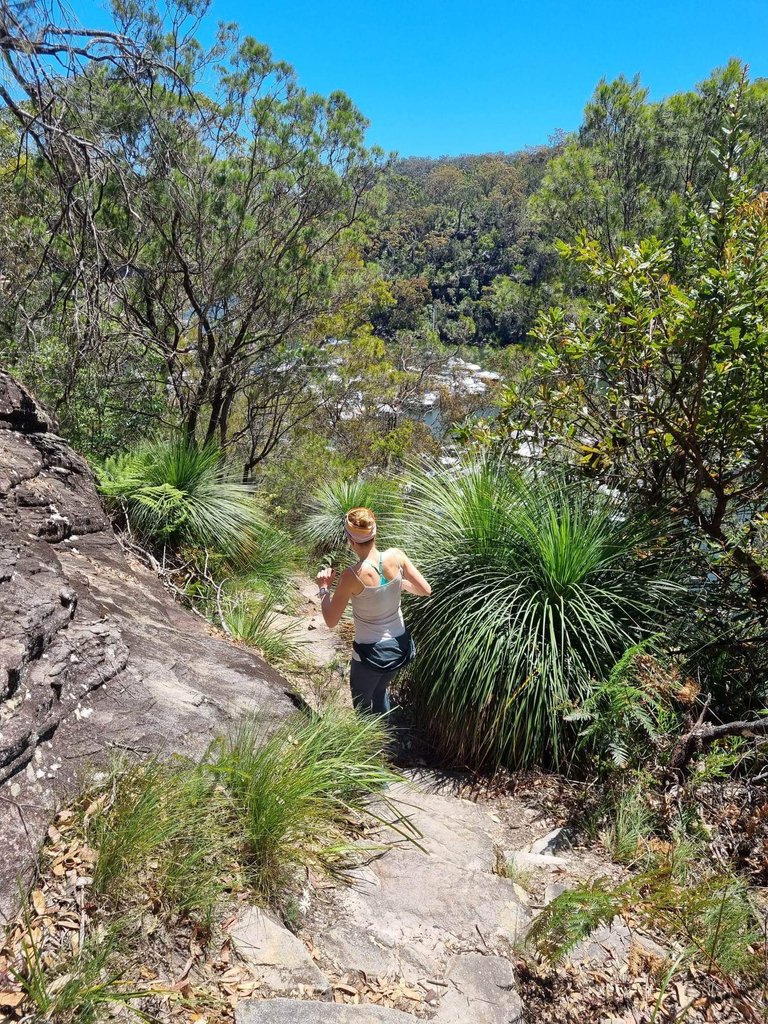 As a young adult I would go bushwalking and exploring when I could and in my mid-twenties I retrained to become an outdoor guide. I spent days at a time living and working in the outdoors with groups of school children. It was hard work and bloody awesome.
Over a few years the novelty of facilitating other people's experiences in the outdoors wore thin; I wanted to facilitate my own adventures. That's when I began to start doing ultra distance trail runs.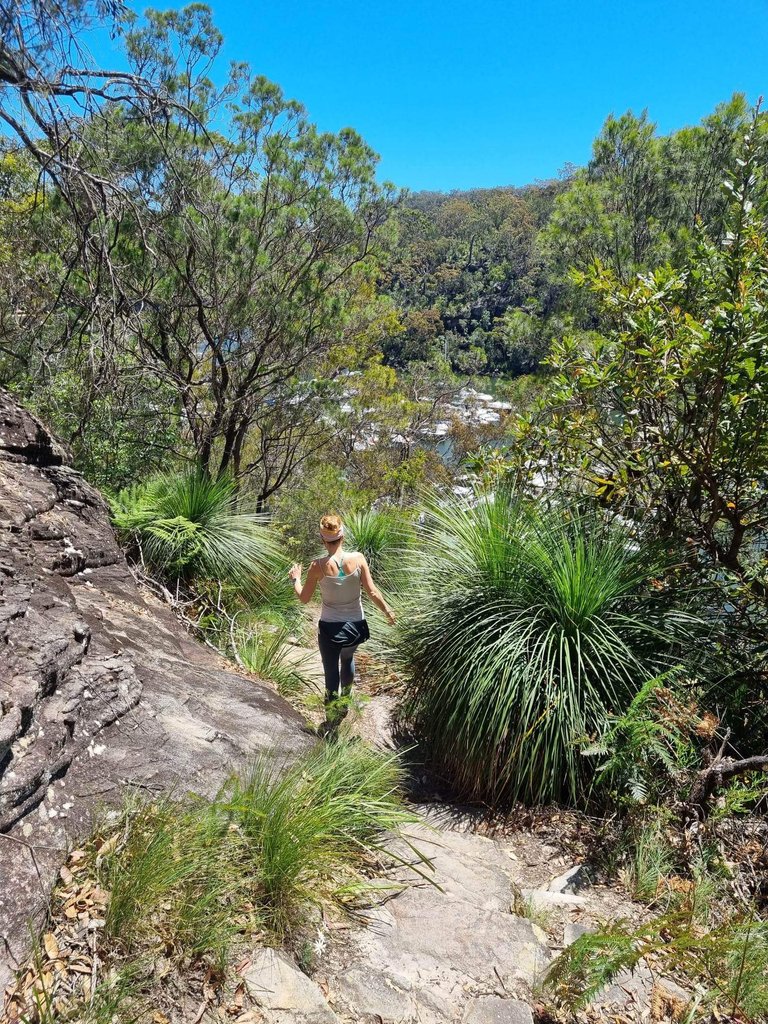 I'm pretty sure I'd done some trail running before that time but the lion's share of my time on skinny trails had been spent walking with a big-ass-pack on my back; the majority of my running had been on footpaths. So before I began training for ultra marathons in my late twenties I'd had 25+ years of bushwalking on stuff like you see in these photos. Plus, I'd also been running on and off (somewhat seasonally) all that time as well but on far more conventionally runnable surfaces.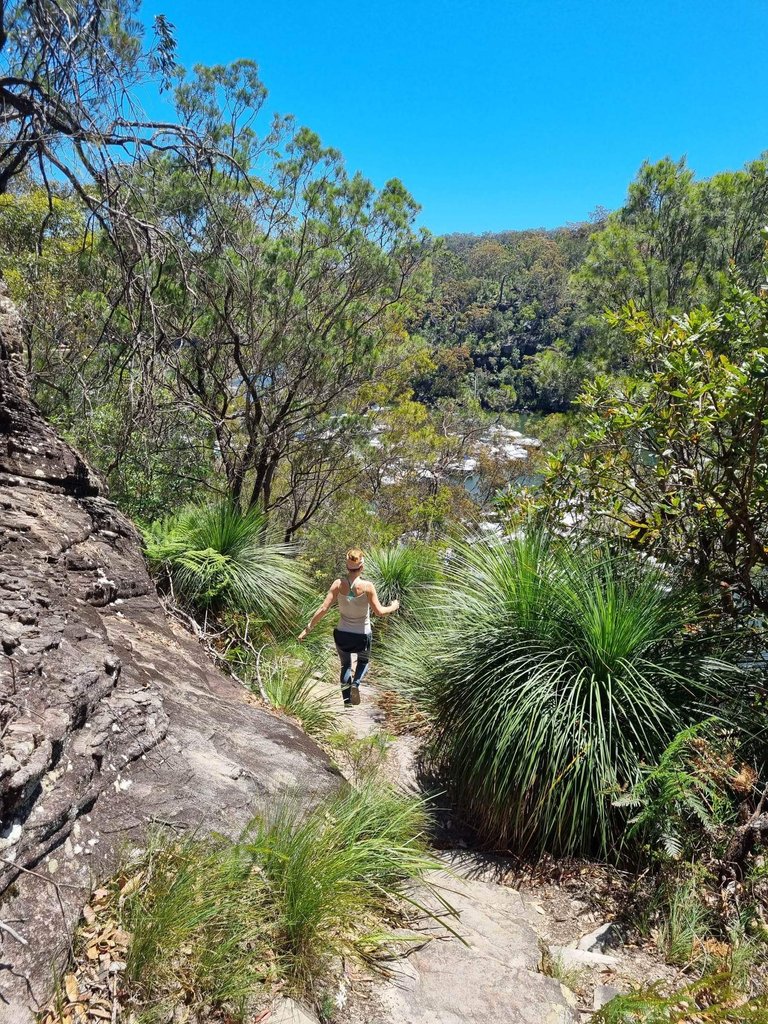 But once I started running on trails I realised just how much joy it brought me. The more I ran trails the more I loved running trails! I love jumping between rocks and navigating the technical terrain. I love how present it forces me to be... because if you're not paying attention in this kind of environment and you're moving at anything faster than a snails pace you will go tumbling.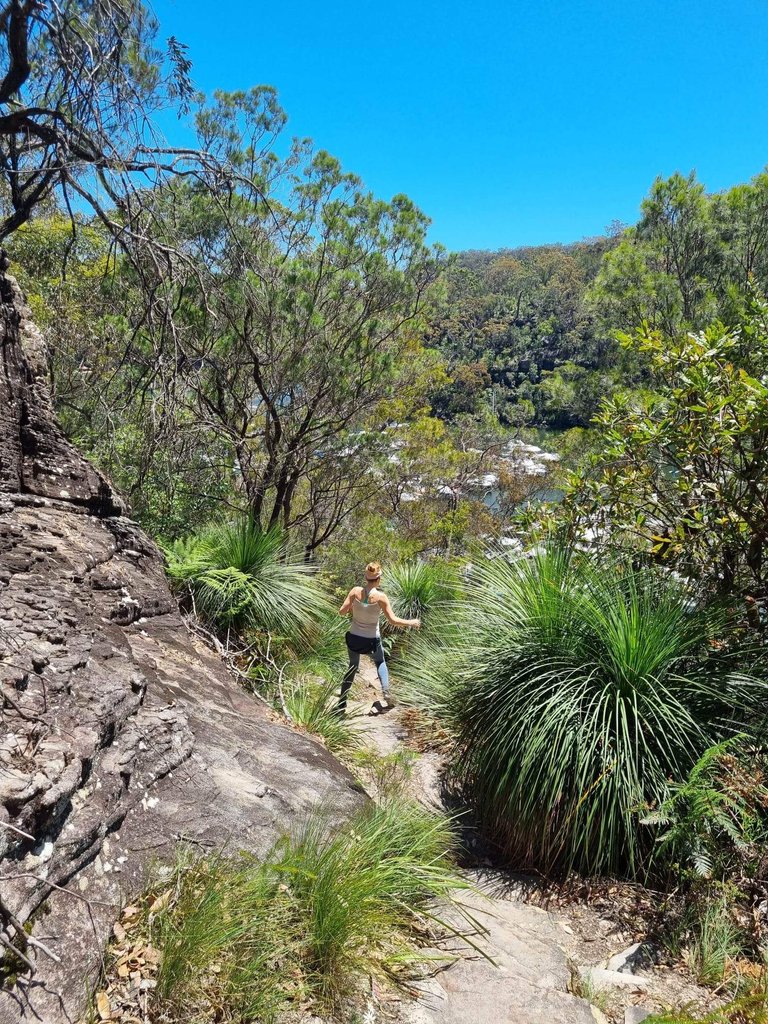 So this is my happy place: me, on a winding, technical, single track through the Australian bush, using all of my long-acquired skills to move smoothly, easily and quickly through an ever changing landscape.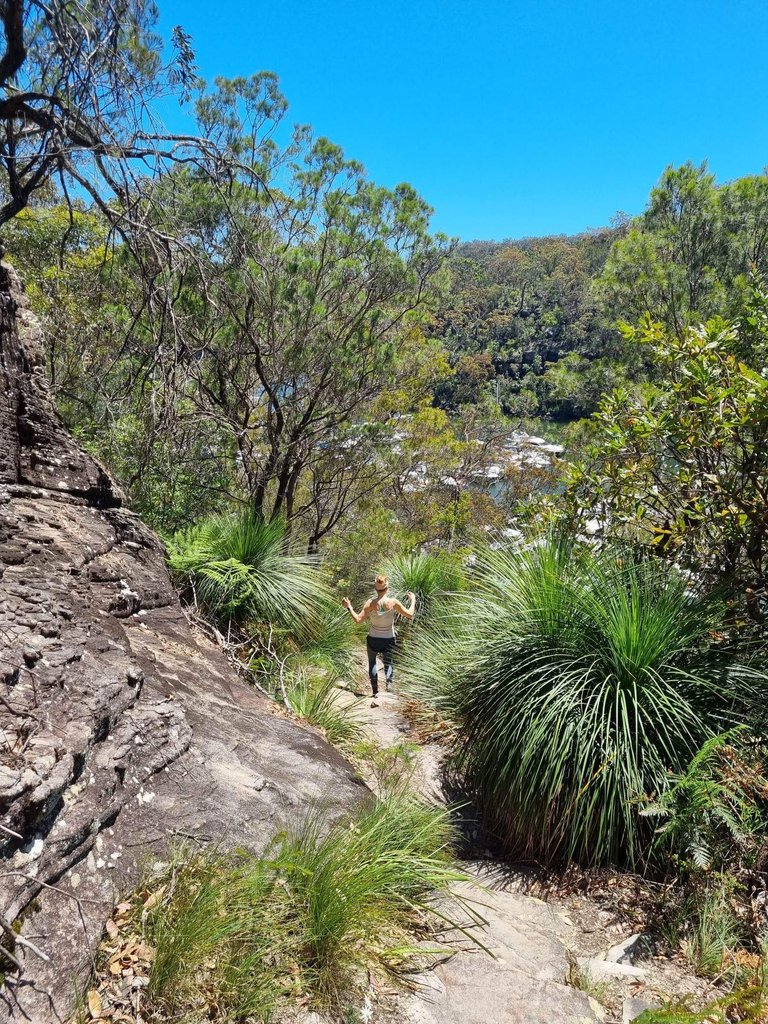 This is my Wednesday Walk post. This was one of the walks I did yesterday in Kuringai Chase National Park, north of Sydney City, in New South Wales, Australia. I'm posting it today... since today is Wednesday!
All photos are of me, taken by my amazing partner in adventuring and life, @new.things. We were with my still-able-but-aging Mum who is out of frame, slowly making her way down the hill behind my partner. It is she who instilled this love of bushwalking and the bush itself. (Thank you, Mum!)
This post was fuelled by #HiveBloPoMo; I'm on Day 23 of 30!
---
---