Is this the best use of my time? | A question to help us stay on track with what's truly important.
I own a lot of books.
Maybe it's the legacy of being the daughter of a librarian father or child of a mother who always had a nose in a book with a pile in waiting or both. Either way, I find it hard to walk past bookstores, I look at libraries longingly if we drive past them and I rarely leave an op shop without at least one new (to me) book in my hand.
Since moving in with my love nearly four years ago and suddenly realising I'd finally be in one place long enough to collect as many books as I wanted, I started collecting them like my life depended on it.
Now the bookcase in my office is full 😂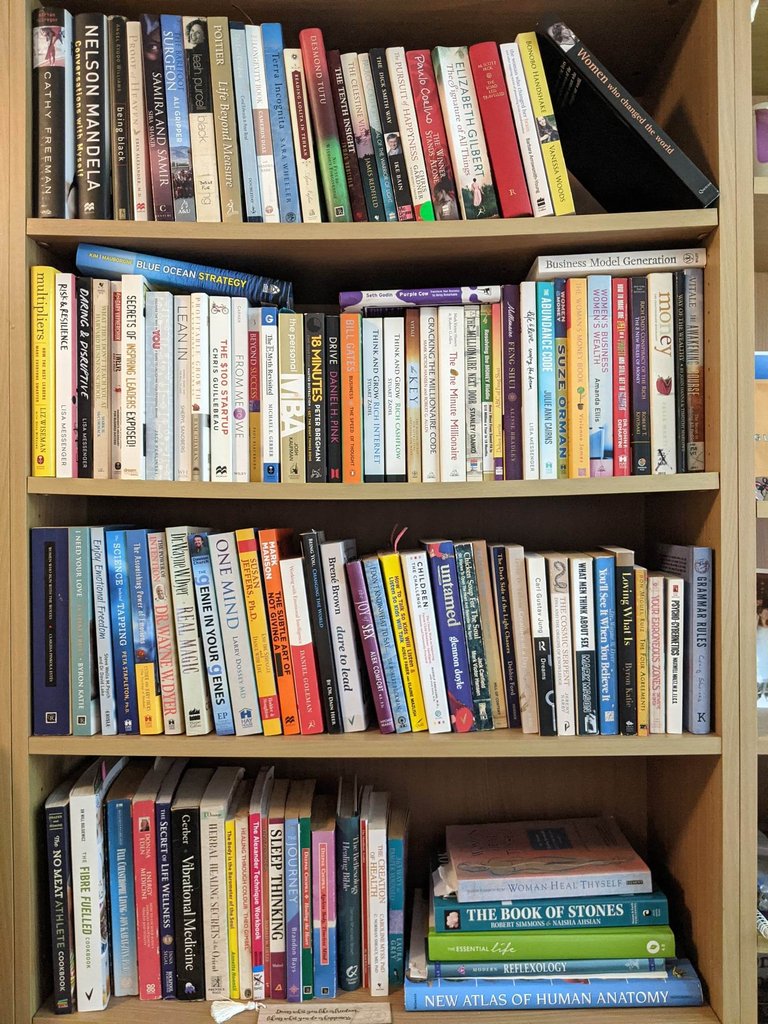 But I haven't read most of them.
My current plan, which is very slow, sees me reading a book over breakfast each morning. But since I only read a few pages at a time (of these mostly non-fiction books) it takes me weeks to get through one book.
You'd think that since I love reading so much I'd just let myself sit on the couch or by the pool and read several chapters at once. And though I have the time, it seems too decedent somehow, so I settle for the few pages each morning. On the plus side, it gives me time to ponder and integrate what I'm learning.
Now, this is a great plan really, even if it's a slow plan. But there's a problem with this plan in that I've realised sometimes I'm reading a book just because I own it rather than because I really want to.
Let me explain. Several years ago I threw out the old rule I'd learned that, "Once you start a book you have to finish it."
I decided that if I didn't enjoy reading a book it was a waste of my time (read: precious life) to read that thing. So a great new rule came into play:
If I don't like the book I'm reading I'm allowed to stop at any point in the book (first page, halfway through, final chapter, it doesn't matter) and give the book away to someone else who might like it.
Great rule! It's been serving me well for about 20 years or so already.
But this week I realised I need another rule. This one is what to do when I'm reading a book I'm enjoying reading, a really well written book, that's interesting but reading it is not the best use of my time.
This is the book I was reading that triggered this realisation I needed another new rule for my book reading. 👇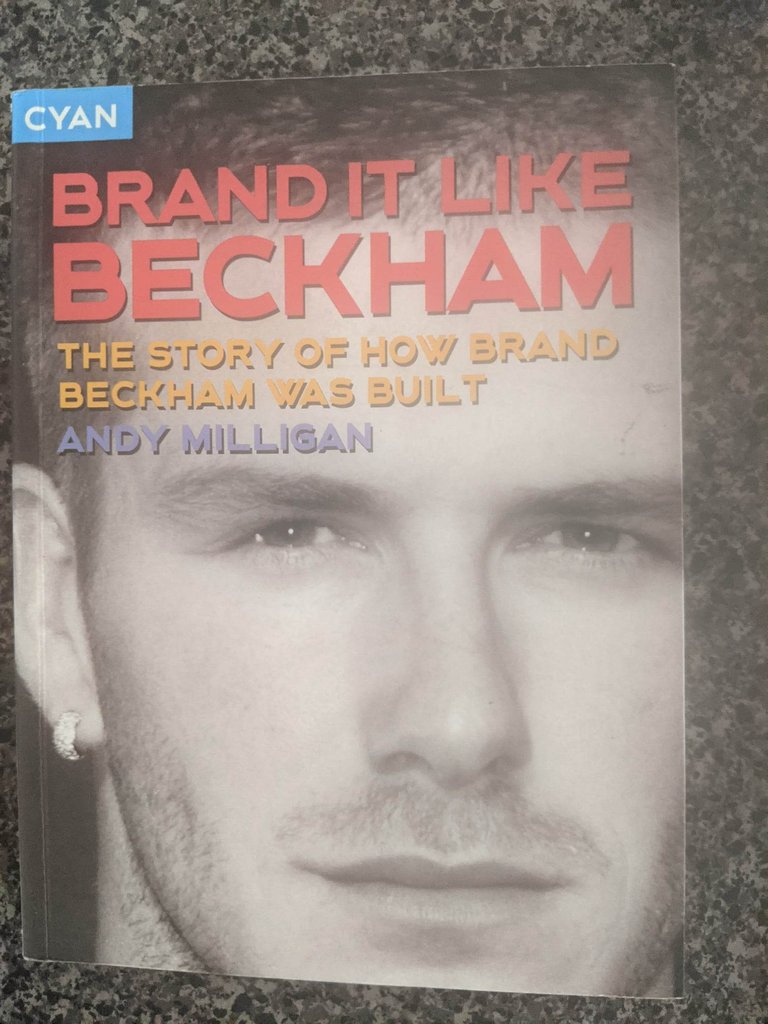 Let's be clear: this is a very good book! It's well written. It's well-researched. It's engaging. It's easy to follow along. It's useful...
It's just not relevant for what I most want and need to learn right now.
And, now more than ever, I really, really value how I spend my time. I have a business to run that does important things in the lives of others and I want to it grow and grow and serve many more people.
And bigger than that, I have this one precious life (as this Caroline woman) that I want to fill with things that are genuinely aligned for me and my path, that bring me joy, that make me feel amazing.
So my new rule when reading books is that it not only has to be good great (i.e. well written and engaging) it also has to be relevant to whatever problems I'm trying to solve right now (if I'm reading non-fiction that is, which is what I'm reading most of the time anyway).
So I'm giving the great but not relevant book on branding to the op shop and I'm going to start reading this book instead. 👇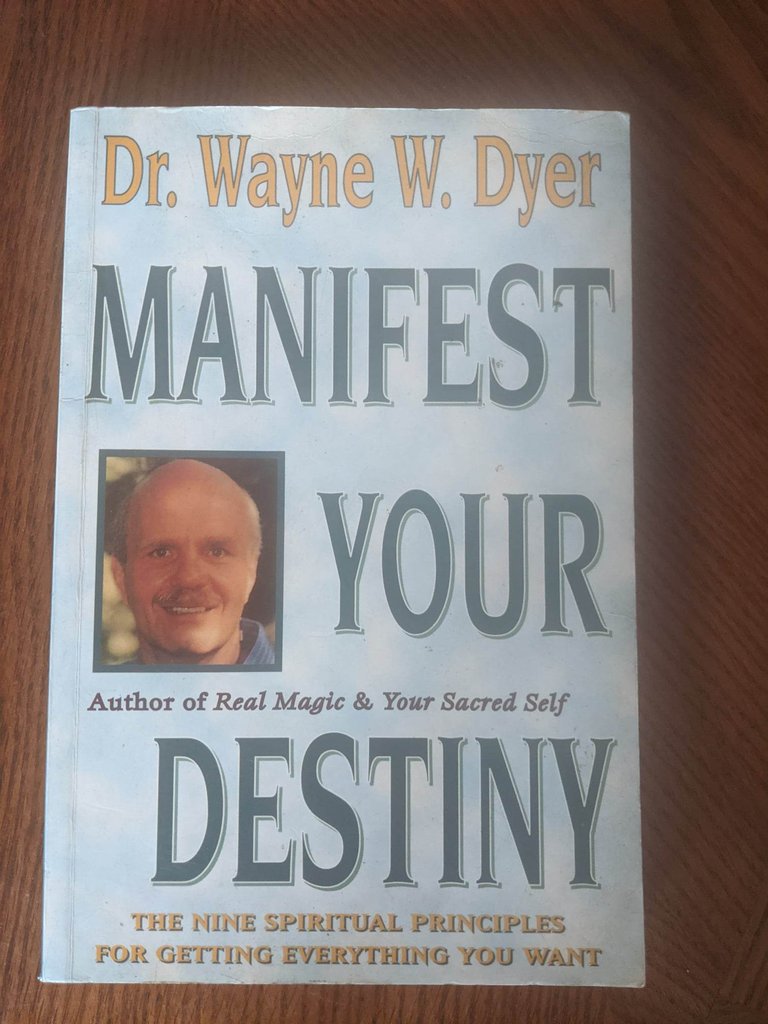 While it is dated (the late author wrote this back when I was in school!) the topic is one that I'm very interested in. I already know rather a lot about the process of turning ideas into reality (aka 'manifesting') but I'm looking for where I have gaps in my knowledge so I can do this process even better in my own life and in my supporting clients.
I expect that it will be well written because the only other book I've read by Dr. Wayne Dyer is literally one of the most life-changing books I've ever read. And when I was lucky enough to see him on stage in Sydney 10 years ago I was genuinely impressed by his grounded, kind, wise way of being.
So tomorrow I'll begin that book and see how it goes. And of course, if for any reason I don't enjoy reading it or it somehow doesn't seem relevant after all, it too will be put down and/or given away.
How good to you feel like you are at spending your time on the right things?
Whether it's the books you read or the content you're consuming elsewhere, or the content you're creating here on Hive and perhaps other places, do you think you're doing well at spending your time wisely?
Let me know in the comments. Do you do this well? And if you do, what has helped you to get better at it?
---
---