Messed Up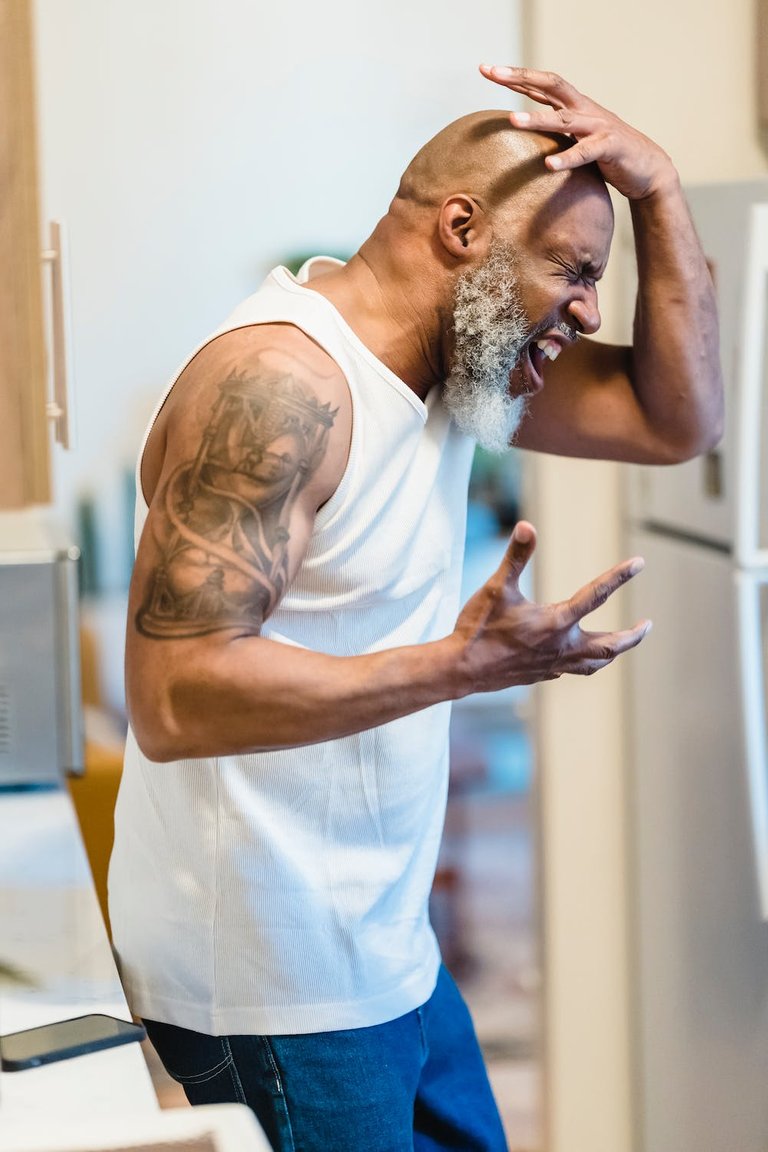 What a mess!!!
I gave you money just two weeks ago and you came back asking for another money? What insolence!!! Bayo fumed just like a rising flame. His anger was rising to the extent of uncomfortably.
But Dad!!!
Before Mariam could say a word, Bayo had covered her words with his just because of the shout and anger.
What have you done? Do you think I sent you to school just to squander my hard-earned money? Do you even know how I suffer to get my money? Oh .. No….. I can't take this. I don't think I would be able to give you what you asked for. I have the money but learning how to manage should be your watchword. Bayo said.
Anger in Bayo was just alarming which made him push the flower vase beside the door down. It got broken and besides it was his favorite one. The coffee he was holding was so precious to him, and just because of his anger and fury in him, he dropped the glass and it got broken at once.
This is not the first time nor is it the second, but I'm going to make it the first. Let me tell you, I don't joke with those who do not know how to spend money wisely and those who only ask and do not work hard to make money. Bayo's voice was at its peak and Mariam, her daughter, was begging and sobering.
Dad, calm down and hear my side of what I did with the money. I knew this was not the first time it was happening but this time the reason and what I spent the money on were genuine. Marriam pleaded so profusely just like the innocent and hungry man.
I'm tired of your cooked story and do not want to hear anything else from you.
Bayo was sweating just like someone who has been in hard labor. Indeed a laborer is even better with his shout.
I have always told you to know the daughter of who you are and to always manage whatever you have but it was just as if I'm a talking drum that does not act. Is this how you see me to be? Bayo echoed.
Dad!!! Dad!!!... Please I will never do such. This would be the last time and the first time it would happen. Mariam said with tears rolling down her eyes. Her eyelids were already swollen and full of clouds of tears.
Immediately, the electricity holders took their power and we were left in darkness.
What is this for goodness sake? We were all enjoying this beautiful show and power holders took their power off. I don't seem to like this. I screamed to the extent of someone beside me getting perplexed.
Simi, my best friend to whom we went together, had another mind and meaning to what had happened. I think the director did the wrong thing. He would have placed a standby power supply instead of relying on the power holding. With the look of things, we are out of here as he doesn't even have fuel to power his generator.
Hmmm… I think you are right. Please, let's leave here immediately. "What a mess," just like Bayo said. These people have no human feelings, why would they not have an alternative?
To think of it, this show was referring to me. I have done this to my parents. The money they gave to me was squandered within two weeks of resuming school. I have the habit of spending more than I could bear. I think I have learned from this show.
Bayo spoke the same way my dad always speaks anytime I'm back from school. This was superb, you know. I said to Simi.
Simi responded,
hmmm…. It means you are a victim of what we just watched, right?
As we were almost taking a bike back home, the power holders brought back the electricity. We began to run from a distance just to complete the show. We ran to our last breath thinking it would be shown. At one point, Simi told me we should go back home. I don't think they would continue and even if they do, it would not be interesting. I insisted and behold, I was wrong. Everyone had left including the director.
Ooohhhhhh….. I would have listened to you, Simi. Now we have run all our breath and my legs are aching right now. This was not good at all. The director was not the best.
---
---