The Chagrin Of Obidike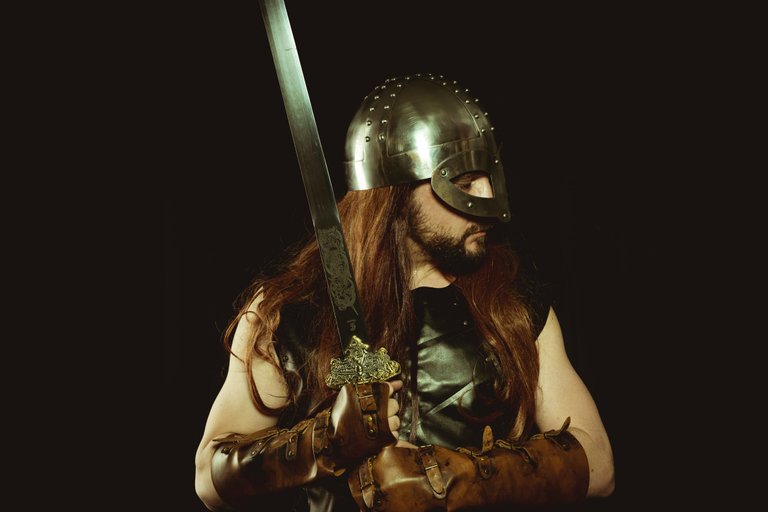 Fernando Cortès
The Chagrin Of Obidike
The earth was his own, to showcase his prowess and the beauty of his strength. Words could not describe OBIDIKE, he was fiercer than a lion, crafty as a fox and more cunning than the Tortoise when it came to the game of wrestling, the king of all sports in Mmuocha land. His father, Alika was also a great man as said: "A Lion can not beget a pig." Obidike was known near and far into the seven kingdoms of Mmuocha and even across the rivers.
Many damsels and even married ladies were thrown into a frenzy at his sight, he was not only strong but handsome. His muscles ripped enthusiastically at the sound of the ogene. His arms stood far apart from his body as he walked gallantly almost like flying with one foot in the air. His huge frame also had added a feather to his swelling sense of confidence.
"Obidike is not an ordinary man." A man had said during a midnight chat with his fellow elders. "Rumors had it that our goddess, Mmamiri is his spiritual mother." The men had toasted their palmwine to Obidike, the wonder of him. Had he not defeated Okadigbo? The only giant of Igbo race. Obidike had flung him in the air like a banana leaf. Everyone was in awe of him. In short, he was admired by all.
Obidike had no problem, until Amaka had left her maternal home to Mmuocha to settle with her father's sister. She was a beautiful maiden that could be compared to the goddess herself. Her brown skin was like groundnut and her beautiful shape and beauty was attractive. In a short period of time, she had caught the fancy of many men and soon suitors started to knock at her door. Obidike had married his first and only wife, Chiagozi and she bore him only two children. He needed a new wife, a beautiful one at that and Amaka was the "one"
He knew she had a lot of suitors on the line, but he had no reason to fear. He was Obidike and as his name implies, he had the heart of a Lion. Obidike imagined in his head, how Amaka would wiggle her hips rhythmically, how her beads would sing along to the music of his prowess. He beat his chest at the thought that she could not refuse him. Refusing his marriage offer was like throwing gold into the mud. A thousand men could never replace him. The next day, he had summoned his Umunna and some of his slaves to help him carry the cassava, tubers of yam, baskets filled with beads and clothes, gold and many other items to woo his "future woman"
When all Amaka's suitors heard of Obidike's interest in her, they quickly backed off. No man in the village was good and strong enough like him. They feared the power of his paws and the sharpness of his catlike teeth. Amaka would probably dance to the music of his praises. Obidike walked firmly with pride along with his umunna and slaves to Amaka's uncle's hut. People already gathered in groups beside the hut to witness the whole event: the strongest man in Mmuocha getting married to the most beautiful woman in the land.
Immediately, benches were gathered in the obi and palm wine was set. Obidike Agbaradike of Mmuocha was coming to propose in the house. The women gathered in the backyards with lots of different sizes to cook for the guests. It was very dramatic that it was not even the wedding yet. Amaka's uncle had sat down with pride at his big "fish". He smiled at the big goat tied to a stake and shook his head. Although he had nine sons and no daughter, his niece had brought a suitor better than one thousand suitors. He sniffed from his wrap of snuff before he addressed his guest.
"Has it ever been heard that the bat flies in the daytime?" Amaka's uncle asked and the men snapped their fingers.
"Tufia." They said in chattering voices.
"Then why have you, Obidike, a man of great valor come to my place today?"
They all smiled because questions need not be asked but Obidike without waiting for a Umunna stood up to say his request.
"As you all know, I am the strongest man in the whole Mmuocha. I am the person who took down Okadigbo, the giant. My father Alika was a great man. If not that time would not allow us, I would list line by line all of my achievements. Not to mention my large farmlands and barns filled with yams…"
Everyone applauded him before he finally stated that he wanted to marry Amaka.
Amaka's uncle quickly ordered her to be brought by his wife. Few women rushed into the inner chambers to bring her out. All mouths dropped open at the sight of Amaka. It was like she had taken extra effort to look more radiant than ever. The dark Uli was used to make different designs on her beautiful skin. The woman sang many songs in appreciation of her beauty. Then the host coughed and brought the song to an abrupt end.
Amaka's dad said to Amaka:
"My daughter. This man here whom you won't deny knowing has come to ask for your hand in marriage. He has come here with many items to collect you from us…"
"No Papa." She cut in rather disrespectfully, against the tradition of the land. "I would not marry him for the gold and silver of the world."
Amaka stood arms akimbo without a look of fear at Obidike's flaring nose. She almost walks out when Obidike bounces up from his seat and grips her by the arm.
"No one says no to me. No one has ever done it!" He thundered at her.
"Then I'll be the first." Amaka smiled as she revealed her beautiful set of white teeth. For a moment her beautiful smile weakened Obidike to his knees.
Everyone is shocked at what she has done but everyone keeps mute. No one dared to talk when Obidike was angry.
Amaka, who seemed to be enjoying his anger, spat on his face and the slime spread across his eyes. Shocked, he attempts to hit her but she holds his hand and gives him a terrible slap. Like Amaka was filled with power from the unknown, she pushes him and he falls to the ground. A big taboo! No one had ever succeeded in pushing him to the ground.
Everyone had left him in shame, in the mud while Amaka had left the scene. He was forever known as the warrior and strong man who was defeated by a common maiden.
---
---