Breakfast at The Fruit Shop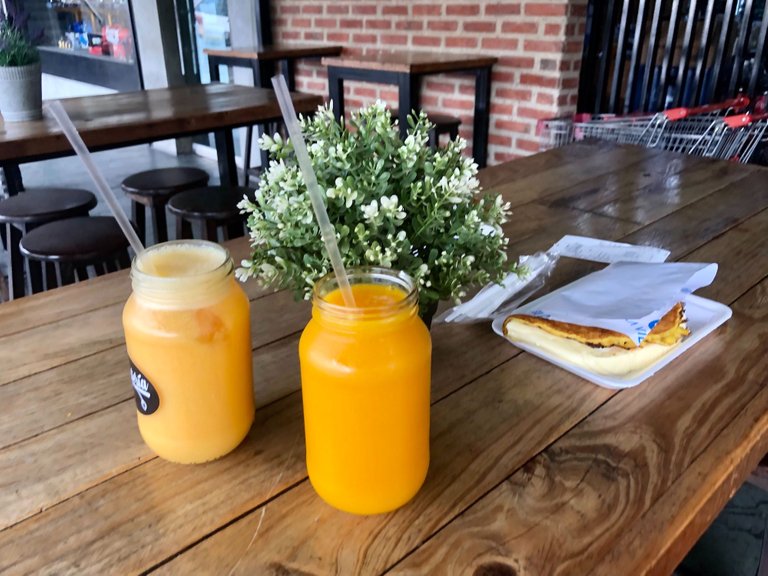 ---

This morning, after ten days of isolation with Covid, I decided to go out because I feel good. My husband suggested that we go for breakfast, and I immediately said yes.
We went to a fruit shop near our house where they sell Cachapas.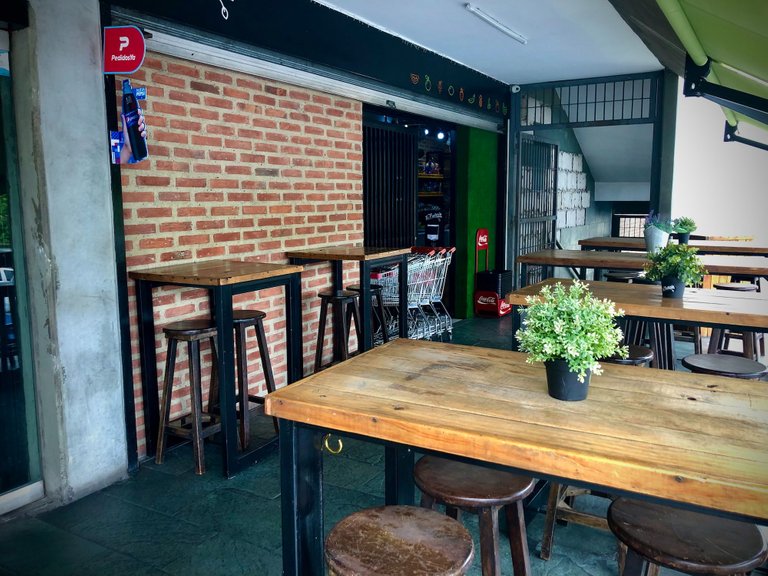 This fruit shop is more like a small market. Besides fruits and vegetables, they sell a lot of other things. It is a bit more expensive than a supermarket, but the fruits and vegetables are always very fresh.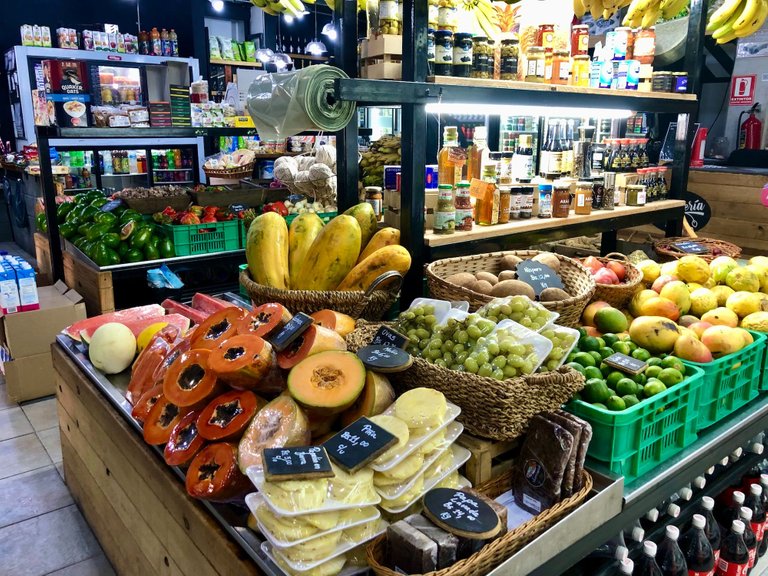 I sometimes go there to buy things that are not so easy to find in the supermarket. Like ginger to make tea. So this morning I took the chance to buy some. Since with the Covid, these days, I have drunk so much ginger tea that I was almost out of it. A kilo of fresh ginger was at US$ 1.60.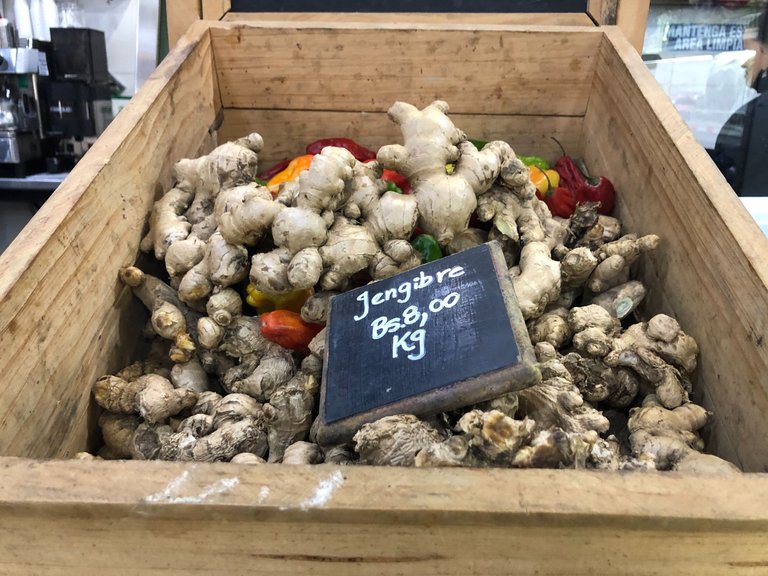 I also had a craving for some nisperos. They were not yet ripe, but I still brought some home. Do you know this fruit?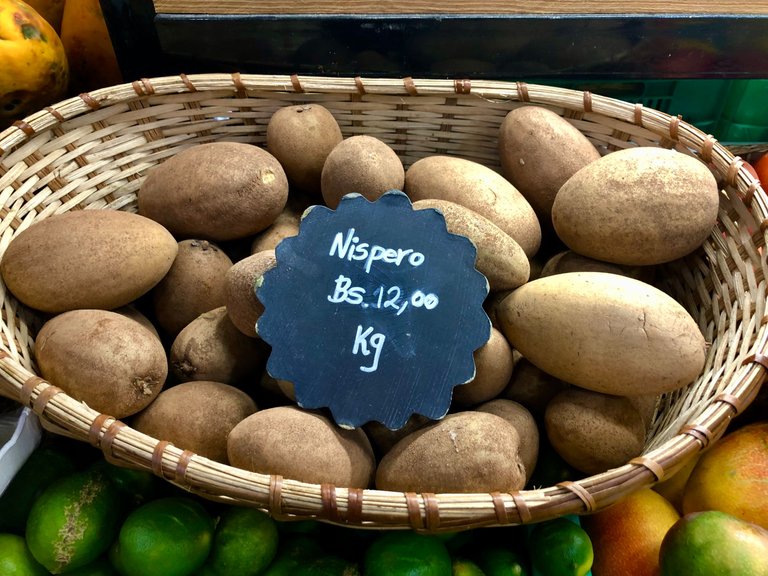 I also bought some tamarillos, which here we call tomate de árbol. I don't love them because they are a bit bitter. But they are very good for the health because of their antioxidant properties. So I usually buy them from time to time and make smoothies combined with other fruits with them. Do you know the tamarillos?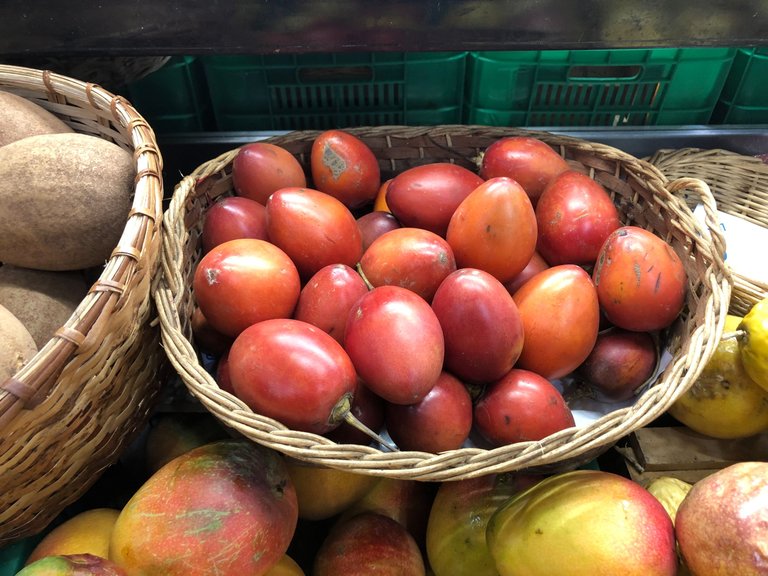 They also sell food, arepas, cachapas, and pork sandwichs. We ordered cachapas with handmade cheese. I got a mango juice to drink and the husband a tangerine juice.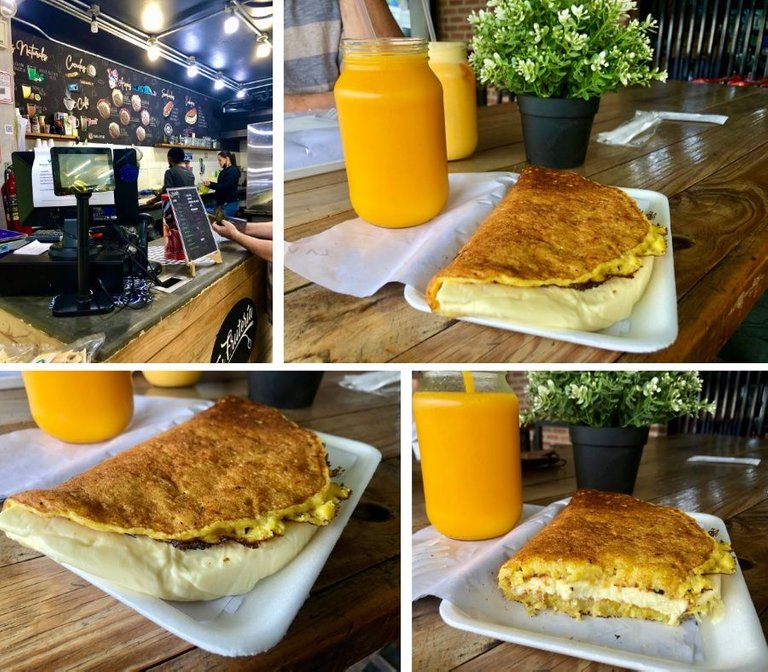 Cachapas are like pancakes but made with a mixture of fresh corn grounded. The queso de mano is a white artisan cheese. The cachapas were so tasty. Juices were US$ 2.50 each and cachapas US$ 4.50 each.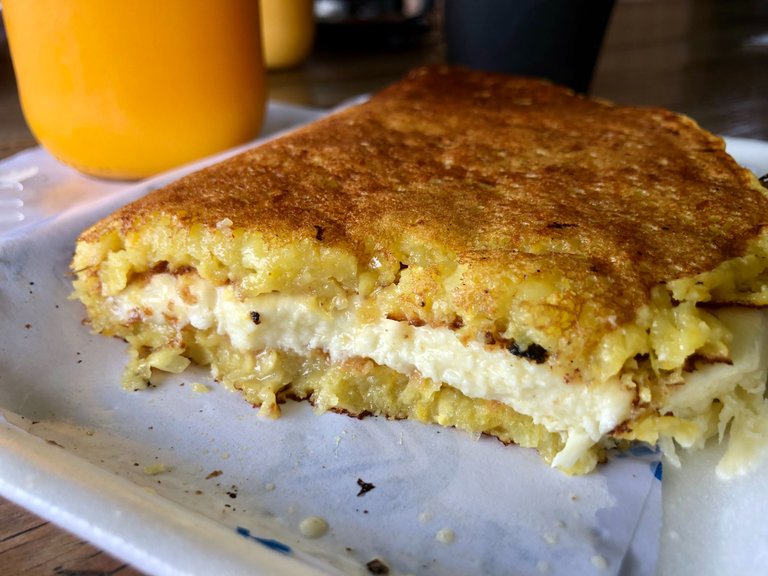 Another thing I always crave in this fruit shop is the tizana. So we bought one. It cost de equivalent to US$ 2,50. The tizana is a very refreshing Venezuelan drink. It is made with small pieces of fruit. Usually, watermelon, cantaloupe, papaya, and pineapple are the most commonly used. They are mixed with orange and lemon juice and left to stand in the fridge for a few hours to mix the juices of all the fruits. It is served very cold.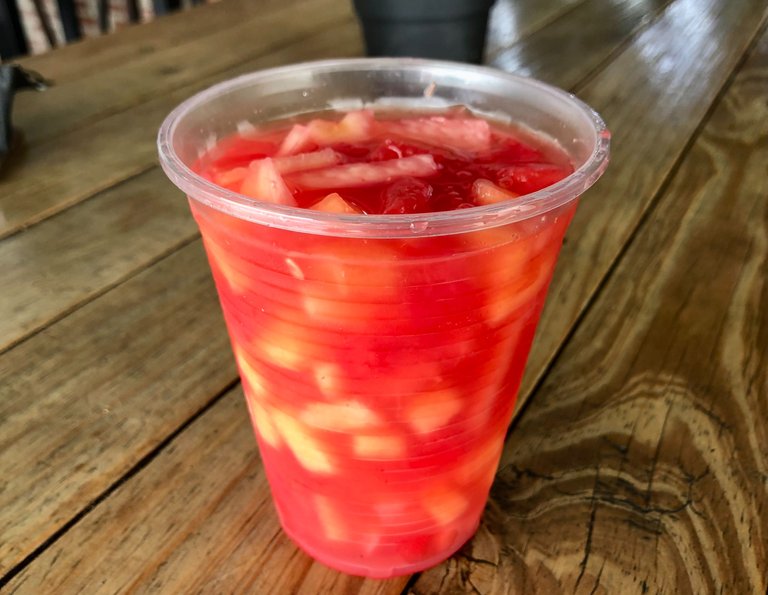 This is my participation in the #MarketFriday of the wonderful @dswigle. So to close this post, I couldn't miss a flower for my friend Denise, #alwaysaflower. An Amazon Lily as my Eucharis plant is blooming for the second time this year.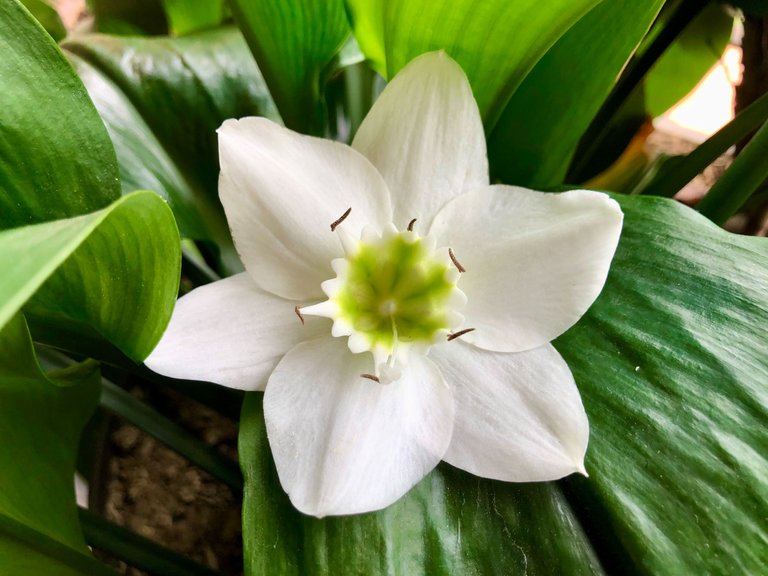 Thank you for reading.
All images and writing are my own unless otherwise stated.
© CoquiCoin
May 27, 2022
---
---