Memories of a quick visit to Cascais
I'll keep sharing more travel memories of the photos I found a few days ago, and this time they are from a quick visit to the town of Cascais on the outskirts of Lisbon.
This trip was in 2010, but the first time I heard about Cascais was in the late 90s. At that time, I had a boss, who was a great person and the best boss I ever had. He had grown up in Venezuela but was born in Portugal. At that time, his parents had moved back to Portugal and Mr. M often traveled on vacations to Portugal with his family, and he always brought us to the office some queijadas, small sweets made with cheese or cottage cheese. Later I found out that queijadas were really typical of Sintra, but Mr. M for some reason always used to buy them in Cascais.
He used to tell me that someday if he retired in Portugal, he would want to live in Cascais. Unfortunately, Mr. M passed away some years ago, and as far as I knew he never moved to Portugal.
But the truth is that when I visited Lisbon with my husband and son, one of the places I had on my list to visit was Cascais. So one noon, after spending the morning at the Lisbon Oceanarium, we took a train to went to spend the afternoon in Cascais.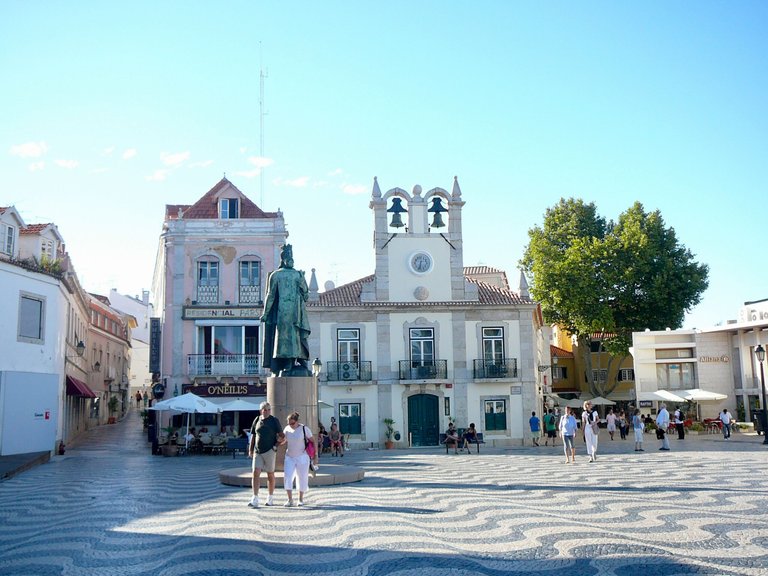 5th of October Square, Cascais
It was a sunny summer afternoon. So upon arrival, after passing through the historic center of the city and visiting the Praça 5 de Outubro where the City Hall is located, we went to the beach.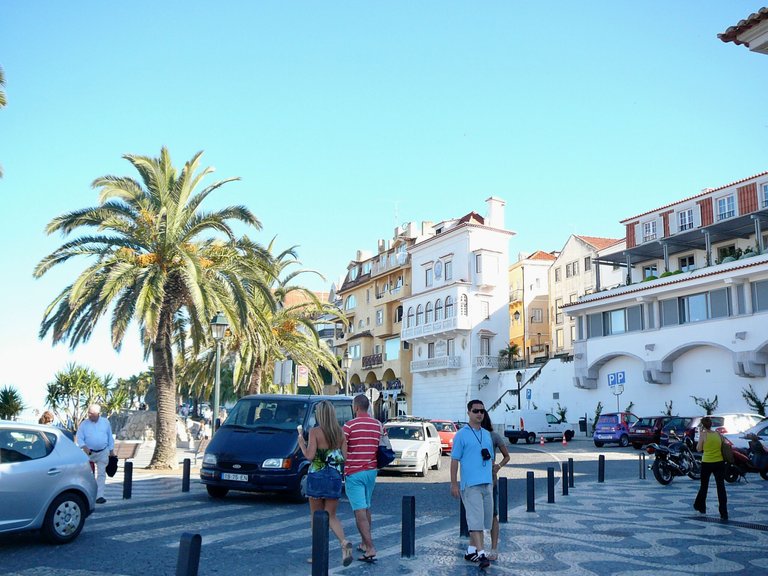 Avenue Dom Carlos I, Cascais
My son was small at that time and what he wanted was to spend time at the beach. So we spent some time at the Praia da Ribeira.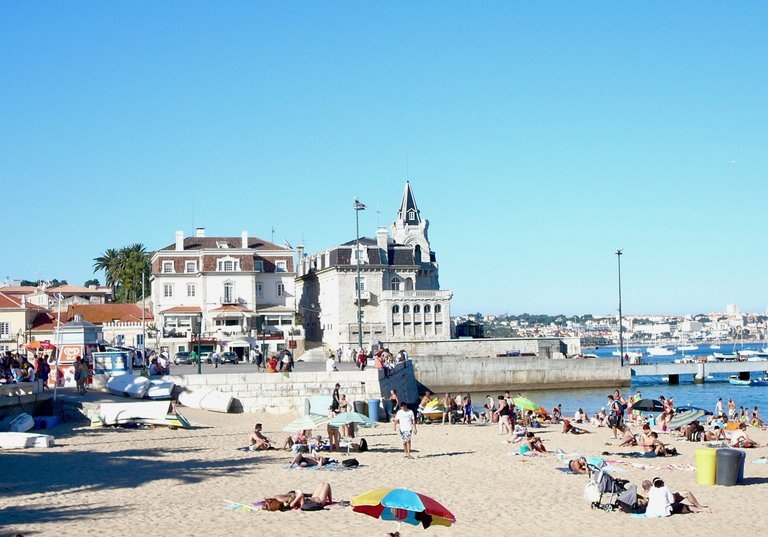 Praia da Ribeira, Cascais
It was a small urban beach that I remember as being very crowded.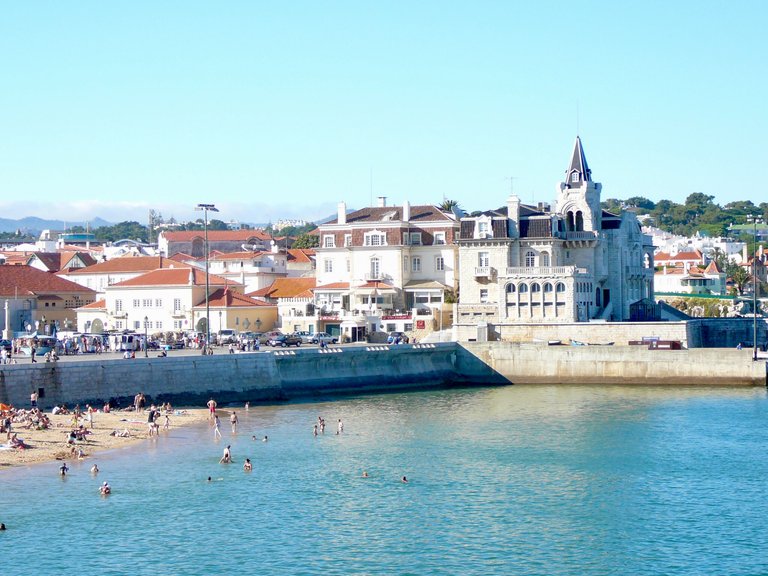 View of Palácio Seixas from Praia da Ribeira, Cascais
Then we walked a bit along the coast.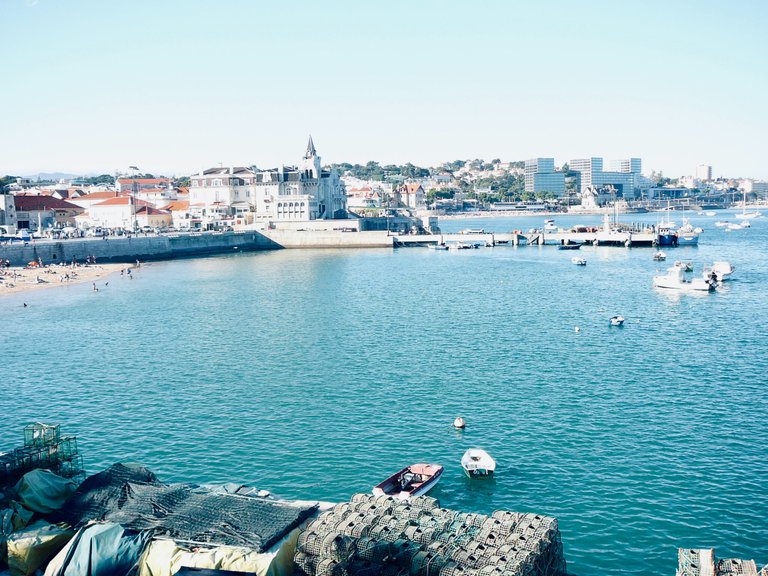 And took some pics of the sea views.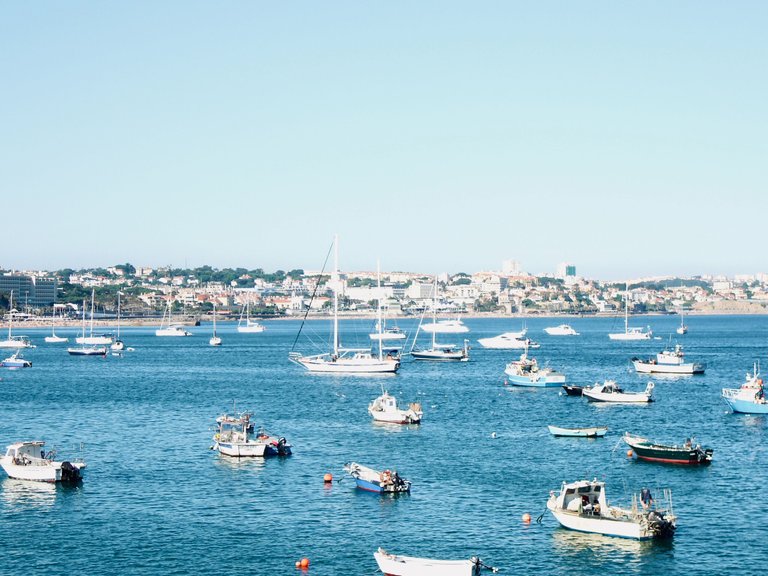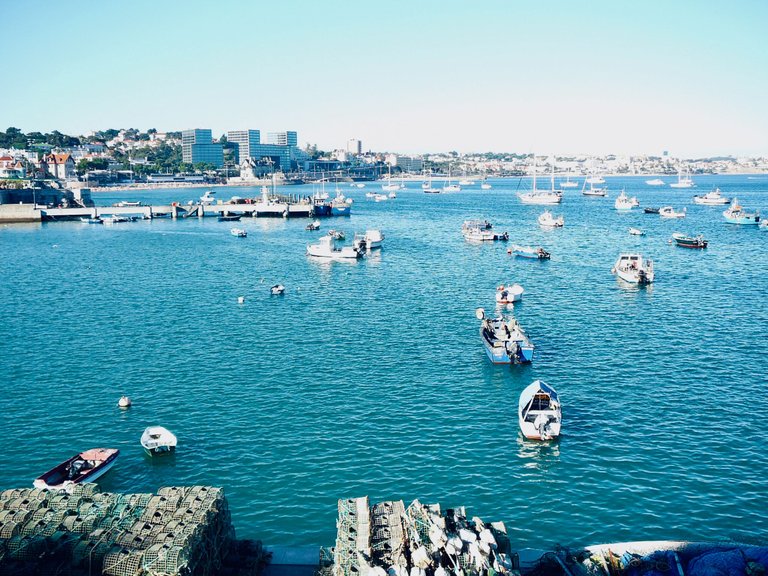 We went for a coffee and unfortunately, we did not eat queijadas as I could never remember the name of the pastry shop where Mr. M used to buy them.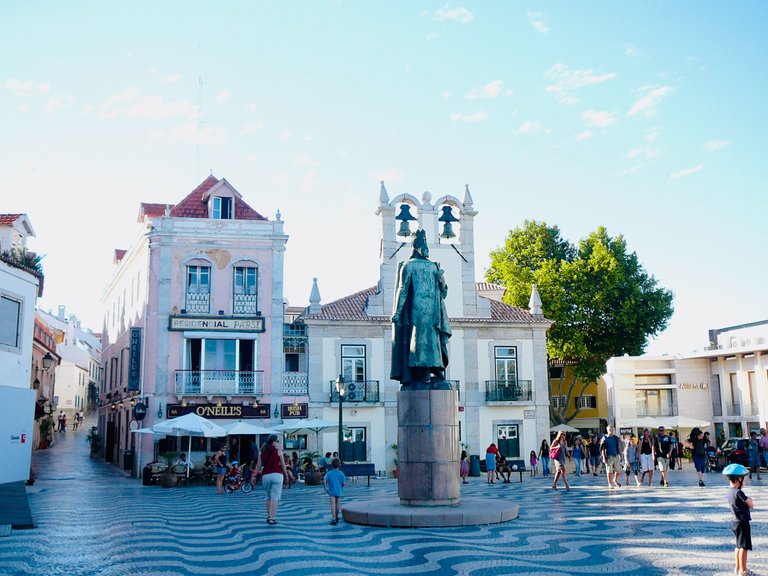 I remember that at the end of the afternoon we returned by train to Lisbon wishing we had had more time to explore the charming town of Cascais. So I hope to visit again someday.
That's it all for today. Thanks for reading.
All images and writing are my own unless otherwise stated.
© CoquiCoin
November 24, 2022
If you're reading this and you are not on Hive yet, I invite you to join through my referral link. And I could delegate some Resources credit to help you get started.
---
---