Memories of scenic views along the Big Sur
These days I have been tidying things up at home. I think the busier and more stressed I am, the more I try to tidy everything up to release a little stress. And that has included some hard drives with old files. And among those, I found many old pictures from a trip we made to California in 2008 when my son was little.
On that vacation, we made a road trip, between Los Angeles and San Francisco, following Route 1 along the coast.
I remember that to make the trip, we spent the night in a motel in a small town called Morro Bay. And I also remember that it was one of the worst places I have slept in the US.
So our route started in Morro Bay, and our first stop was in a little town called Cambria, and then we headed to San Simeon.
Hearst Castle
In San Simeon, we stopped to view Hearst Castle. Could not find more than a couple of photos that were not very sharp of the visitor center of the castle. But I did have a couple of ones of the castle seen at the top of the hill.
The opulent castle was originally commissioned by tycoon William Randolph Hearst and hence its name.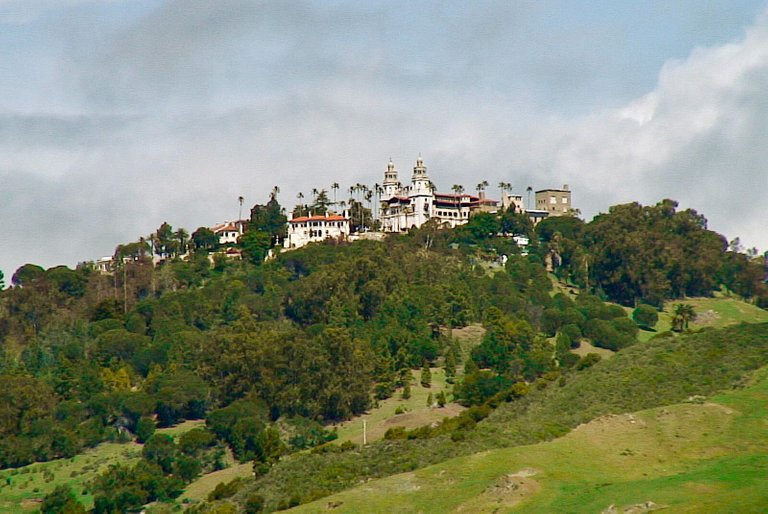 View of the Hearst Castle
The Big Sur
As we left San Simeon behind, we began the stretch of road known as the Big Sur, with breathtaking views of the Pacific coastline.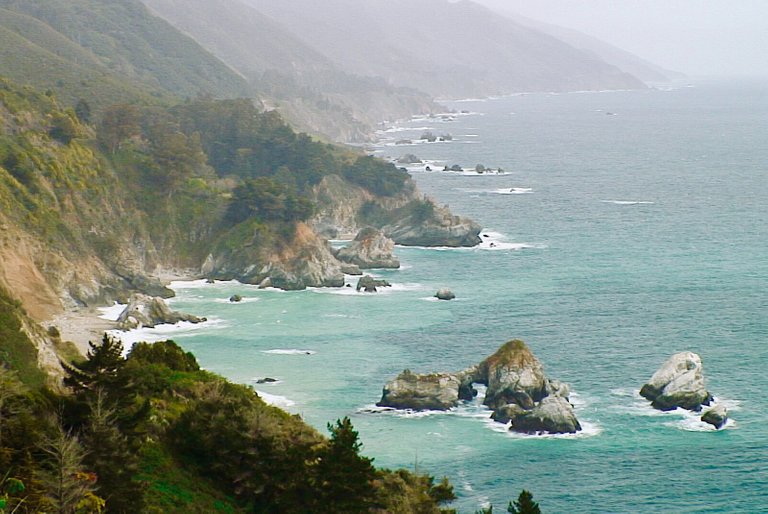 The views of the cliffs at some of the viewpoints were gorgeous.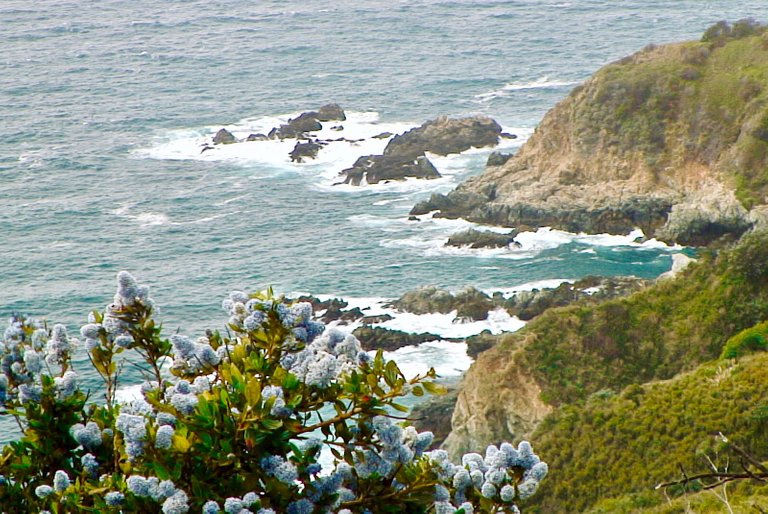 I don't remember how many times we stopped to take pictures and admire the scenery, but there were many.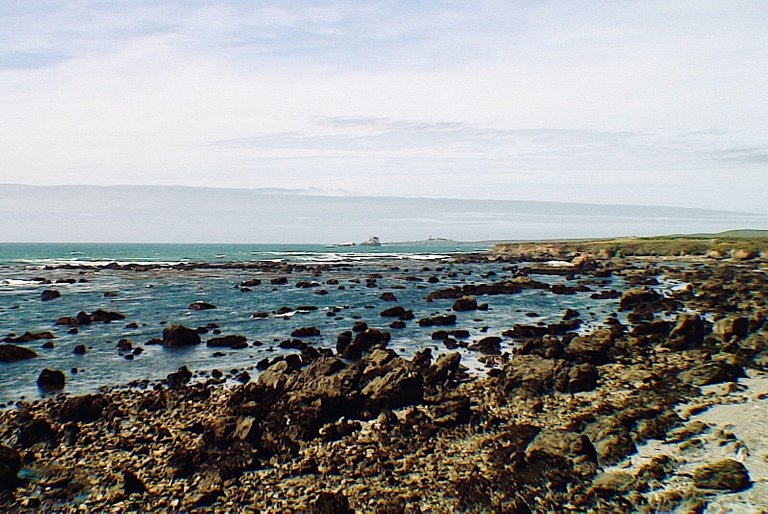 We spent most of the day on the road.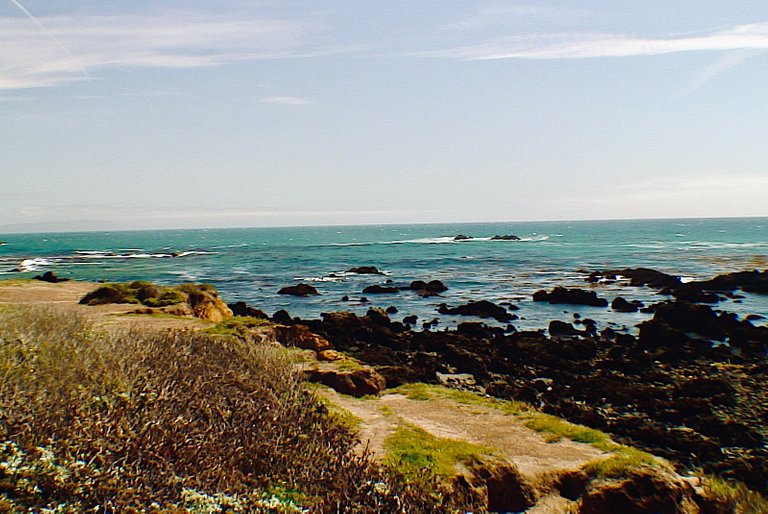 And by the time we got to Carmel By The Sea, it was already late. But it was still daylight.
The Lone Cypress at Pebble Beach
And instead of spending a long time in the village, we drove part of the 17-mile scenic route.
This 17-mile route runs along part of the Monterey Peninsula at Pebble Beach.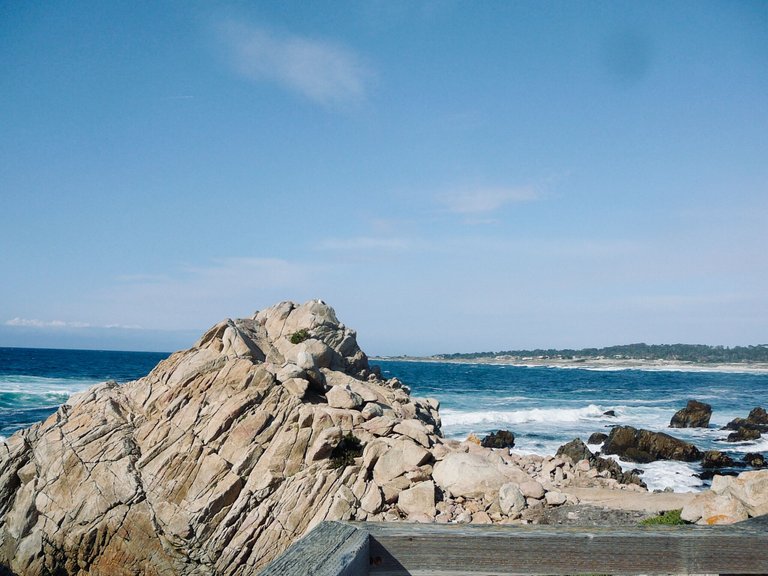 At one point along the route, we stopped at a viewpoint where we could see a beach full of sea lions.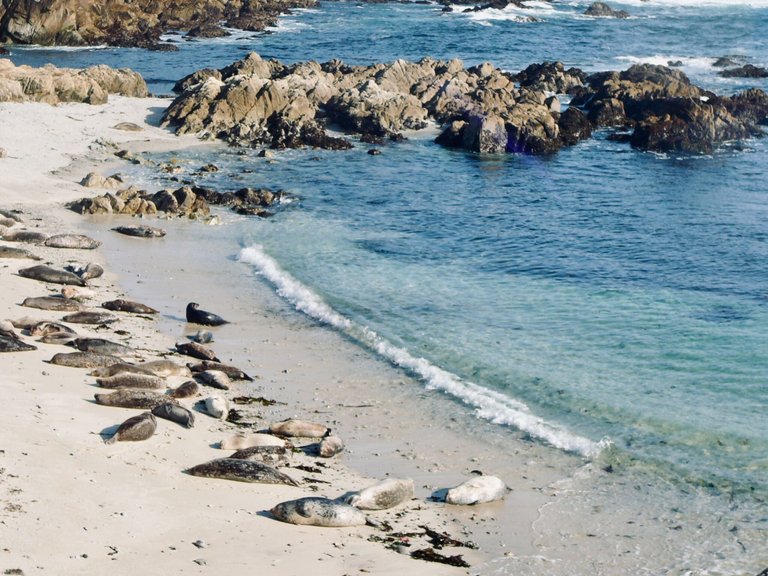 The views of the coast here were also impressive.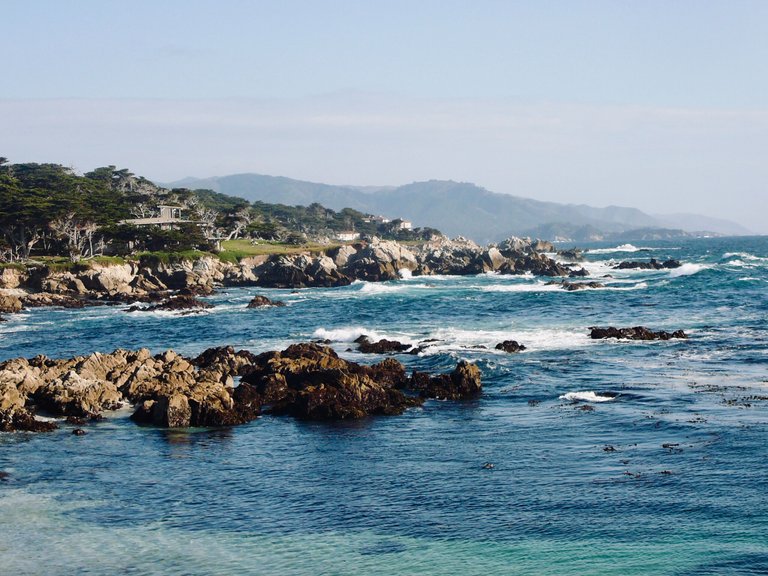 Until we finally reached the point we wanted to visit where the famous Lone Cypress is located.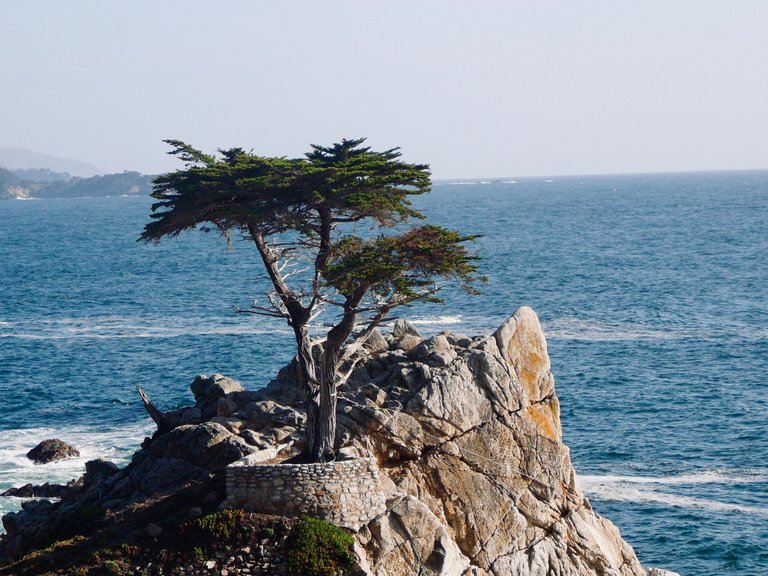 The Lone Cypress is a Monterey cypress tree located in Pebble Beach, California. Standing atop a granite headland overlooking Carmel Bay, the tree has become a Western icon and has been called one of the most photographed trees in North America. Source.
At this point, I remember we turned back and did not complete the 17-mile drive scenic route. It was getting late, and we wanted to stop to dine in Monterey before heading to San Francisco.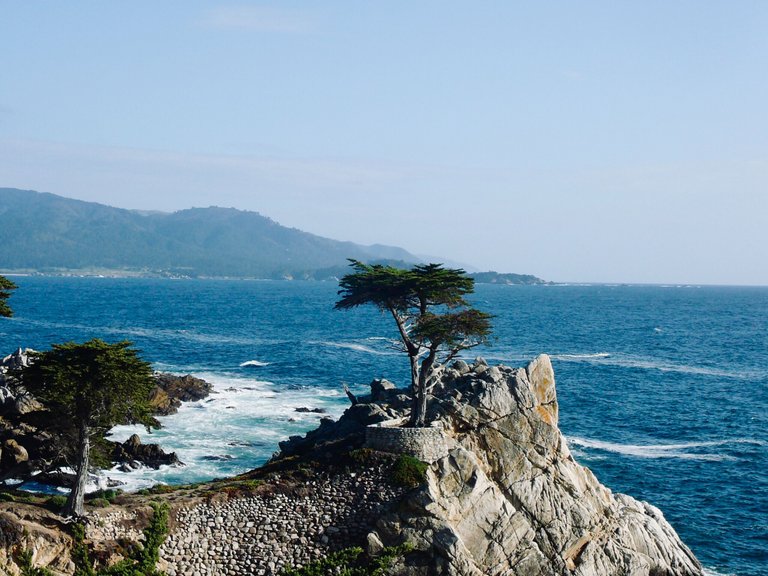 So this is the end of our tour of this stretch of Highway 1 in this part of California.
It's been nice to see those photos and bring back those memories and take the opportunity to store those images on the blockchain.
That's it all for today. Thanks for reading.
All images and writing are my own unless otherwise stated.
© CoquiCoin
November 17, 2022
If you're reading this and you are not on Hive yet, I invite you to join through my referral link. And I could delegate some Resources credit to help you get started.
---
---