Some Chicago bands for TTT week 70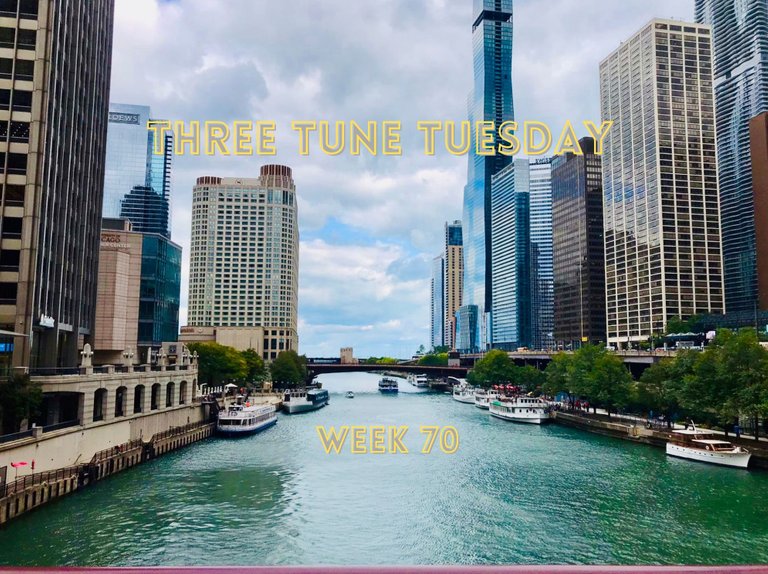 Today is Tuesday, the day of #ttt or #threetunetuesday to share some music on Hive, discover new rhythms and songs and listen to some oldies. After the days we spent in Bogota, we are back home to our routine but with the nest empty, and my son is already settled in Chicago.
Yesterday, he sent me a picture of the city that you see above. It was the first time he had the chance to go downtown. So this morning, seeing the picture, I thought about sharing some tunes from some Chicago rock bands.
But before we get into the tunes, let me give a little background for those of you who are not familiar with #threetunetuesday. In the words of @ablaze, who started the initiative
The jist is as follows
Every Tuesday I'm going to share 3 songs which I like to listen to and I invite your feedback in the comments below. Better still, why not have a blast of your own Three Tune Tuesday and mention me in the post and I'll come and find the post and upvote it. If you could also use #ttt or #threetunetuesday tags that would be great. It'll be a sweet way for us all to discover new music. You'll also be in with a chance of winning the prize - more on that later.
You can find out more at ablaze's post for this Tuesday with his recommendations for this week, the #70.
And without further ado, let's go with the tunes.
Tune 1 - Chicago - Saturday in the Park
The first band is named after the city of Chicago. When they came out in the late 60s, their name was Chicago Transit Authority, as was the title of their first album. But they had some legal issues with the city's transit authority CTA because of the name, and they ended shortened it.
In the early eighties, I used to listen to them a lot since I loved Hard to Say I'm Sorry, but the song I have chosen for the #ttt is a song from the 70s from their fifth album, released in 1972 that I think is one of those songs that makes you feel happy when you listen to it, Saturday in the Park.
The band is still active today.
Tune 2 - Survivor - Eye Of The Tiger
The next band, Survivor, emerged in the city of Chicago in the late 70s, but their stardom came in the early 80s when their song Eye of the Tiger was a smash hit in the movie Rocky III.
Tune 3 - The Smashing Pumpkins - 1979
To close, a song by the alternative rock band The Smashing Pumpkins that came out of Chicago in the late 80s.
My favorite song of theirs is 1979, which was released in 1996.
This is all for today.
Thank you very much for reading!
Enjoy the music, enjoy life!
All images and writing are my own unless otherwise stated
Image taken by my son and edited by me with Canva
The YouTube videos shared are not owned by me. I am just sharing them to enjoy and share the music
© CoquiCoin
September 27, 2022
---
---