Llegaron las divisiones de 2 cifras para exámen de matemáticas | 2-digit divisions are here 🤓 | Math Test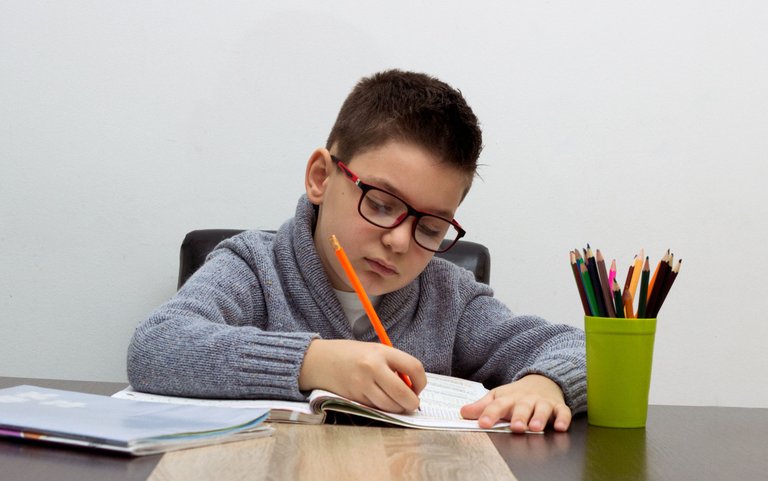 Fuente Freepik
ESPAÑOL
Saludos comunidad!!! Espero se encuentren muy bien!, quería contarles con algo de gracia un tema matemático escolar, muchas imágenes conocidas como memes dicen que después de las divisiones de 2 cifras, lo dejamos sólo contra el mundo, hasta allí le ayudamos, y justo hoy mi hijo está presentando un exámen en el que creo que está muy bien preparado.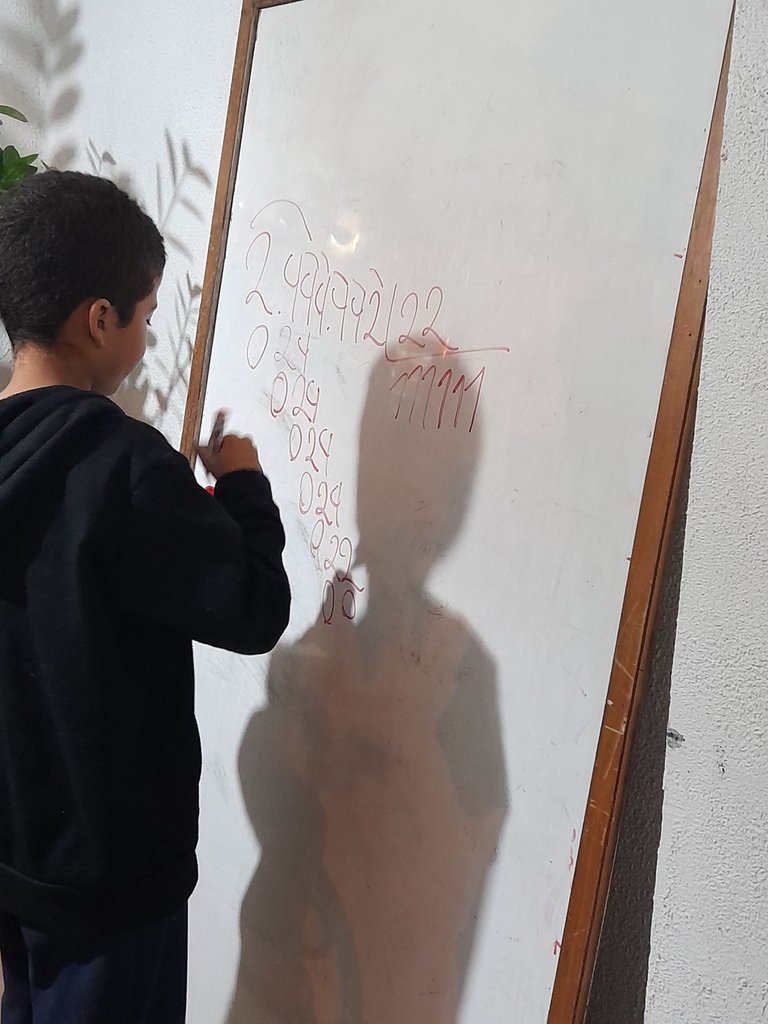 pensé que sería más traumático, jajajaja! no se si es por la suerte de que mi hijo ama las matemáticas, la maestra explica muy bien o la dicha de que mi papá fue profesor de física y me apoyó en este último tema, que aunque repasando el cuaderno de mi hijo pude recordar como realizar las operaciones, no es fácil para mí explicarle sin enredarlo, pero creo que en realidad es la ventaja de que las 3 situaciones anteriores están a favor de él.
Ayer tuvo un último repaso antes de dormir en donde el abuelo le ayudó a resolver operaciones complicadas, unas obvias y otras en condiciones que desconocía, aparte de esto a siempre verificar su operación multiplicando el resultado con el divisor y verificar que este sea igual al dividendo y de esta forma ir sobreseguro.
Este año escolar en ambos lapsos ahora llamados momentos, ha obtenido A en todas las evaluaciones, y siempre bromea en casa diciendo que va invicto. Es un niño que se reta a si mismo, se propone ser bueno en sus estudios y llevar una muy buena racha, sin embargo también he sabido prepararle por si llega a no conseguir la nota esperada, esto porque recuerdo que a muchos niños lloran y se molestan consigo mismos, pero al mismo tiempo creía que estaba mal de mi parte darle esa facilidad de poder equivocarse, pero le di la confianza de creer en él mismo y no estudiar por estudiar si no por aprender y demostrar que sabe lo que se le está pidiendo en una evaluación, y que la nota no es para mí, es para él, yo no le voy a regañar por ello, veremos en que falló y listo.
Estoy esperando ansiosa su nota de hoy porque ayer estudió riendo y disfrutando sus divisiones, fue confiado y seguro, rasgo que me encanta de su personalidad!.
Gracias por leerme y acompañarme en el camino!. Saludos!
ENGLISH
Greetings community! I hope you are very well, I wanted to tell you with some grace a school math topic, many images known as memes say that after the divisions of 2 digits, we left him alone against the world, so far we helped him, and just today my son is taking an exam in which I think he is very well prepared.
I thought it would be more traumatic, hahahaha! I don't know if it's the luck that my son loves math, the teacher explains very well or the luck that my dad was a physics teacher and supported me in this last subject, that although reviewing my son's notebook I could remember how to perform the operations, it is not easy for me to explain to him without entangling him, but I think it is actually the advantage that the 3 previous situations are in favor of him.
Yesterday he had a last review before going to sleep where grandpa helped him to solve complicated operations, some obvious and others in conditions that he did not know, apart from this to always verify his operation by multiplying the result with the divisor and verify that this is equal to the dividend and in this way to go over safe.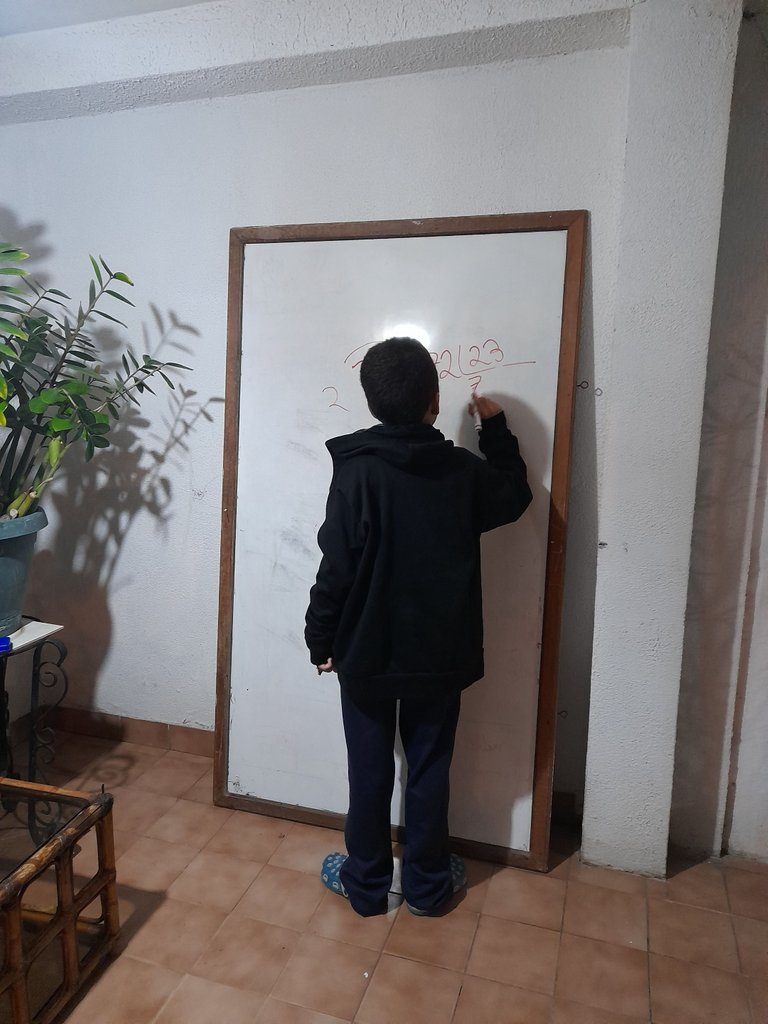 This school year in both lapses now called moments, he has obtained A's in all the evaluations, and always jokes at home saying that he is undefeated. He is a child who challenges himself, he intends to be good at his studies and have a very good run, however I have also been able to prepare him in case he does not get the expected grade, this because I remember that many children cry and get upset with themselves, but at the same time I thought it was wrong of me to give him that facility to be able to make mistakes, But I gave him the confidence to believe in himself and not to study for the sake of studying but to learn and show that he knows what is being asked of him in an evaluation, and that the grade is not for me, it is for him, I am not going to scold him for it, we will see where he failed and that's it.
I am looking forward to his grade today because yesterday he studied laughing and enjoying his divisions, he was confident and secure, a trait that I love about his personality.
Thanks for reading me and accompanying me along the way. Greetings!
---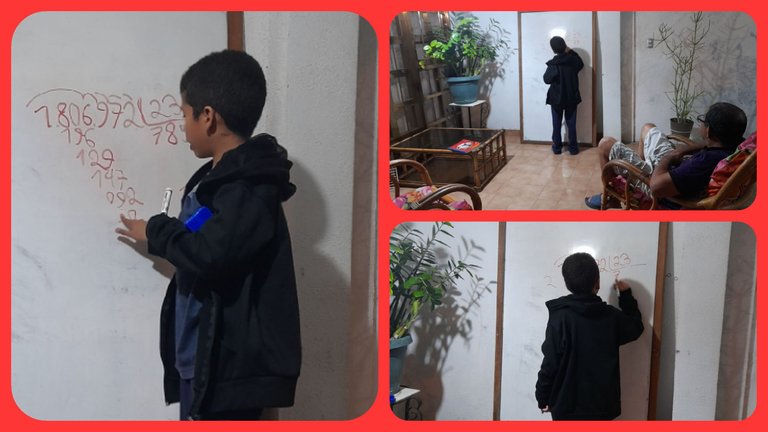 ---
Las fotos fueron tomadas desde mi celular y son de mi propiedad.
Traducción:
www.DeepL.com

---
---