Capturing a Moment: Last Nice Day of Autumn
I suppose part of what makes for creating worthy photographs is always having some kind of camera with you, so you're ready for the moment.
It was a beautiful autumn day, but then heavy dark gray clouds came in, offering a stark cold contrast to the warm foreground image: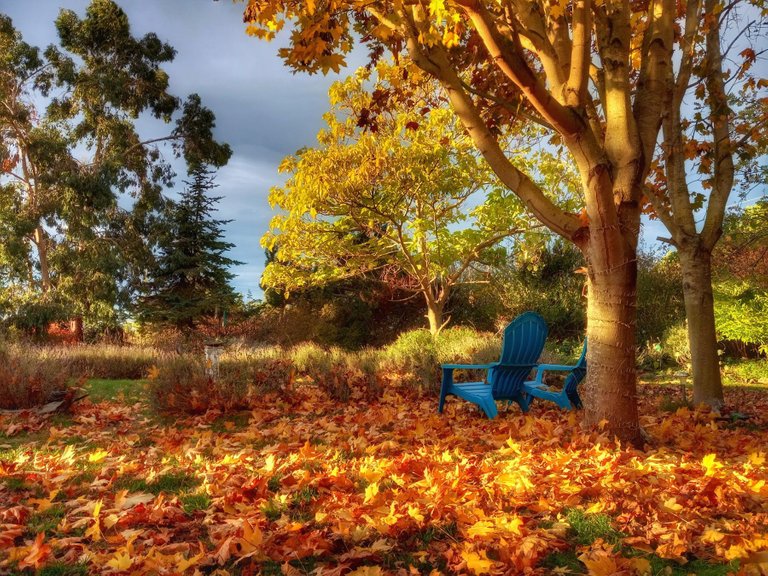 Our swimming pool blue lawn chairs offer a nice counterpoint, as well.
Soon, the Big Leaf Maples will have lost all their foliage, and we'll have just bare trees. This helps remind me of warmer times!
Even so, there is much to be grateful for. Winter has its own kind of beauty.
Thanks for stopping by and looking!

(As always, photo is my own!)
---
---