Colorchallenge Friday Sky Blue: Bare Desert Tree and Sky
Today's entry for the popular #colorchallenge photo initiative, originally started by @kalemandra, and now one of the longest running group activities on Steemit.
Today's theme is "Friday Blue," or sometimes "Friday Sky Blue." This is also the color that corresponds to the Throat Chakra.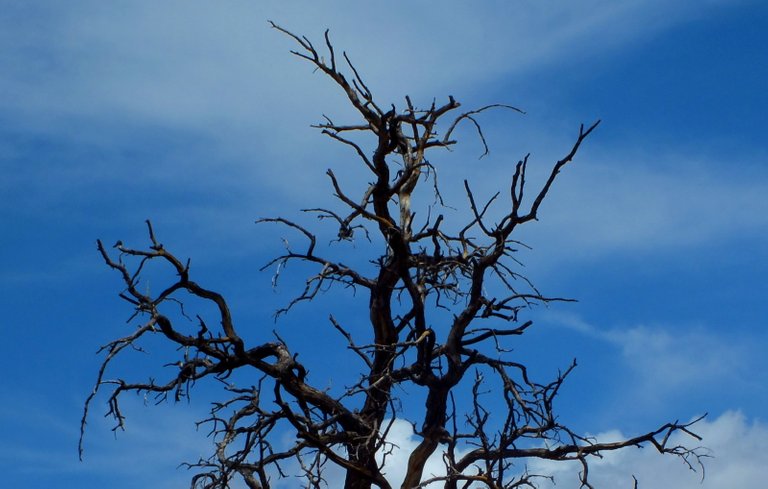 Although this photo was taken in the winter, this is actually a very old dead tree that still stands near one of my favorite spots in Joshua Tree National Park in California.
Although we don't go there very often anymore, it remains one of my all-time favorite places on this planet.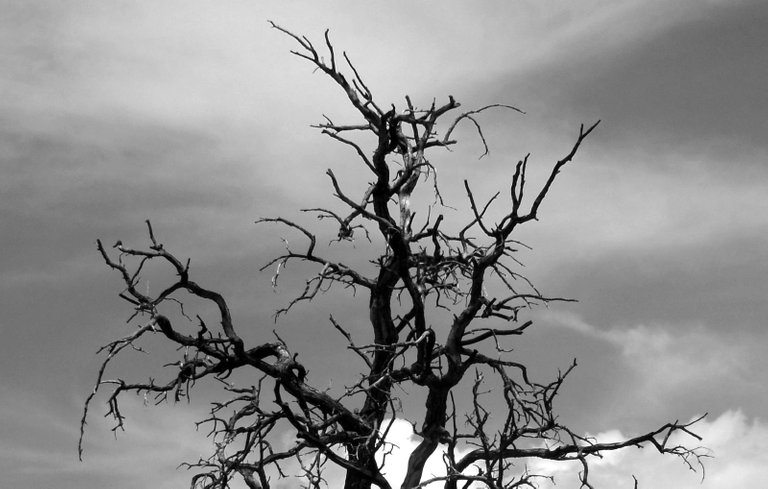 Also created a black-and-white version, which looks pretty dramatic in its own right.
Have a beautiful day!
---
---