Colorchallenge Monday Red: Velvety Deep Red Petunia
Here in the middle of winter, it feels like we could use a "bright spot" in the middle of all the dark and gray.
So this is my addition to the popular #colorchallenge photo challenge, originally started by @kalemandra, and still one of the most popular group participation events on Steemit. It's also a great way for newcomers to "post something" and get started here, if you feel uncertain about how to do things.
Today's theme is "Monday Red;" red is also the color associated with the Root Chakra.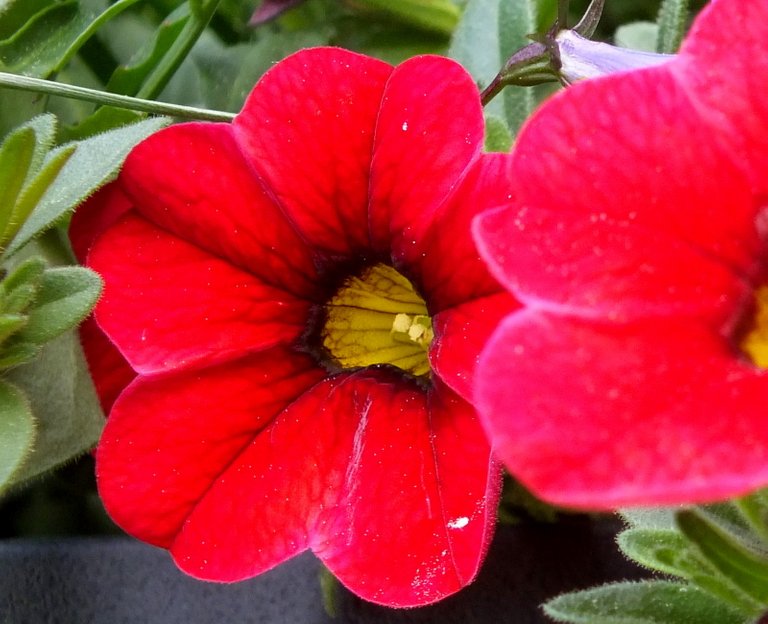 This is a close-up of one of the deep red petunias in the hanging basket my daughter gave us last spring, and which added a colorful spot to our back porch all summer and fall. It is still alive, and I hope it will bloom again when it gets a little warmer.
Have a beautiful day!
---
---