Colorchallenge Thursday Green: Backyard Visitor
Here's today's entry for the popular #colorchallenge photo contest, originally started by @kalemandra, and which seems to have grown into one of Steemit's most popular photo activities and mass participation challenges.
Today's theme is "Thursday Green." Green is the color of life; green gives us life. Green is also the color traditionally associated the Heart Chakra.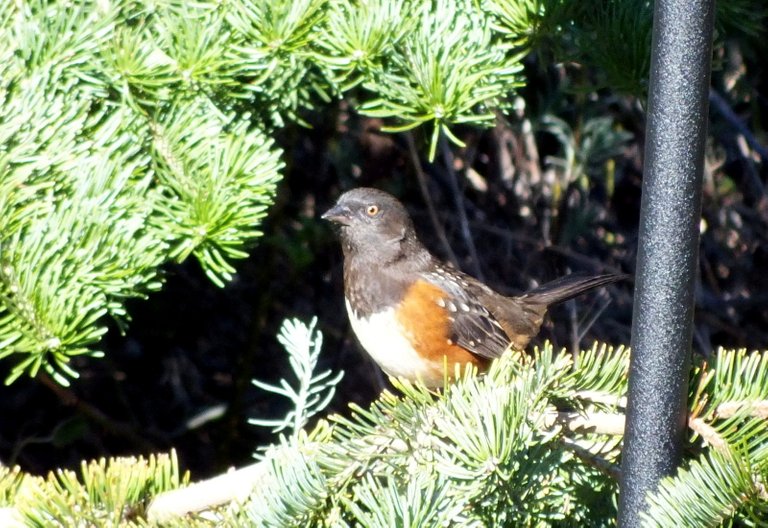 This is not all green of course, but the return of so many birds to our back yard is a clear sign that spring and the new growth of all things green are right around the corner.
Have a beautiful day!
---
---