Spring Brightness in the Middle of Gray!
A couple of days ago, I looked out my office window, and the monochrome gray was dotted with the fuchsia centers from the apricot blossoms.
Had to see if it would translate to film. Well, digital film, anyway.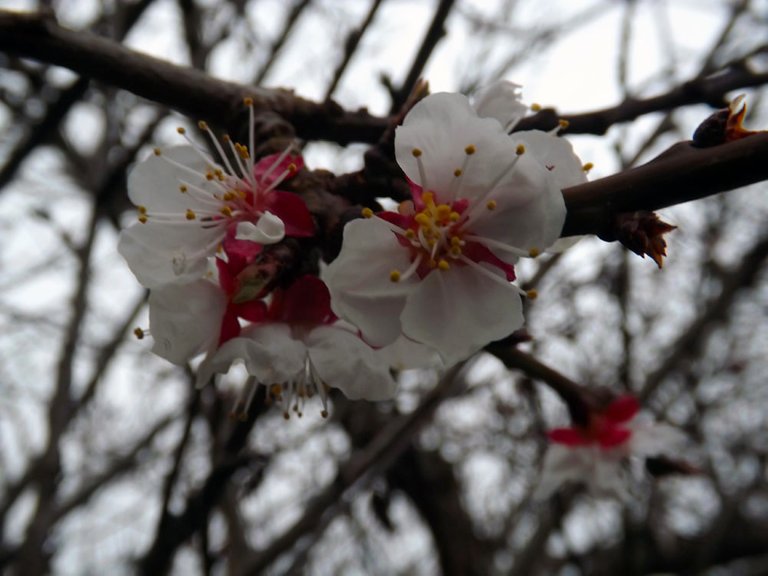 Hard to believe that these will (hopefully) become fruit.
Here they are again, today, on a bright and sunny day: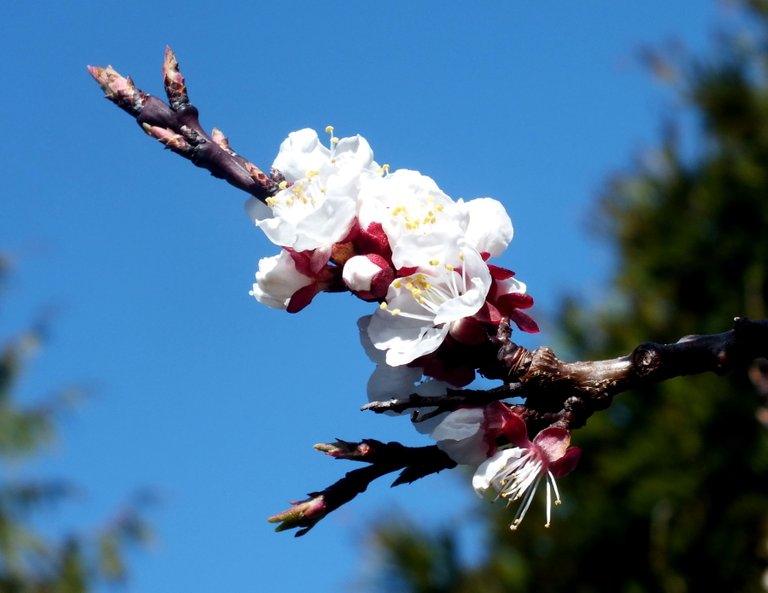 And again — you can see the fuchsia undersides on this one: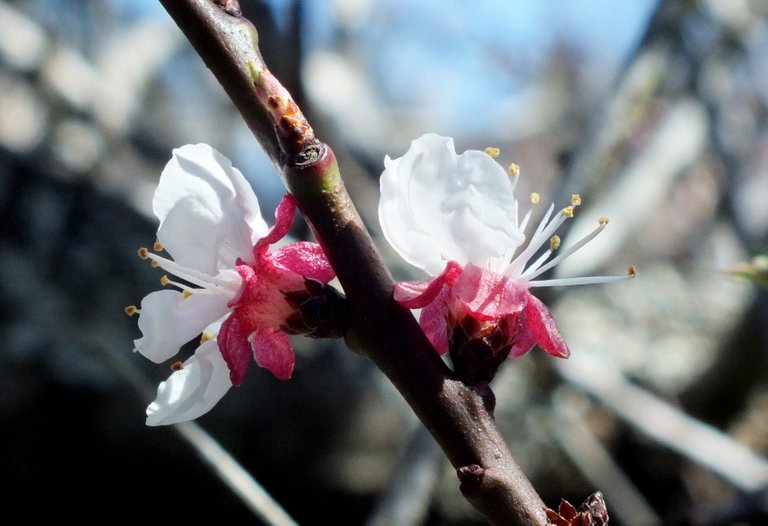 I love spring.
(Images are my own)
---
---