Belgian Jupiler League Week 24 Sunday Previews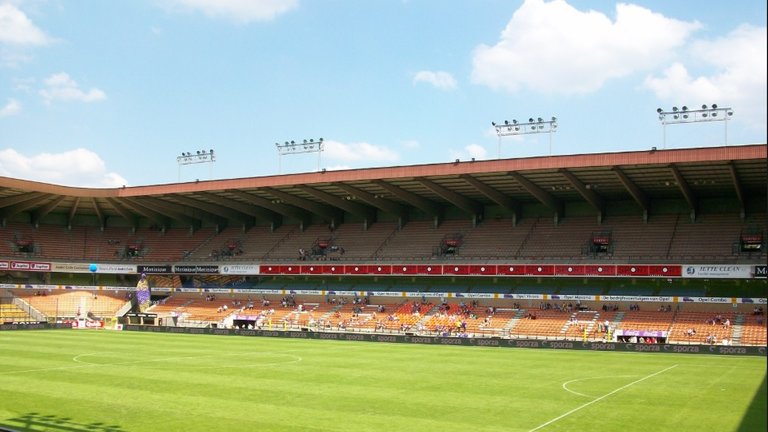 These are previews from the Belgian Jupiler League with all the latest on team news, player form, injuries along with my personal betting angles, ...

I ended up with a slight loss on Saturday despite crushing the closing lines mostly thanks to some corners bets I managed to get in. 3 More games today to have a look at...
---
Club Brugge vs Antwerp
Club Brugge continues to dominate all the rankings but has not been a good team for betting since they tend to not cover their handicaps. They played a mid-week match which ended a 0-0 draw. If anything they can be trusted not to lose matches. Antwerp is strong inside the top 6 and server their spot. They haven't lost in their last 10 league matches with only 2 of those going 4 goals or more. I do expect Antwerp to have a fair chance to hold off Club Brugge and am tempted with the +1 line. Club Brugge has shown a clear trend of going under 9.5 corners (6.33 on average last 6 matches) while Antwerp averaged 7.88 Ck on average.) I took a small bet on under 9.5 corners @ 1.892 and will see how the match evolves live before getting in more bets.
---
Anderlecht vs Moeskroen
Anderlecht for the first time had luck on their side last week after being dominated 95% of the match by Cercle in the away game. The week before they played one of their best match of the season at home. There seems to be a trend emerging of them playing quite well at home. It's not enough to go full force on Anderlecht just yet but I'm tempted against Moeskroen who has been in a decline losing their last 3 matches and have nothing left to play for. I need to see the form of the day before getting in but am leaning toward Anderlecht 1st half (Moeskroen is a poor 1st half team away while Anderlecht often performs good in 1st half) No Pre-Game Bets
---
Zulte-Waregem vs Waasland
Zulte-Waregem is still in the fight for Playoff 1 and has shown to be quite reliable against smaller teams especially at home while they fall short against better teams. Waasland had a hot 3-game-win-streak which put them relatively safe with a 9 point lead on the last place, they saw their win streak broken last week. Zulte-Waregem on the other hand is in a 4-game-losing streak where they only managed to score 1 goal while getting 11 against. They do have quality in the offense and were enforced by Vossen during the winter who will likely play. I'm expecting a home win but need to see zulte-waregem dominate first before I'm willing to put my money on the line. again No-Pre-Game Bets
---
Late info might change my view on what is written in these previews. I will cover these matches live in our SBC Discord Channel.
---
January 2020 BTC Bets
| Date | Bet | mBTC | Odds | Result | Betslip |
| --- | --- | --- | --- | --- | --- |
| 18/01/2019 | Stvv vs kvk 1H U1 | 10 | 2.271 | +12.71 | Nitrogen |
---
Bookies, Projects & Platforms I use...

Info

Info

Info

Info

Info

Info

Info
---
Results History
---
IMPORTANT !
Past results don't guarantee Future Results. There are very few people that are equipped financially and psychologically to handle the ups and downs of gambling on a daily basis. If you're not a professional, every instinct you have will attempt and probably will sabotage your success. Human nature runs completely contrary to being successful at gambling. These bets are posted as a way to help myself in order to stay disciplined, always hold yourself accountable if you end up following. Proper Bankroll Management can highly decrease the risk of heavy losses!
---
---
---
---