Belgian Jupiler League Week 24 Saturday Previews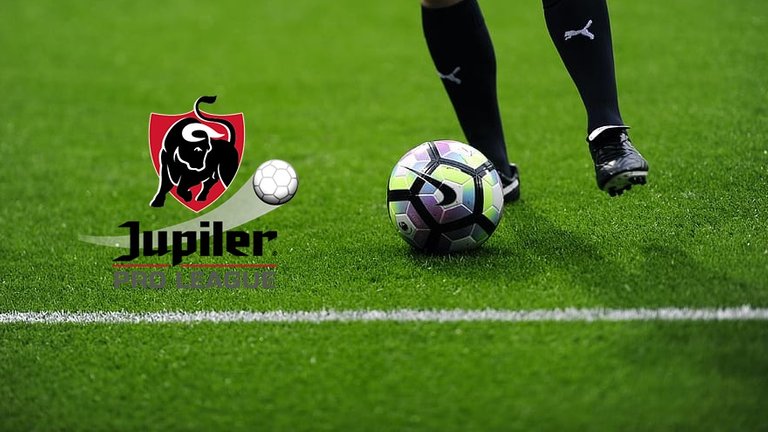 These are previews from the Belgian Jupiler League with all the latest on team news, player form, injuries along with my personal betting angles, ...

Solid Friday with a Standard that didn't really show up while this time was unable to get the win. Some good profit but I can't help but feel I should have made more on this match. 4 matches today of which I managed to get some early value. Limits were quite bad and barely high enough to take what I wanted while odds continued to drop during the week on all of them.
---
Racing Genk vs Charleroi
Every time Charleroi is a small favorite or underdog, I see them as worth taking a look at. They are the underrated team in the league and rarely lose matches. Genk still is not close to where they were last year. Berge also recently left and they acquired Anderlecht goalkeeper Didilon. Both Charleroi and Club Brugge played an atypical match during the mid-week as it was the home team going forward while Club Brugge laying back. This caused some issues in the Charleroi defense. I do expect a classic Charleroi match tonight and got in very early last week the moment Genk could not confirm their good performance from the week before. Charleroi +0.5 @ 1.853 is what I managed to get matched for just shy of 1 unit.
---
Eupen vs Cercle Brugge
Cercle has been extremely unfortunate. They tend to play good matches but aren't able to take the 3 points. last week they literally dominated Anderlecht for 85 minutes but still lost getting 2 goals against late in the match. They are 7 points behind on Oostende which actually is 4 because they play them in the final match of the season. I don't expect them to throw the towel just yet and a win against Eupen who has nothing left to play for would not come as a surprise to me whatsoever. I give them a fair chance to score first and took an early bet on Cercle Brugge -0.5 @ 3.82 odds have completely crashed by now on the betting markets with Cercle having become the 2.55 favorite. Only a win will do for them so the over will be on my radar live since the away team will have to come. I also took a bit on Cercle Brugge Corners +0.5 @ 1.892
---
Oostende vs Sint-Truiden
This is a match between 2 teams I don't fully trust. Oostende has more incentives to win but they are in a losing streak while Stvv won their last 2. Both teams have big gaps in Over-under stats home and away very much in favor of the over. Oostende is over at home and under away while for Stvv this is exactly the other way around. Most these goals come from them getting goals against though so I'm staying away. No Pre-Game Bets
---
KV Mechelen vs AA Gent
AA Gent showed last week that they are the real deal with an excellent performance while Kv Mechelen looks like they will have a hard time to get that last PO1 spot after dropping outside the top 6. They are better on the road compared to playing home while for AA Gent it's the other way around. I got on AA Gent -0.25 @ 1.787 and AA Gent Team Total Over 1.5 @ 1.832 during their strong performance against Genk. The main reason was that those odds never going to hold up which happened as they are now trading at -0.5 @ 1.78. I do plan to at least partially hedge out my bet. Home and away is always a completely different story for AA Gent.
---
Late info might change my view on what is written in these previews. I will cover these matches live in our SBC Discord Channel.
---
January 2020 BTC Bets
| Date | Bet | mBTC | Odds | Result | Betslip |
| --- | --- | --- | --- | --- | --- |
| 18/01/2019 | Stvv vs kvk 1H U1 | 10 | 2.271 | +12.71 | Nitrogen |
---
Bookies, Projects & Platforms I use...

Info

Info

Info

Info

Info

Info

Info
---
Results History
---
IMPORTANT !
Past results don't guarantee Future Results. There are very few people that are equipped financially and psychologically to handle the ups and downs of gambling on a daily basis. If you're not a professional, every instinct you have will attempt and probably will sabotage your success. Human nature runs completely contrary to being successful at gambling. These bets are posted as a way to help myself in order to stay disciplined, always hold yourself accountable if you end up following. Proper Bankroll Management can highly decrease the risk of heavy losses!
---
---
---
---