Clash of Streamers -> Rebranding To Mobile Minigames : Play & Earn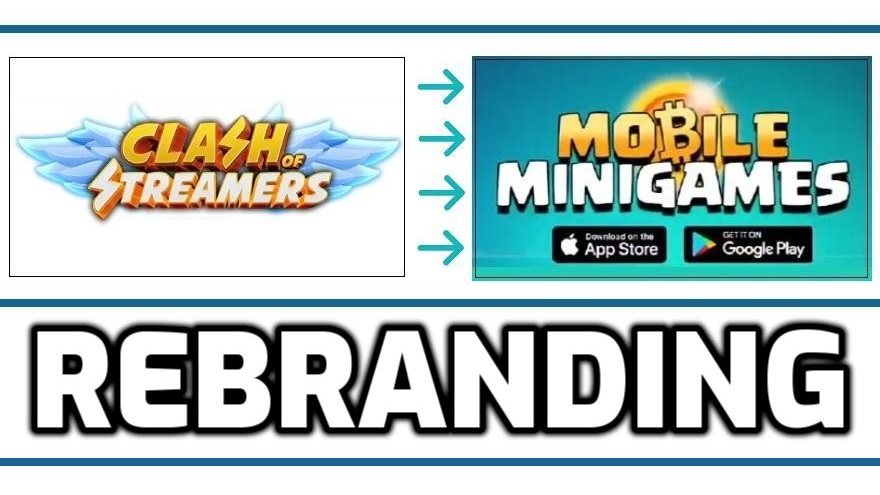 News came in the daily Update Stream today for Clash Of Streamers which I tend to put on in the background that the game will get a new name. From here on out it will be called Mobile Minigames : Play & Earn
---
They have been talking for a while to change the name as the original plan of having the game adopted by Streamers didn't really play out as anticipated and it also confused the target audience which are the more casual gamers. With the new name, new potential players that see the adds will instantly know what the game is about, you play a bunch of Minigames and you can earn which I assume will make many tempted to click the ad and try it out.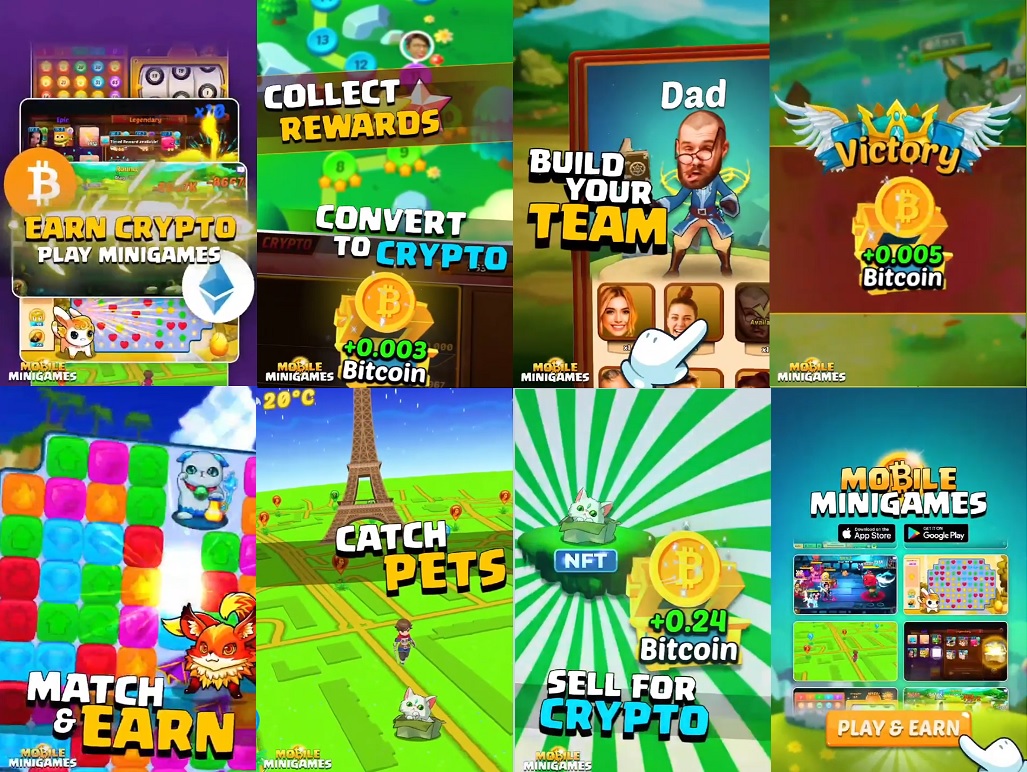 These are some screenshots of the new trailer that was shown which looks quite nice even though they continue to make it rather scammy as if players are going to be able to get +0.003 Bitcoin from rewards or sell NFTs for 0.24 Bitcoin. I guess it's a total positive sum as getting new players to download the game in the first place is the most important thing.
I guess I will be making some updated guides going forward once the name officially is changed on the google and app stores. The coming months will be interesting as they will start pumping ads again after doing some optimization and the Crypto Land Expansion is said to release end July (which most likely well end up being September or later as these things always get delayed)
---
More Info & Guides For Clash Of Streamers (some things might be outdated already)
---
Play2Earn Games I'm Currently Playing...
Posted using 1UP - Play2Earn & NFTs
---
---