Gambling Dapp Report | Cost-Averaging Strategy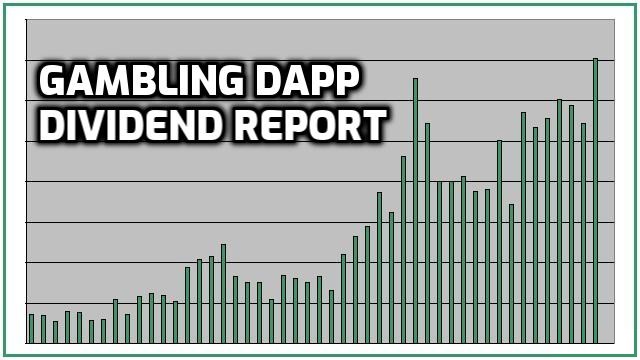 I closely follow Betfury.io, Wink.org, & Sportbet.one, which all are part of my Crypto Gambling Dapp Dividend Portfolio. These posts provide info on the passive returns they provide along with the latest news on what's going on with these projects...
---
Pretty good week for the Gambling Dapp Dividends as I reached an all-time high weekly Dividend payout of 351$ while I continue my strategy to cost-average buy more into them.
---
The Dividends from staking SBET from Sportbet.one saw a major boost mainly because there seems to be 1 whale that is going wild on the betting action. This game a weekly return of 1.39% even after the price went up 6.26% over the week. While it's great to get good dividends, they are also very vulnerable as they rely on 1 source. There were a total of 136 individual bettors which is a number I still want to see going up. The total market cap is still only around 1.3 Million which feels dirt cheap and I'm tempted to buy som more at the 0.0033$ price.


---
The price of BFG from Betfury.io took somewhat of a hit because BTC went down quite a bit which lowered the value of the dividend pool and most likely because there was a legal warning added to the website (See docs.betfury.io) which basically says that they don't want people to open an account if they live in certain countries whith a list of pretty much every country on the planet that has some kind of gambling law. This likely spooked a lot of people making them sell their BFG. I took the opportunity to add a good chunk to my holdings and went ahead buying 100k extra at an average price of around 0.023$.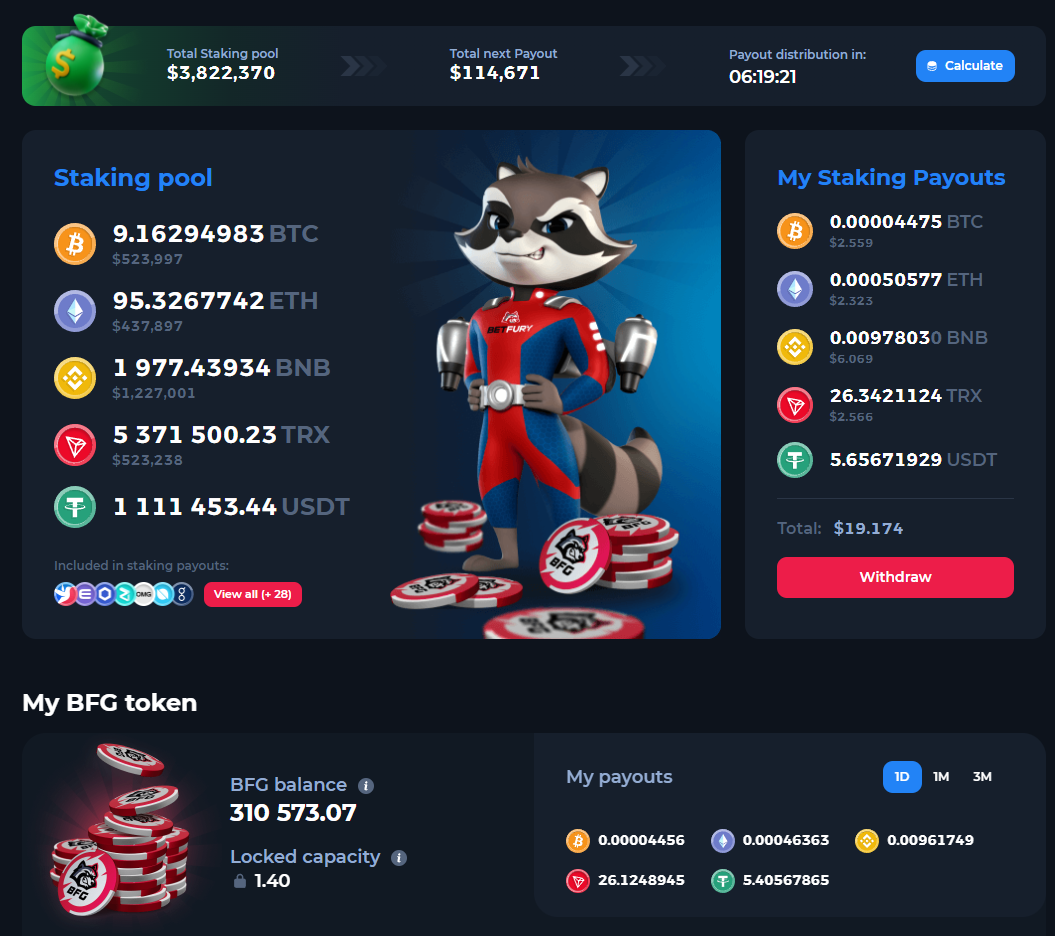 This now puts me at a total of around 400k BFG bought at an average price of 0.225$ not counting all the dividends I managed to get already. Based on what I paid and the 19.174$ dividends I got yesterday for staking it gives over +100% in returns in a year time and I might add some more in case there is another dip. I have found that a cost-averaging strategy works quite well for these coins.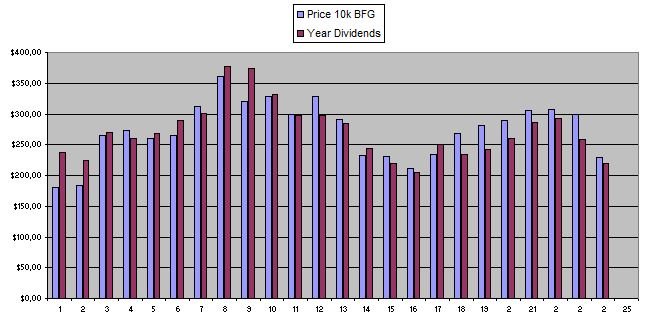 ---
WIN from Wink.org didn't have any big news and it was quite an average week for dividends without anything spectacular.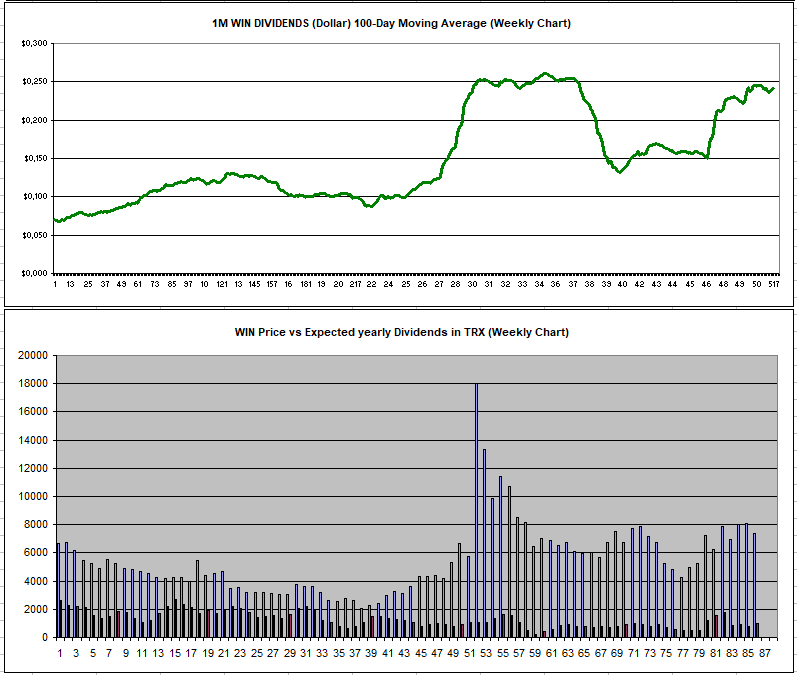 APY Based on Current Price and Dividends from the last 7 days
Note: Token prices going up or down have a major influence on the actual returns going forward either amplifying them if they go up or destroying them when the price goes down.
---
---
Personal Gambling Dapp Portfolio
Big earnings last week mainly came from 1 whale player and I'm aiming more toward these dapps getting more general adoption to boost both the price and the dividends. This week I had 14M WIN / 4M SBET / 295k BFG/ 10k TRX / 22 LIVE | 2271 RAKE. I continue to be interested in adding other good gambling dapps that pay the losses from the gambler to those holding a token that can't be mined, so if you have one on your radar make sure to let me know...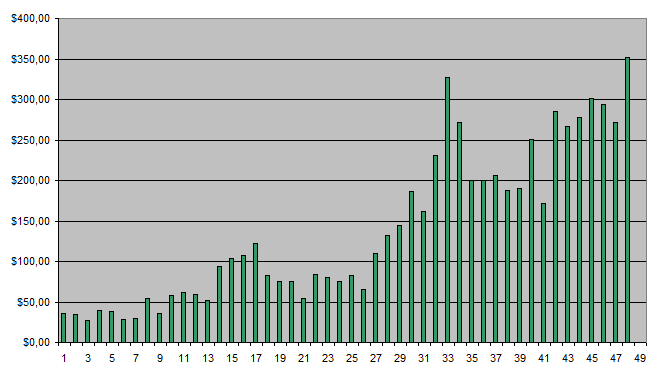 ---
Full Guides to Decentralized Crypto Bookies I personally use where no KYC is required allowing anonymous betting from any location without individual limits for winning players...
---
I'll be back news week hopefully with some more good passive profit from these coins...
---
Posted Using LeoFinance Beta
---
---