Splinterlands | Djinn Inferni Challenge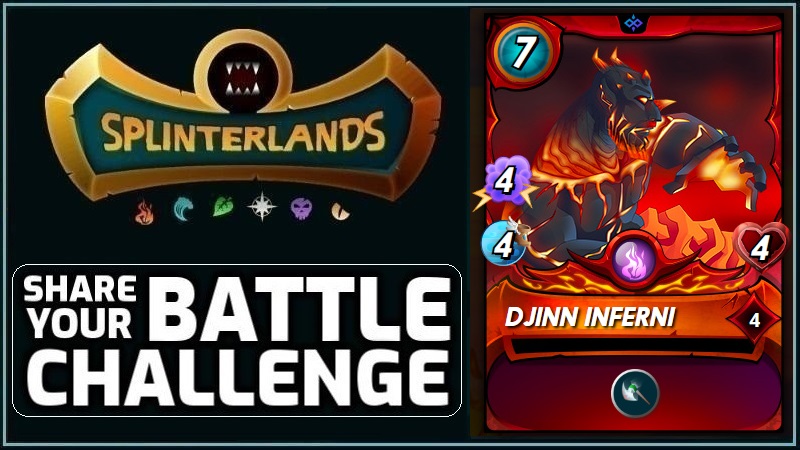 An epic Chaos Legion again this week in the Share Your Battle Challenge for Splinterlands to be highlighted. This is the Djinn Inferni...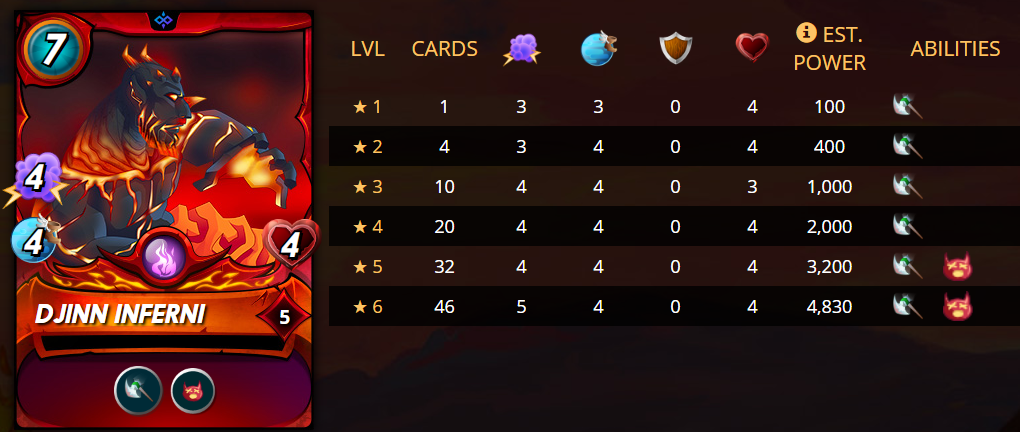 ---
This is one of those cards with conflicting use cases, the core 4 magic damage and ok speed are awesome for rulesets where monsters get no abilities but the 4 health leave this monster very vulnerable. This also while other summoners that either give +1 Magic Damage, -1 Magic Damage to the opponent, or Magic Reflect are much better suited for this game rule. The Gian Killer can be useful and also the Stun at level 5 but using Jacek as a summoner completely counters that since attacks are random.
All this for me leaves this as a card that in very rare situations will decide the match in your favor when most of the other splinters are restricted. That if the opponent doesn't own it. I personally have it at level 2 on my main account and a golden foil copy in my alt account but I rarely to never use it. I put it in one of my line-ups on my alt account just for the sake of this challenge but I'm not expecting to play this on a regular basis.
---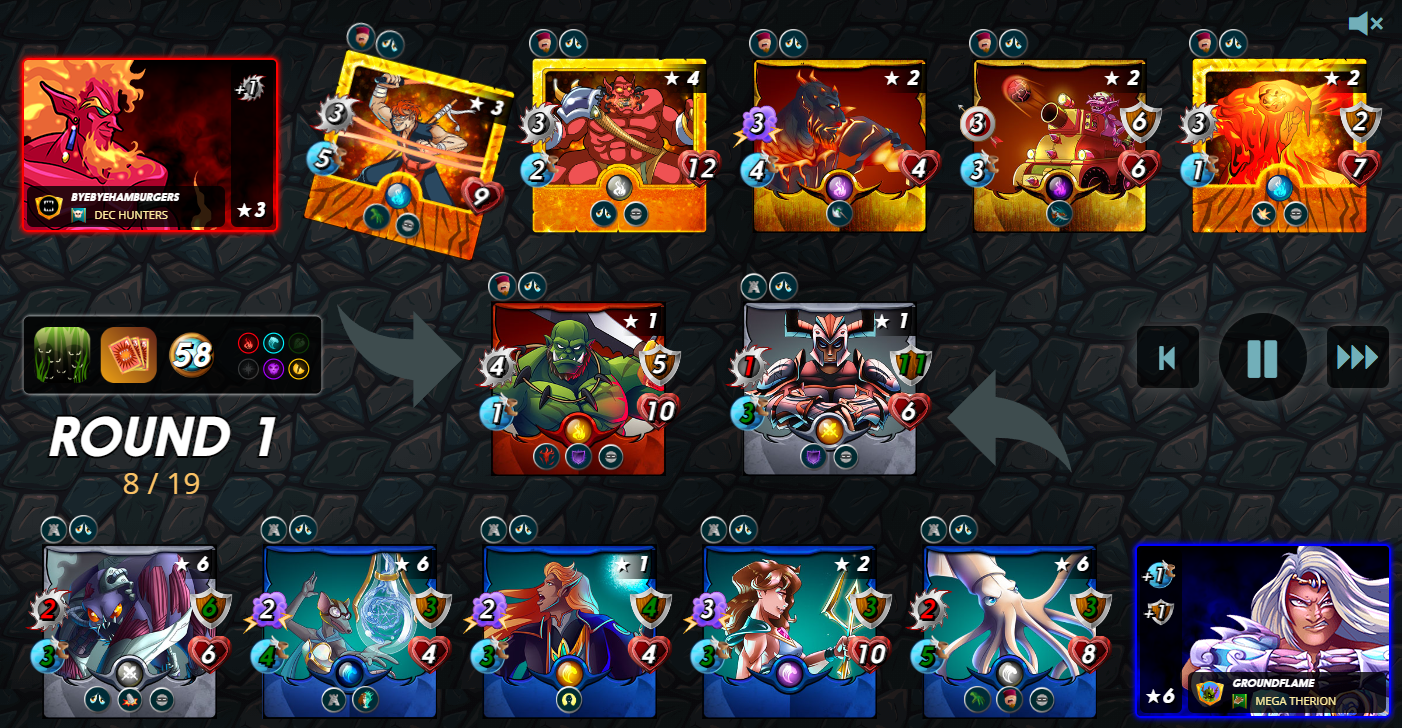 ---
I could have made a better deck when choosing my Daria Dragonscale summoner instead
Malric Inferno
. I for sure lacked speed in this match and by playing the
Djinn Inferni
in 4th spot on the high mana battle I hoped my opponent would play a heavy tank which was not the case. The
Grum Flameblade
is a fun card with the bloodlust ability but the 1 speed really tends to cripple it. I like the
Fineas Rage
on paper is nice but I rarely ever get great results with it. In a mattle where Melee monsters can attack from any position, you need some kind of attack reduction for your opponent and I played my
Molten Ogre
for that. In the back I played the
Lava Launcher
and the
Living Lava.
---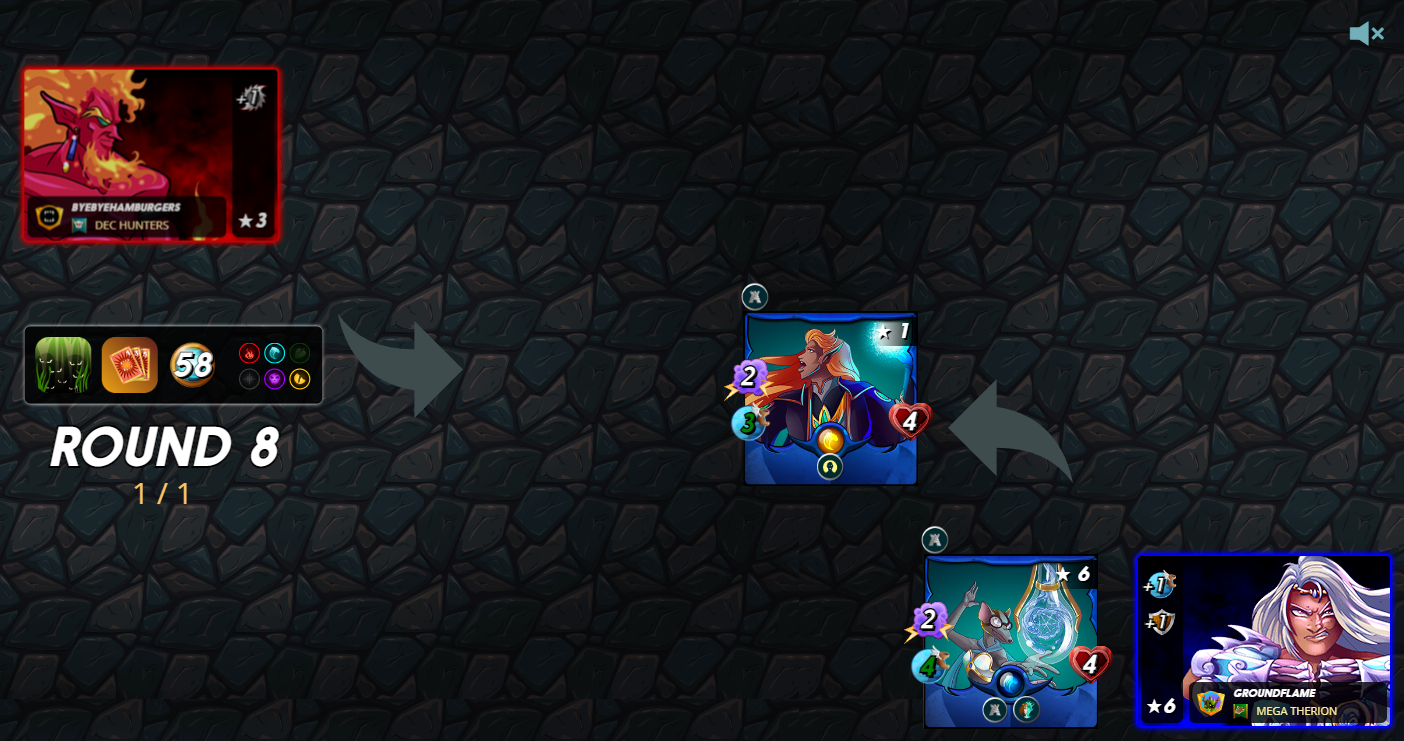 ---
Overall far from an optimal deck as I too much neglected the speed aspect which is of vital importance and I ended up losing this match.
---
Previous Weekly Challenges
---
---