Splinterlands | Legionnaire Alvar Challenge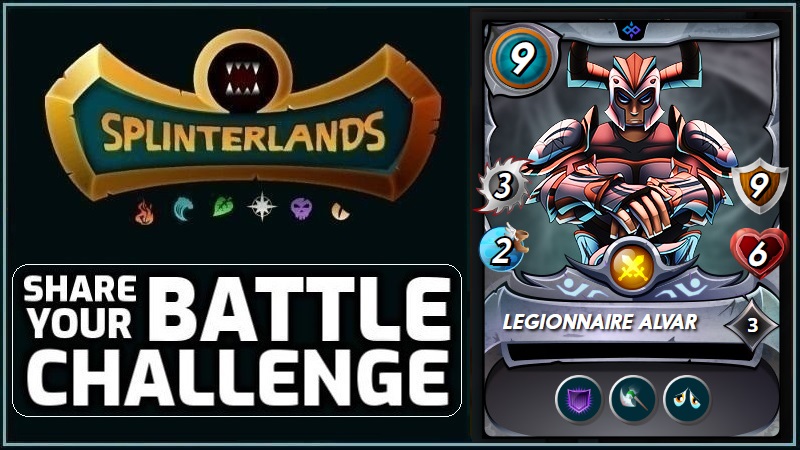 An eLegendary Chaos Legion card this tine around in the Share Your Battle Challenge for Splinterlands to be highlighted. This is the Legionnaire Alvar...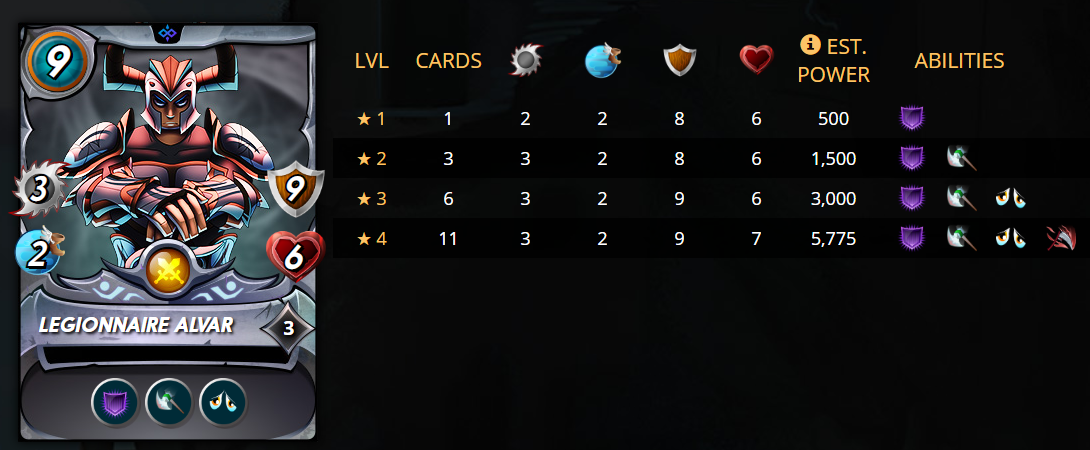 ---
This is a card that stands out because of its abilities and under the right game rules with the right summoner can be a real powerhouse. The Void Armor protects against Magic Damage while making this a great 1st row Tank to combine with resurrect. The Giant Killer ability makes it great for high mana battles and the Demoralize ability is very useful in matches where Melee can attack from any position or where only Melee is allowed. The main downside remains the slow speed and higher speed decks somewhat counter this card. So basically, under the right conditions, this card is overpowered while for most battles it's not the most optimal card to play.
---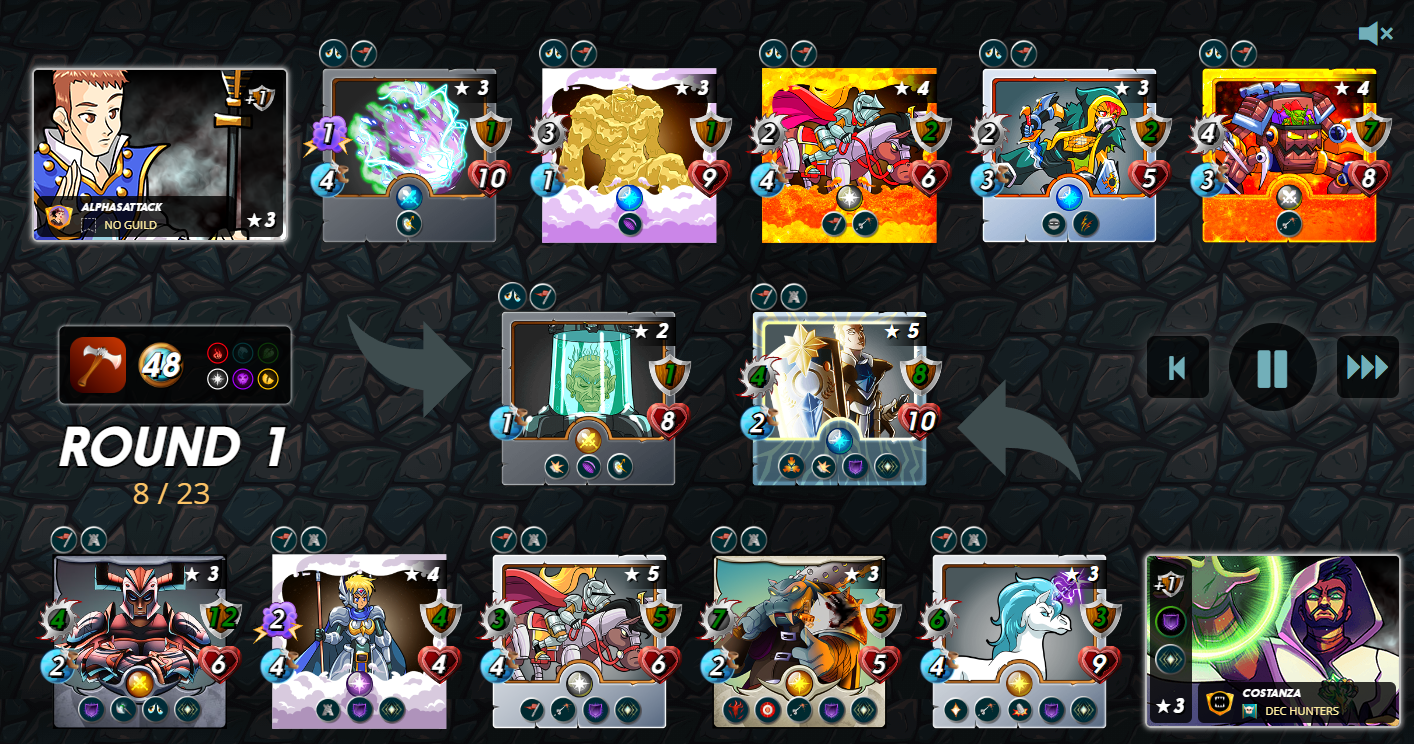 ---
With 48 Mana to be used and Melee attack allowed from any position, I always like to just maximize Melee attack while protecting myself with shield and armor which makes it hard for the opponent to kill my monsters. The Rathe Life Summoner is suited for this in higher mana battles since it protects against Magic Damage while there are some really powerful Melee Monsters. The Shieldbearer has a lot of Armor, Shield and the damage is directed at it, keeping my other monsters alive longer. In 2nd place I played the Sacred Unicorn which has self-heal to protect against possible blast damage while it also has piercing and a lot of attack to do some serious damage. 3rd is the inevitable Jarde Scar which also has piercing, True Strike and the Bloodlust ability. With these rules, you also pretty much always need a monster that gives all others +1 Melee attack which the Silvershield Knight perfectly does. I opted for +2 Armor given by the Defender of Truth and at the end, I played the Legionnaire Alvar mostly because of the demoralize ability which also is a must with these rulesets.
---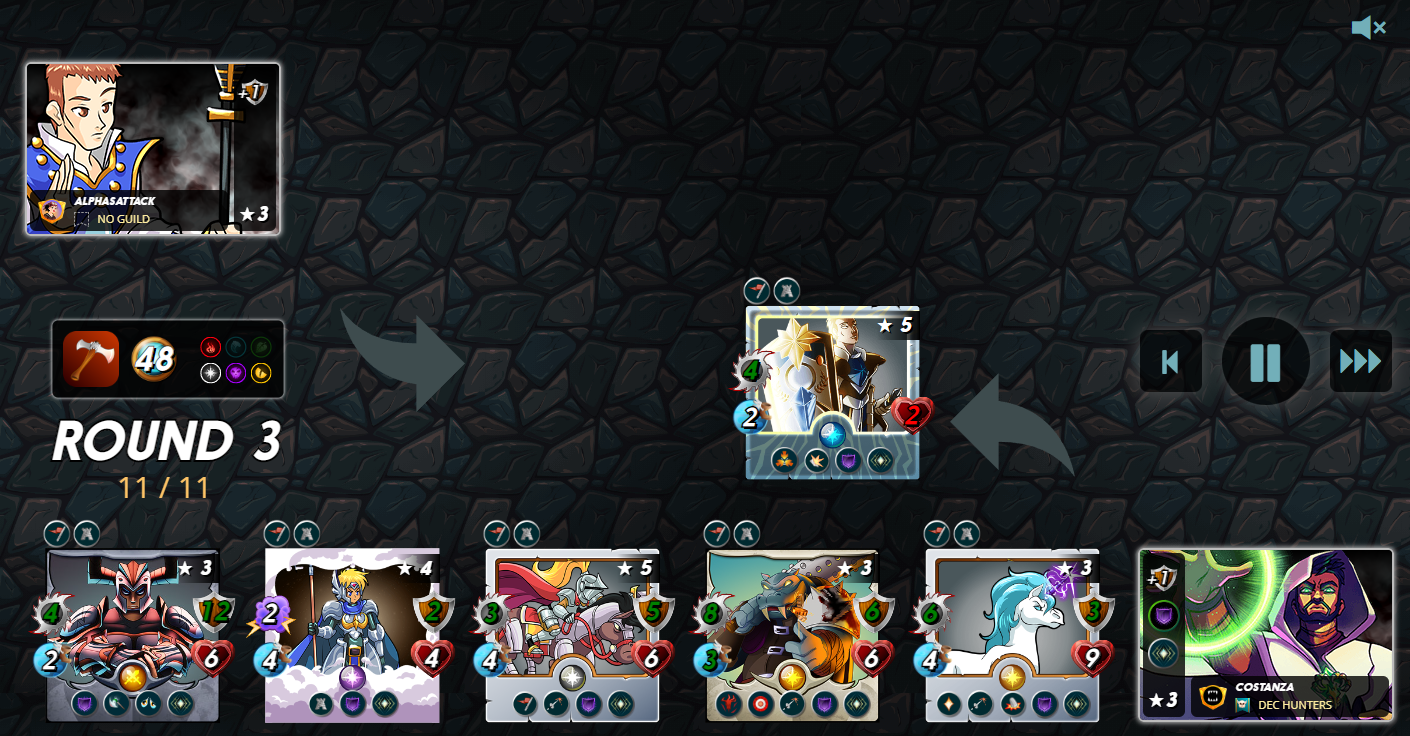 ---
My opponent had a lower-level summoner and cards which pretty much left me untested in this one with an easy clean sweep win.
---
Previous Weekly Challenges
---
---