Splinterlands | Life Sapper Challenge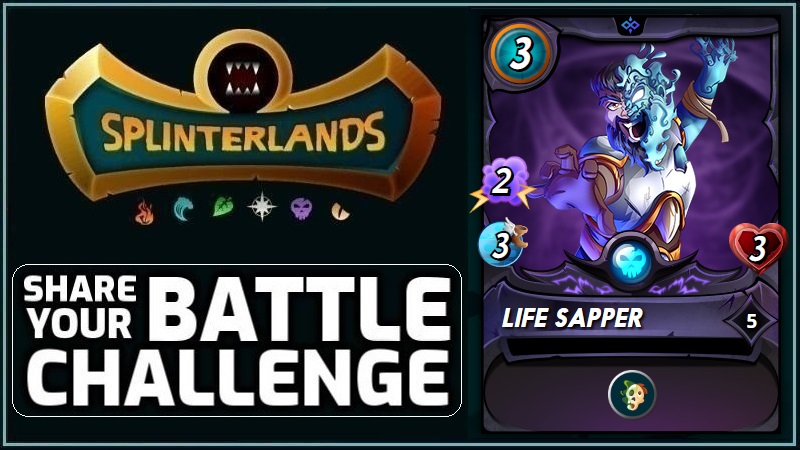 There are Plenty of chaos Legion Card left to b highlighted in the Share Your Battle Challenge for Splinterlands. This week it is the Rare Death Life Sapper.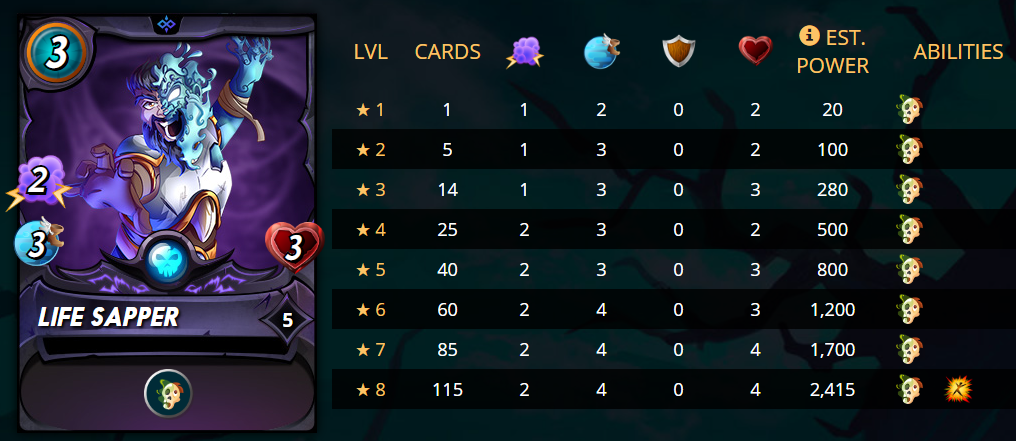 ---
The life Sapper is another card with ok stats that is pretty fun and well-balanced. It by no means is a must-have card that you can play all the time since it's pretty vulnerable having only 3 health. However, the Life Leech ability and the 2 Magic damage make it a valid option in lower mana battles. These matches tend to be rarely anti-magic and having Life that increases really makes a difference especially since it can be played near the back of the line-up. At max level, it gives the Redemption ability which can be really useful also in specific situations
---
---
With only 18 Mana to use combined with the slow and Divine shield for all Monsters, the Death summoner tends to be quite good and both me and my opponents used it. I pretty much always put the Cursed Slimeball first for the Redemption ability as it instantly will knock out all the divine shields which tends to make a huge difference for the cost of just 1 Mana. The 2 suited tanks are either the Haunted Spirit (5 Mana) which I used or the Cursed Windeku (6 Mana) which my opponent used. I personally prefer the combo Haunted Spirit / Cursed Slimeball for an equal cost. I played the Undead Priest in 3rd spot which likely was a mistake given the slow game rules as it helped my opponent while the weaken didn't do that much given the divine shield. The Life Sapper was put in 4th spot with the hope it would stay alive for some time increasing its health. The Haunted Spider also tends to be good as a 3-mana cost ranged card with Poison and as usual to protect against possible Sneak damage I put the Furious Chicken in the back.
---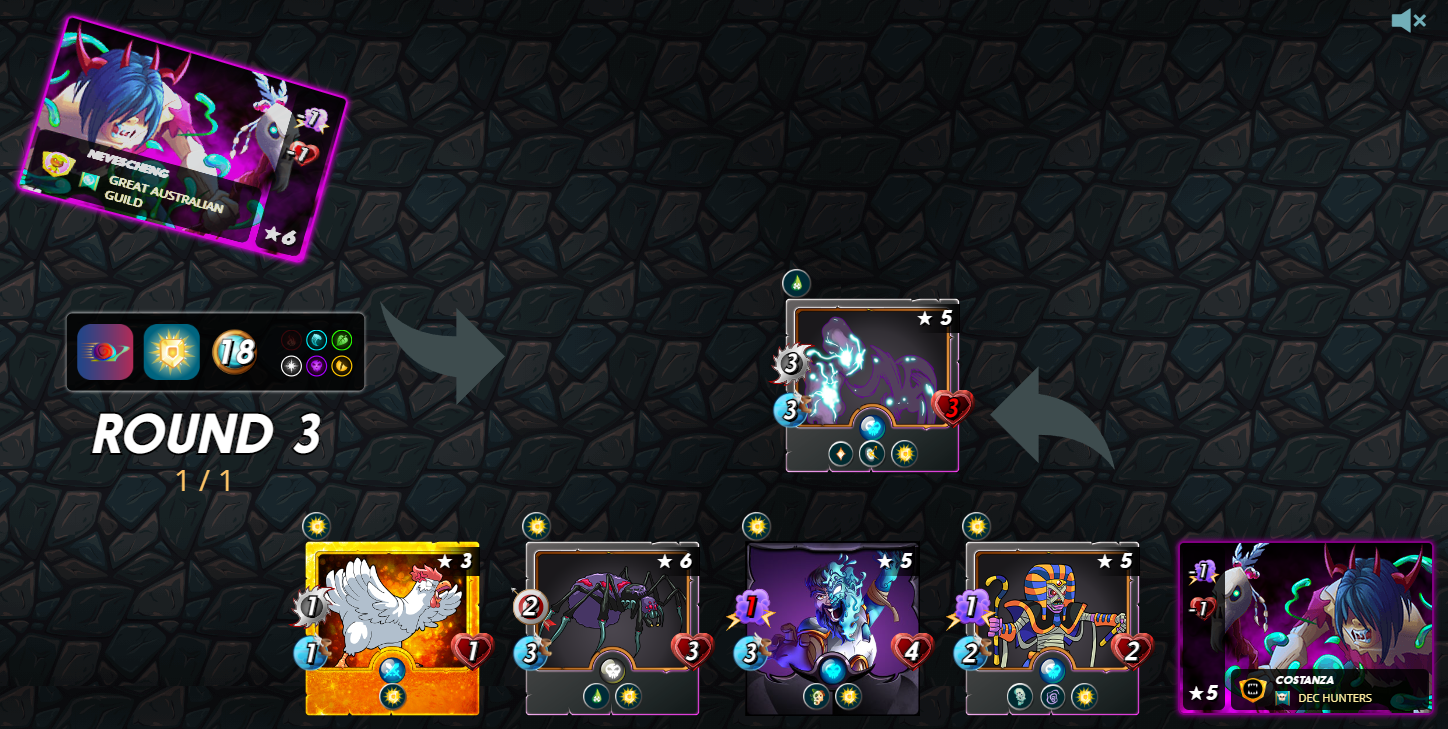 ---
It turned out in a fairly easy win in a pretty fun matchup.
---
Previous Weekly Challenges
---
---