Splinterlands | Scavo Firebolt Challenge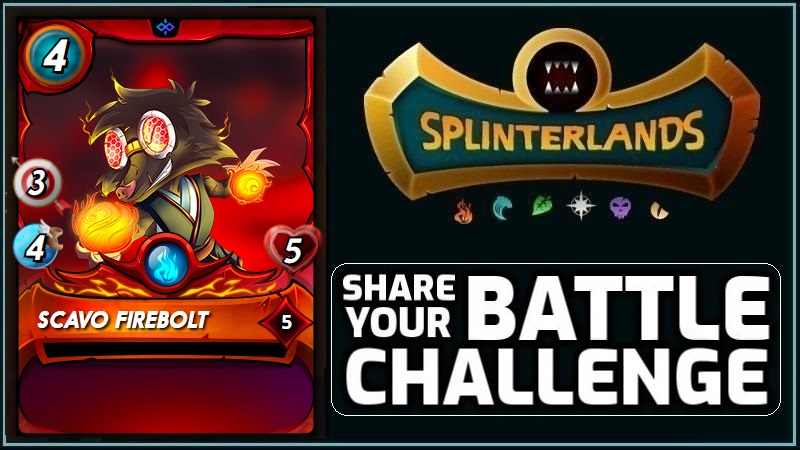 The Share Your Battle Challenge this week in Splinterlands is highlighting another Chaos Legion Card. This the Fire Rare Scavo Firebolt
---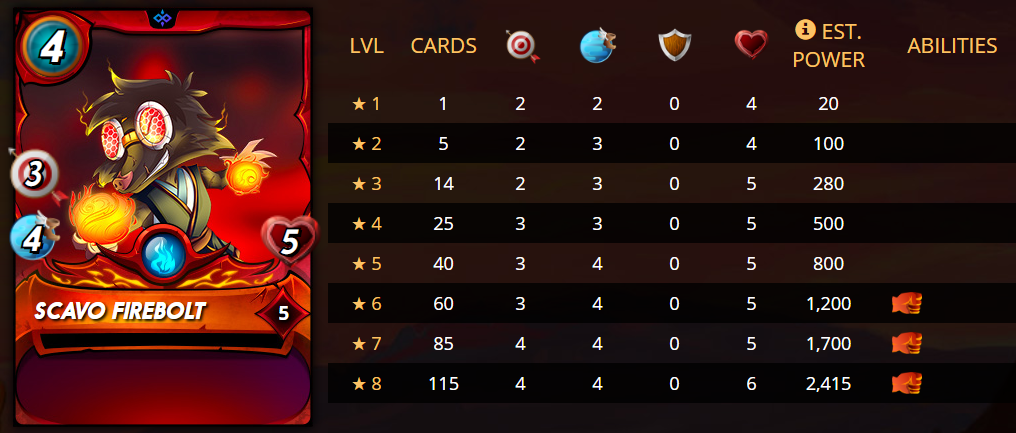 ---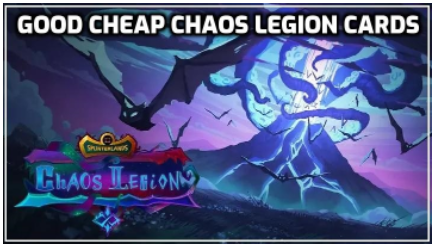 This is one of the cards I featured in my posts about
Chaos Legion Cards that offer Good Value
because it has just solid stats with 3 ranged attack and 4 speed for 4 Mana cost. Cards like this can be used in a wide variety of matches. The Fire Demon which has Blast with similar stats and costs still is a better option but it's also a lot more expensive and it won't be able to be used in the upcoming wild format.
---
This card works well in matches where there is low to medium Mana available and excellent in matches where monsters up to 4 mana can be played.
---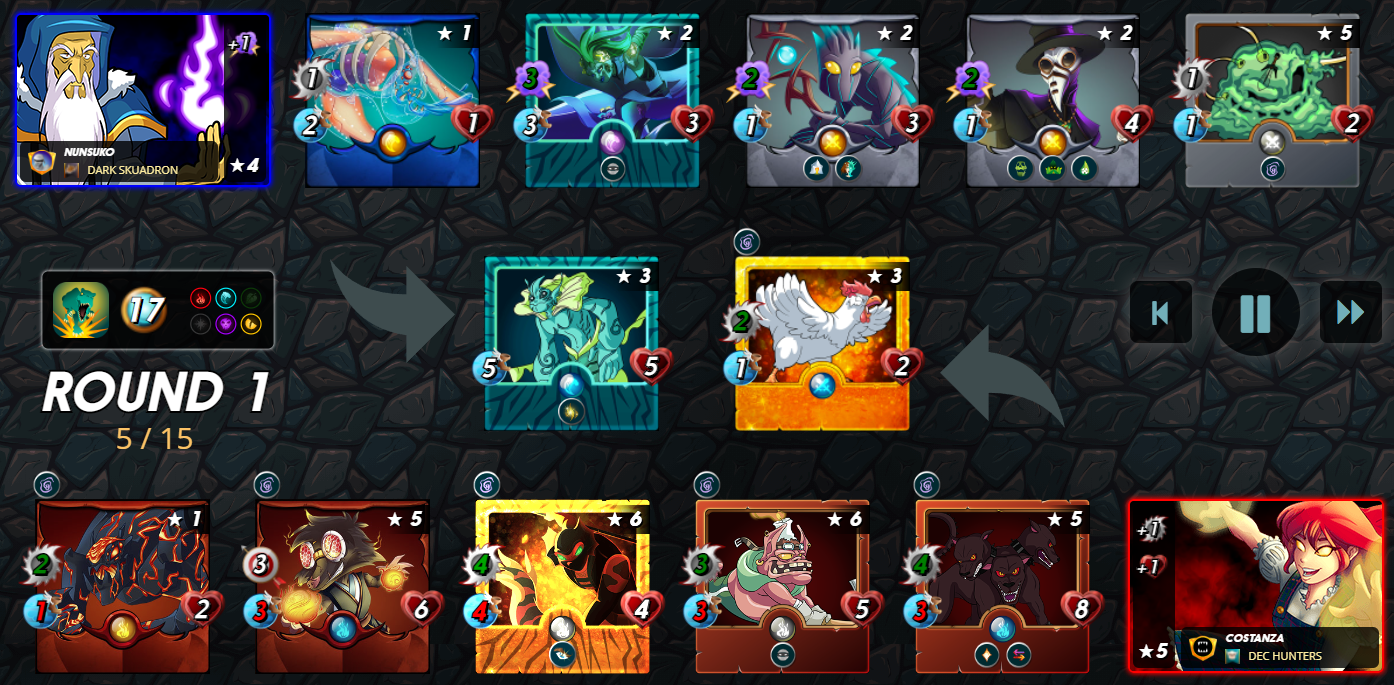 ---
The Fire splinter is ok in 15-20 Mana range battles as it has some cards that are able to do some serious damage especially if the opponent doesn't counter melee attacks. I played the Furious Chicken as a card to block initial damage. Followed by the Cerberus which is abla to act as a low-mana tank. The combination of the Kobold Miner and the Serpentine Spy acts as a great duo to do a lot of damage for only 5 mana combined also having the needed speed. I would have played the Fire Demon in a normal battle but just for this challenge I opted for the Scavo Firebolt instead. In the back I played another 0 mana card in the Scorch Fiend just to block sneak damage
---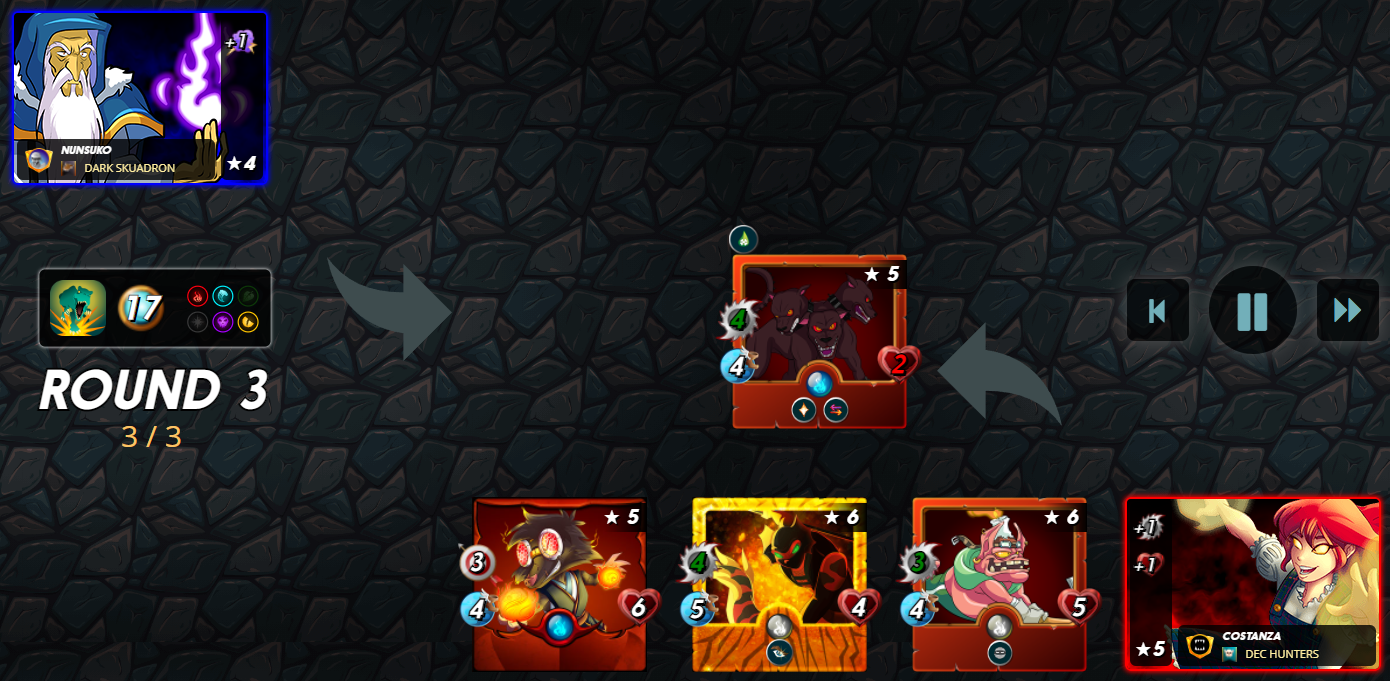 ---
As nearly always is the case in these battle challenges, the difference in power level between cards is just too big to make it an even battle which gave me the win quite easily without skill being a real factor.
---
Previous Weekly Challenges
---
---