Splinterlands | Silent Sha-Vi Challenge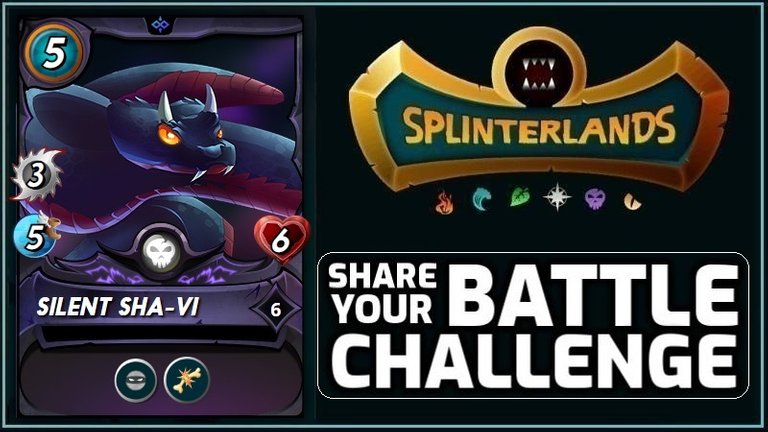 The Share Your Battle Challenge this week in Splinterlands has another Chaos Legion Card that is being highlighted. This the Death Silen Sha-Vi...
---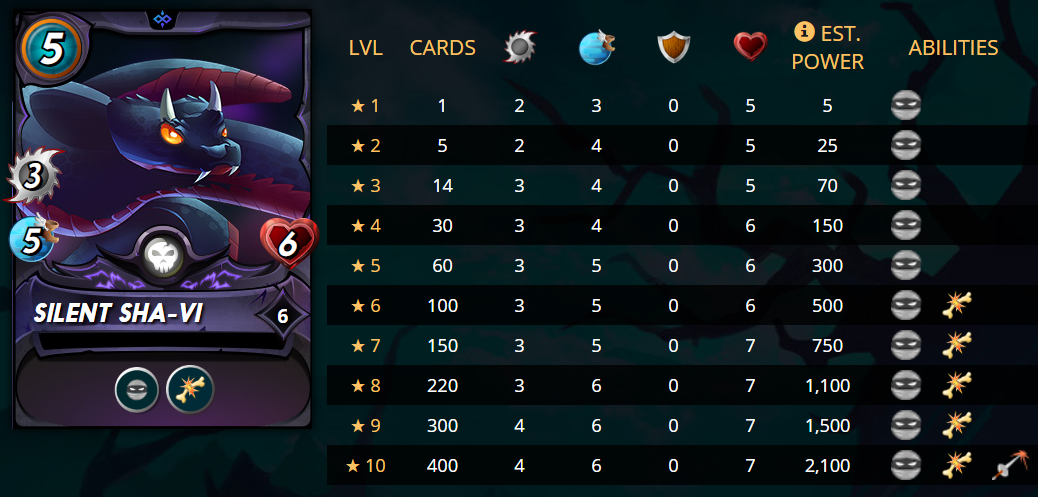 ---
One of the types of cards there are a lot of in the game are the ones with Melee and Sneak ability allowing to attack the backline. I see the Silent Sha-Vi as a reasonable card that specifically can be run in a death Speed deck. It however remains quite vulnerable with the 6 health with limited damage. While the damage can easily be buffed using the Daria Dragonscale Summoner, it's much harder to protect it with armor which right now seems to be a very important part of the meta. It also by no means is guaranteed to kill the backline monster even with a 2nd sneak attack card and the Cripple Ability is one of the least effective in the entire game.
For those reasons, the Silent Sha-Vi is on top of my list of cards that I'm buying to level up, I own 40 single cards now and think the 0.11 dollar price is just a bit too high.



Instead, I played far better melee sneak options in my match this week showcasing the power of getting +1 Melee buff on Double Striker sneak monsters that also can be protected with some armor. I instead of the Silent Sha-Vi card bought the new reward card Dhalpir Infiltrator as these are being dumped for next to nothing these days (I paid 0.04$ on average for every single card)
---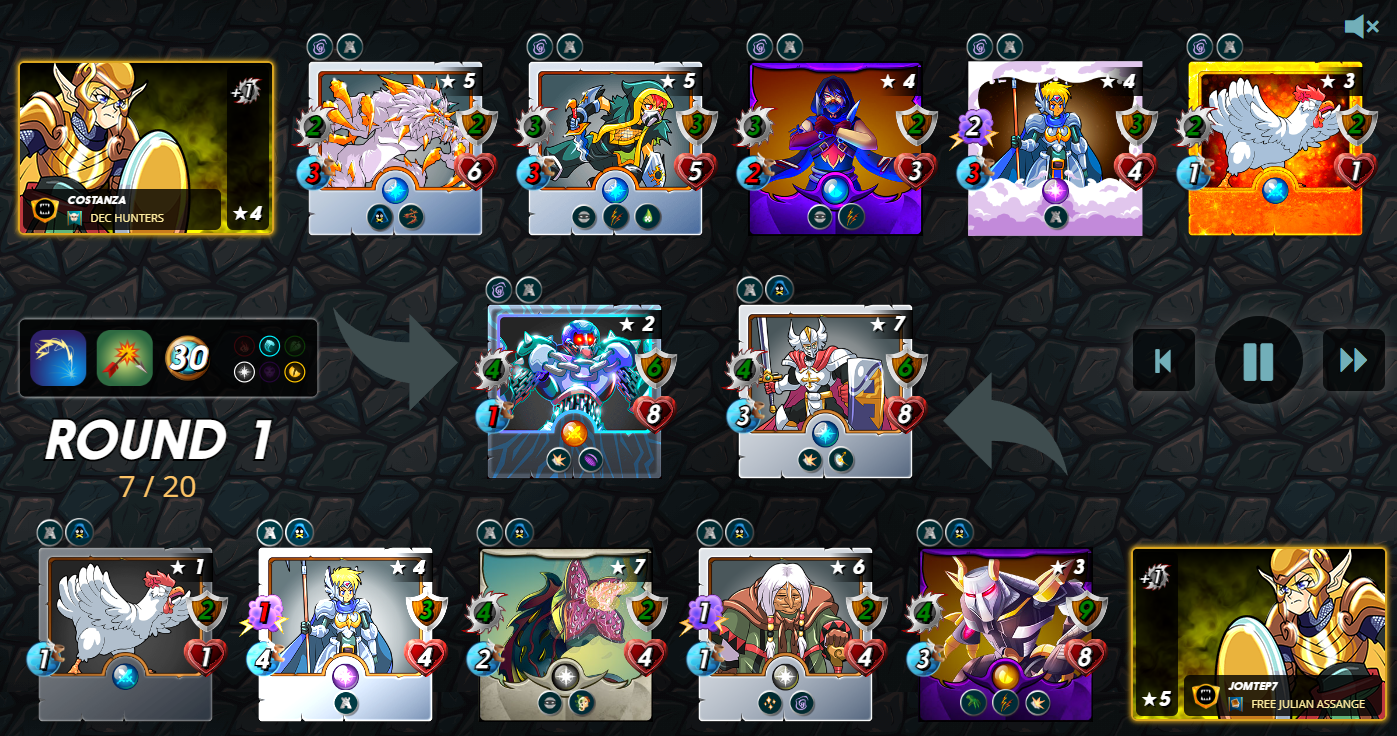 ---
My opponent and I both had somewhat similar ideas when playing this deck where armor could not be bypassed while ranged attack was not available. I opted to go for nearly an entire Melee deck playing the Chain Golem (even though I only have it at level 2) as main tank giving it tripple protection against Magic Attack playing the Crystal Werewolf in 2nd position even though it could not directly attack. The Silvershield Assassin combined with the Dhalpir Infiltrator were my main source of damage providing potentially 14 damage each round split over 5 different hits. I put my Defender of Truth in 2nd last position to protect the others and the Furious Chicken last to protect the Defender of Truth
---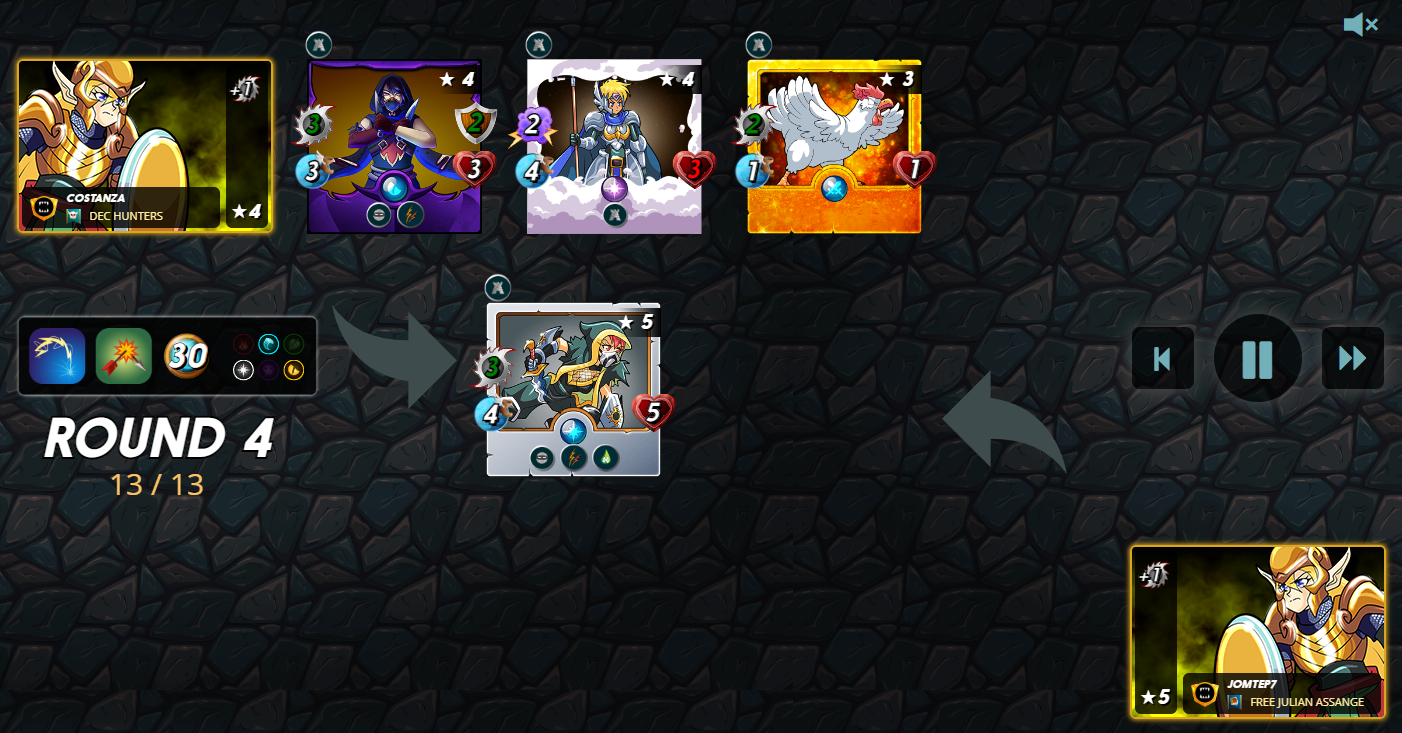 ---
Similar to the last couple of weeks, it was a fun and fair battle which made me feel like I totally outplayed my opponents who certainly had the means to be competitive. I also learned a nice new combo with this battle which I will be using more often from here on out when getting the Dragon Summoner as daily focus.
---
Previous Weekly Challenges
---
---