General prize for the lucky ones - Distribution of SPS and + 15 HIVE + 15 SPS + 15 LEO
This post can also be read in Portuguese
Hello friends! Today the day has finally arrived when I will announce the awards, sorry for the delay in case anyone thought I was late. Anyway… I will now tell you how the result of my contest was because as you know, depending on my placement, the participants of this contest would be awarded.
In the contest I participated, unfortunately I wasn't the champion, but I was in second place, despite not having been the first place, the vice was not so bad either. I want to thank everyone who helped me achieve this feat.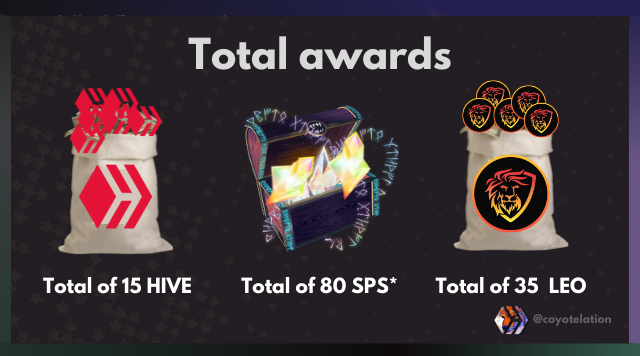 According to the stipulated rules, if I was the first place, our Hive participants would win interesting prizes, but unfortunately that won't be possible so let's remember which prizes are worth:
All first 30 participants will receive 1 SPS each for their entry. If I'm the winner, that is, if I get 1st place, the draw will be double. Yes, the first 30 entrants who like the art and enter their Twitter username here in the comments will receive 2 SPS each.

If I win the contest, the top 20 will receive 1 LEO each.

The top 10 will be eligible for the draw which will be 15 HIVE + 15 LEO + 15 SPS.
Anyone who votes (likes) the art of Bonus 2.0 on Twitter, regardless of their position in the entry, will be entitled to a 5 SPS raffle.
So from what you've noticed, some awards won't be made for requirements not achieved by me in the contest I participated in, but at least other awards were made.
Altogether we had 7 participants so everyone was sent 1 SPS for each Twitter account that helped me.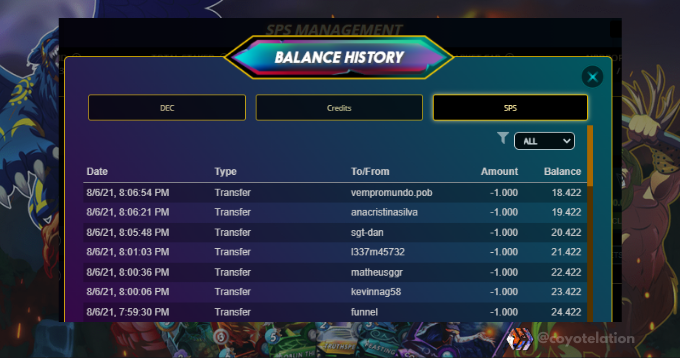 For the draw, I had to number each participant by a number, in order of arrival, so everyone was like this:
1 - @funnel
2 - @kevinnag58
3 - @matheusggr
4 - @1337m45732
5 - @sgt-dan
6 - @anacristinasilva
7 - @vempromundo.pob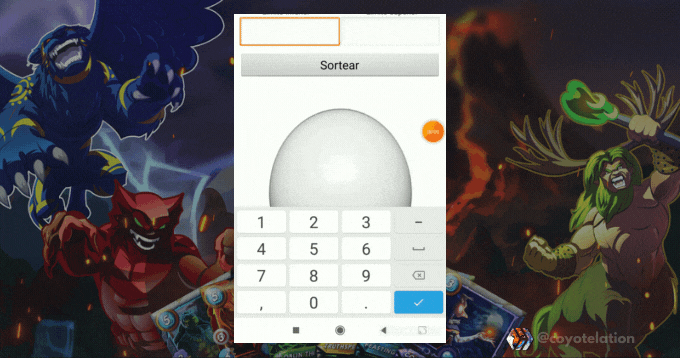 Bonus 2.0 Draw
Those eligible for the second bonus 2.0 draw (those who voted for the second art) were:
1 - @funnel
2 - @kevinnag58
3 - @1337m45732
4 - @sgt-dan
5 - @anacristinasilva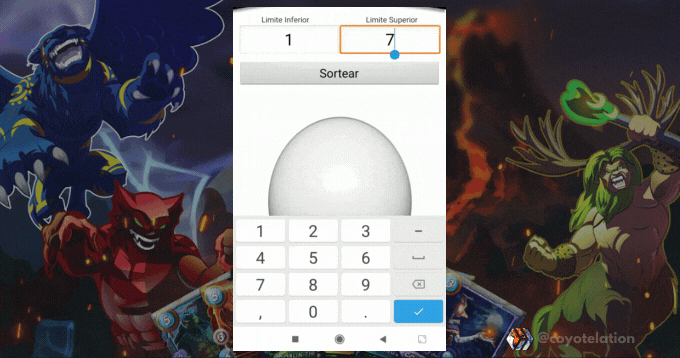 Congratulations to @sgt-dan for being drawn! You've earned 5 SPS!
general draw
Congratulations @kevinnag58 on being drawn! You have gained 15 HIVE + 15 LEO + 15 SPS.
Thanks to everyone who helped me in my contest. I wish I could have rewarded more, but I hope that in the future we can have other opportunities.

Versão em português
Olá amigos! Hoje finalmente chegou o dia em que irei anunciar os premiados, desculpe a demora caso alguém imaginou que atrasei. Enfim... irei dizer agora como foi o resultado do meu concurso pois como sabem, dependendo da minha colocação, os participantes deste concurso seriam premiados.
No concurso que participei infelizmente não fui o campeão, mas fiquei em segundo lugar que apesar de não ter sido o primeiro lugar, o vice também não era algo tão ruim. Quero agradecer a todos que me ajudaram a conquistar esse feito.
De acordo com as regras estipuladas, caso eu fosse o primeiro lugar, os nossos participantes Hive ganhariam prêmios interessantes, mas infelizmente isso não vai ser possível então vamos relembrar quais das premiações estão valendo:
Todos os primeiros 30 participantes receberão 1 SPS cada por sua inscrição. Se eu for o vencedor, ou seja, se conseguir o 1º lugar, o sorteio será em dobro. Sim, os primeiros 30 participantes que gostarem da arte e inserirem seu nome de usuário do Twitter aqui nos comentários receberão 2 SPS cada.

Se eu ganhar o concurso, os 20 primeiros receberão 1 LEO cada.

Os 10 primeiros serão elegíveis para o sorteio que será de 15 HIVE + 15 LEO + 15 SPS.

Quem votar (curtir) a arte do Bonus 2.0 no Twitter, independente de sua posição na inscrição, terá direito ao sorteio de 5 SPS.
Então pelo que perceberam, algumas premiações não irão ser feitas pelos requisitos não conquistados por mim no concurso que participei, mas pelo menos outras premiações foram realizadas.
Ao todo tivemos 7 participantes então para todos foram enviados 1 SPS por cada conta registrada no Twitter que me ajudou.
Para o sorteio, tive que numerar cada participante por uma numeração, por ordem de chegada então todos ficaram assim:
1 - @funnel
2 - @kevinnag58
3 - @matheusggr
4 - @l337m45732
5 - @sgt-dan
6 - @anacristinasilva
7 - @vempromundo.pob
Sorteio Bonus 2.0
Os aptos para o segunda sorteio do bonus 2.0 (aos que votaram na segunda arte) foram:
1 - @funnel
2 - @kevinnag58
3 - @l337m45732
4 - @sgt-dan
5 - @anacristinasilva
Parabéns a @sgt-dan por ter sido sorteado! Você ganhou 5 SPS!
Sorteio geral
Parabéns @kevinnag58 por ser sorteado! Você ganhou 15 HIVE + 15 LEO + 15 SPS.
Obrigado a todos que me ajudaram no meu concurso. Queria poder ter recompensado mais, mas espero que no futuro possamos ter outras oportunidades.

Thanks for reading so far. If you liked it, give that strength with your upvote and rate me. Feel free to leave a comment .Thanks guys!




Posted Using LeoFinance Beta
---
---