Puffins are back
Hello,
Hope you are doing well.
We have to leave my current flat by Friday and we will live in alternative flat for about a month, till all furniture comes for our new house. So there is still a lot to do and that is the main reason why I am still quiet posting here on Hive. But sure, I saw Hive price going up, but that didn't mean much to me as I have no intention of selling, only powering up. Hopefully we will see Hive at 1$ and above and I will be able to make some money out of it as well. I still live dream that Hive will pay my family a nice 10 day travel to some nice destination one day.
Well after a short intro it is time to connect to content today which will be a photo set of a cute little bird from Iceland called Puffin. I am sure that quite a few feather friends here on Hive still remember that birds as they are so good looking and you can spot them in just few places around the World. There are three species and the one I will present today is Atlantic puffin which lives in Iceland which I visited in August 2020. Before I will go to photos I would like to share few facts with you.
I found very interesting that puffins are there only half a year, to be precise from April to September. So if you want to see them, better choose spring/summer time. Another fun, or maybe not so fun fact is that you can eat puffins in Iceland. There are plenty of restaurants which offer this as a speciality on their menu. I mean who would eat something that cute? For the end I will ask you about puffin's weight. How much do you think they weight?
About the same as can of Coke. Funny right? I would bet they are heavier.
Enjoy the gallery and wish you a nice day!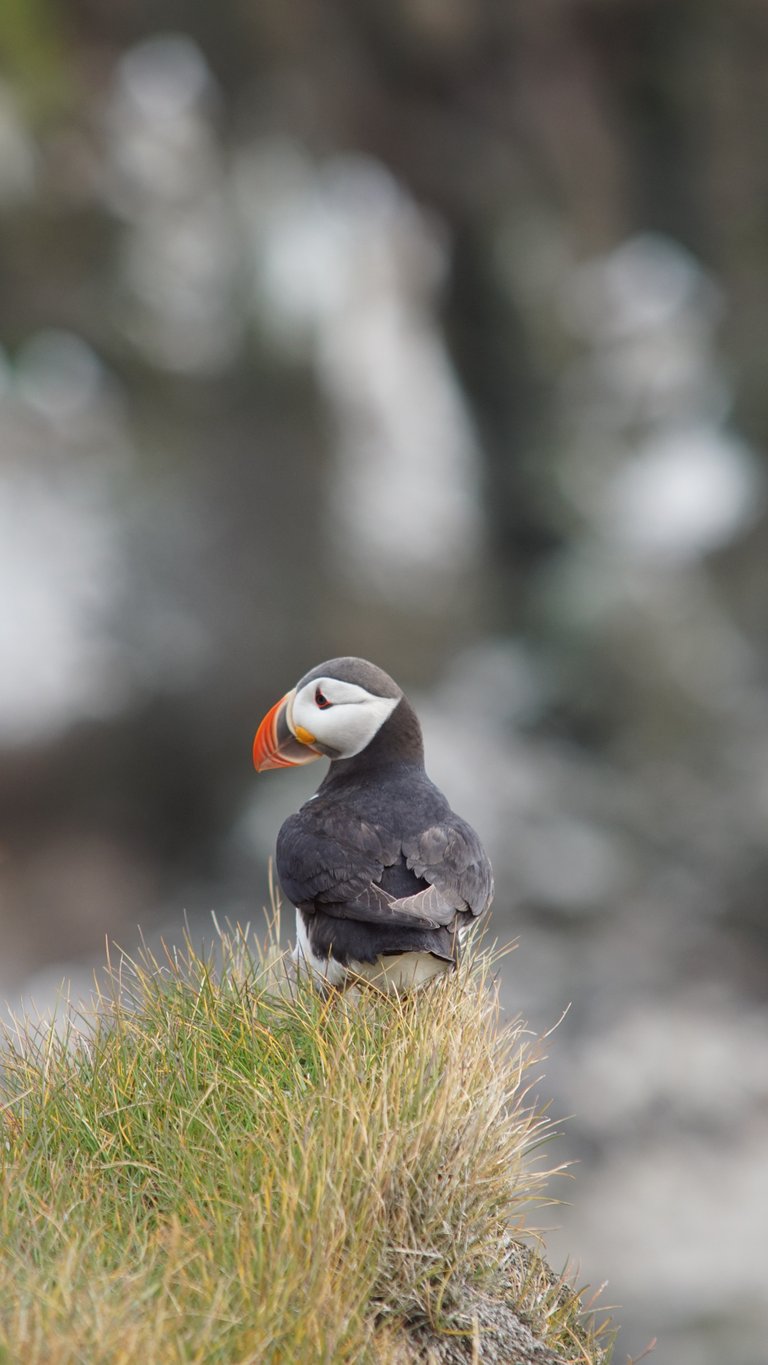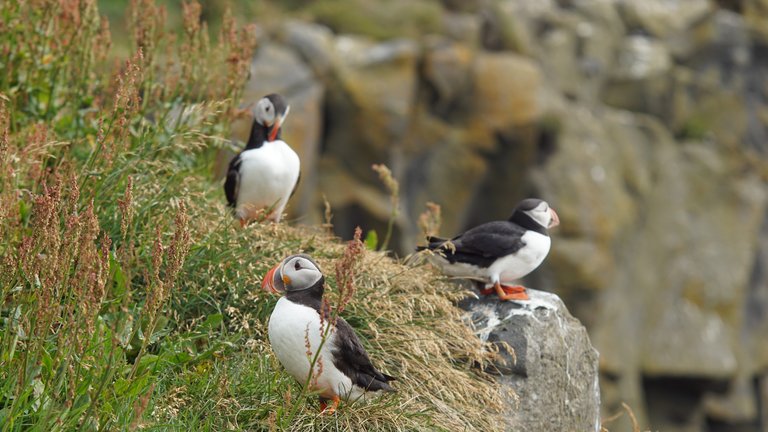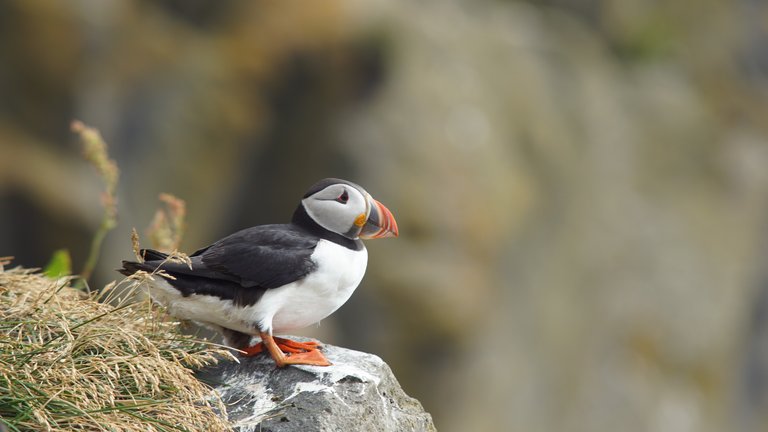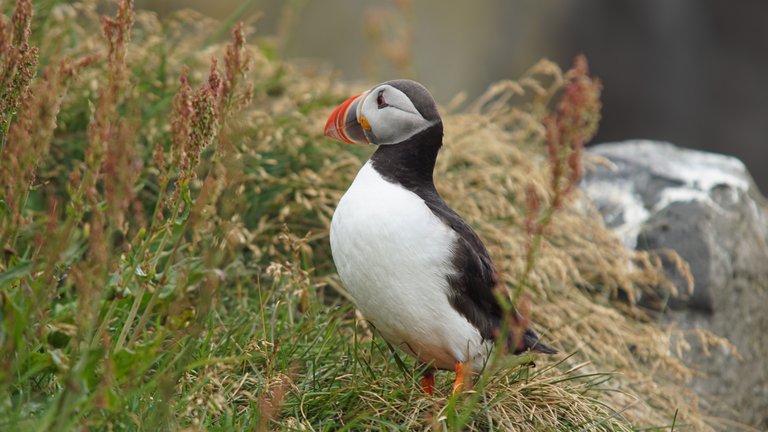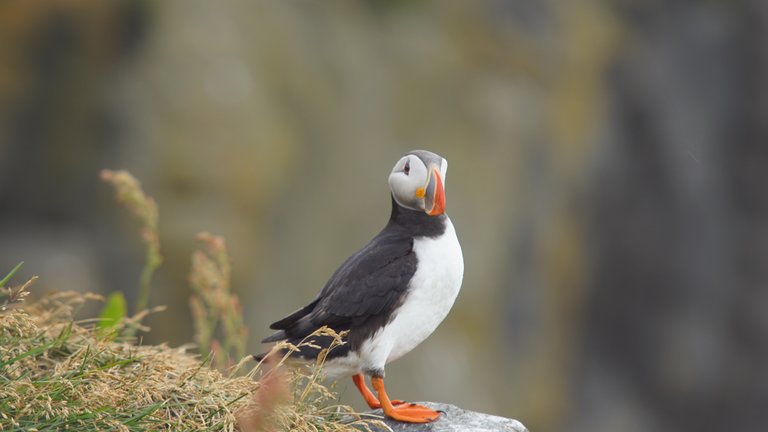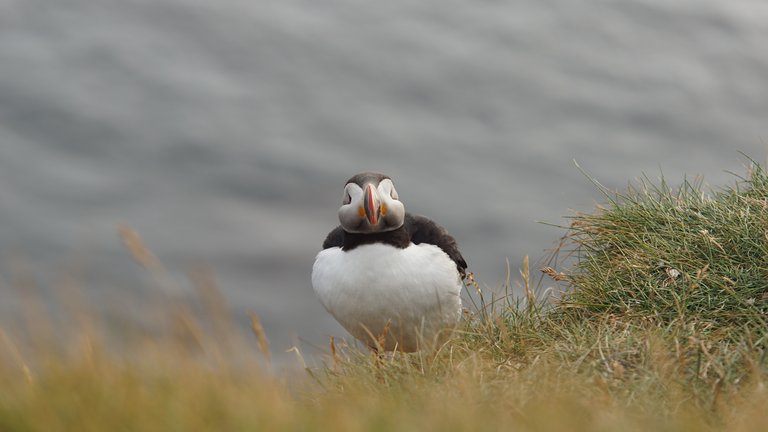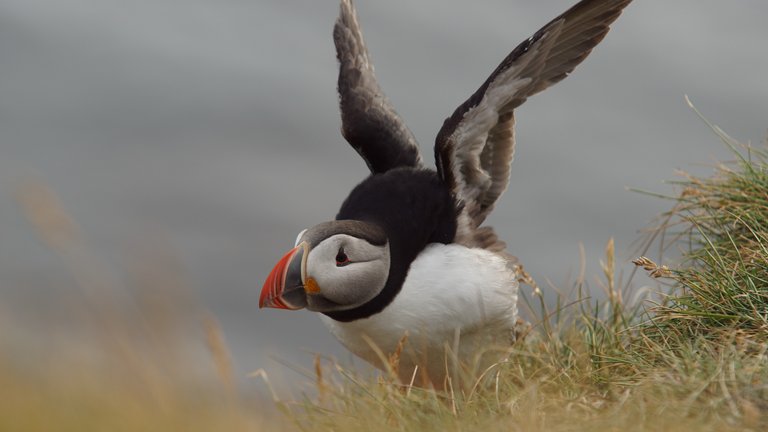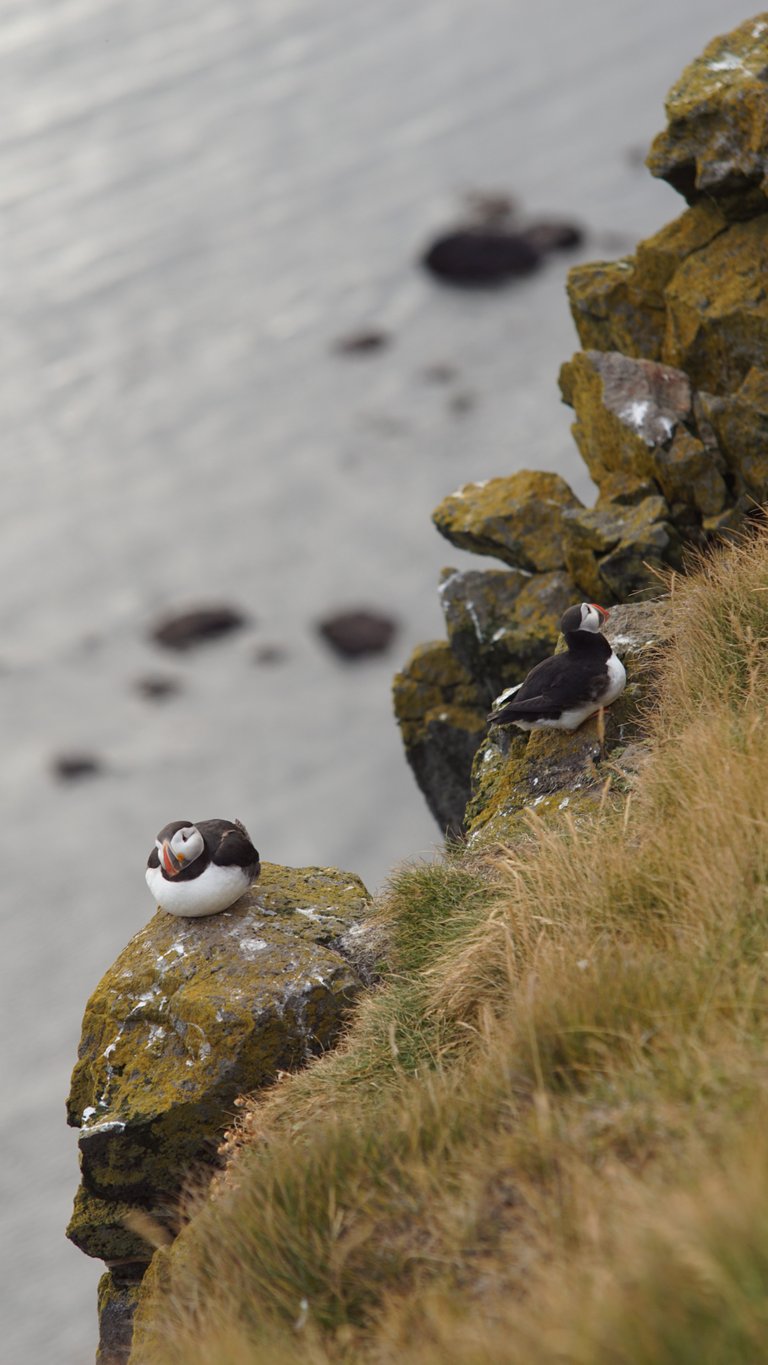 ---
---