My Unforgettable 170-Mile Cycling Trip to Ninh Binh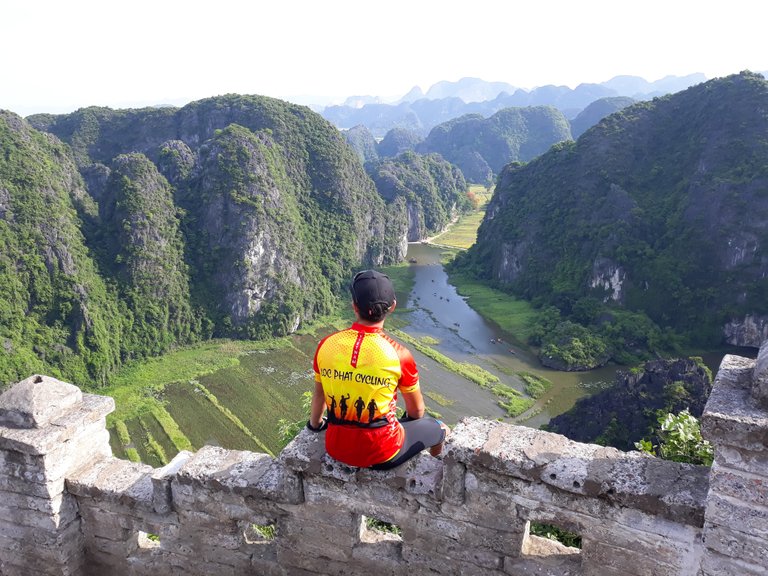 I'd like to share an unusual trip and location with the Haveyoubeen community today. Initially, it was planned to travel to one of the three filming locations for the blockbuster Kong: Skull Island, which director Jordan Vogt-Roberts chose as the scenic Trang An Ninh Binh, Vietnam, but plans were changed at the last minute. mine. Trang An and the surrounding areas can be used to change to a different position in the port. Tam Coc-Bich Dong and Hang Mua are a network of rugged mountains, caves with lovely waterways, and Hoa Lu's historic capital's architectural achievements. As a travel promoter, I do not wish to give only dry and complete information.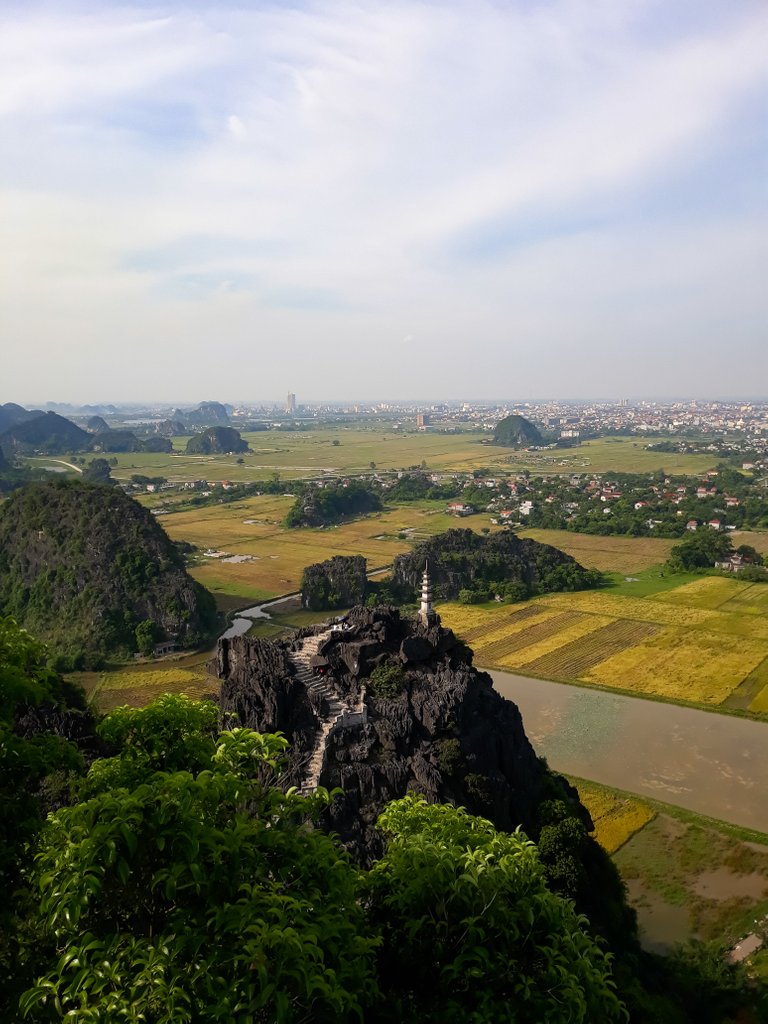 Instead, I'll use a combination of information and experiences to guide you through my adventure by bicycle, which is the most appropriate and finest way to have a unique trip there. Please stay and enjoy the ride with me if you have the time.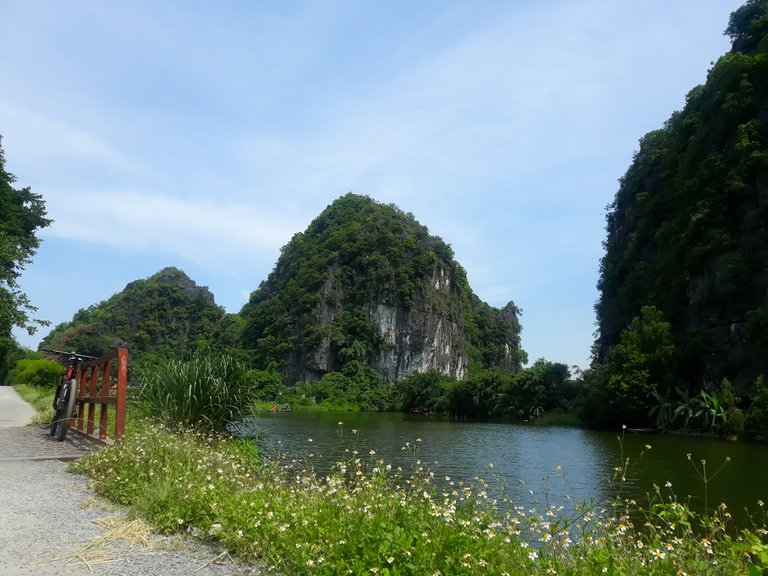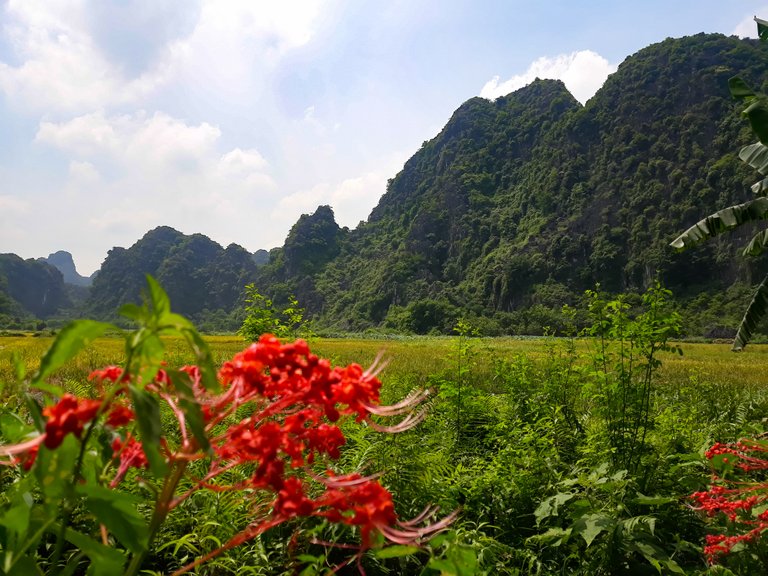 Part of a series that transforms dreary days into unforgettable ones. From 4:45 a.m. to 9 p.m., this is a 170 kilometer bike trip. For me, it was a once-in-a-lifetime experience. Partly because I was fatigued when I arrived home, and partly because the scenery was breathtaking. The gorgeous area of Tam Coc is about 57 kilometers from my home in another province, and I want the trip to follow a triangle on the map to avoid repeating the route. I could have traveled to that location on a motorcycle and rented a bicycle to go sightseeing, but I didn't want to do so only to get there and visit instead of enjoying the entire adventure.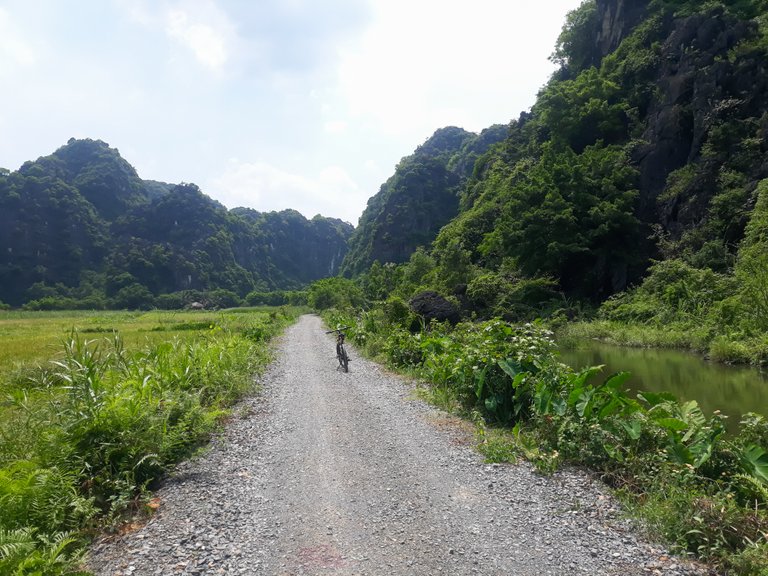 Due to the effects of climate change, the excessive heat season in the north begins at the end of June 2019. Temperatures of 38 and 39 degrees Fahrenheit (102 degrees Fahrenheit) are common, while actual street temperatures can be much higher. To avoid the heat, I had to leave extremely early. I'm up at 4:45 a.m. with a backpack, mineral water, fruit, bread, vitamin C, hand and face sunscreen, 3 liters of water, and a couple chocolate bars to keep me going. On my MTB mountain bike, which I brought back to my homeland (Nam Dinh) during my unemployment to see my family.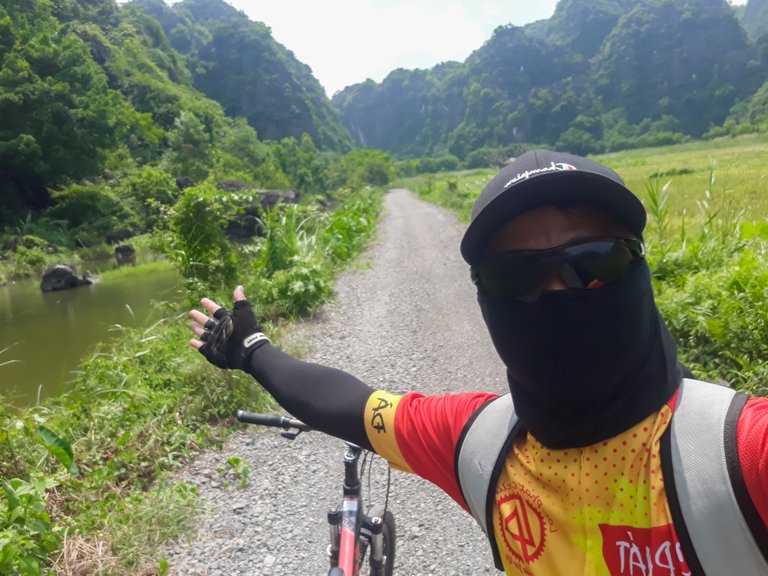 The countryside in the morning is very peaceful when you will encounter immense ripe golden rice fields. Peaceful rivers and early morning farmers. The scene is rarely seen when I work in Da Nang city. The smell of ripe rice and the smell of straw floating in the wind is very refreshing to me because my childhood is associated with it. The sunrise over the rice fields greeted me when I was lucky to leave early because the summer light was very fast.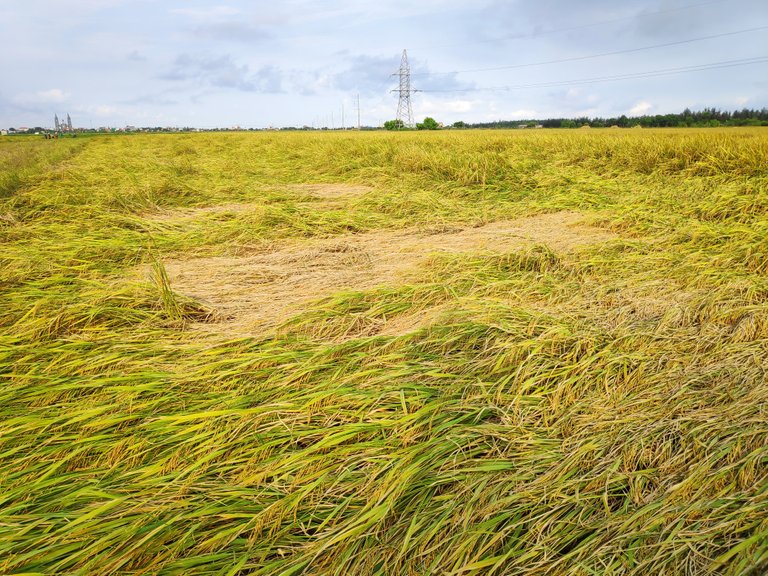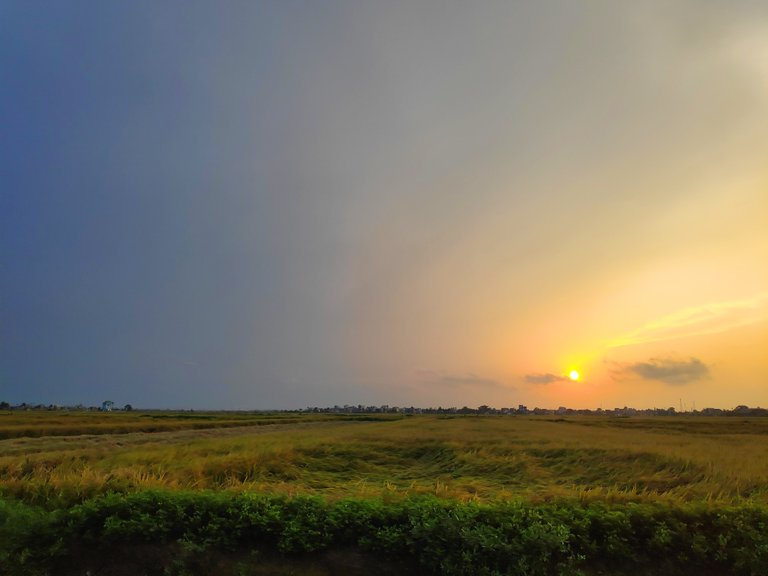 You must take a ferry across the river that separates the two provinces of Nam Dinh and Ninh Binh after traveling 35 kilometers. I continued along the riverfront route towards Ninh Binh city from there. Tam Coc-Bich Dong is a very handy location for travel and travel, as it is only 7 kilometers from the city center. It takes roughly 2 hours (100 kilometers) to get there from Hanoi's airport.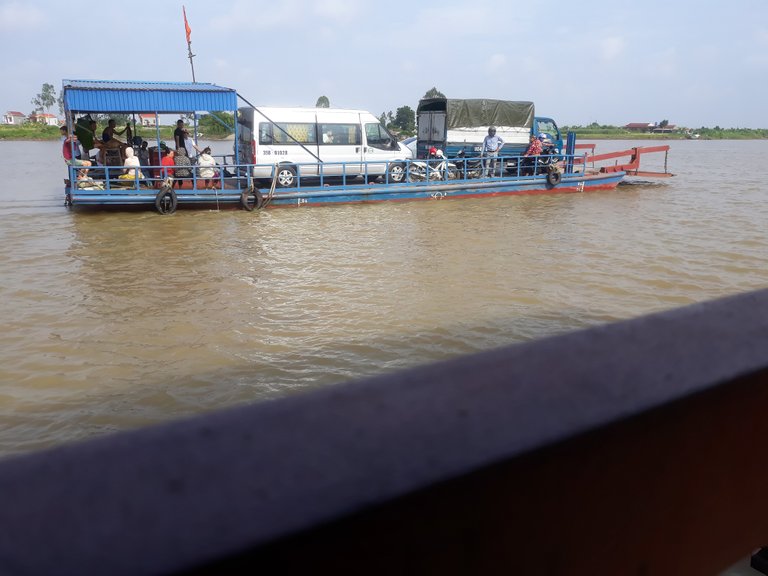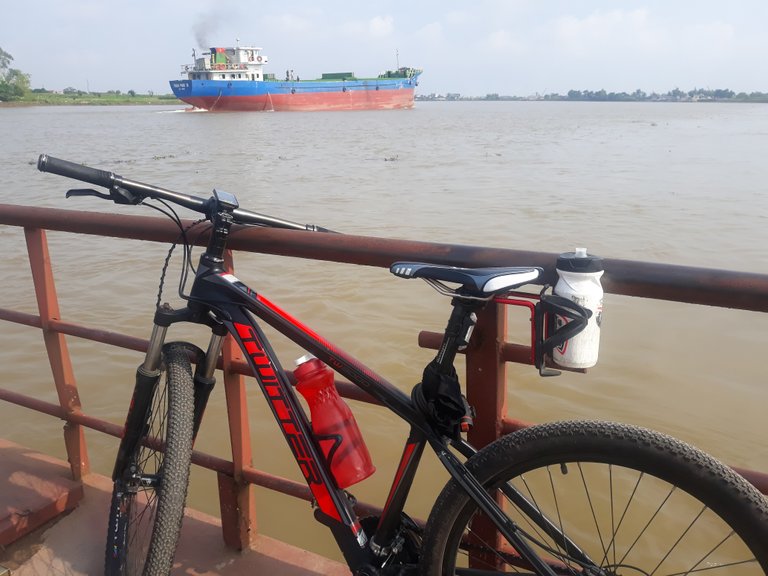 Around 8:15 a.m., I arrived and stopped at a restaurant for breakfast to refuel. Because of its proximity to the tourist area, the food is quite good but a little pricey when compared to the common ground. Around Tam Coc picturesque site, there is a nice system of hotels and restaurants, and the major modes of transportation are motorcycles and cars. Bicycles for rent are also readily available and reasonably priced at 50,000 VND (2.5 USD) per day. It's double ($5) if you buy an off-road vehicle with power steering, as I did. Please keep in mind that these are 2019 rates, which may change at any time.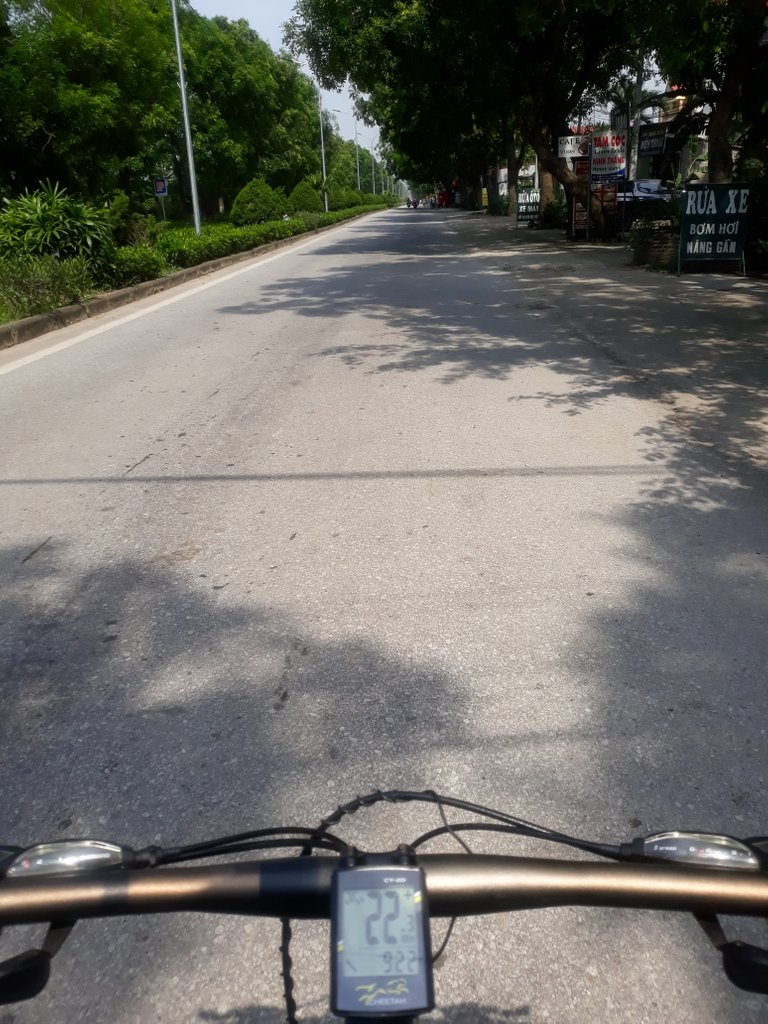 I ate breakfast and then went to a coffee shop to rest for 30 minutes before cycling around. When I asked the proprietor of the coffee shop why he changed the location from Trang An to Tam Coc, he responded that Trang An is more famous, thus it was quite crowded. And because they are in the same mountain and forest population, there isn't much of a difference between these two areas. Tourists swarm to Trang An in large numbers as a result of the film KONG's popularity. Because of this, and because I don't observe many differences, I avoid crowded places and explore Tam Coc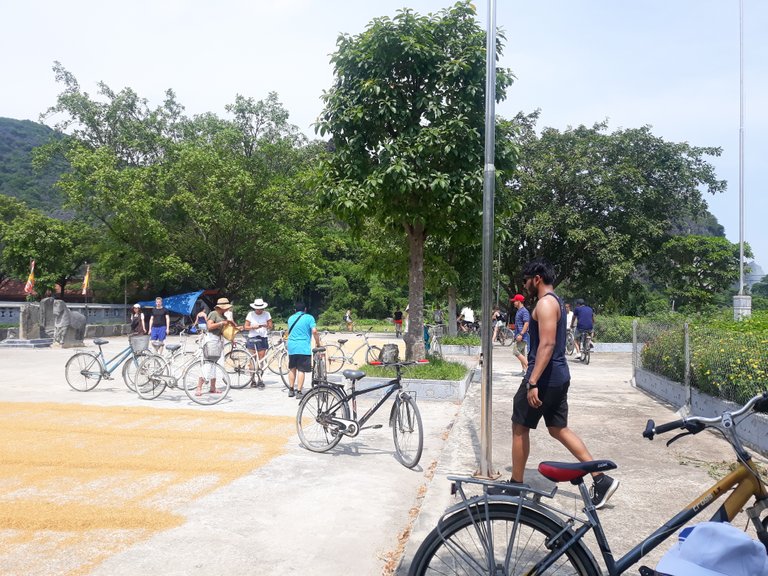 .I first cycled around those villages before heading to Tam Coc ferry port to purchase tickets for the tour/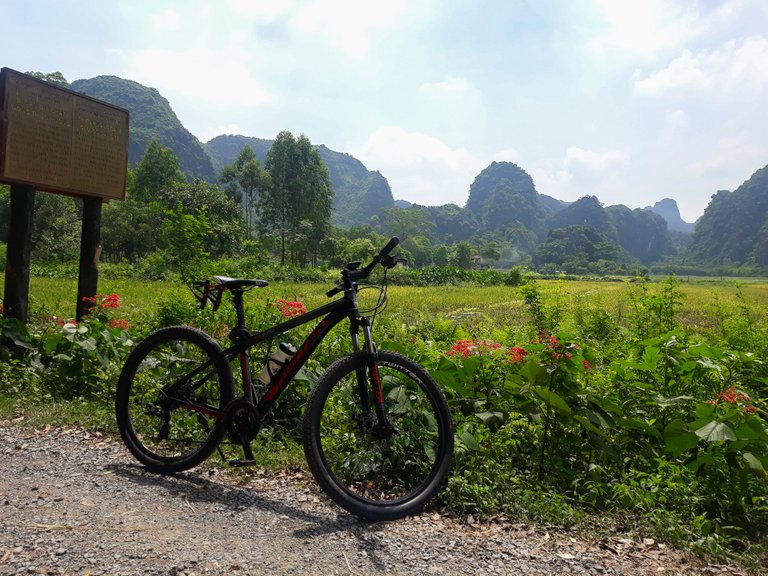 This location is known for its stunning limestone mountains, caverns, and the unique and poetic Ngo Dong river, which runs alongside rice fields and crashes through the mountain. When the rice is ripe, the rice is green or silver in color, reflecting the water surface, and the environment changes with the seasons.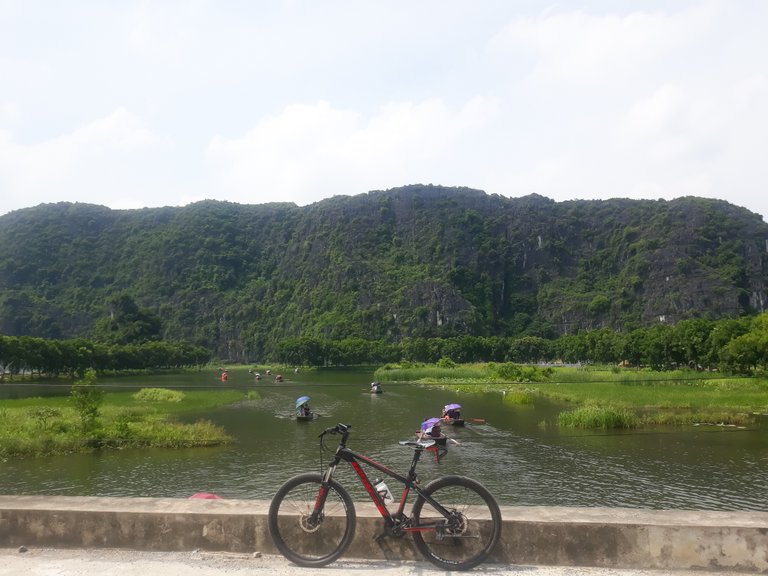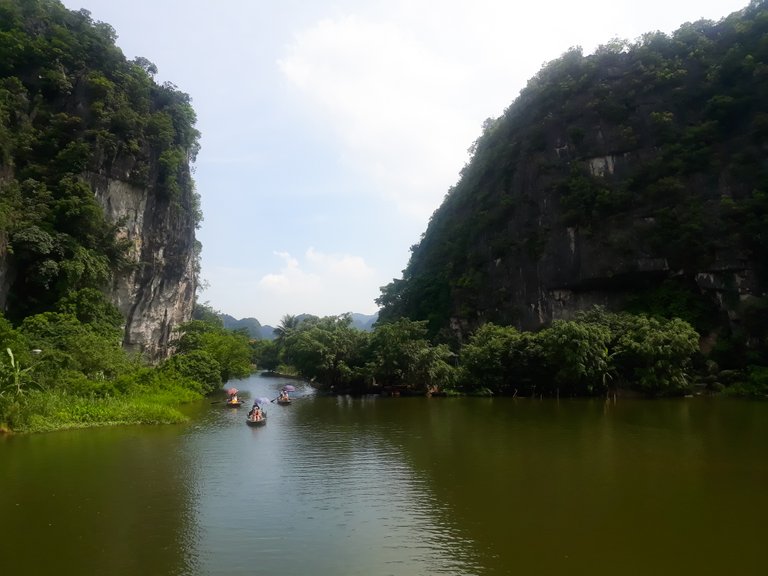 I encountered a minor issue after standing in line for 5 minutes to purchase tickets for sightseeing boats. Because I wanted to bring my bicycle on the boat, but they wouldn't let me because the boat only transported people, and this would have a negative impact on other passengers. The small boat can accommodate up to 5 persons and can be rented in parties or shared. A ticket costs 75,000 vnd (more than 3 USD) for an adult and 50,000 vnd (less than 2 USD) for children under the age of 13. In exchange for being allowed to bring my friend's bicycle down, I suggested to the ticket salesman that we buy a package of 5 tickets for the entire boat for 360,000 VND (15 USD). Maybe it was because she understood my acquaintance with her cherished car and felt.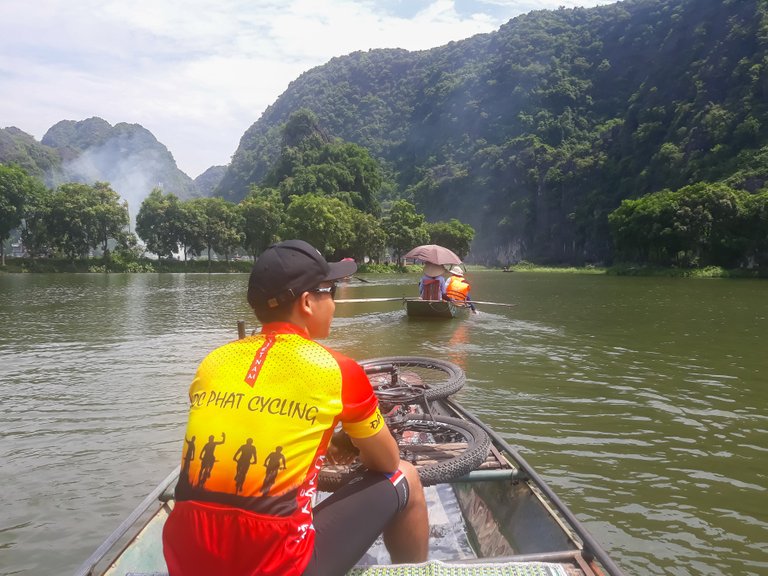 Bring a ticket to find the boat's number, and the boatmen waiting for their turn nearby were shocked, laughed, and taunted me about losing the car. Of course, I joked that she was my wife and that we had to go together. Because it was past 10 a.m. and quite sunny, the man driving the boat assisted me in parking the car and provided me an umbrella to shield me from the sun. The first thing you'll notice is how pure the water is, and how you can see aquatic plants living in it because the river isn't that deep.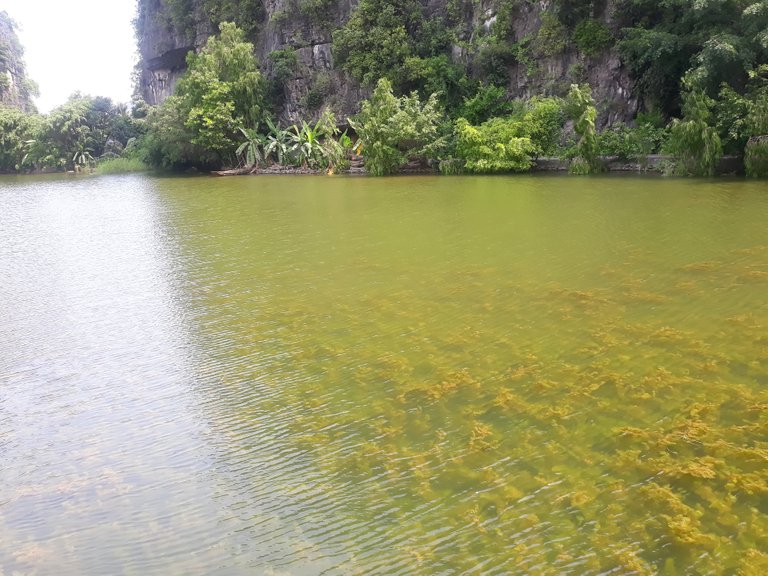 This location inspires me because of the variety of shapes in the limestone stones, the fact that it is not bare, and the presence of trees growing between the rocks. If you carry a camera with a zoom lens, you might get lucky and capture a glimpse of mountain goats scaling steep cliffs to feed. When floating down a little river that winds past rugged mountains and lush forests, the sight is incredibly calm. The boatman claimed the best ripe rice season is late May and early June, and I was unlucky when the rice fields were all harvested. Late February and early March are the best months to see the gorgeous green rice color. But I have no sympathy for nature. There is so much beauty here that it is impossible to express in words.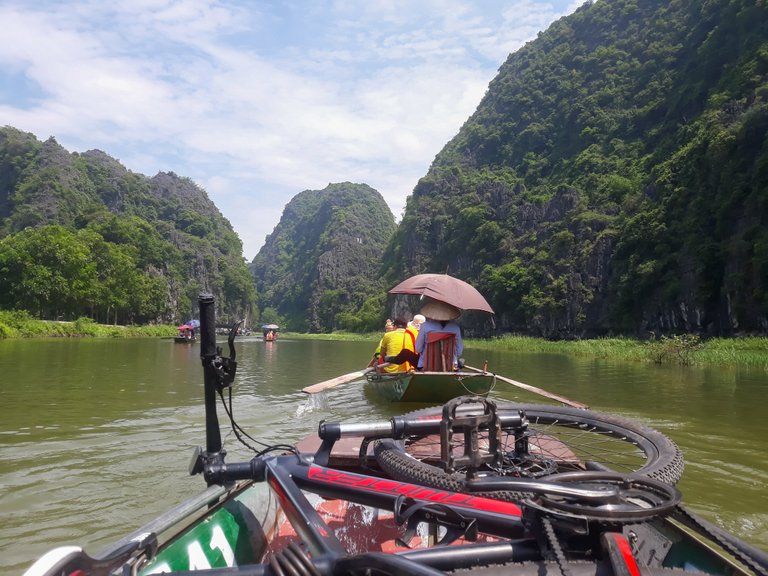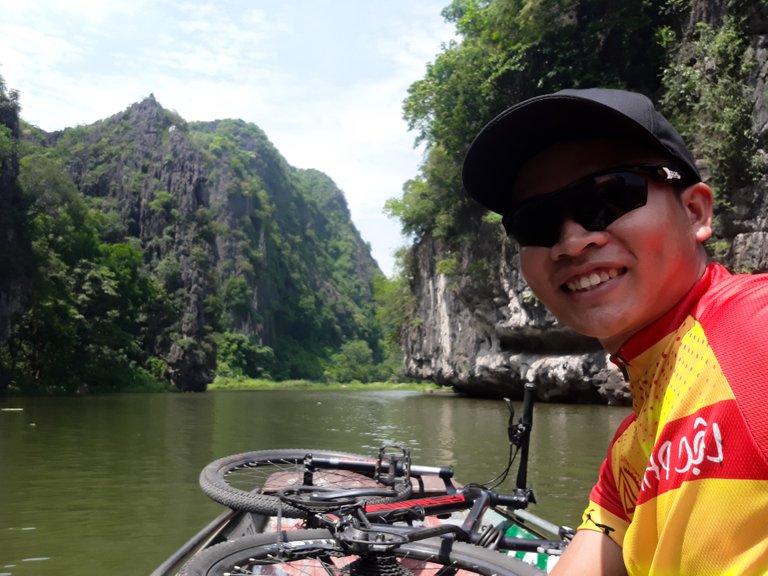 Simply take in the scenery and converse with him. There are almost 1000 of these boats at Tam Coc dock, and each one may only take one passenger per week. If the tourist season is particularly busy, two journeys per boat may be possible. When it's time to follow the serial number, management will phone them 15 minutes ahead of time because they have other personal responsibilities. Depending on whether you want to stop to take pictures and admire the beauty, the distance to explore Tam Coc both going back and forth ranges from 2 to 3 hours. As a result, you should use the restroom before boarding the boat. They can't just row by hand the whole way for long distance rowing, therefore in addition to the ticket you paid,please tip them a little more thanks.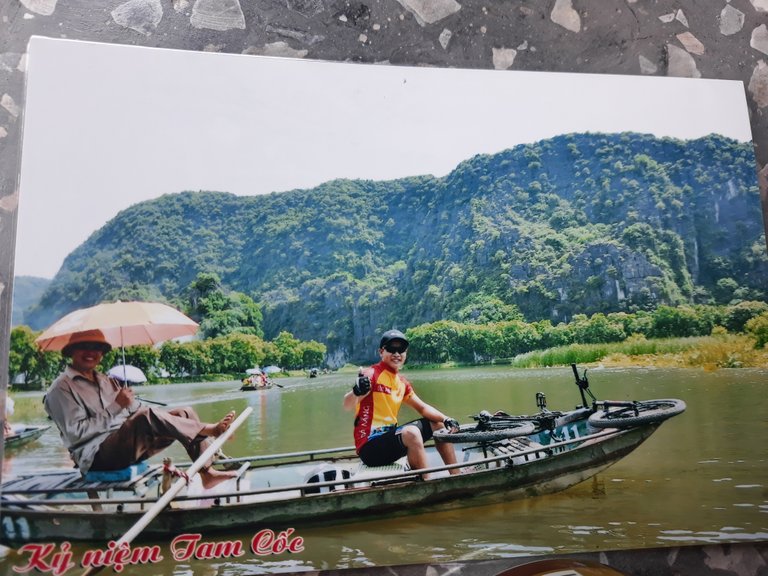 Due to the river crashing through the mountain, Tam Coc has three caves: Ca Cave (127m long, 20m wide mouth), Ca Cave (127m long, 20m wide mouth), and Ca Cave (127m long, 20m wide mouth). Hang Hai is 60 meters long and 1 kilometer long, while Hang Ba is 50 meters long. Their common trait is that the cave's climate is very cool when you're walking through it, and the cave's ceiling contains lovely hanging stalactites in a variety of designs. Due to the river's constant water level, the cave's ceiling is relatively low; yet, passengers can generally row with the ferryman using a paddle. Allow the boatman to steer when going through the cave and staying within to avoid clashing with low-hanging stalactites.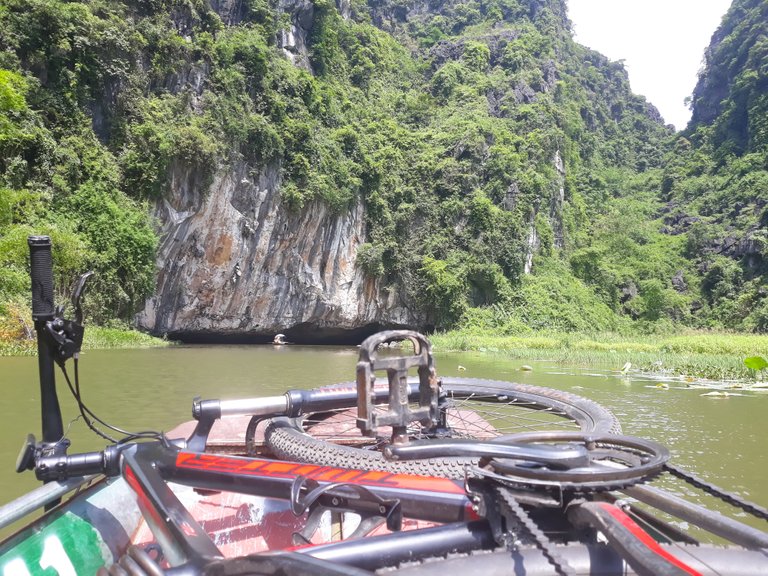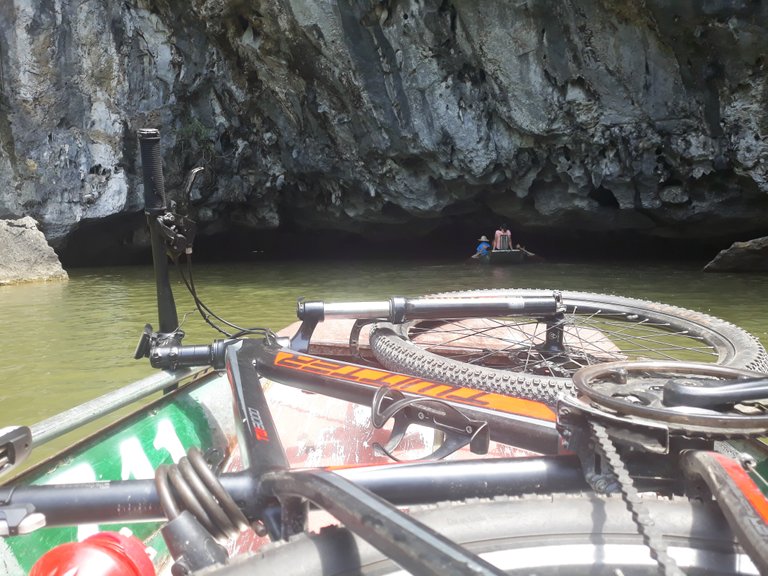 The caves were pitch black, with just the boatman's small lamps providing illumination. Lake dripping from the stalactites into the water can be heard from time to time, echoing the way the cliffs and cave ceiling echo. The sensation of groping in the cave is both fascinating and challenging, and when the light at the cave's exit is far away, we are overjoyed, and fresh magnificent scenes continue to bombard our eyes.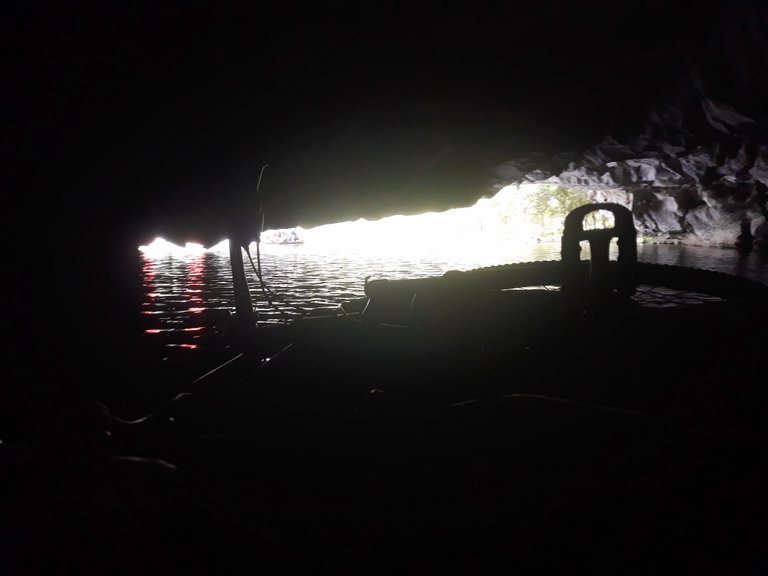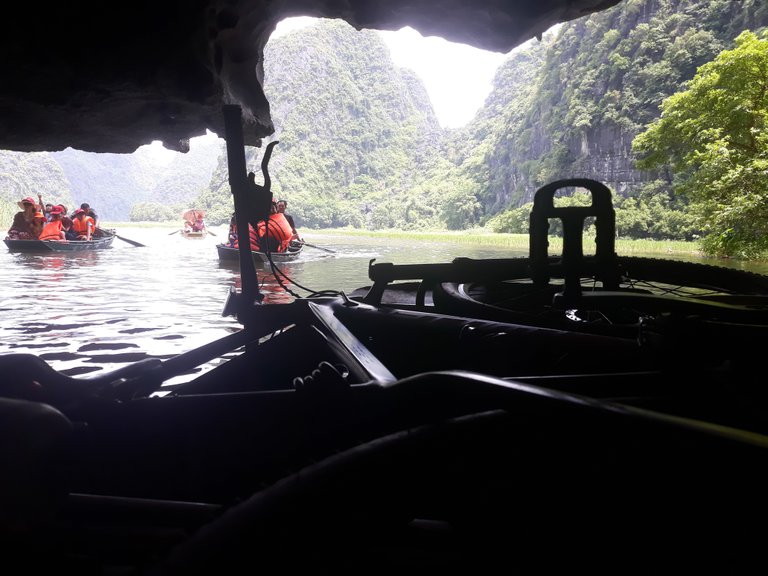 On occasion, there are a few sites along the trip where passengers can step ashore to view the scenery and snap photos, such as Mr. Tiger's temple or a house architecture I don't remember the name of. However, I do not want to go up because there are so many people, so I will continue on. Western visitors like me don't need an umbrella or a full face mask to enjoy the sun; all we need are glasses and a Vietnamese conical hat.
The majority of people heading in the same direction as well as those traveling in the opposite direction were enthralled and startled by our boat. "I have never experienced a case of hauling a bicycle off the boat since working here," my ferryman explained. That makes me pleased.It's a good match for my personality, and the travelers agree.
I observed a landing spot for tourists to take pictures and rest at the cliff after about 1h30 minutes of rowing on the river. I recommended that I go up there and terminate the tour because I didn't want to go back to the wharf and instead wanted to start exploring on the beach. I sit and watch the boats follow each other to visit, tipping him a small amount of money as a thank you.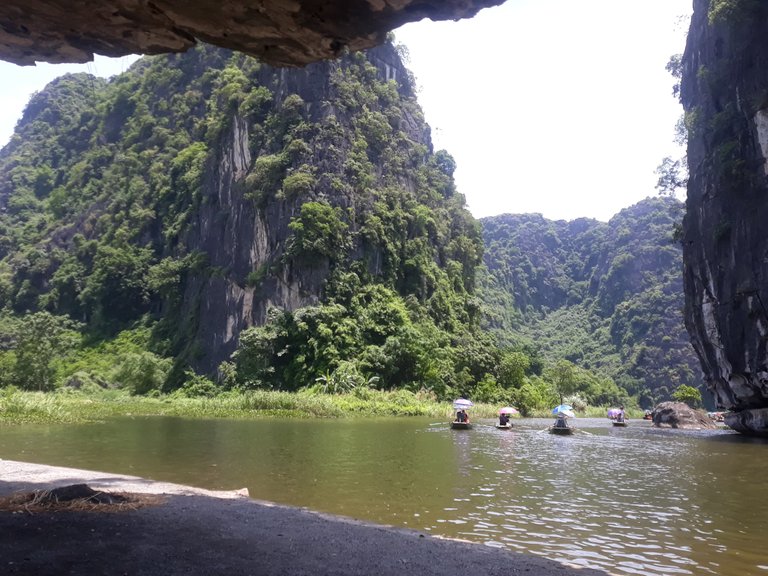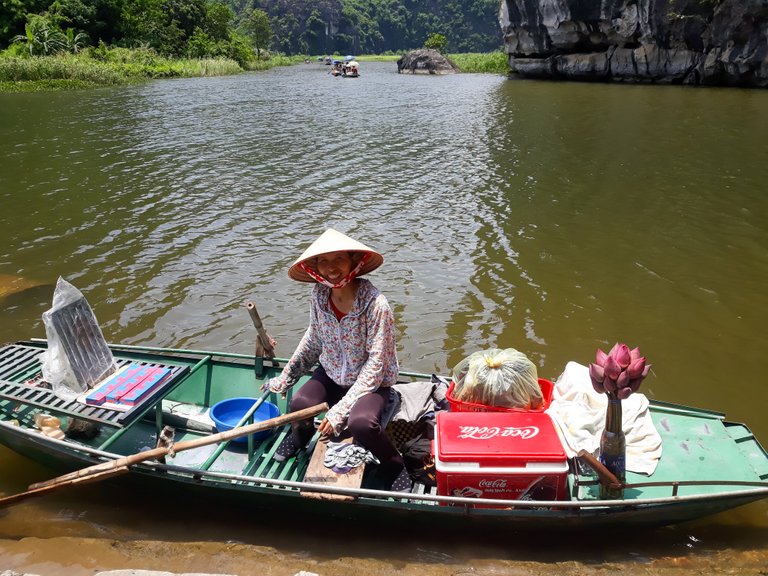 After a time, a woman on a boat approached me and invited me to Ninh Binh to buy some rare candy. To round out my lunch, I'd like to purchase some sweets and beverages. I asked if I might try rowing in the boat with her. She gladly agreed to teach me how to row and assist me with photography.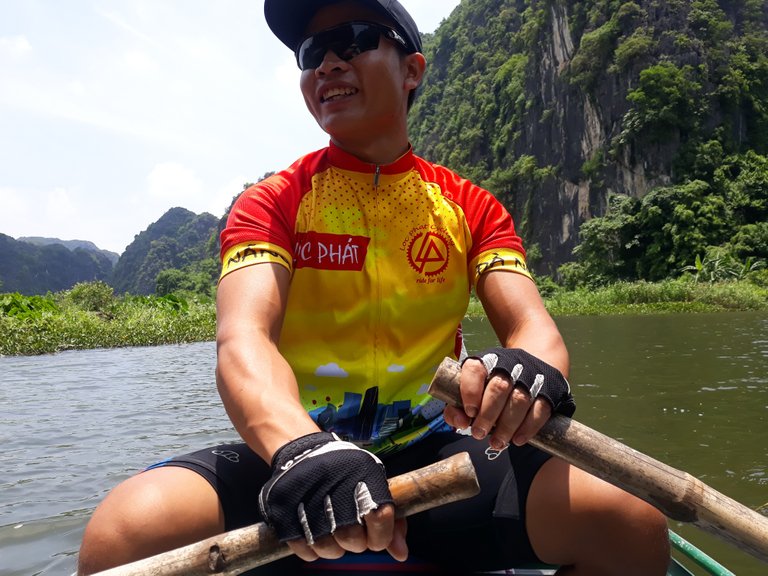 Unlike a kayak, it's extremely difficult to handle. I rowed, but it continued spinning in circles, neither forward nor backward. As a result, they appreciate them for rowing with their feet while maintaining control to avoid obstacles. Goodbye, and then I continued to cycle aimlessly about the room. Going under the ocean is just as beautiful as being on the beach. Each limestone mountain is surrounded by rice fields and lakes, producing a beautiful landscape that draws visitors in. I occasionally come across a few temples or pavilions as I walk through the lovely forests. Bicycles are popular among foreign tourists, although locals are terrified of the sun.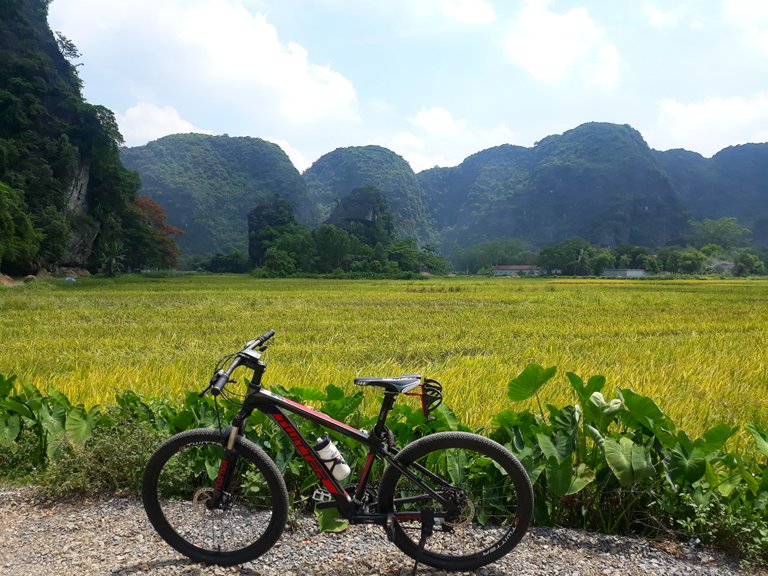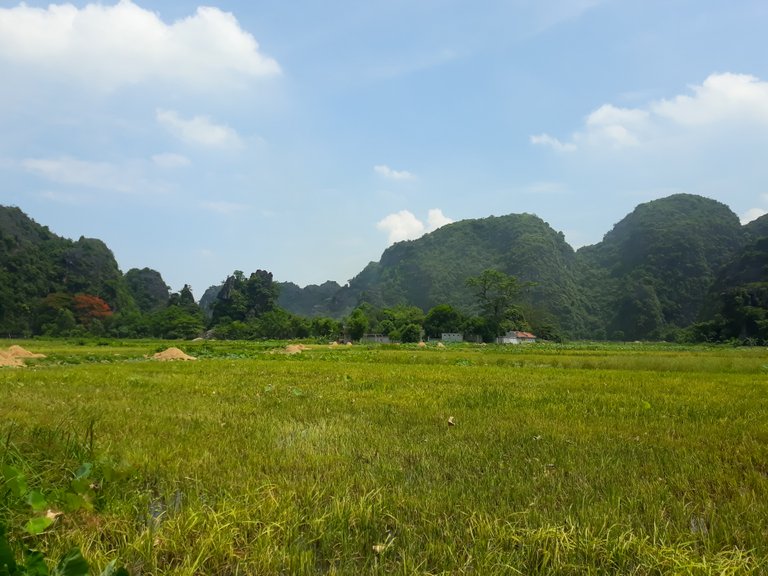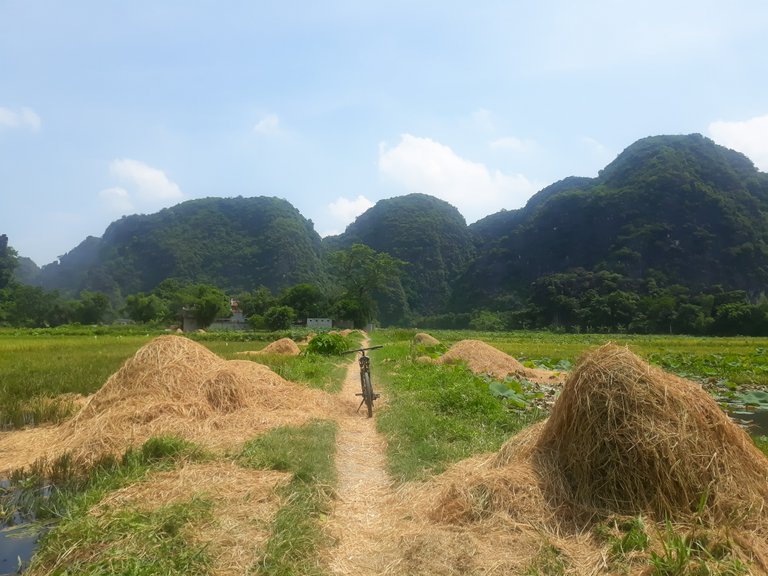 I pity them because only bicycles can truly explore all of the nooks and crannies found on gravel roads. When traveling by automobile or motorcycle, the rows of shrubs and grass along the roadside are easy to miss. I couldn't visit all of the caverns or other buildings due to time constraints, so at approximately 2 p.m.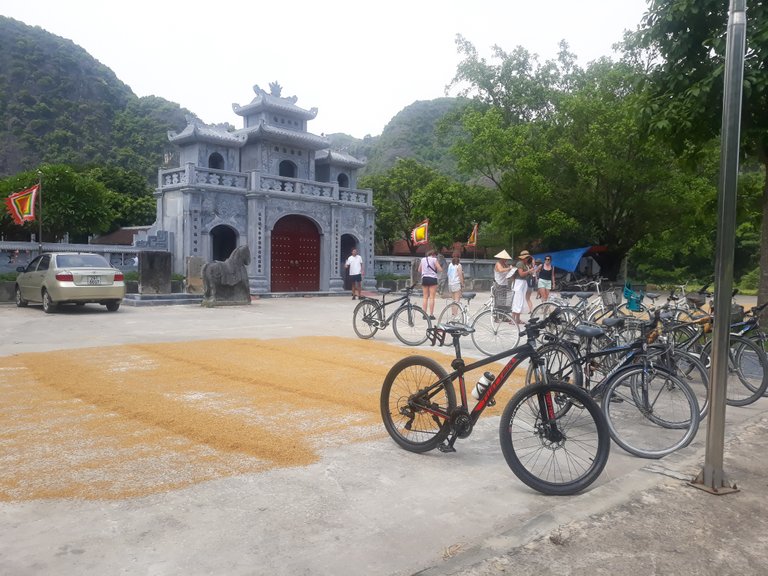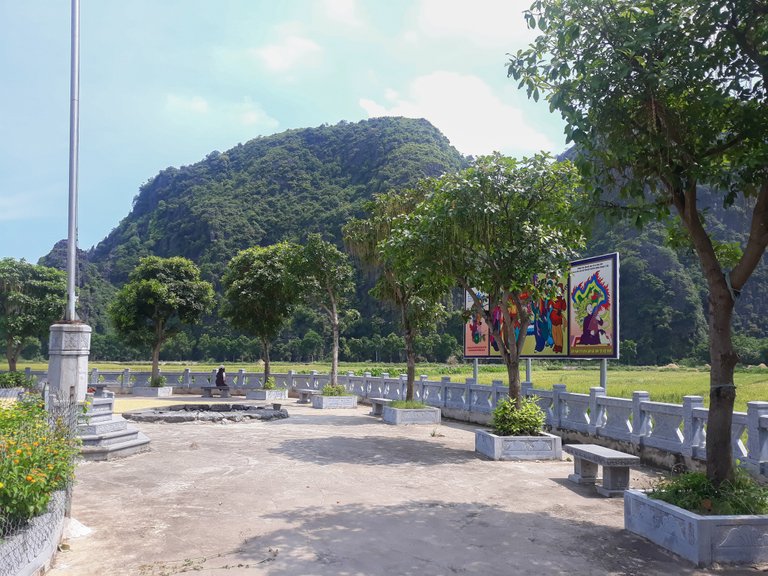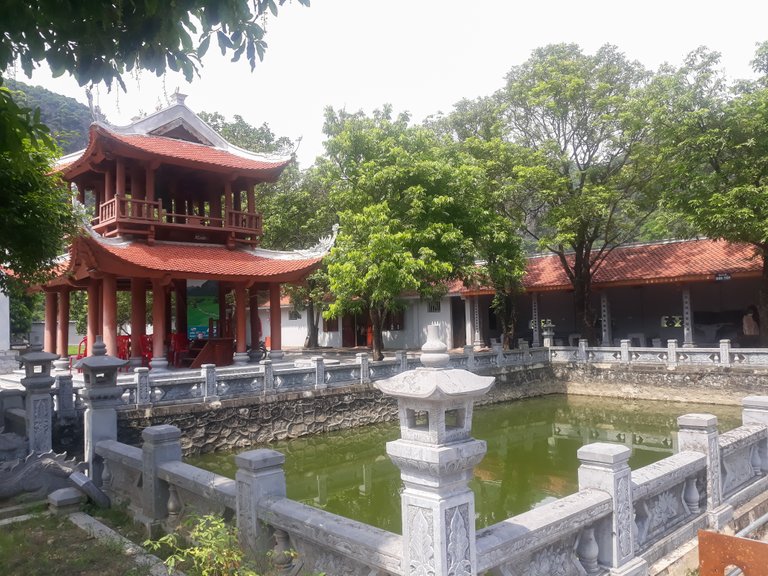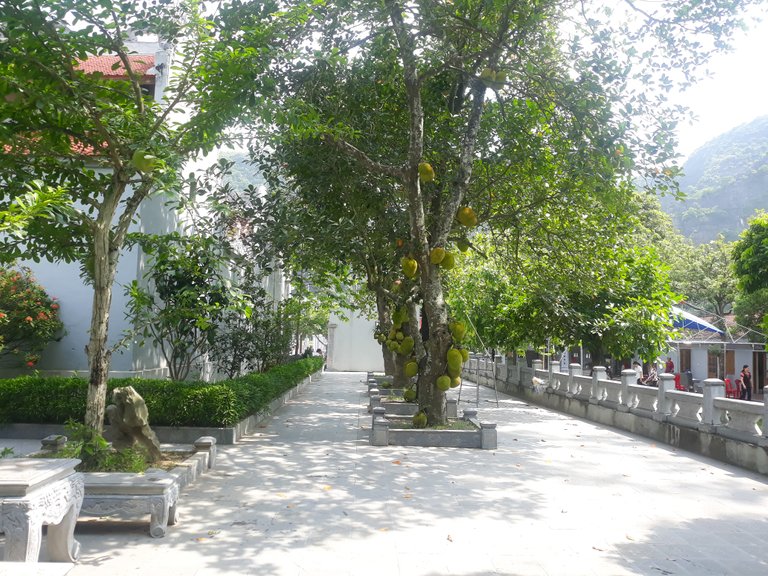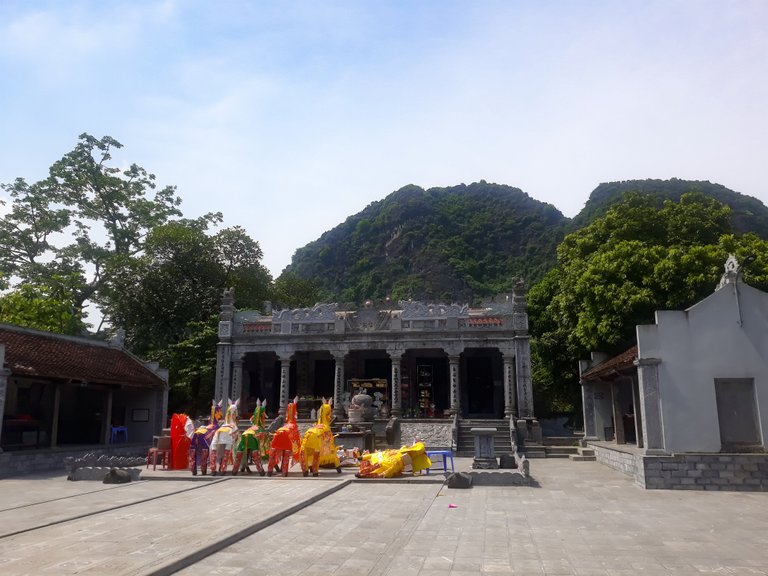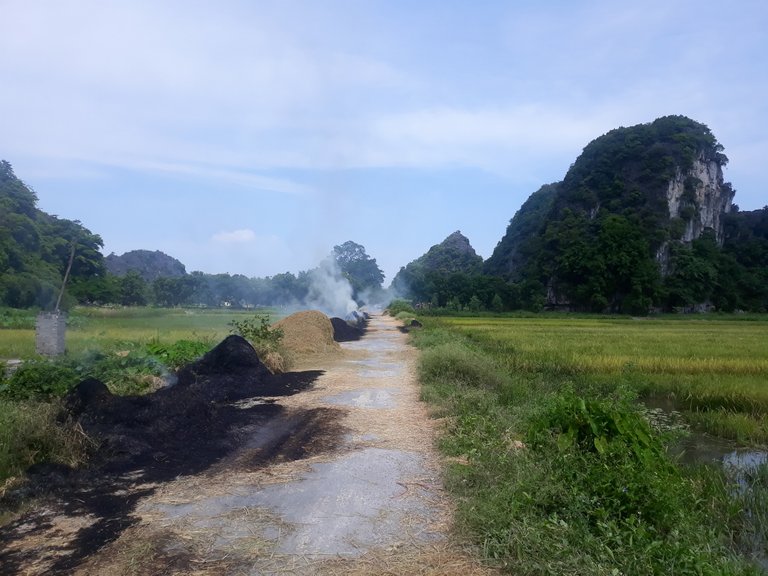 I proceeded to Mua Cave, which is more than 5 kilometers distant, to appreciate the scenery from above. It's a limestone mountain with a stunning view that I've seen on tourism sites, with 500 steep steps leading to a panoramic vista of the Ngo Dong River, overlapping mountains, and lush rice fields.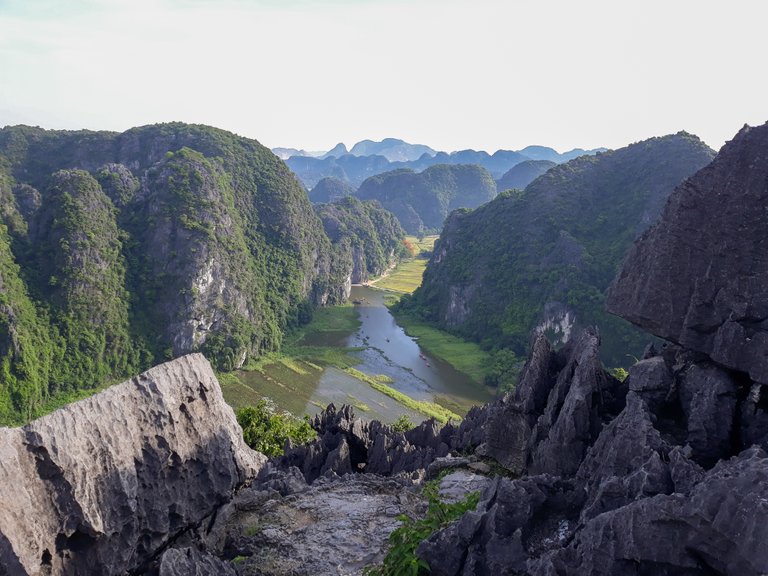 Thanks for spending time on my article. In the next installment, we'll take a look at Mua Cave in part 2. Wish you a wonderful weekend ahead and See you in my next post.
---
---