ENG-/Happy 19 May Commemoration of Atatürk, Youth and Sports Day🥳////19 Mayıs Atatürk'ü Anma, Gençlik ve Spor Bayramımız Kutlu olsun 🥳
ENG
Hello friends. 🤗🤗
Today is a day that is a feast for us Turkish youth. A day that Atatürk gave us as a gift.
Today is May 19, Commemoration of Atatürk, Youth and Sports Day. I am so happy today that I can't tell you, you have to experience this joy. 😍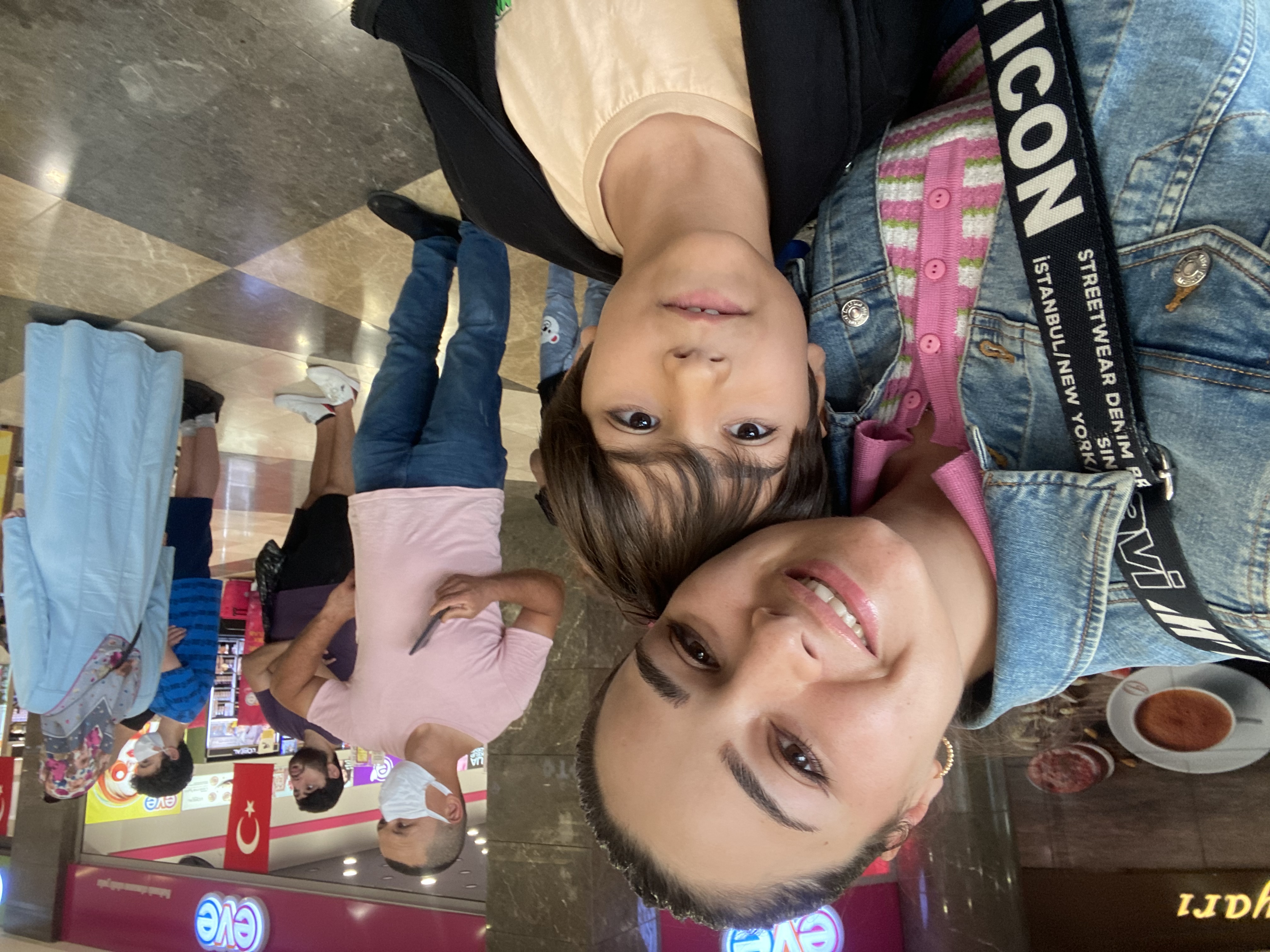 As soon as I woke up in the morning, I went to Antalya Republic Square.
There was a feast on the streets of Antalya republic square today .
A youth festival is being held here for May 19 . Youth Feast , which will last from 19 May to 21 May , will be celebrated in the evenings accompanied by certain artists .
Dear friends, this is Antalya republic square. Most concerts are held here. There were many wreaths in front of the Atatürk monument in this square today. I immediately took a photo in front of my father's statue. 😍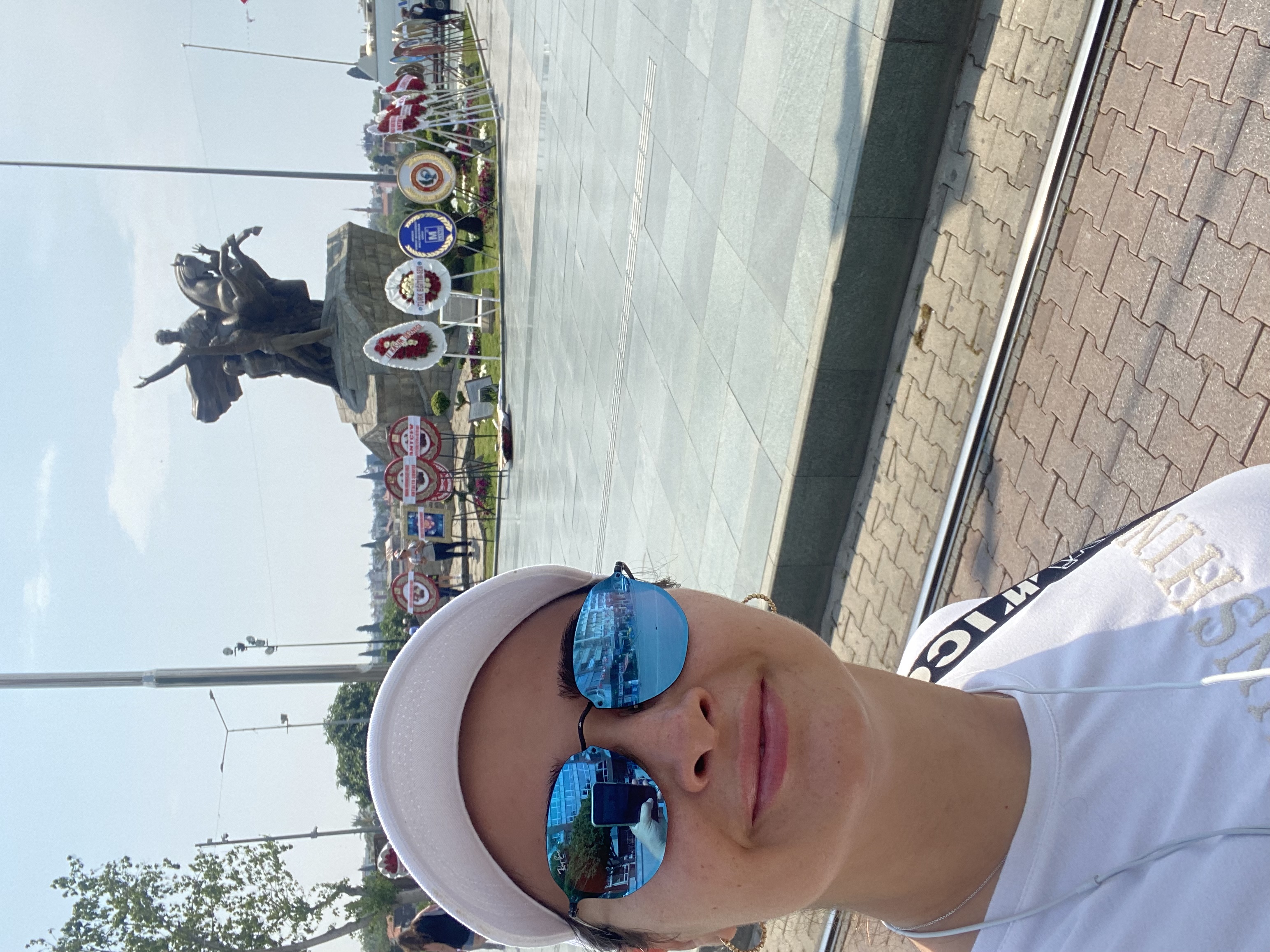 Dear friends, what Mustafa Kemal Atatürk did for us and our country is innumerable. Thank you very much for the sacrifices you have made for us and the holidays you have given us. Chief Commander Mustafa Kemal Atatürk Good luck to you.
I'm leaving a link below for friends who don't know the day of may 19th. You can get information from this link.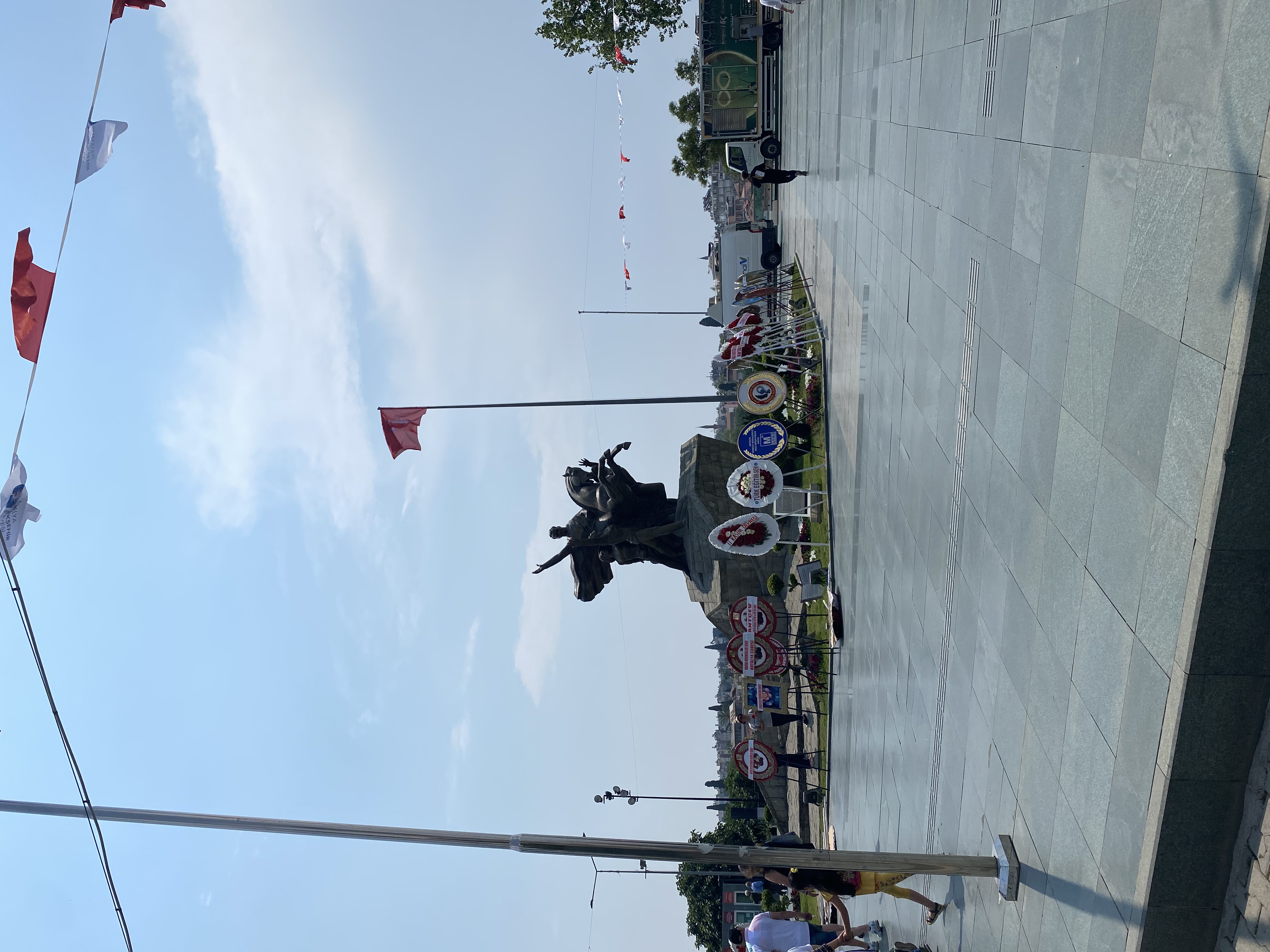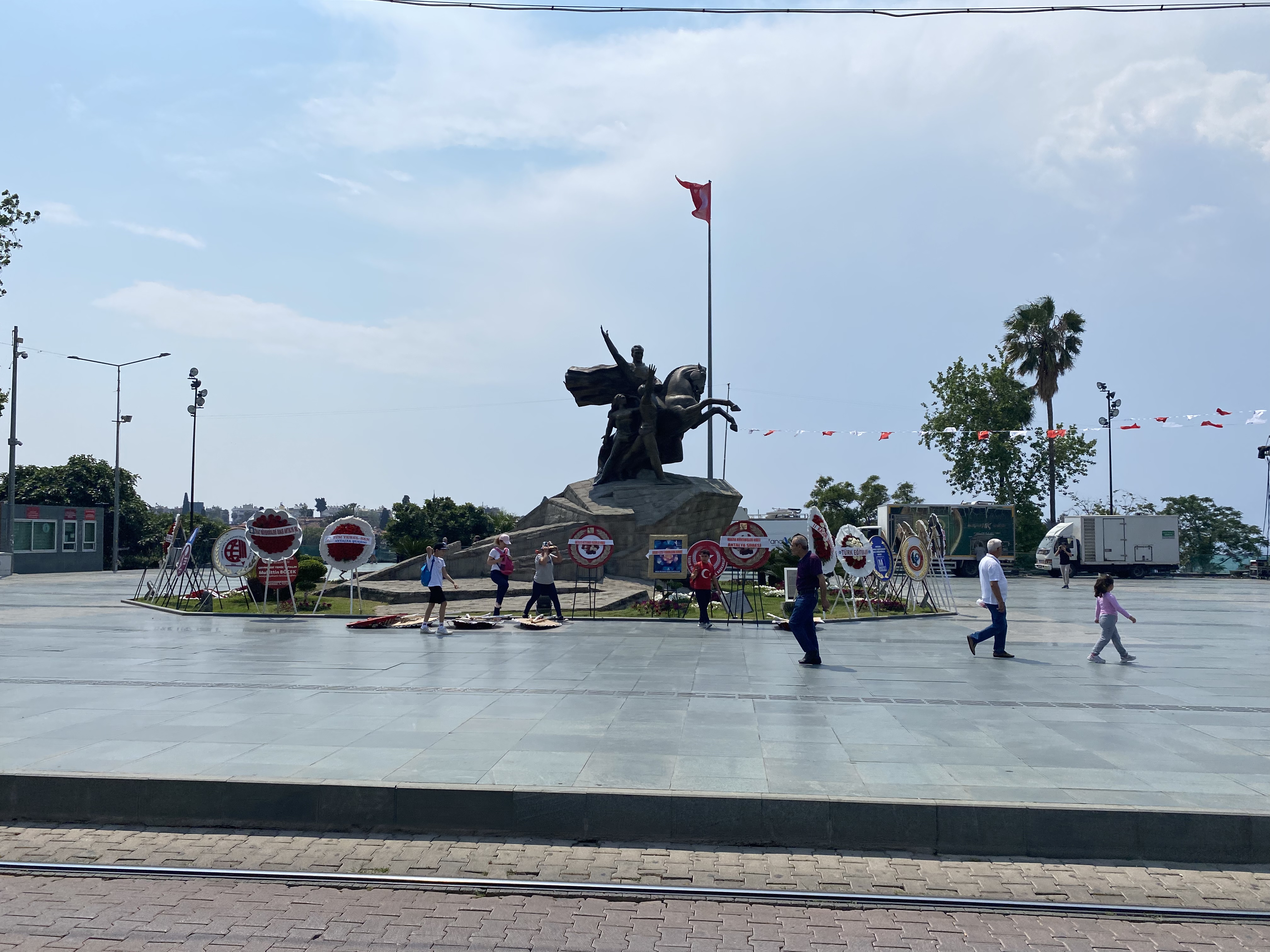 After walking around the republic square and taking pictures in front of the statue of the most perfect gentleman in the world, I went home and took my son to the Özdilek shopping mall.
Holidays are very nice in Özdilek shopping mall, dear friends. For me, Özdilek Shopping Center is indispensable on such special days. All holidays are celebrated with enthusiasm at Özdilek shopping mall. Today, I came to Özdilek Mall because I wanted to celebrate our youth and sports day with enthusiasm, both myself and my son. Özdilek has always been the best in such events. Every holiday is spent with enthusiasm in this mall.
We enthusiastically sang our songs and national anthems with marching bands. My son played fun games. Indeed, all kinds of events were thought of to celebrate the feast today, game stands were set up, and the marching band was hired.
Yes, dear friends, today was really a holiday for us.
I would like to thank everyone who contributed to these beautiful events and gave us the joy of the holiday. You're welcome. Good and beautiful people are glad they exist..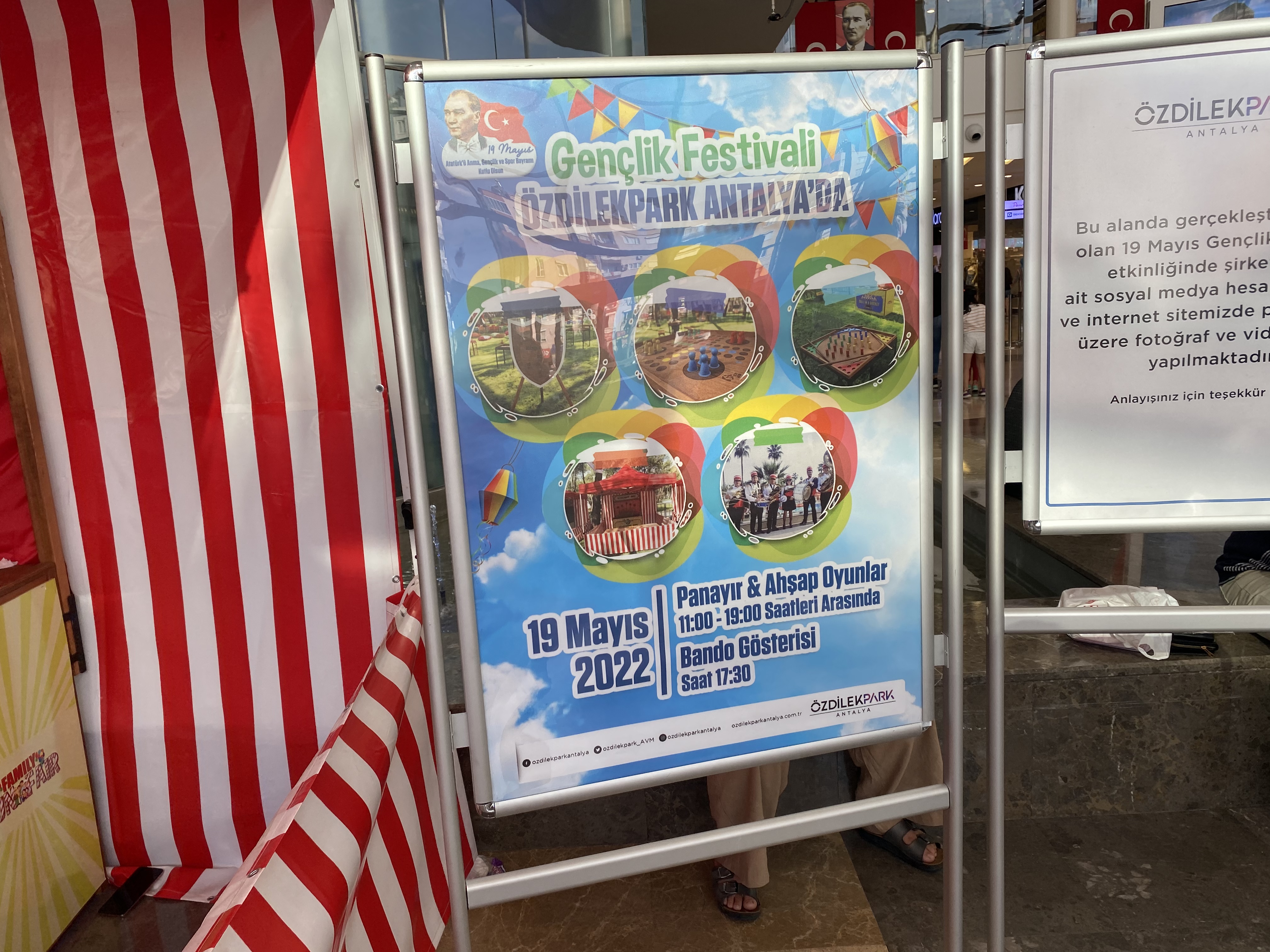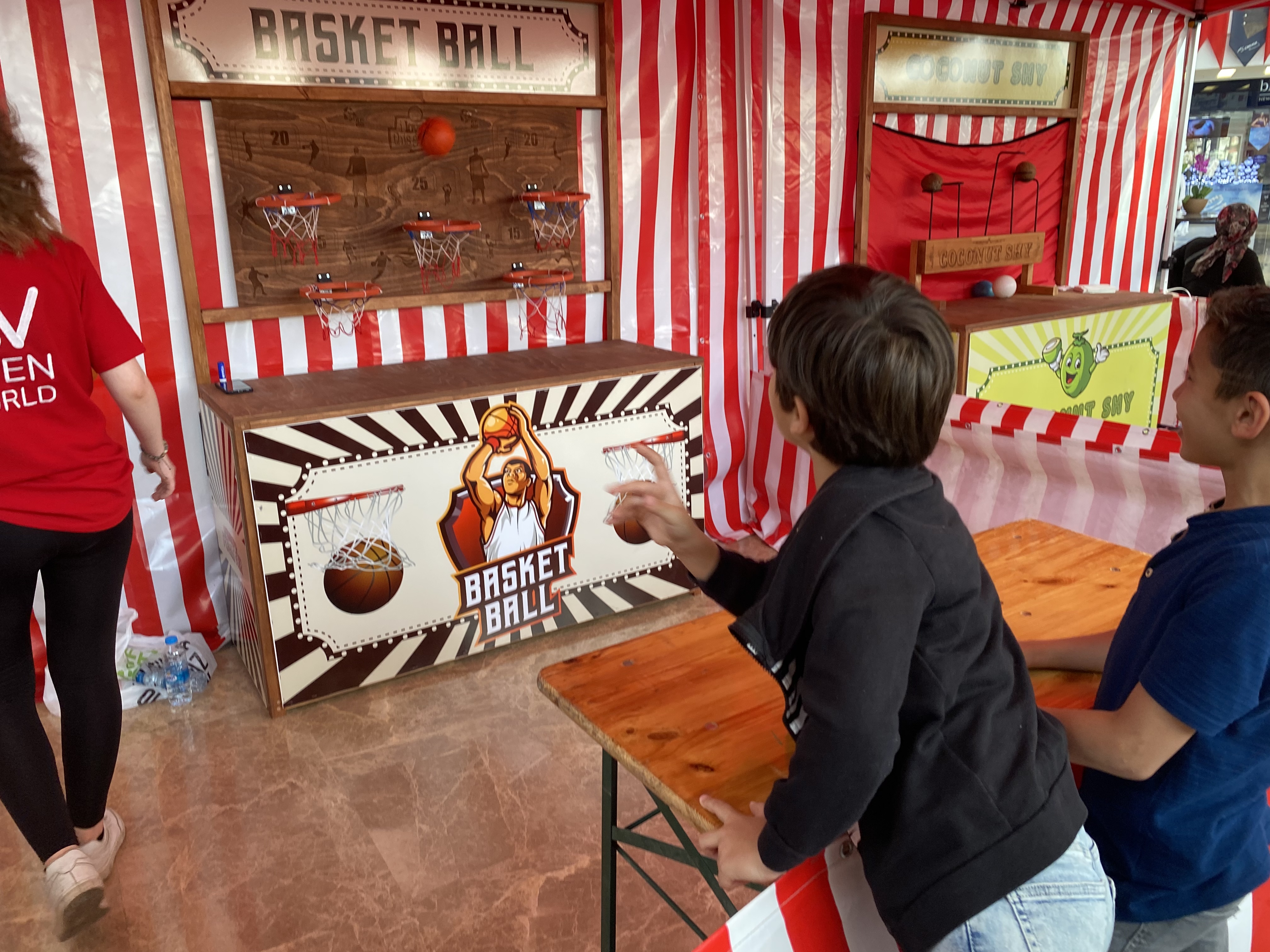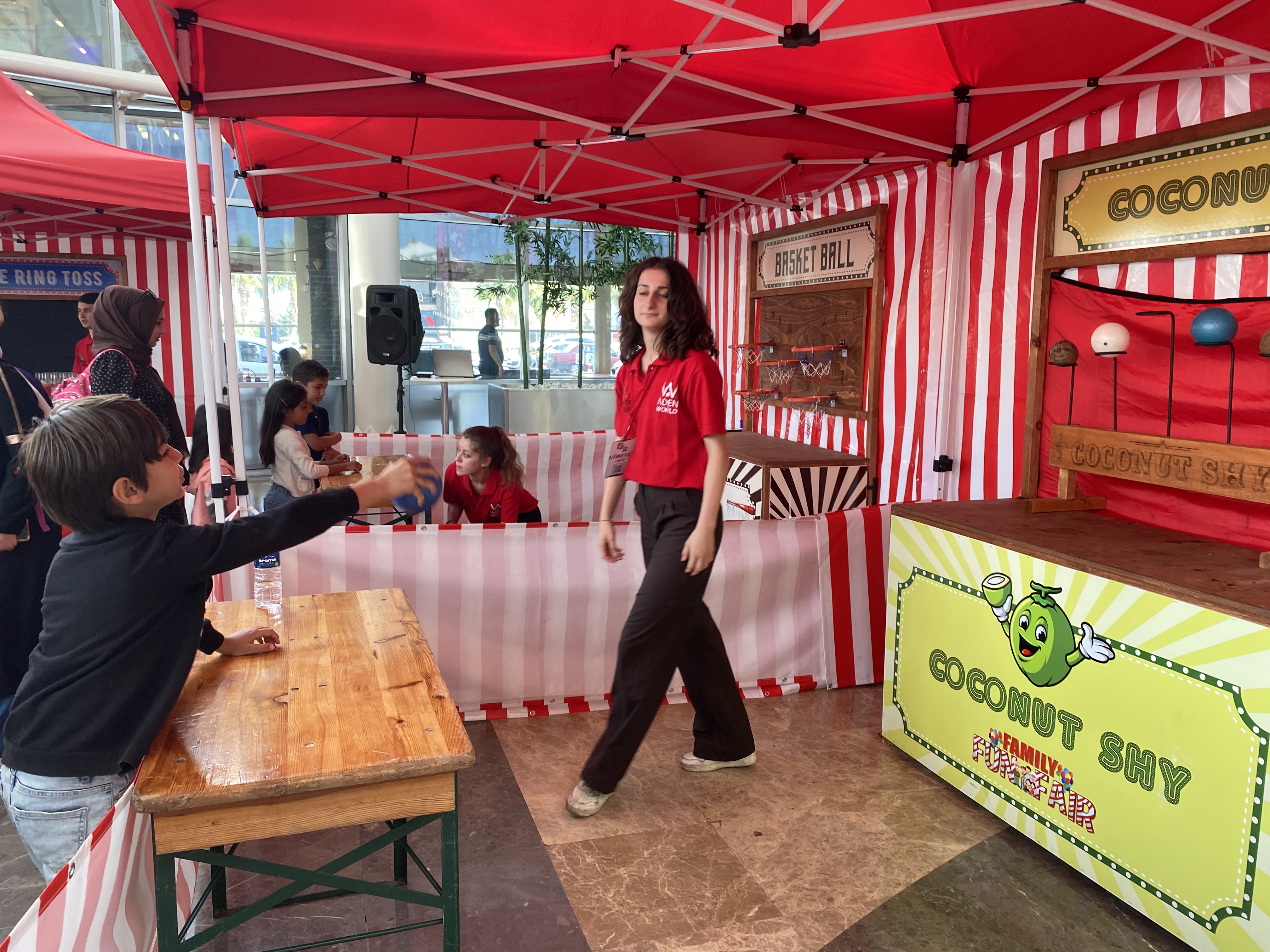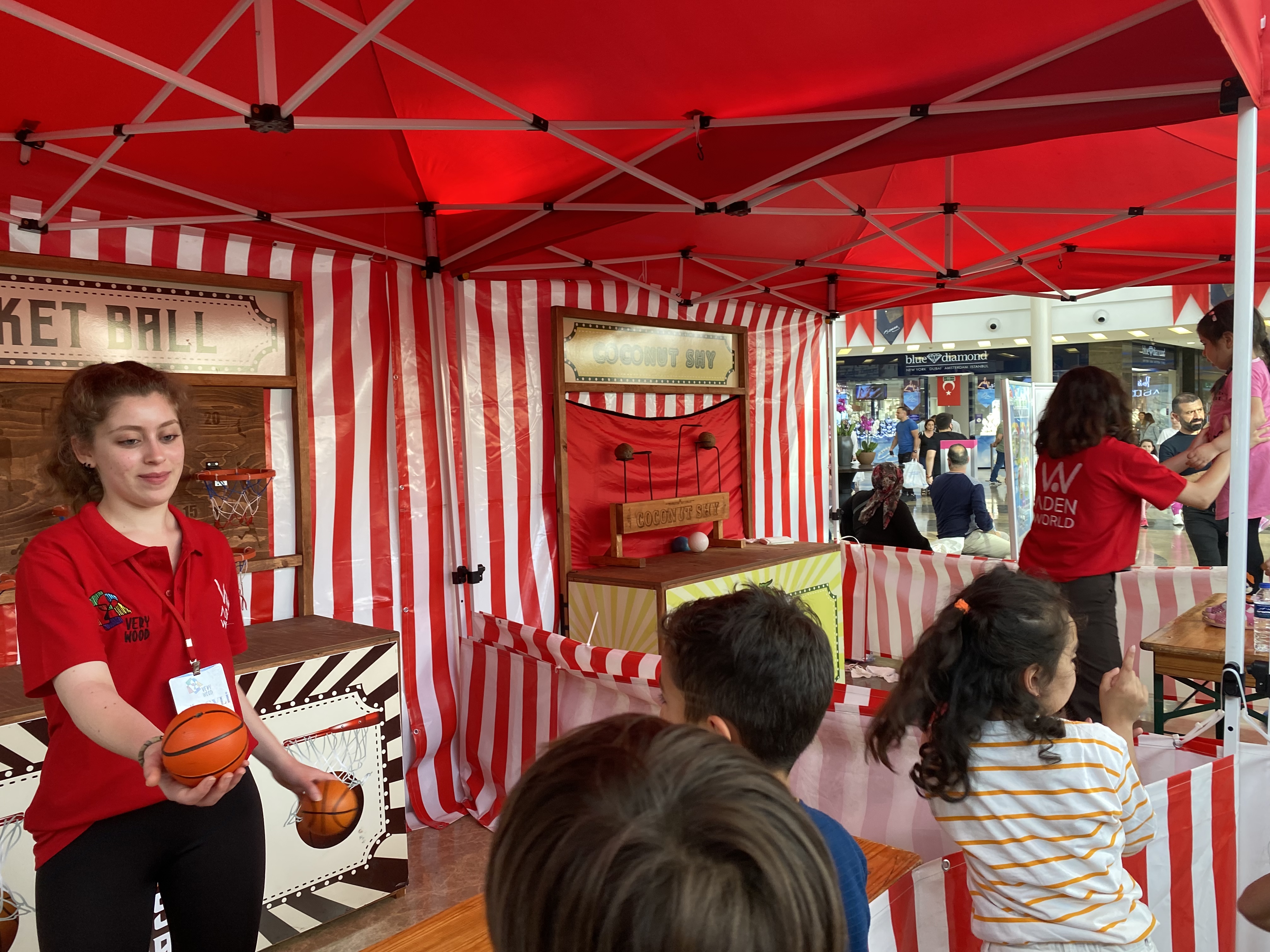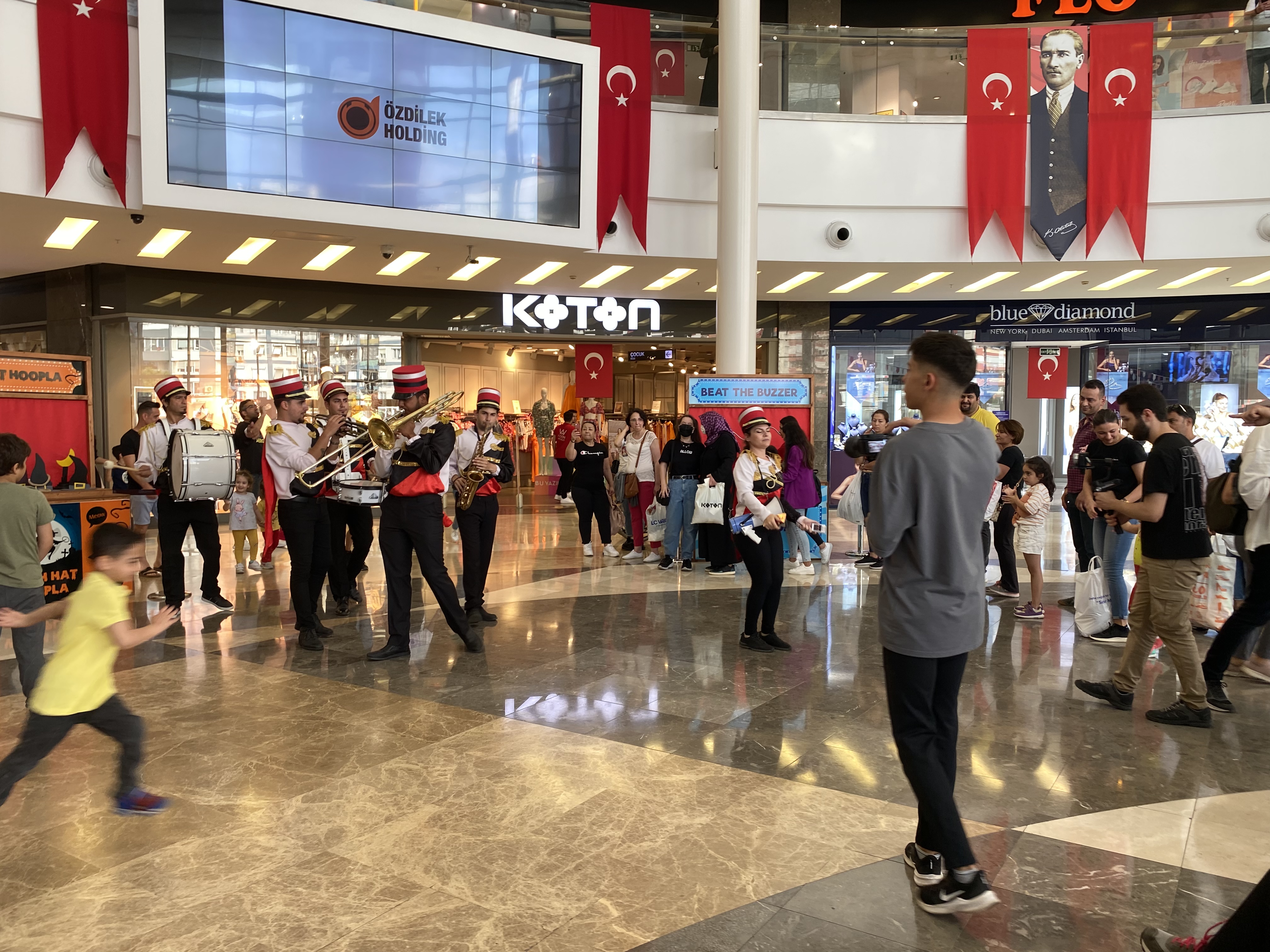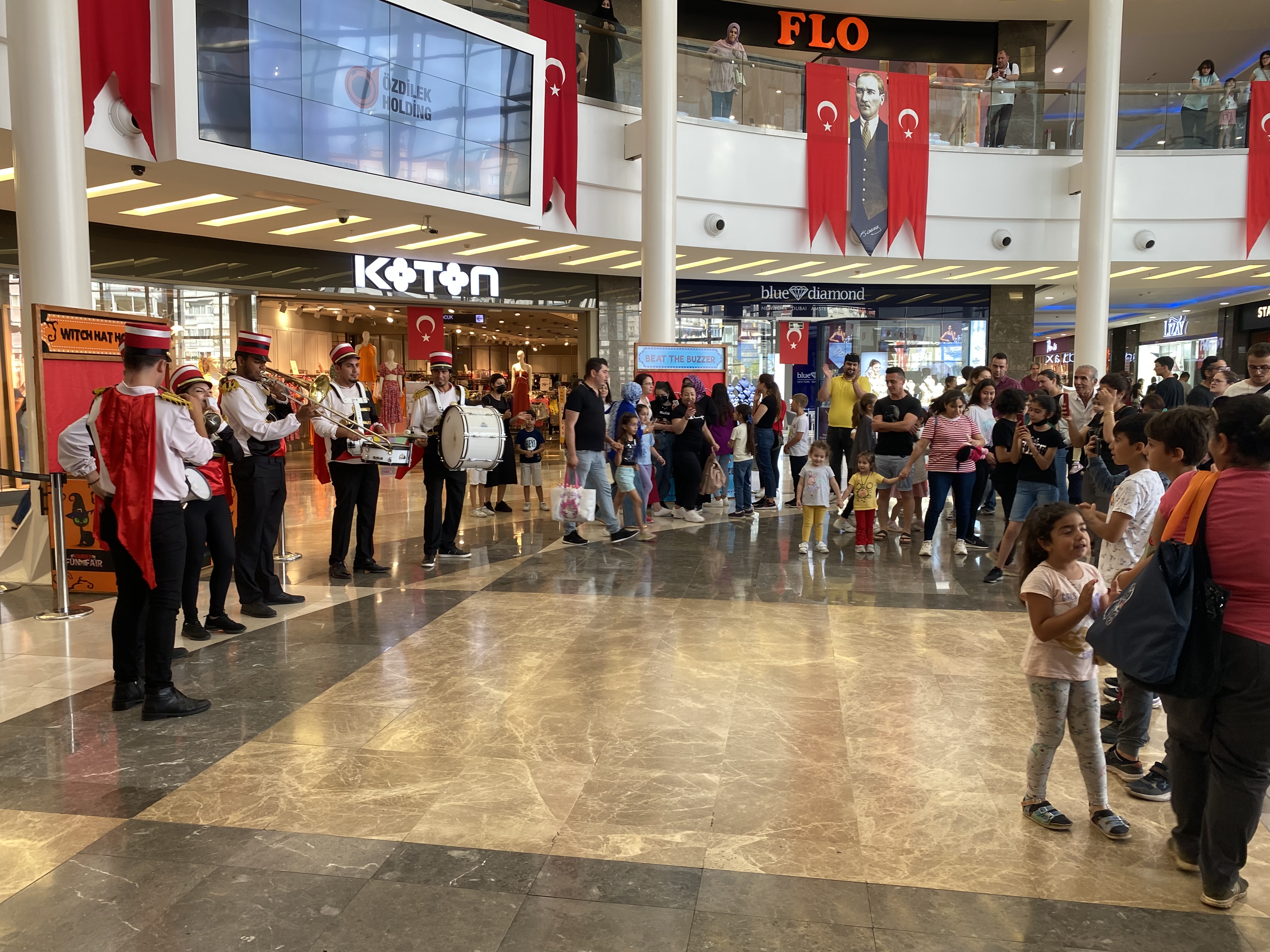 Yes, dear friends, greetings to all of you from a day I had a holiday feast.
Happy and happy holiday to all our nation and my young brothers .🍀🍀
Take very good care of yourself.🌟🌟
Stay with love 🤗🌟
TR
Selam arkadaşlar.🤗🥰
Bügün biz Türk gençleri için bayram olan bir gün. Atatürkün bize hediye ettiği bir gün .
Bu gün 19 Mayıs Atatürkü anma gençlik ve spor bayramı . Bu gün o kadar mutlu oluyorum ki sizlere anlatamam bu sevinci yaşamanız gerek . 😍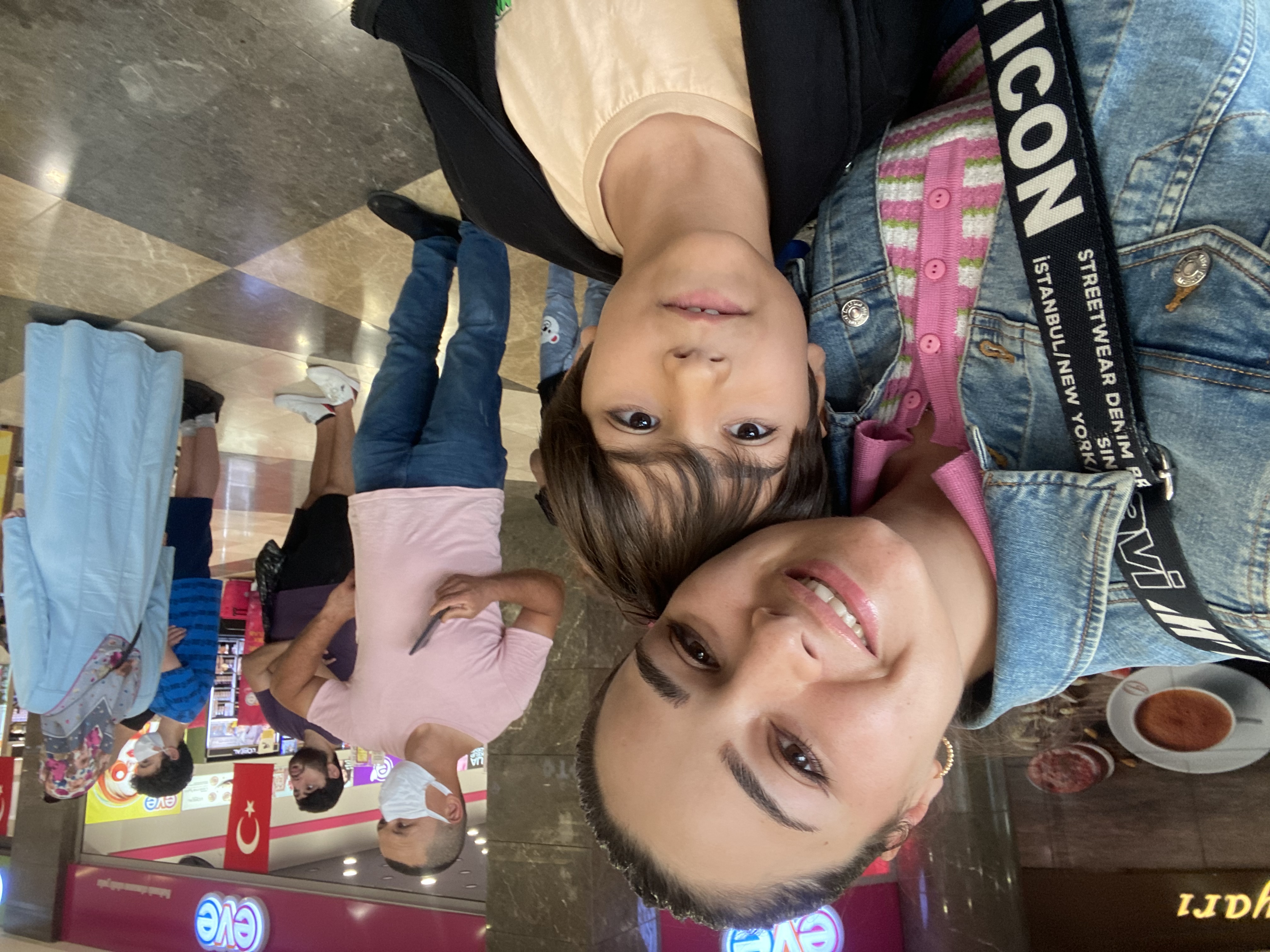 Sabah uyanır uyanmaz Antalya cumhuriyet meydanına gittim .
Antalya cumhuriyet meydanının sokaklarında bu gün şölen vardı 🥳 .
Burada 19 Mayıs için için gençlik şöleni düzenlenmekte .
19 Mayıstan , 21 Mayısa kadar sürcek olan gençlik şöleni akşamlar belirli sanatçılar eşliğinde kutlanıcak .
Sevgili arkadaşlar burası Antalya cumhuriyet meydanı .Çoğu konserler burada olmaktadır . Bugün bu meydanda bulunan Atatürk anıtının önünde bir sürü çelenk vardı . Hemen bende Atamın heykelinin önüne fotoğraf çekindim . 😍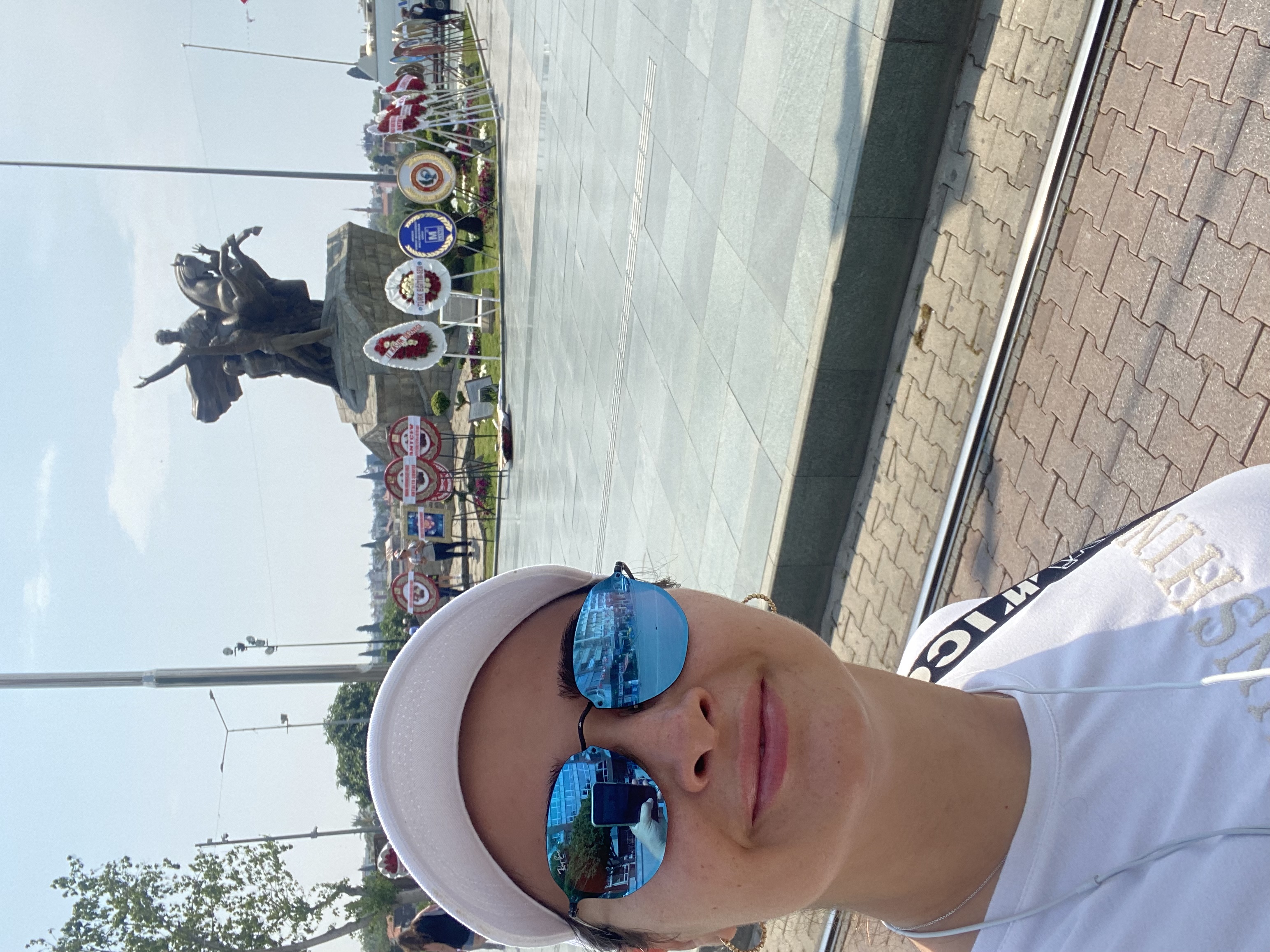 Sevgili arkadaşlar Mustafa Kemal Atatürk'ün bizim ve ülkemiz için yaptıkları saymakla bitmez. Bizim için yaptığın fedakarlıklar ve bizlere sunduğun bayramlar için çok teşekkür ederim.Baş komutan Mustafa Kemal Atatürk İyiki varsın.
19 Mayıs gününü Bilmeyen arkadaşlar için aşağıya link bırakıyorum . Bu link üzerinden bilgi edine bilirsiniz ..
source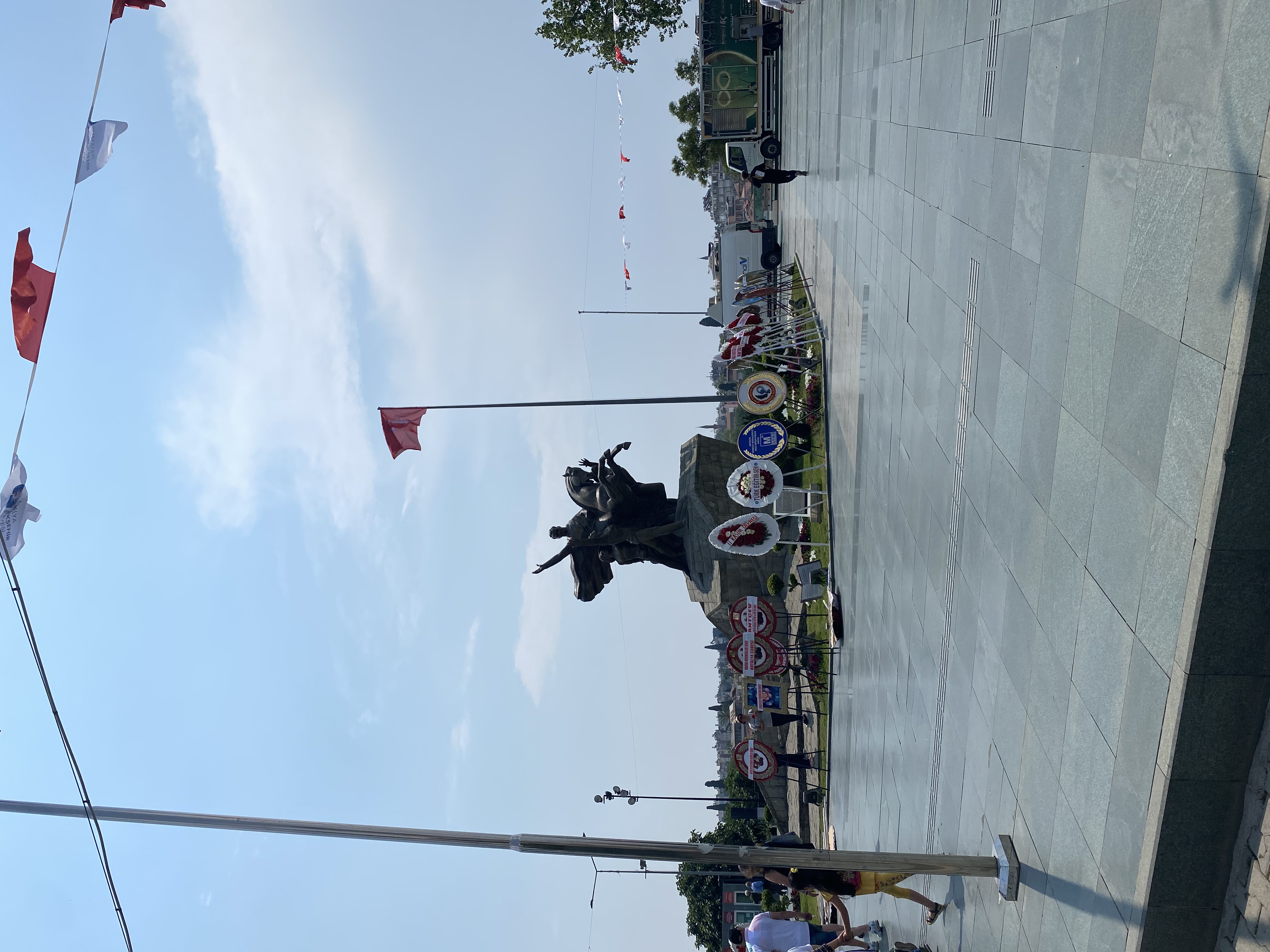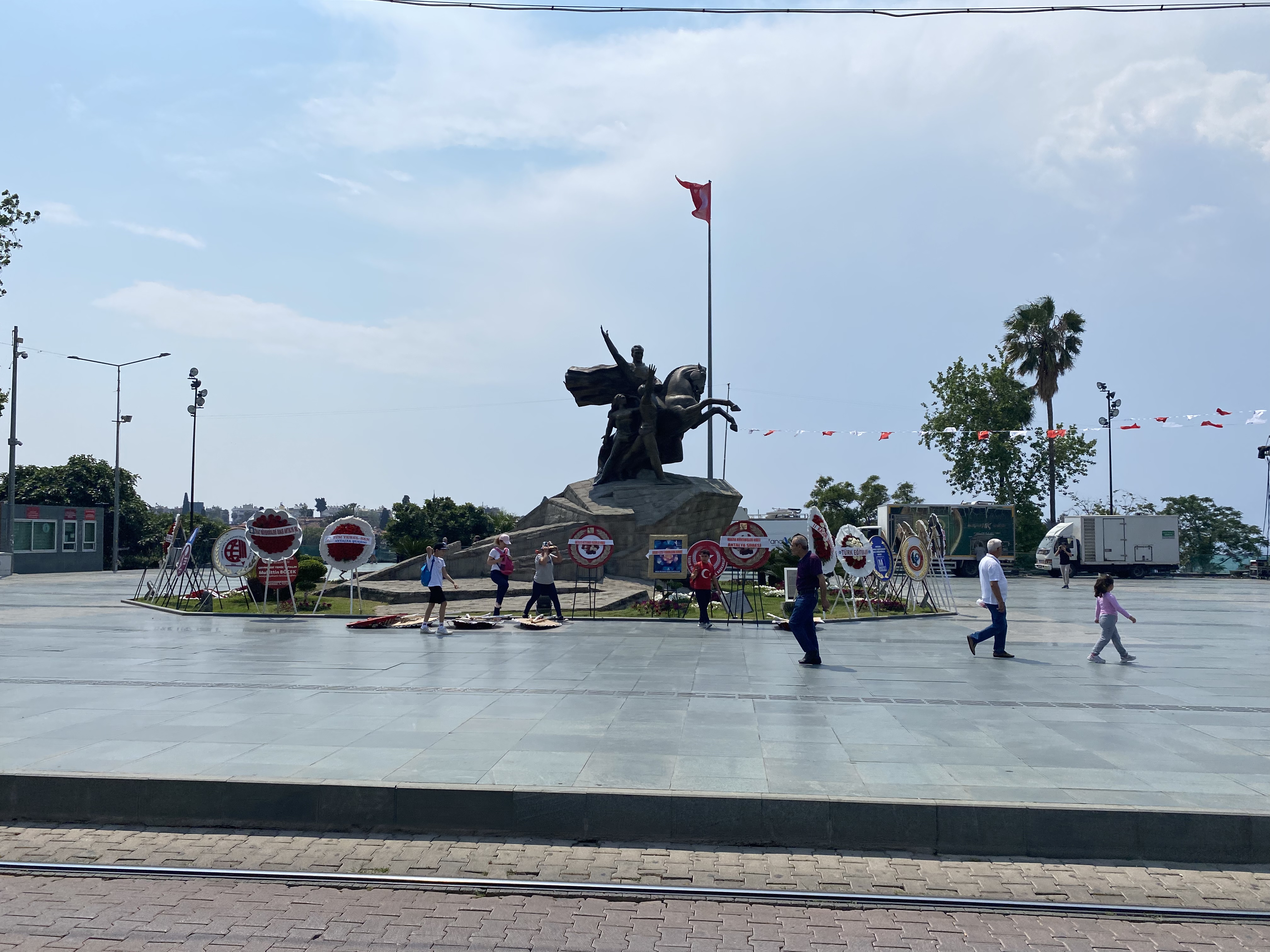 Biraz cumhuriyet meydanında gezdikten dünyanın en mükemmel beyefendisinin heykelinin önünde fotoğraf çekindikten sonra eve gidip oğlumu alıp Özdilek alışveriş merkezine gittim .
Özdilek alışveriş merkezinde bayramlar çok güzel olur sevgili arkadaşlar .Benim için böyle özel günlerde Özdilek Avm vazgeçilmezdir. Özdilek alışveriş merkezinde tüm bayramlar coşkuyla kutlanır .Bu gün hem kendimin hemde oğlumla birlikte gençlik ve spor bayramımızı coşkuyla kutlayalım istediğim için Özdilek Avm ye geldim. Özdilek her zaman böyle etkinliklerde en iyisi olmuştur. Bu Avm de her bayram coşkuyla geçer .
Bizde Coşkuyla bando takımlarıyla şarkılar ve milli marşlarımızı söyledik .Oğlum birbirinden eylenceli oyunlar oynadı . Gerçekten bugün bayram yaşanması için her türlü etkinlik düşünülmüş , Oyun stantları kurulmuş , bando takımı tutulmuştu.
Evet sevgili arkadaşlar bugün bizim için gerçektende bayram olmuştu .
Bu güzel etkinliklerde emegi geçen bize bayram coşkusunu sunan emek veren herkese çok teşekkür ederim. İyiki varsınız .
İyi ve güzel insanlar iyiki varlar..🥰🥰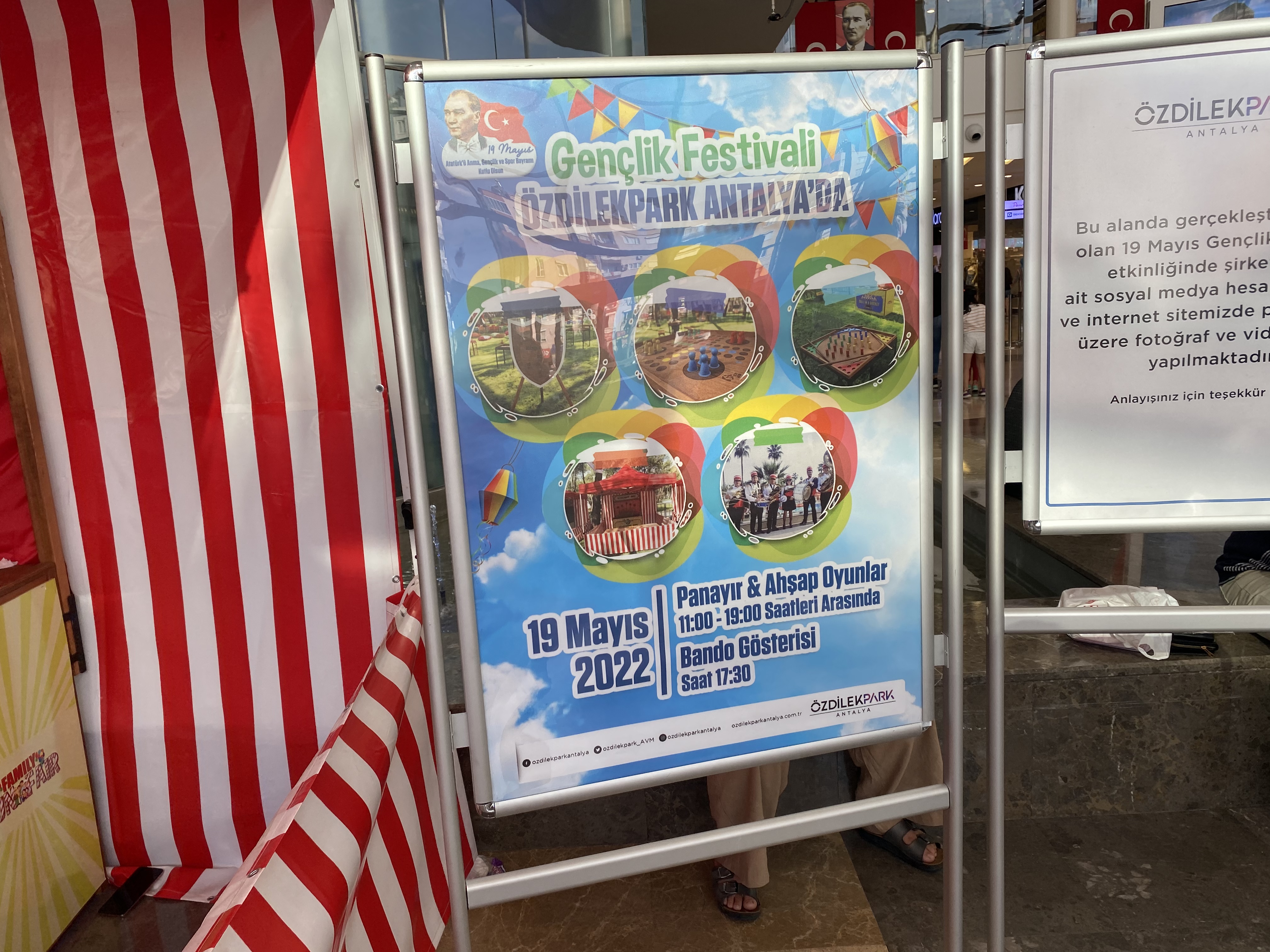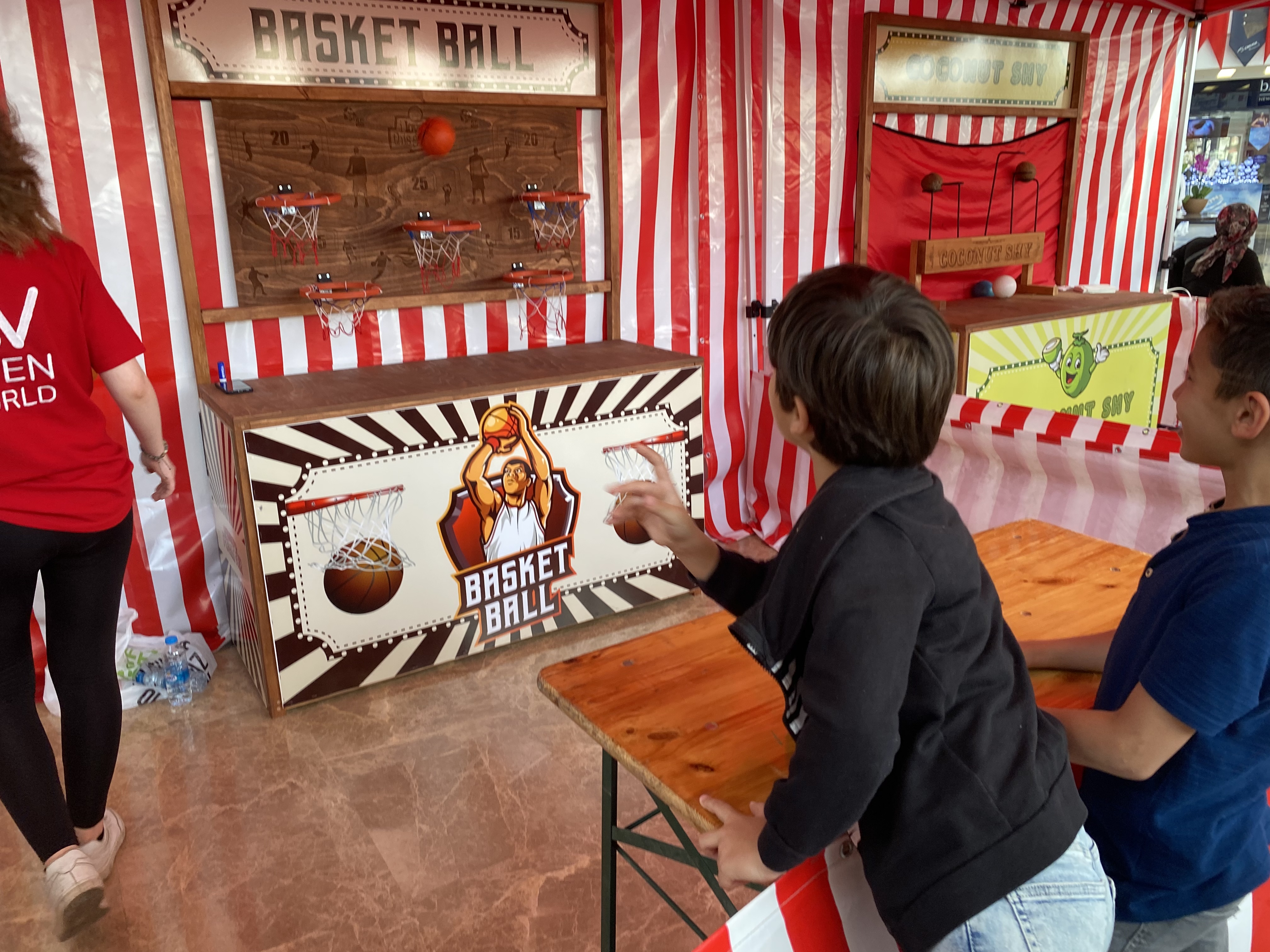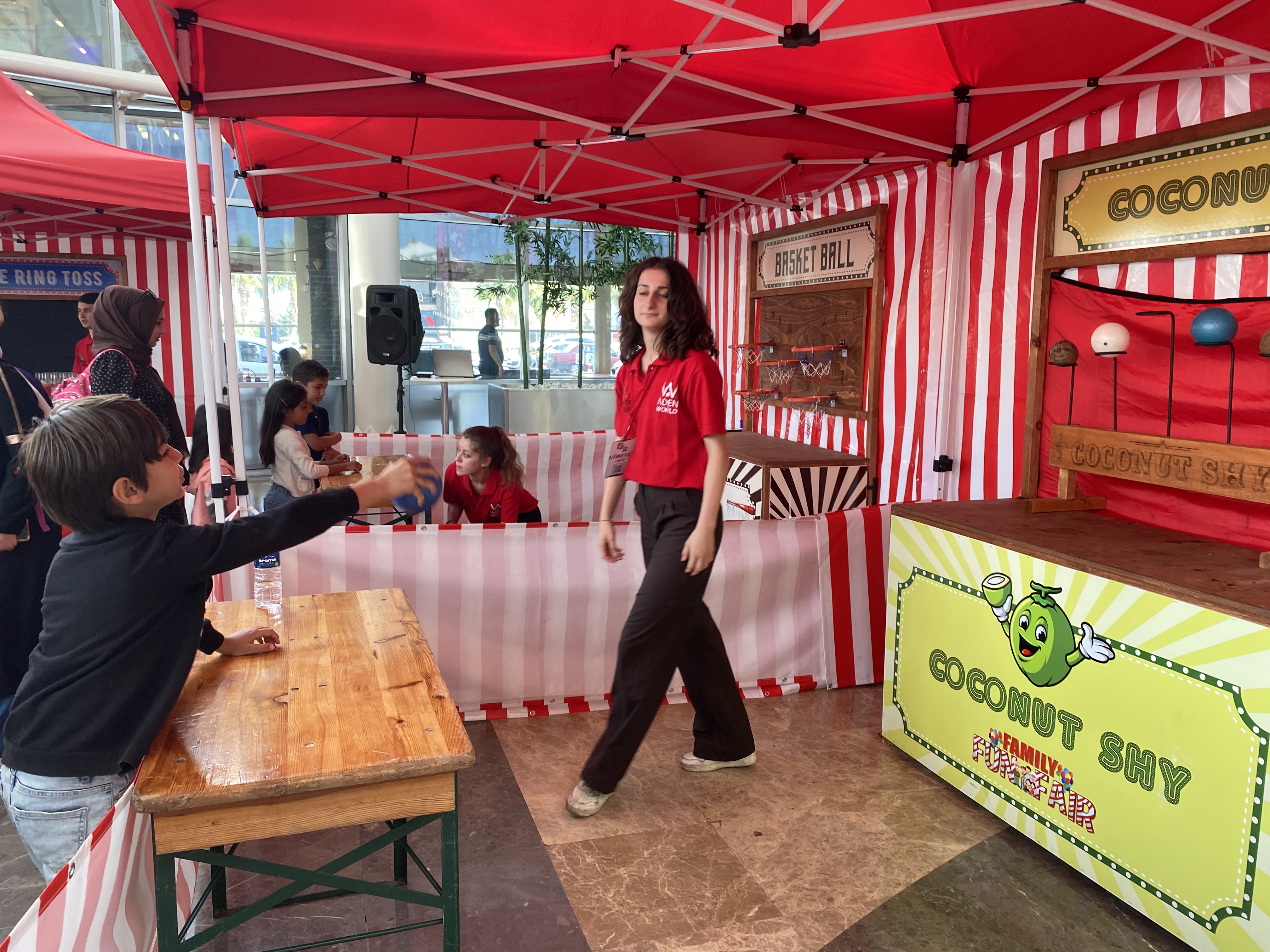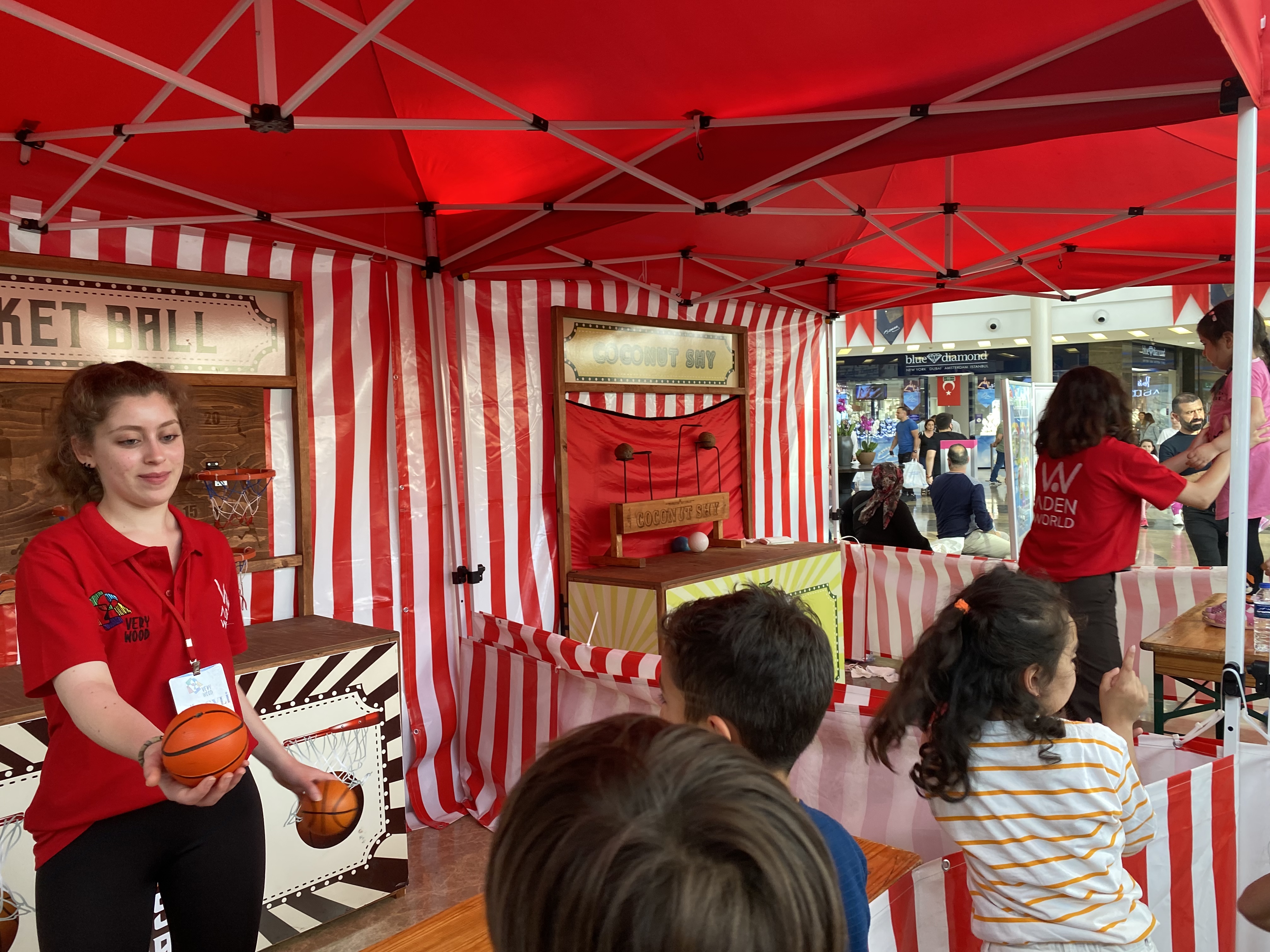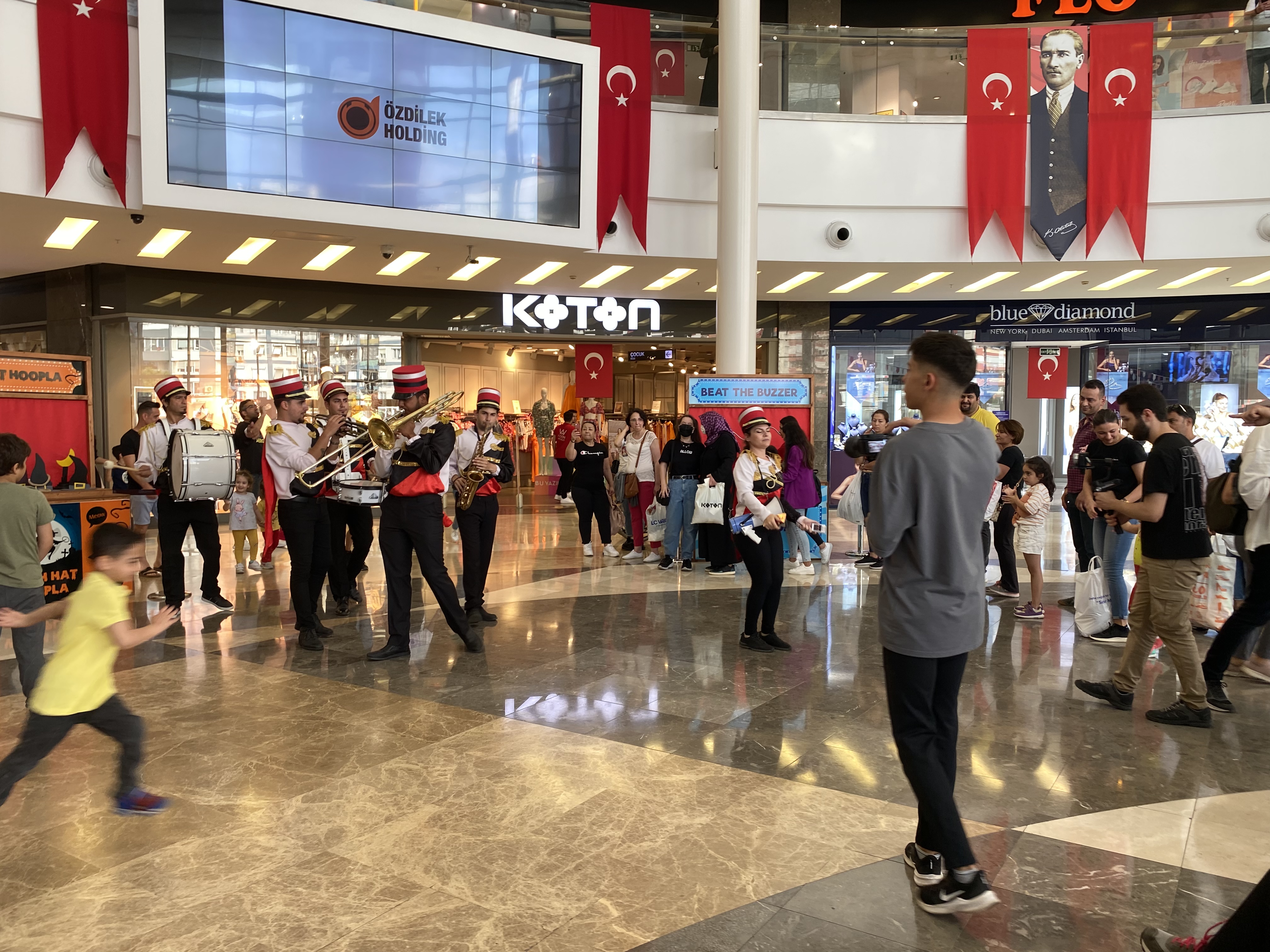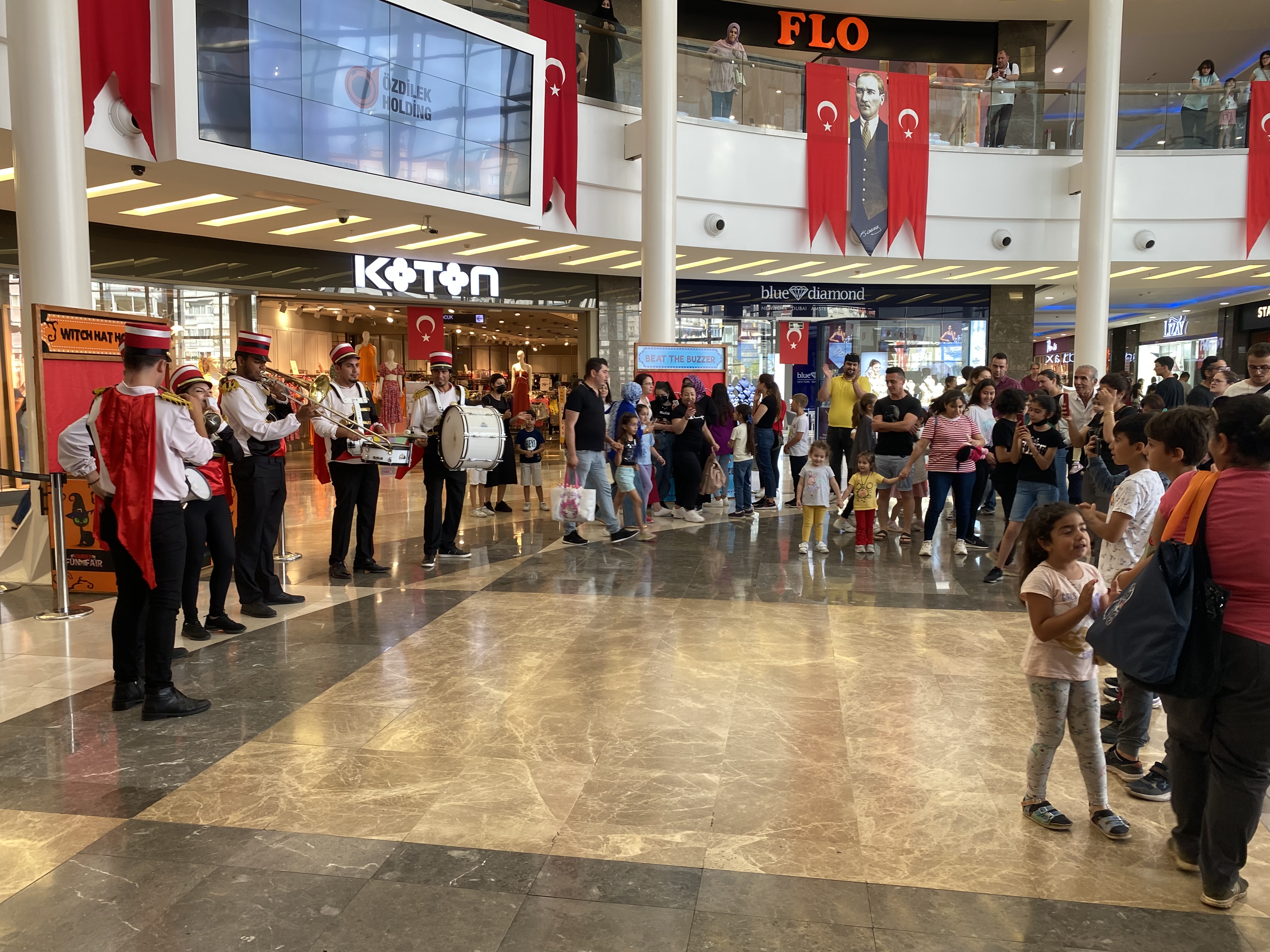 Evet sevgili arkadaşlar Bayram şöleni yaşadığım bir günden hepinize selam olsun .
Bayramımız tüm milletimize genç kardeşlerime kutlu ve mutlu olsun .🍀🍀
Kendinize çok iyi bakın.🌟🌟
Sevgiyle kalın .🤗🌟
---
---