LESS is MORE. ☘️ Menos es más.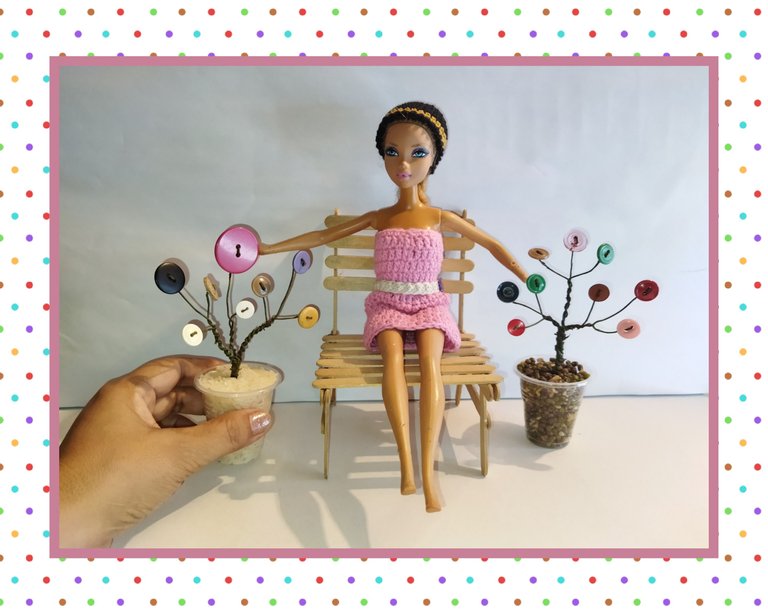 Hello #hive friends, it's a pleasure to greet you. Since a few days ago I was wondering about the meaning of a word I read on the blockchain, I can't stop being surprised by everything I've learned since I've been here. That makes me very happy!
When we talk about reducing to the bare minimum we are referring to what is strictly necessary. When with one or two techniques we achieve an excellent drawing. When we achieve harmony in the spaces just by organizing a few objects in an adequate way, when this reduction to the minimum is useful and also beautifies and decorates, then we are talking about MINIMALISM.
Minimalism is a term little known to me although it is closely related to a lifestyle that I tried to live since my youth. I had always believed that we can live comfortably with what is really fair and necessary. I longed for a house with plenty of walking space and little furniture. Unfortunately, living together forced me to make a change and my little house was invaded by many "necessary" objects that ended with all the magic that was in my home. AUSTERITY is a word closely related to MINIMALISM, known as ASCETISM, which refers specifically to this way of life I mentioned. It is not material poverty, but living well with what is really needed.
☘️☘️☘️☘️☘️☘️☘️☘️☘️☘️☘️☘️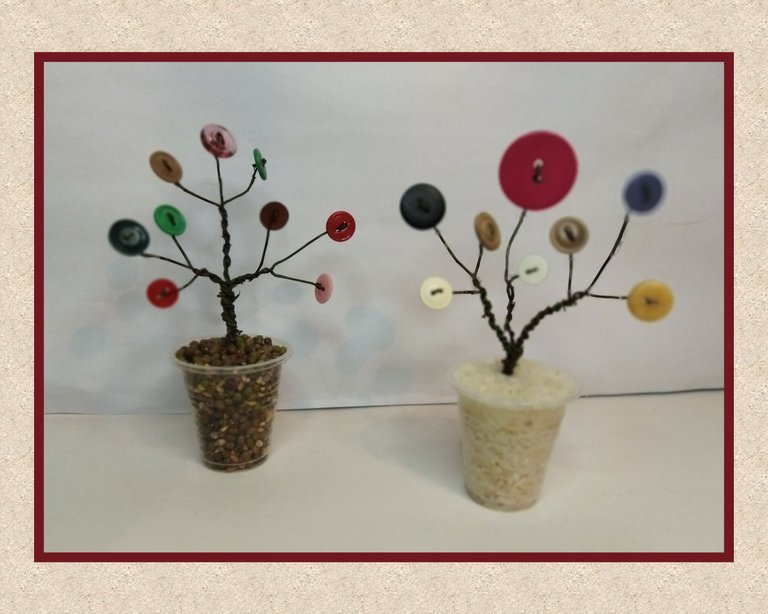 Why do I mention all this? Because I want to make something nice, useful, decorative using the materials I have at hand at the moment. Since I have postponed many times the elaboration of this project for not having more resources.
Being together with my family I asked them what is MINIMALISM 🤔 to which some of them answered laughing out loud "it's making the same animal many times". Others told me that "it is when you make very small things or reduce them to the minimum", they gave bonsai as an example. Then I didn't know what to say and I laughed with them for a while.
Now I have more or less an idea of what it is and what it means. Of course I skim read a few paragraphs of pages on Google. I hope to read more in depth later when my mind is more awake.
For now I want to show you what I did to fulfill my wish of making an ornament for my mom's bedside table. She loves everything that has to do with plants, whatever material, real or ornamental. I won't classify it as MINIMALISM 🤔 but I can tell you that I greatly reduced the list of materials I had in mind at the beginning of my project.
☘️☘️☘️☘️☘️☘️☘️☘️☘️☘️☘️☘️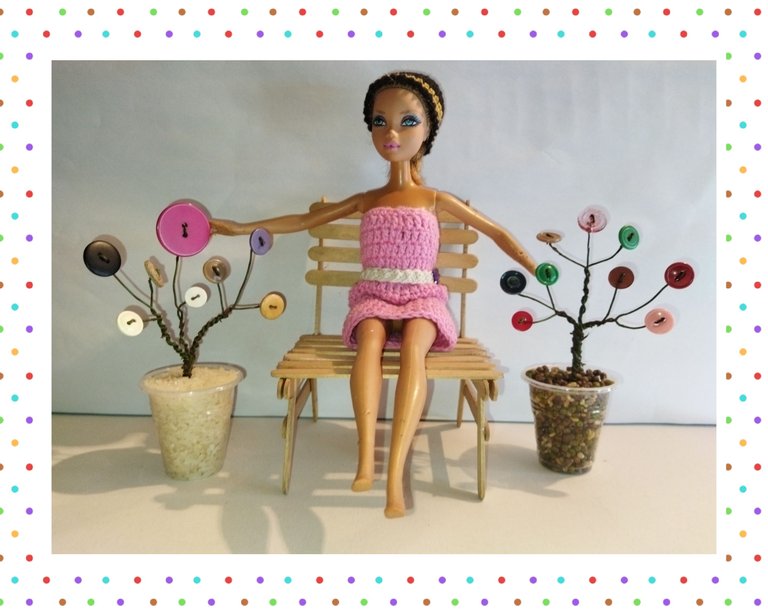 MINIMALISM is now a trend. Just as MICRORELATOS is becoming a trend in literature. Both are artistic movements defined by certain characteristics, but as we can see, human beings take care of attributing this to ourselves as fashions 🤭.
Here I present the collage of the process of elaboration of my plant ☘️ I hope you like it. Always ready to read your suggestions and comments.
Materials: plastic cup, Chinese bean grains, white rice, plastic tubing, florist wire, buttons, florist string, silicone and tweezers.
☘️LESS is MORE.☘️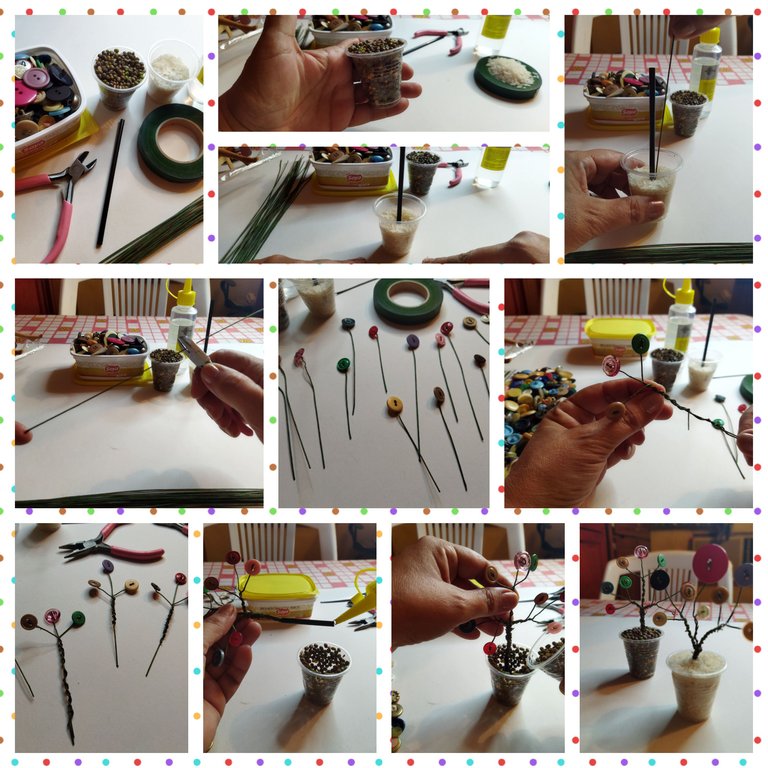 Thank you so much for offering this space to share about this new trend that is going around the world and that I am just starting to learn about. I hope to learn more from you while bringing you my new knowledge about it. Without further ado. All photos are my own. I edited with Polish. I used Deelp translator. See you later. 🙋🙏😁🐝🤗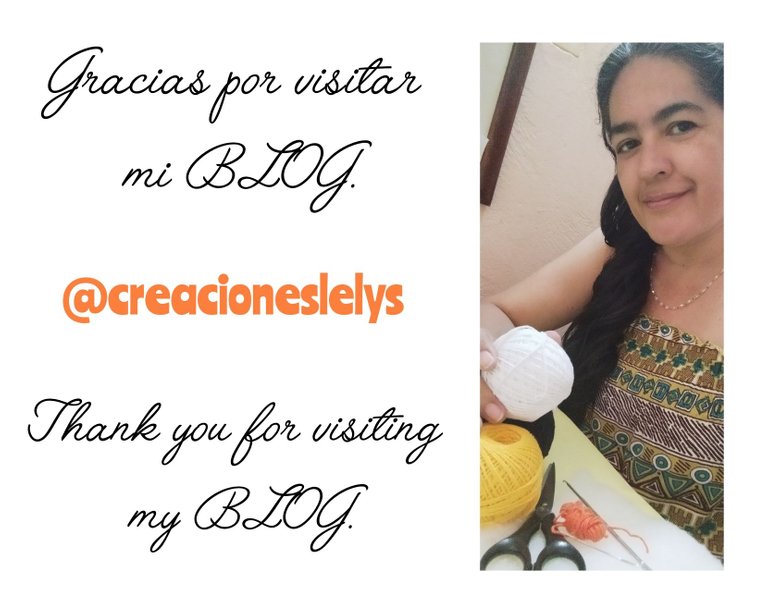 ---
---