2021 Flowers of Spring: My Photo Gallery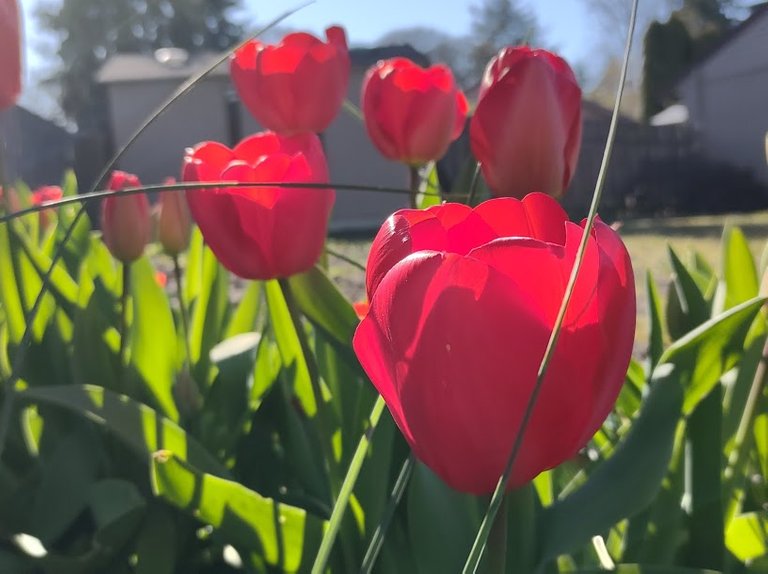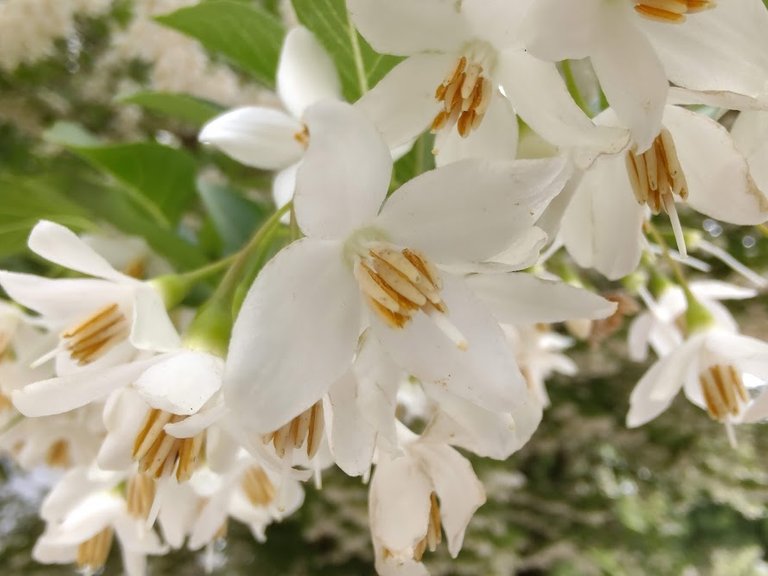 Since I have an overflow of photos I haven't posted, I thought I would share a bunch today.
These photos are all flowers of Spring.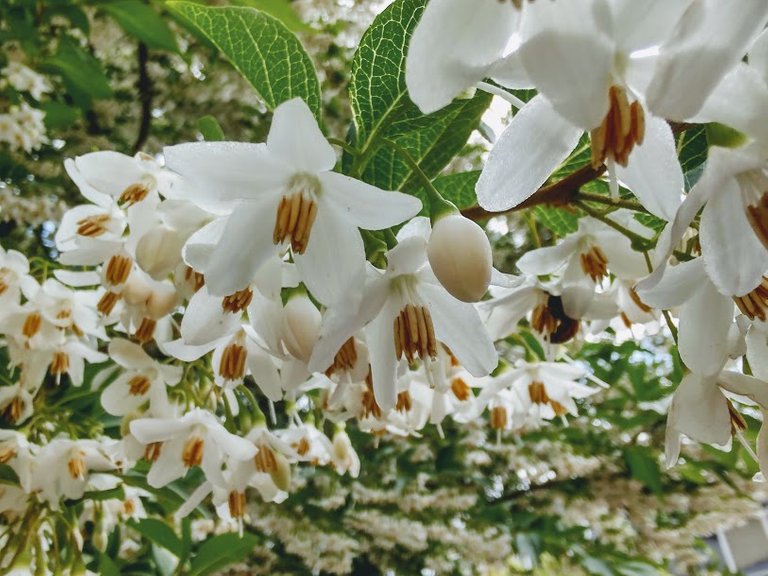 This set of flowers was from an ornamental tree I spotted downtown when I was walking. Not sure what it was, but I'll never forget the scent. It was one of those moments when I almost walked past and my nose suddenly woke up and said, "What was that?!" These flowers had the most wonderful honey cream scent.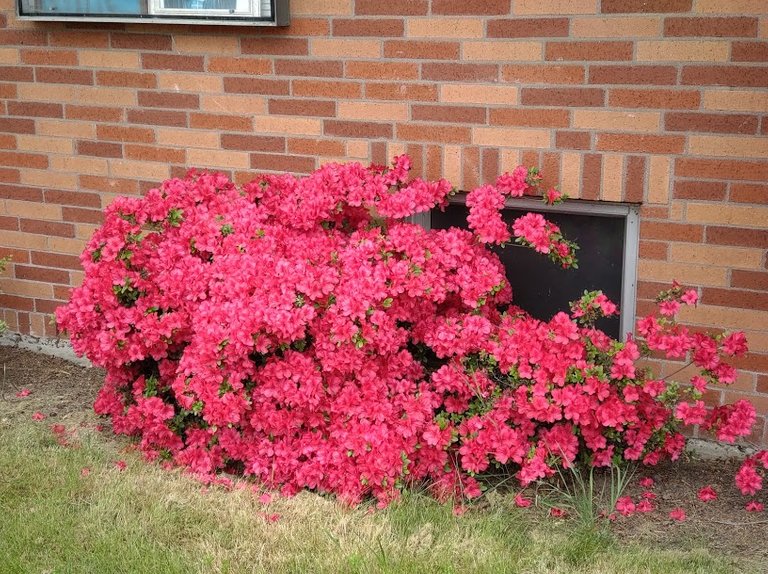 The old church yard had what looked like a neglected yard with this awkwardly planted Azalea pressed up against the brick. Despite the awkward location, it seemed to thrive. These flowers were still blooming a month after most full sun Azaleas have already long expired.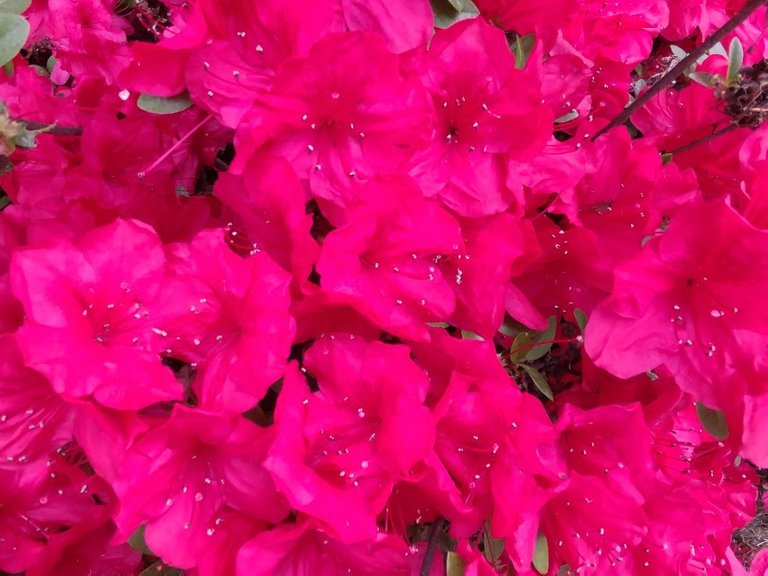 Not a single sun-scalded flower to be found.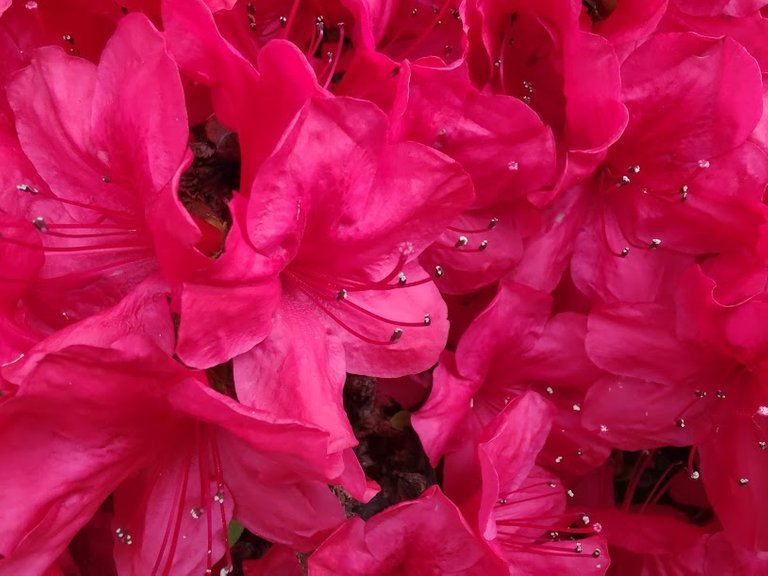 Found this blue gem in someone's sidewalk garden.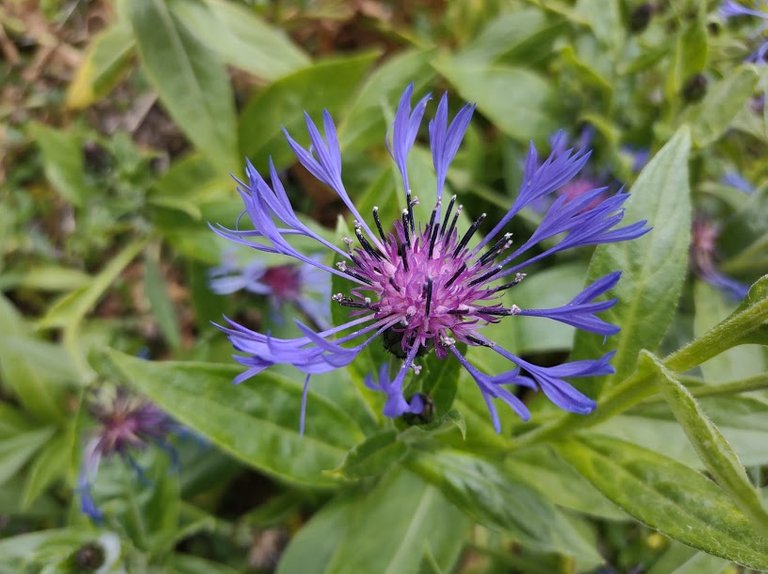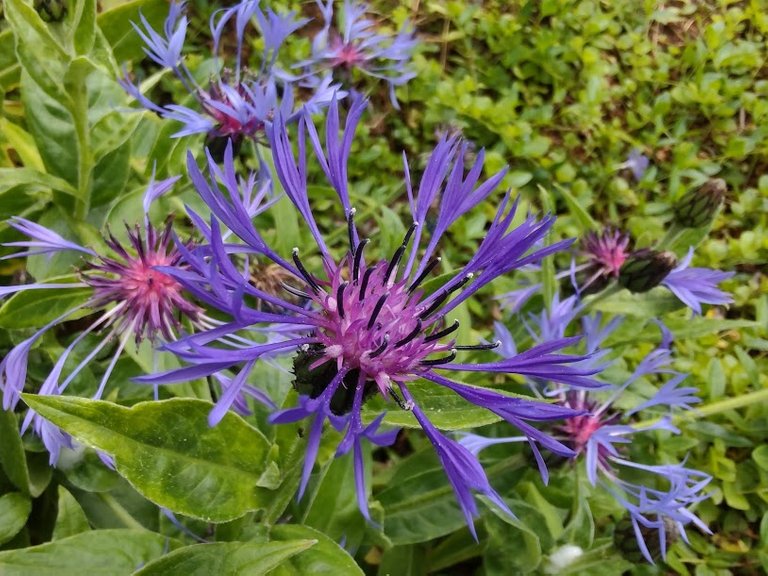 From our own garden, we have a collection of early roses.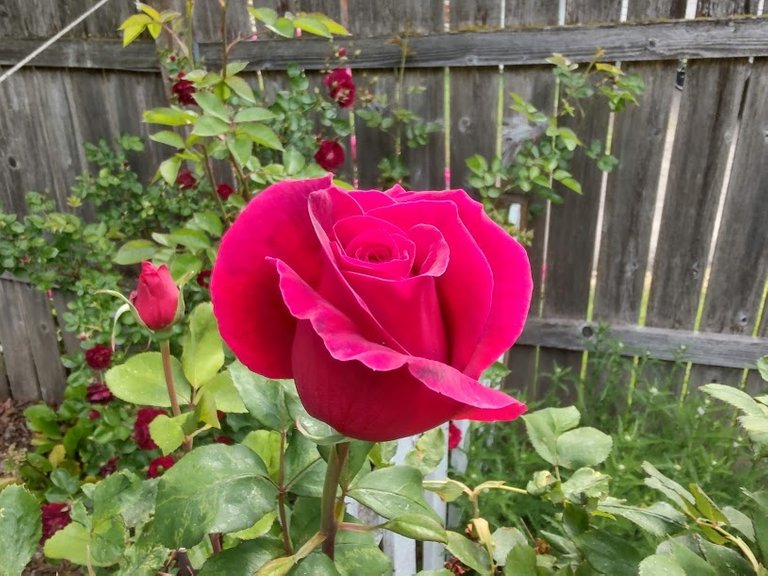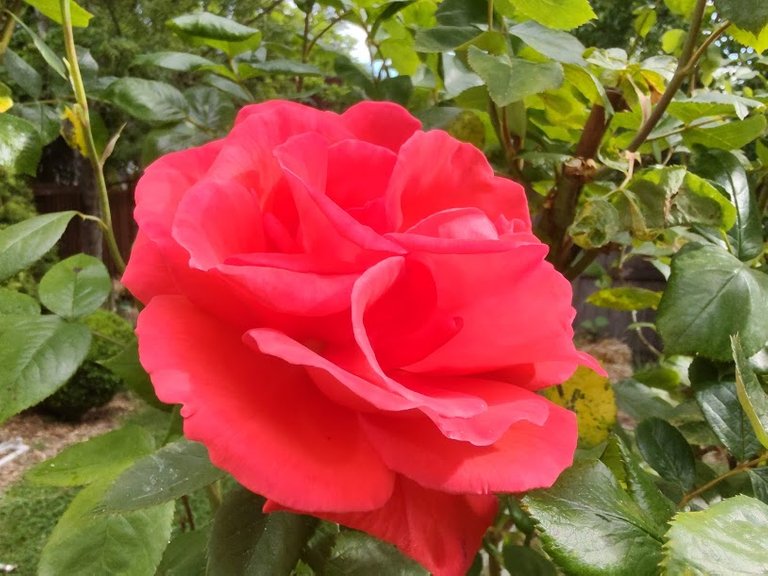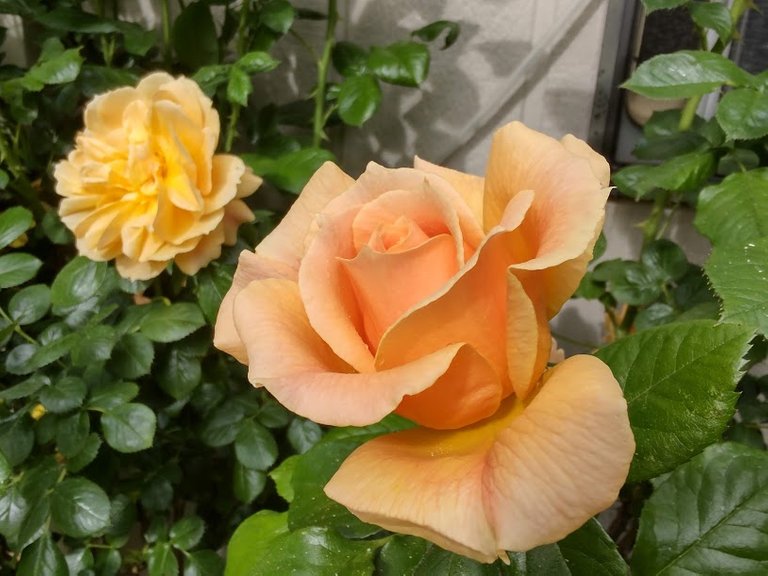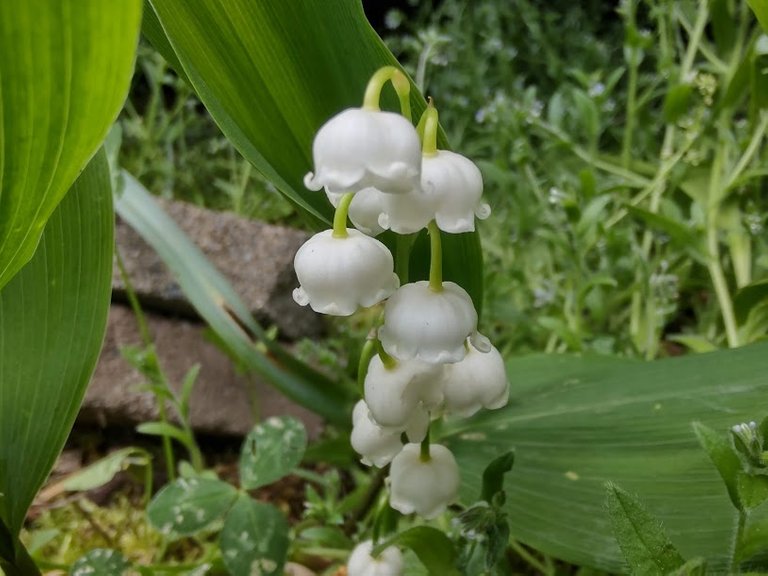 The rare and luxurious scented Lily of the Valley returned with flowers this year.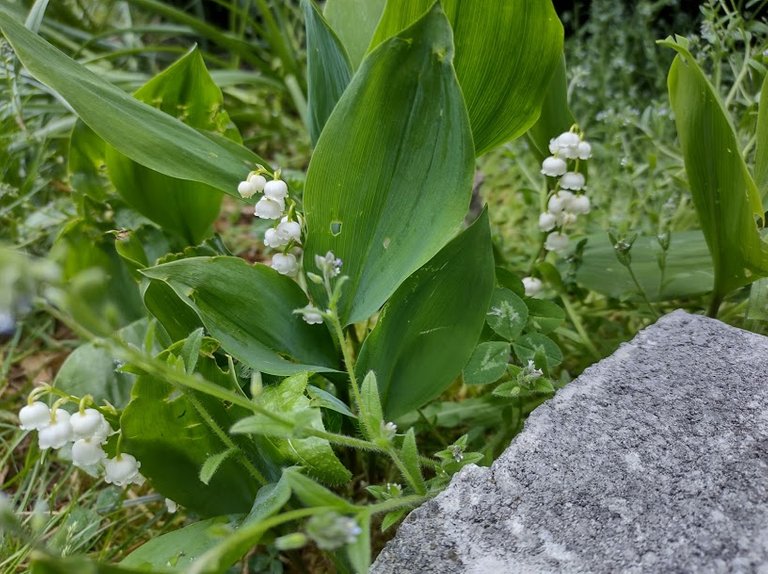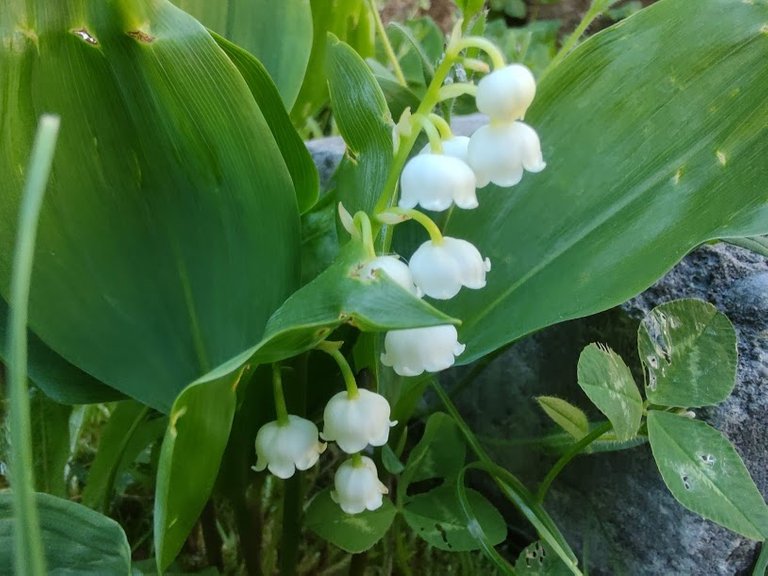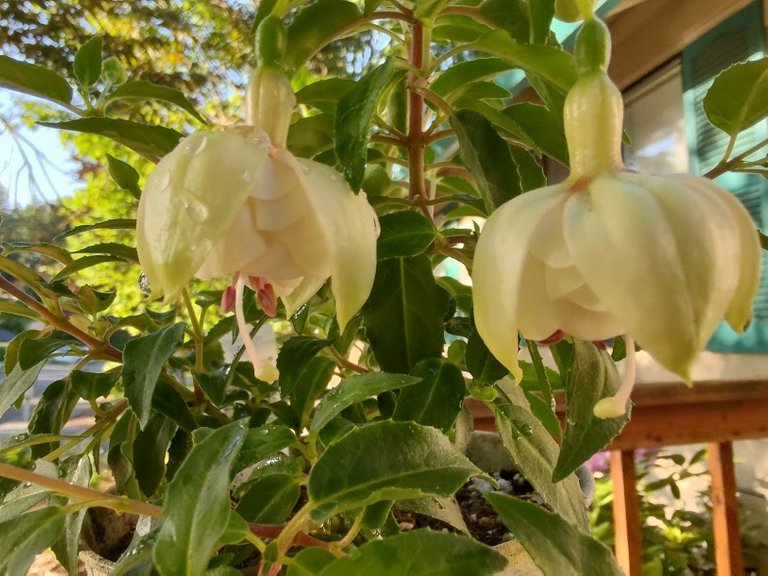 New Fuchsias I planted. These are white on the outside, and fade to a slightly pinkened center.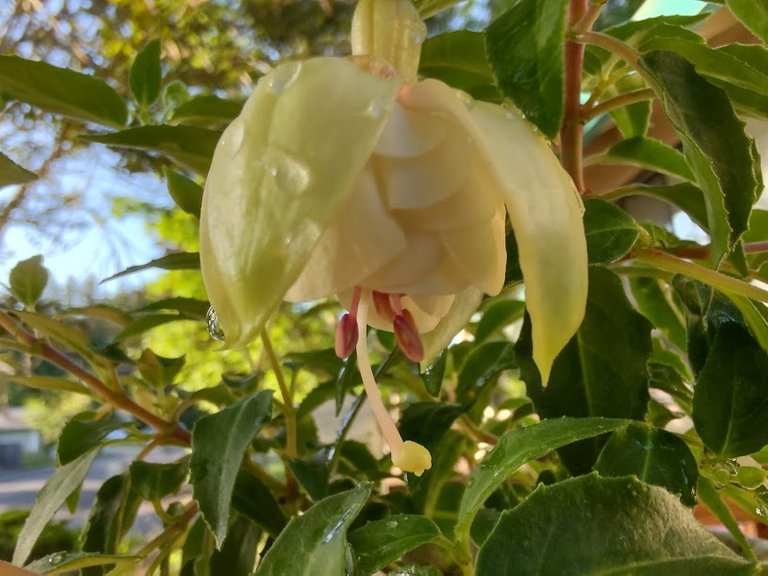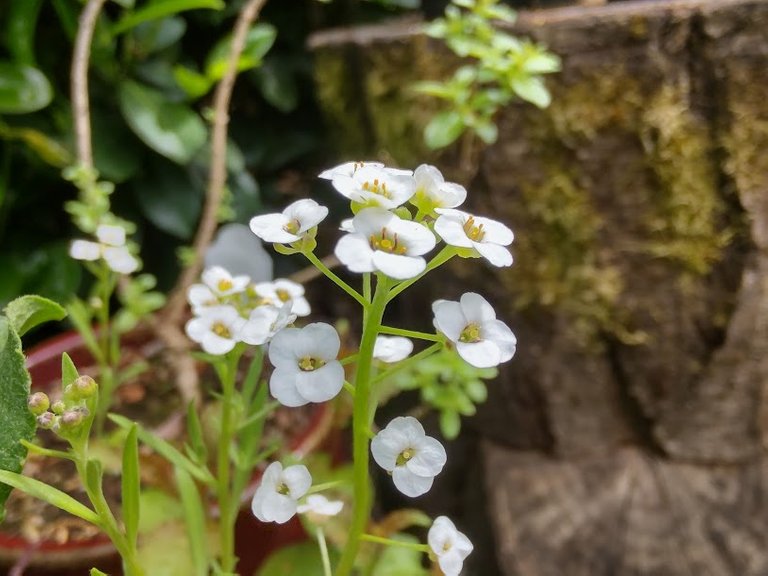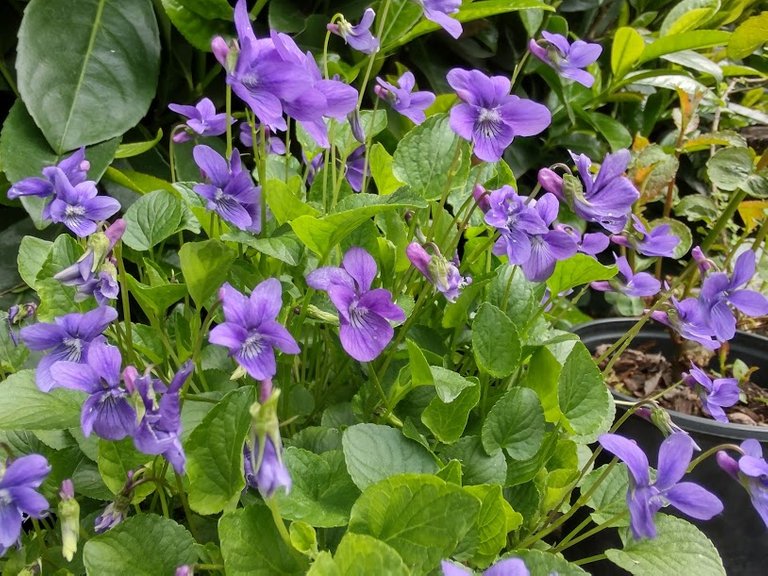 Lots of Early Violets. Why are they called Early? I don't know, they are the last violets to bloom.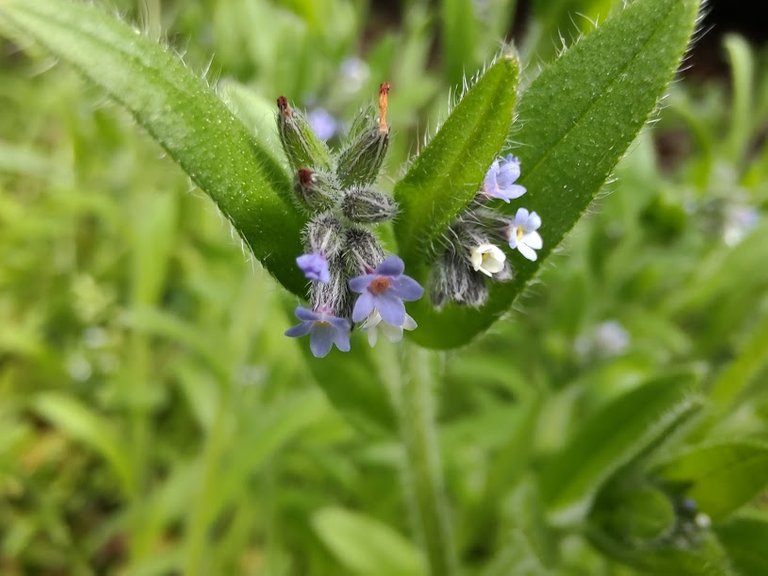 The weed I allowed to grow formed these tiny flower specks. This plant grows anywhere that receives frequent water and shade.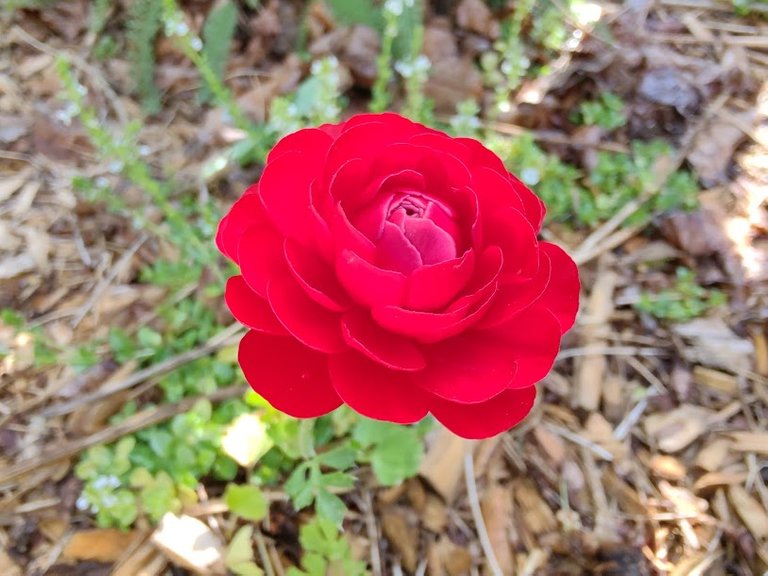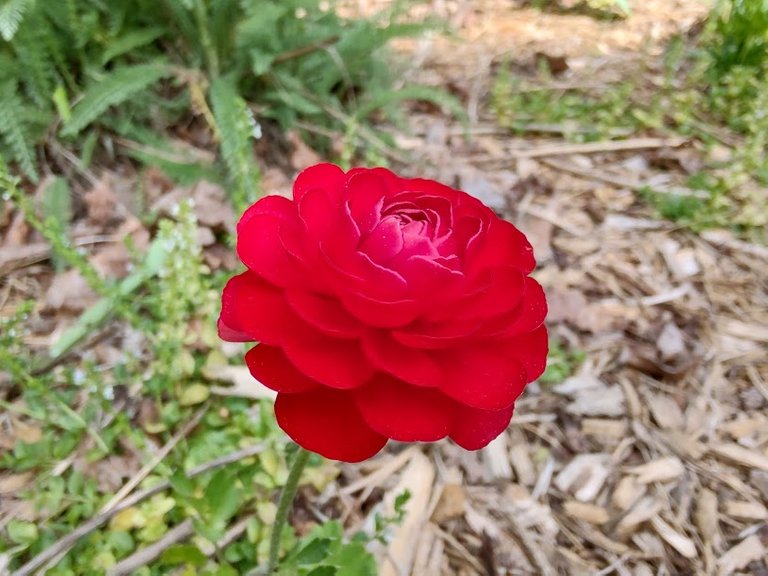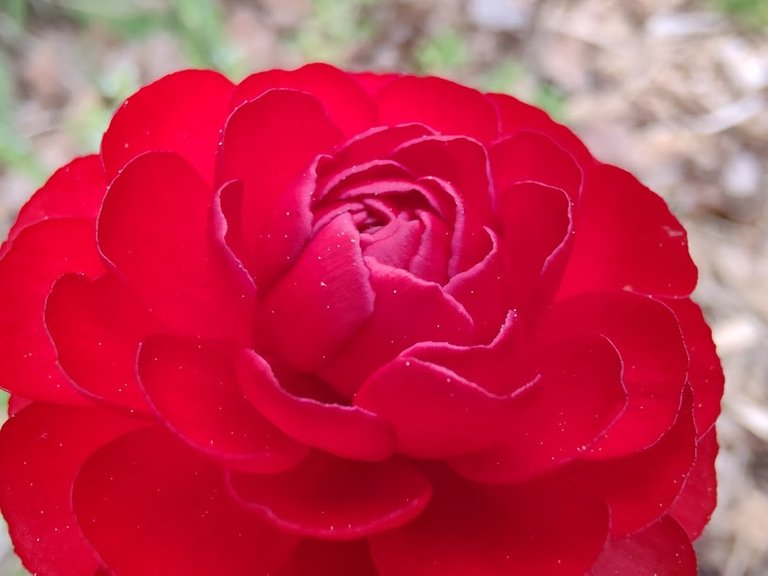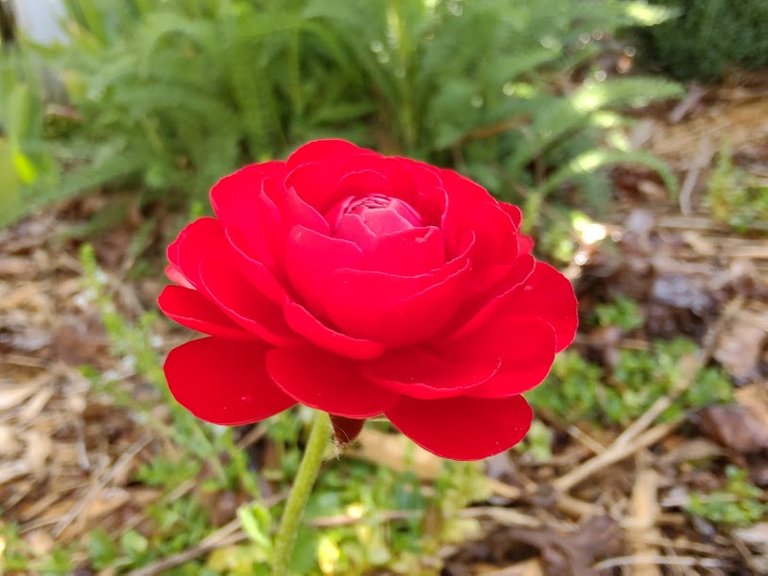 From the wildflower garden, I had these new columbines pop up for the first time.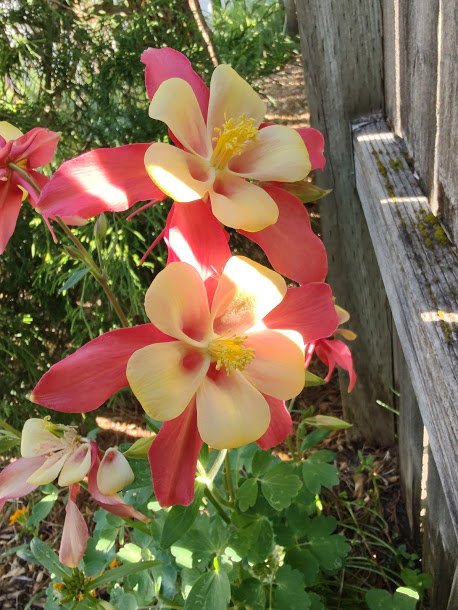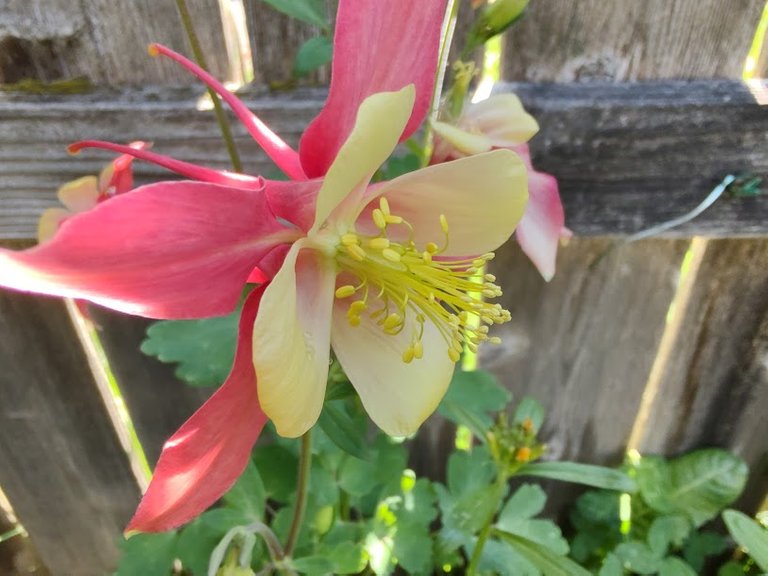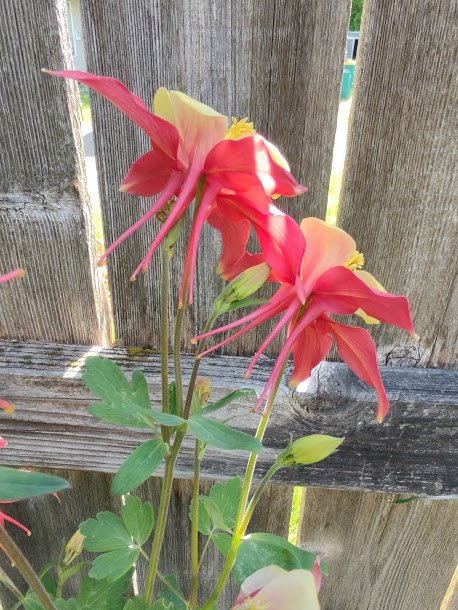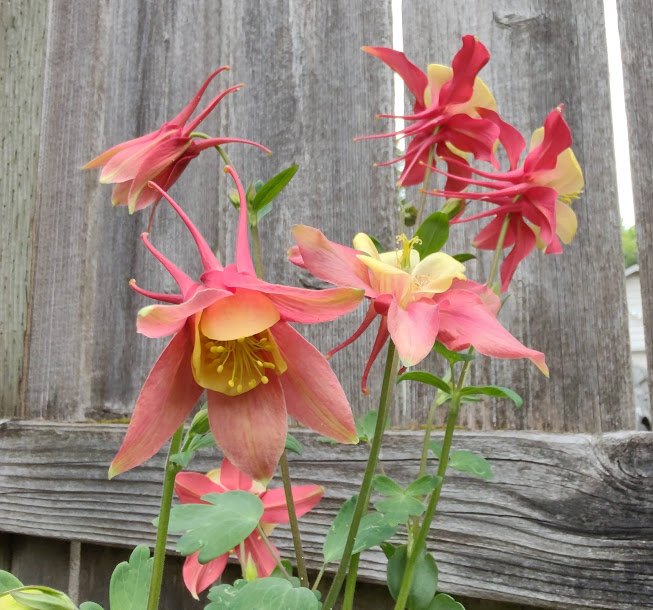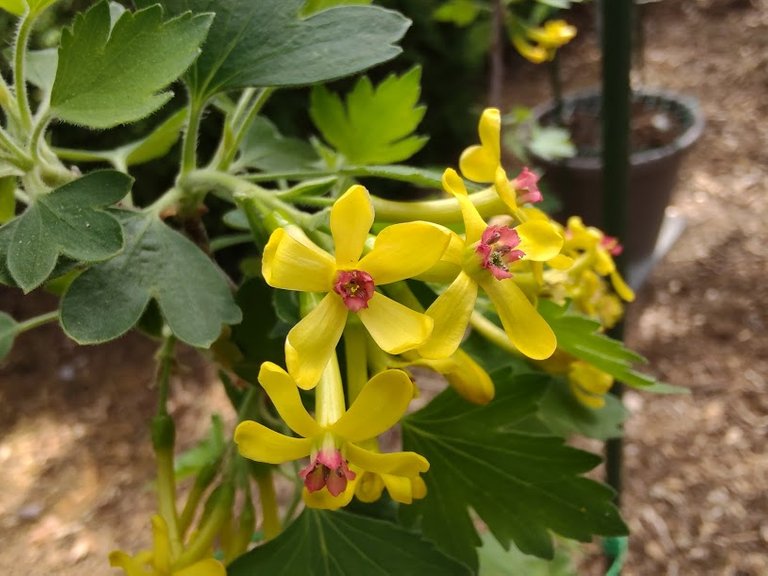 Another super-scented flower. These yellow marvels smell like ice cream and caramel, so sweet. From the Blackcurrant I recently planted this year.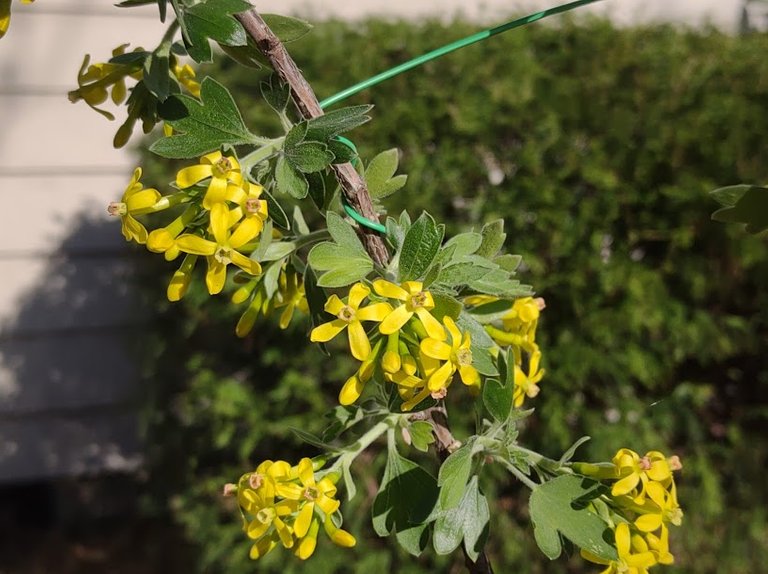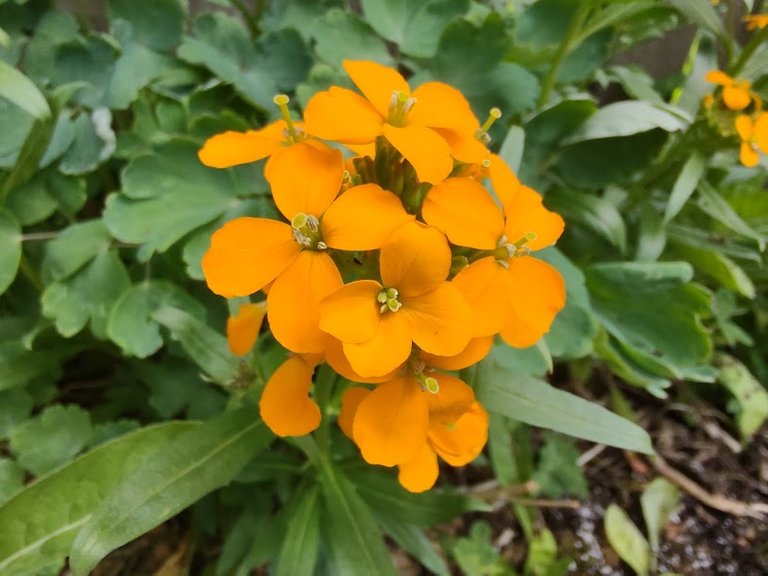 Although, if I was scoring flowers based on scent, these orange ones might take the prize. The scent from these carries out ten feet away, and have an almost fruity/floral aroma that lasts morning to evening. Another wildflower favorite of mine.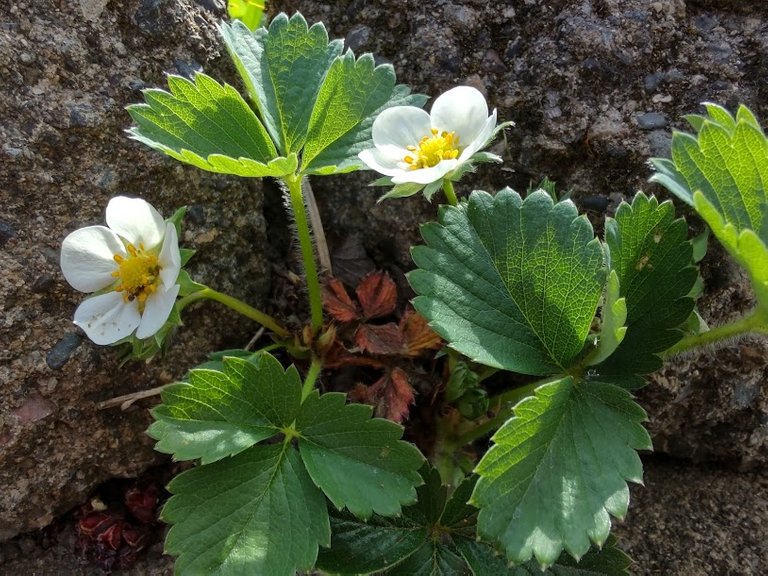 Last, but not least the strawberries. They are forming berries already. Such a worthwhile addition as a ground cover or wall plant in any garden.
---
Post Beneficiaries:
This is my way of thanking each of you for your friendship and support. By sharing my talents on Hive, I can also share to help with your needs.
Let my success also grant you some happiness too.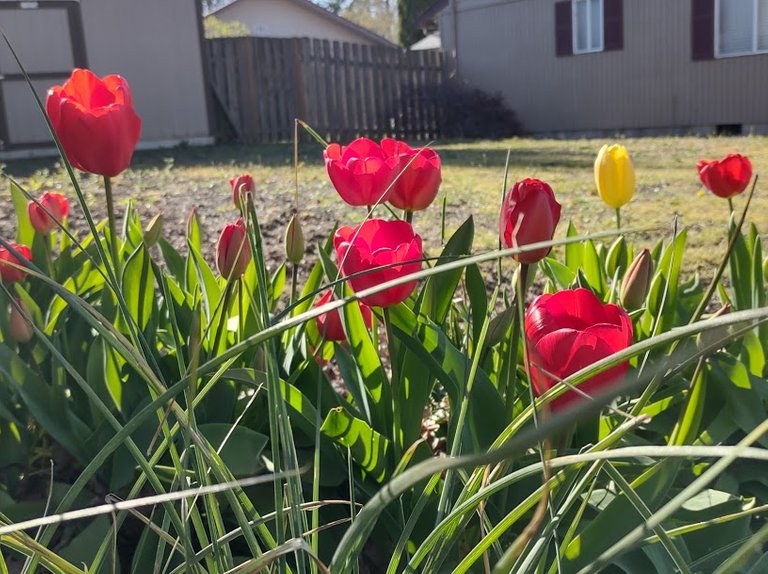 #spring #photography #flower #red #white #magenta #violet #pink #orange #yellow #sweet #pretty #delicate #tree-flowers #spring-flowers #flower-garden #wildflowers #columbine #dahlia #blackcurrant #tulips #violets #azalea #rose #roses #lilyofthevalley #fuchsia #fuchsias #strawberry

---
---