Carving Jack 🎃: Scary Pumpkin Carving Jack-O-Lantern [Halloween]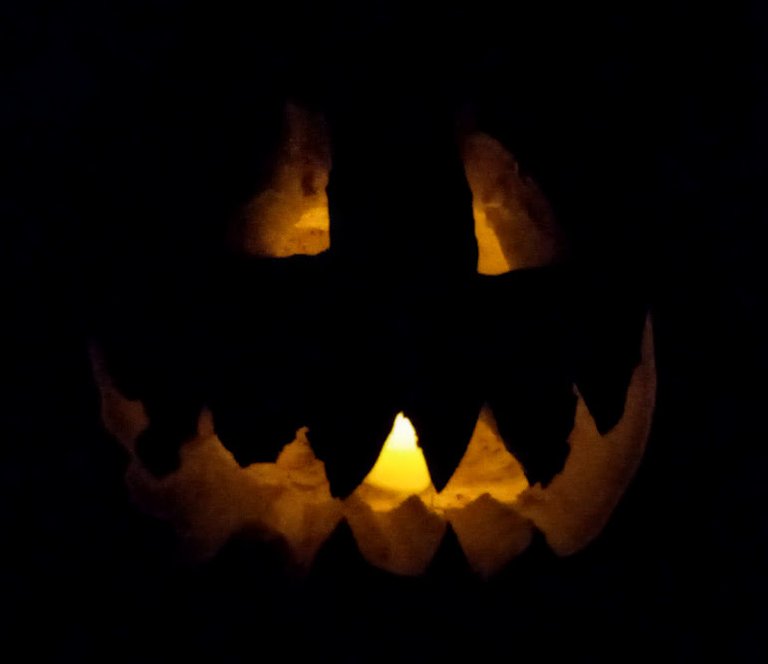 It has been years since I have carved one of these.
Halloween has always been one of my favorite times of year. In my book, it is a fun holiday for kids and adults alike.
Kids are encouraged on this one day of the year to act like kids. And a adults are less discouraged to act like kids too.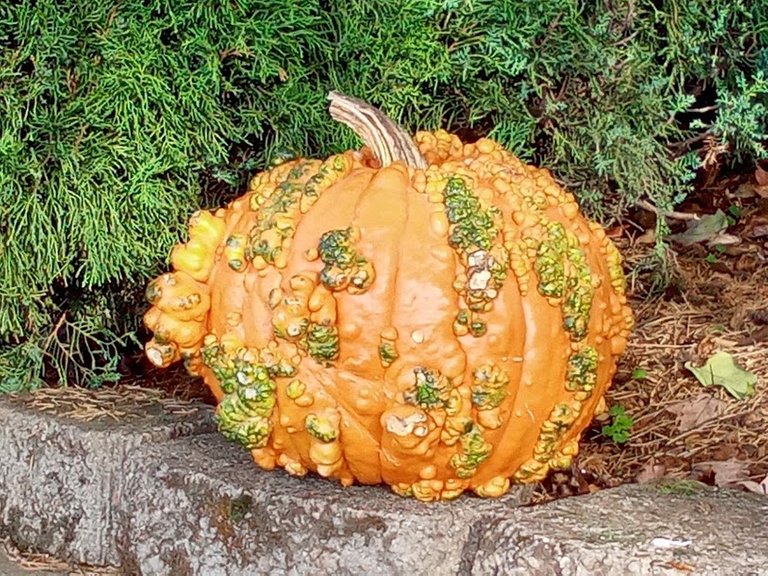 Here is the pumpkin I started with. The variety is called Knucklehead because it is covered in these bulbous warts.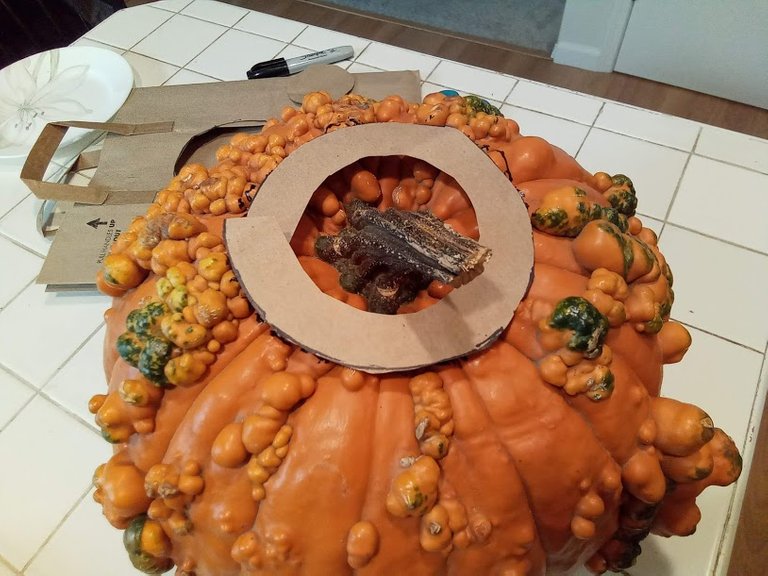 I used a stencil to carve out the circular top. I measured it to a specific size for a secret project I've got up my sleeve.
Using permanent marker, it was challenging to draw lines for the face. There are no flat surfaces on this pumpkin. Often I had to follow a dotted line across the various wrinkle gaps over the rind.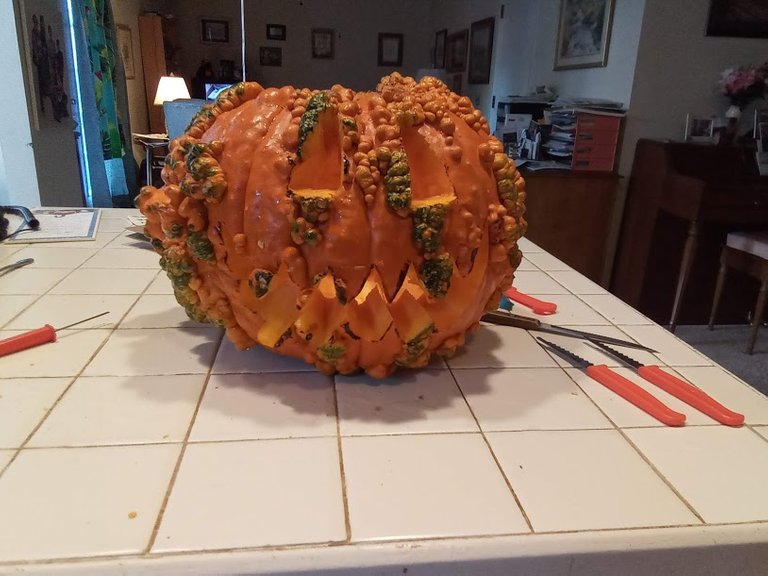 My smallest pumpkin carving saw snapped half-way through carving. The rind was very thick! Cutting through some of rind was a bit like sawing through wood.
I ended up saving the carved out bits and cooking it up. See my last post. It tasted delicious!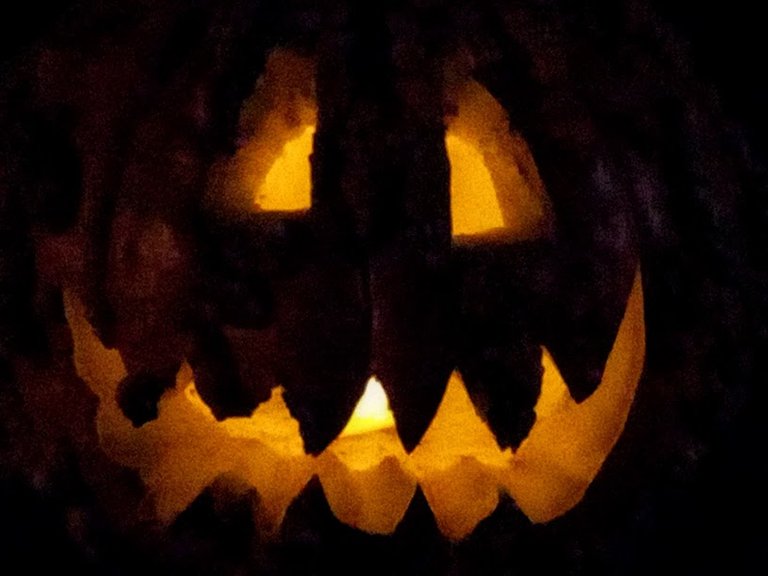 Tonight I decided to take some night photos.
Inside I used an electric flickering candle. 🔥🕯️
With a photo filter, it looks a bit like the headless horseman.
A ball of fire flying through the sky. 👻⚰️💀🌕😈
There is not a camera in the world that does proper justice for a real Jack-O-Lantern glowing in the night. This one turned out extra spooky!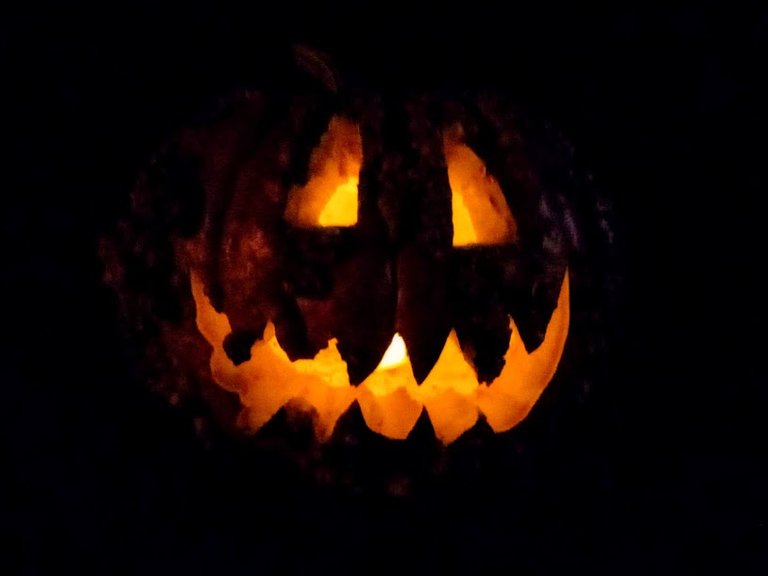 👻 Contest 👻
Just a reminder I am running an active contest.
Does anyone still participate in contests on Hive? I barely even get comments anymore. 🦇🕷️🕸️
See my contest post to participate and win the prize.
Post a photo of an old Halloween tree by Nov. 1st and I'll reward you! 🍬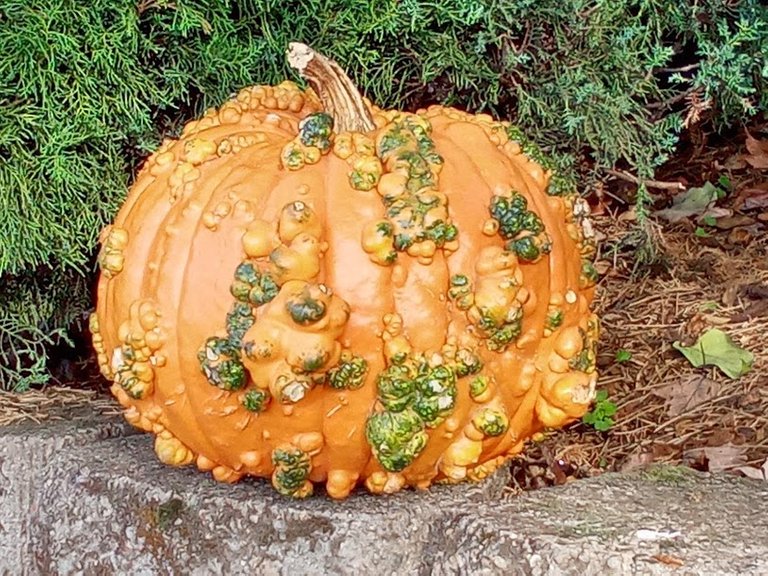 🎃 Happy Halloween! 🎃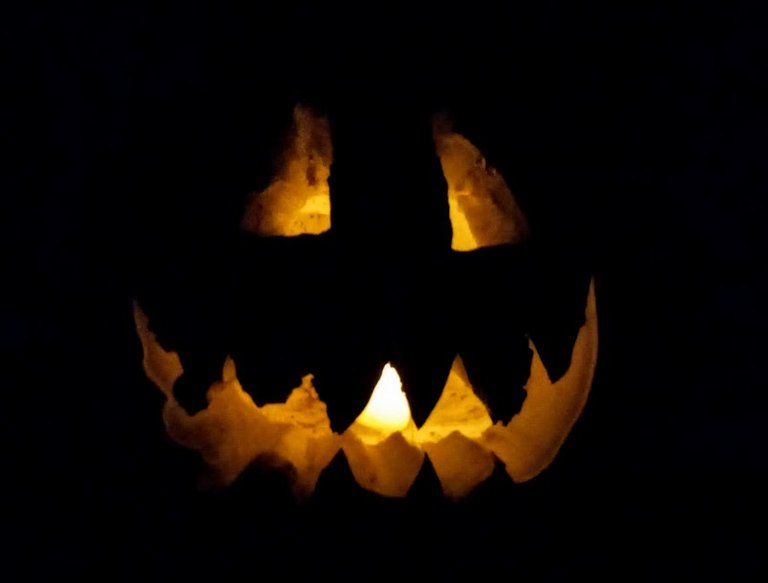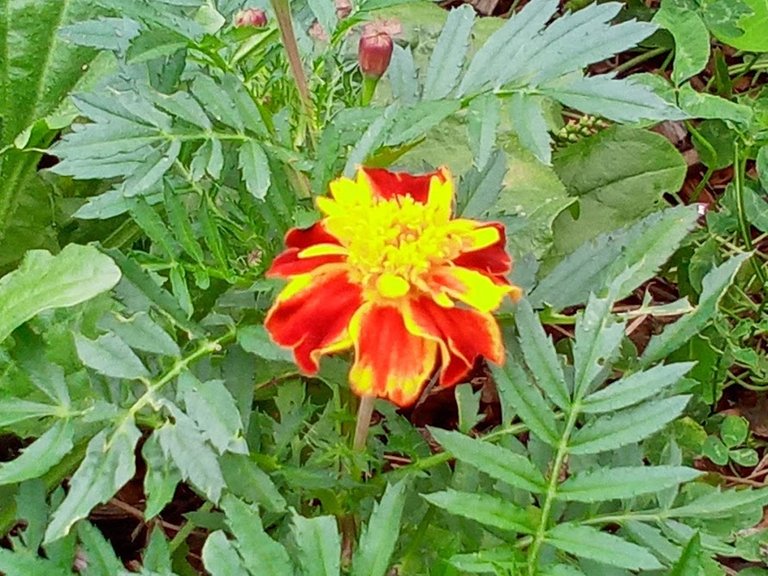 Post Beneficiaries:
This is my way of thanking each of you for your friendship and support. By sharing my talents on Hive, I can also share to help with your needs.
Let my success also grant you some happiness too.

---
---