Giant Sequoia. First Week of Seeds Sprouting [Bonsai]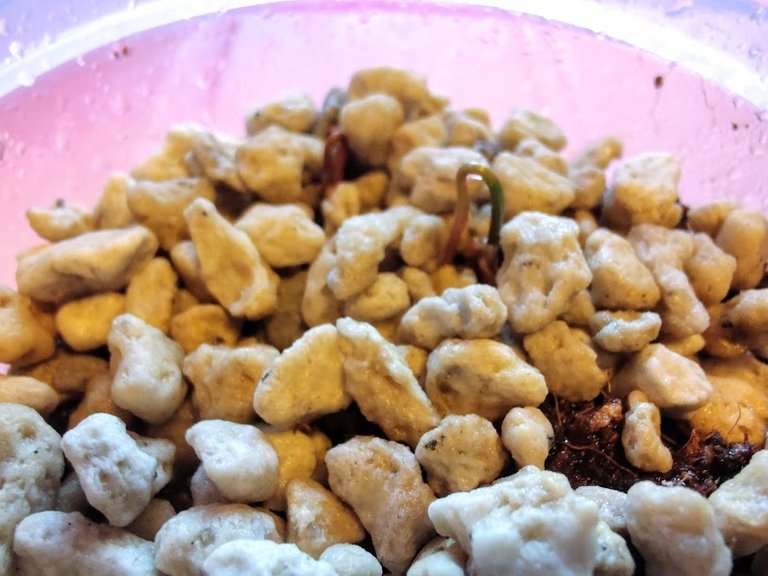 New tree seed sprouts have arisen.
Here I am showing the progression of Giant Sequoia seeds as soon as the early vegetation emerges.
Except for photographing, normally this container is capped shut with a lid to maintain maximum air humidity.
Once the seeds formed the initial tiny root nubs, I added a shallow layer of pumice rocks to help shade the roots, because the seeds were exposed on the soil surface. The rocks should also add additional moisture to the surrounding air, and give the roots more surface area to grip, to help the seedling to stand upright.
Above and below, this is two days after the seeds the seeds first formed roots.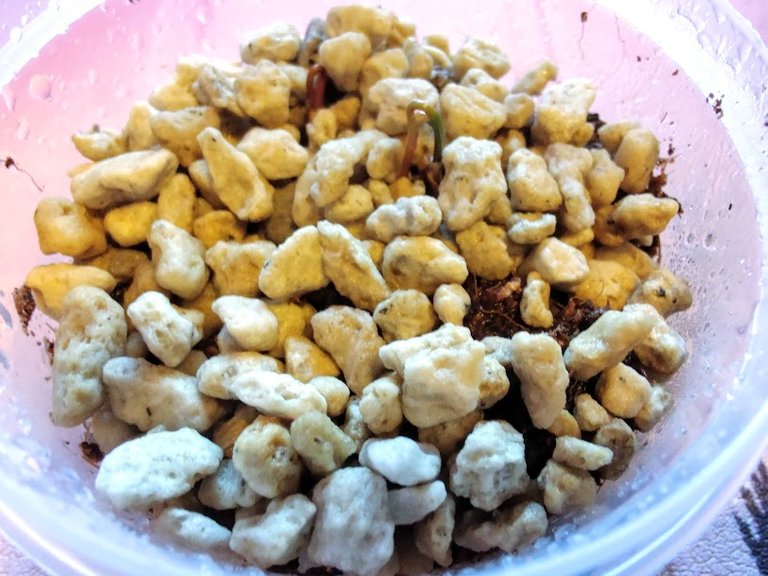 After four to five days it looks this way.
Four tiny coniferous green needles fork out in a spring action to flick off the empty seed.
A few granules of slow-release iron fertilizer were sprinkled over the soil at this stage. I am not very scientific with fertilizer. Sort of guessing here what is a good amount at this stage. The coco coir soil under the pumice is sterile, with no innate nutrients.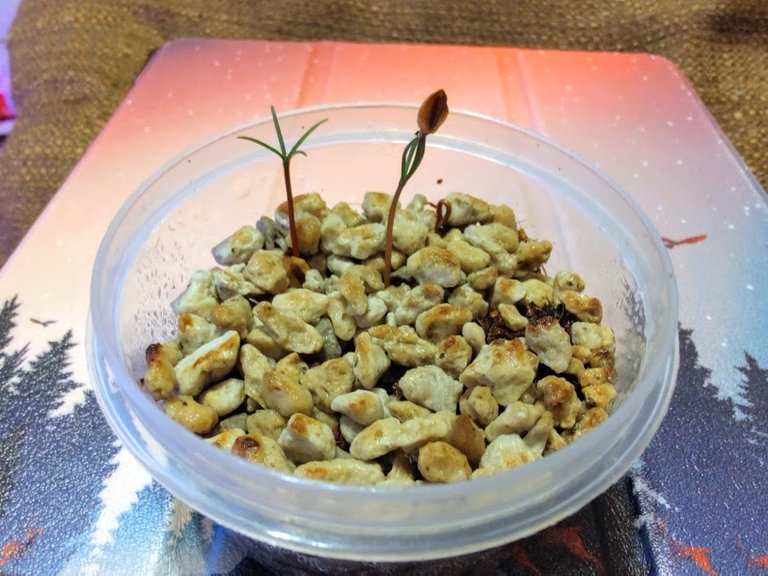 After a full week, I see three tender plants have formed heads.
They resemble little palm trees growing in the beach rocks.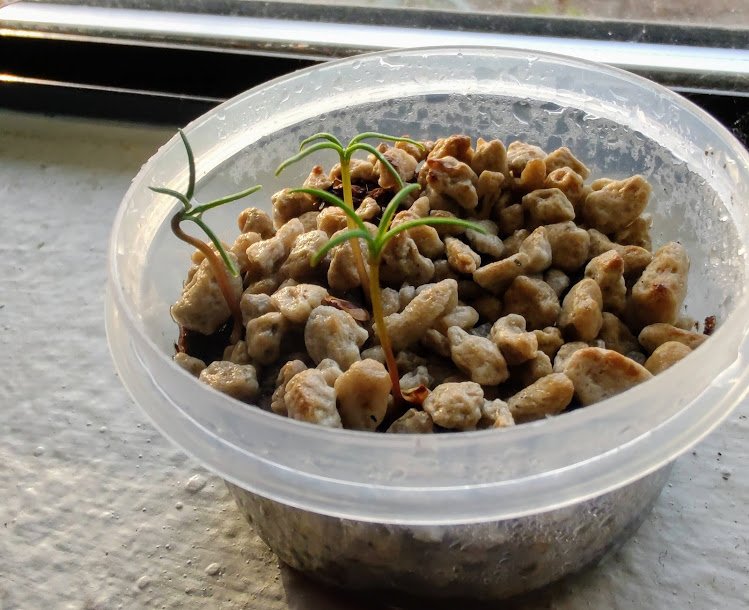 As soon as a true leaf emerges, or a thicker/taller stem is formed, I will be transplanting these into separate pots. Then I can give them a compost type soil to better nourish the roots.
Giant Sequoia, I expect is going to need space for a deep taproot system. My future plan is to prune them to become outdoor bonsai trees.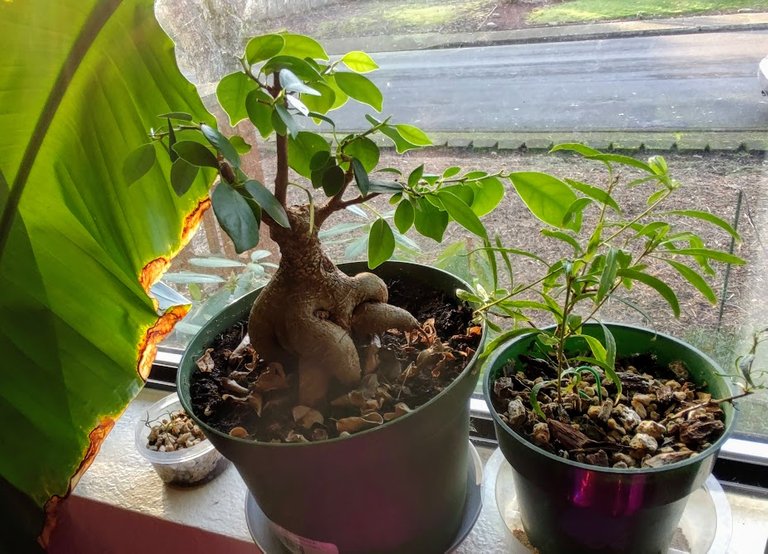 Here on the windowsill they now grow beside an older Ficus tree and a Goji Berry plant.
A couple times a day I give the seedlings fresh air and a few spritzes of water. Afterwards I keep them covered under a plastic cup to keep high humidity in the air surrounding the tender stems.
---
To learn how I stratified and germinated these seeds indoors, check out my previous post, and skip ahead to the heading New Sprouts...
---
Photos in this post are all #originalworks by @creativetruth, unless stated otherwise.
Find me on discord and chat with other tree growers, bonsai enthusiasts, and gardeners.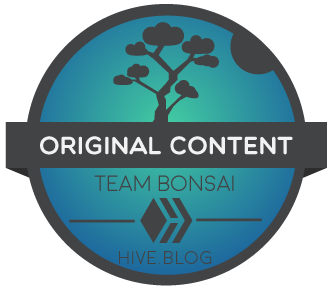 #teambonsai
@hive-193614
#hive-193614
#bonsai
No memberships. Love trees. Make friends. Grow together.
---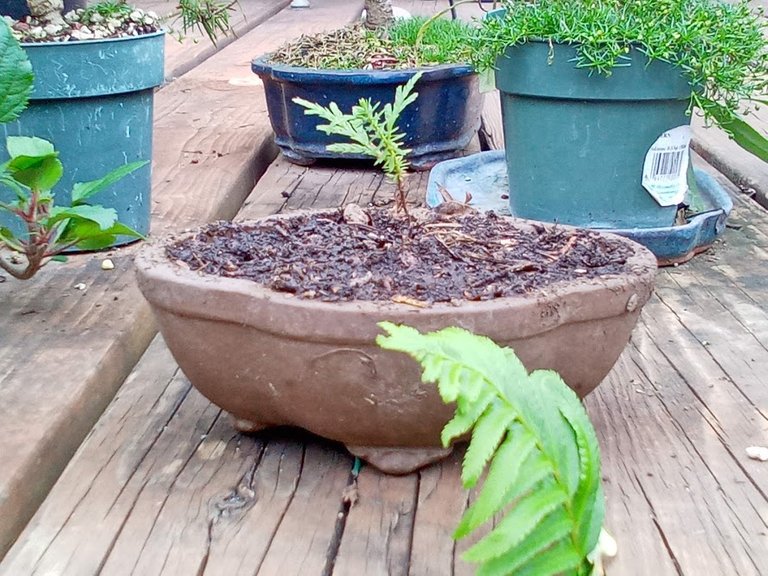 Post Beneficiaries:
This is my way of thanking each of you for your friendship and support. By sharing my talents on Hive, I can also share to help with your needs.
Let my success also grant you some happiness too.
#trees #sequoia #giant-sequoia #seed #seedling #sprouts #diy #indoor-gardening #indoor-bonsai #germination #stratification

---
---