Green Things and So Much More! [Garden Flowers Photos]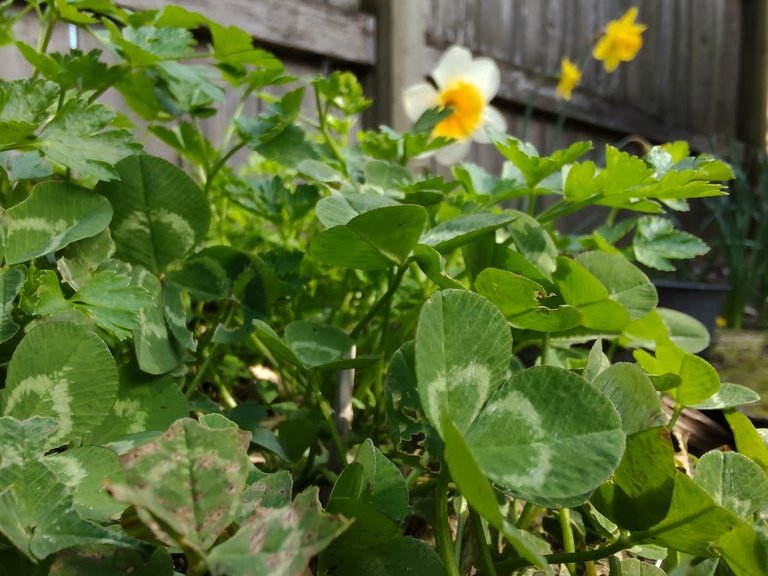 Is it too late to share some photos from this past St. Patrick's Day? The holiday falls on March 17, and is usually celebrated with shamrocks, four-leaf clovers, and everything green.
Let me share some photos below of some of the more interesting color sensations I was able to capture on this lucky holiday.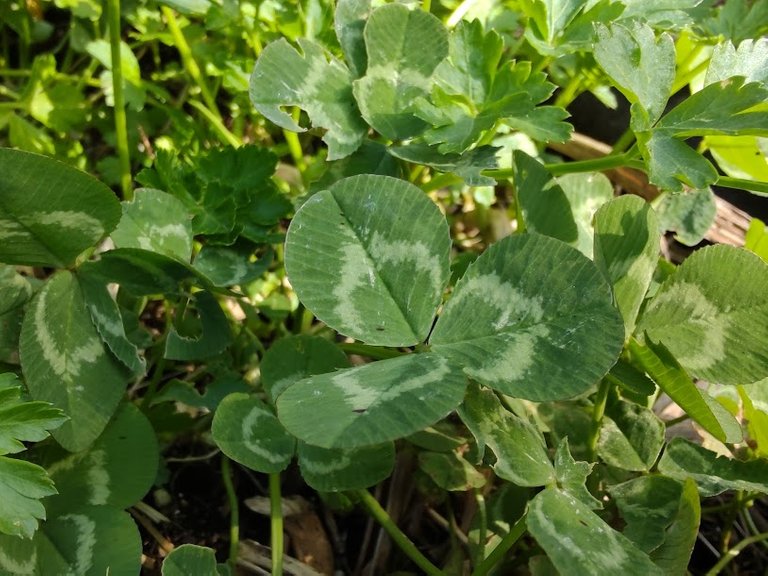 In my yard, I am happy to welcome the beginnings of things becoming more vibrant green on this holiday. Clovers on this day are beginning to overtake the yard.
I've heard tales that clovers are edible, as long as you are eating the young, tender shoots, which are less bitter and easy to chew. Once the leaves develop the pale green inner stripe, its bitter taste is a warning to stay away, because it develops a substance that can make you sick.
Now onto the flowers...
Daffodils
So far I have spotted three color varieties in our yard. It is quite exciting to see the daffodils are they are the largest flowers to appear in early Spring, and magnify the boldest colors to radiate pure sunshine happiness.
They are the most interesting to look at in the mornings and evenings when the sun is rising or setting, because the light rays pass through the semi-transparent petals.
Orange on Yellow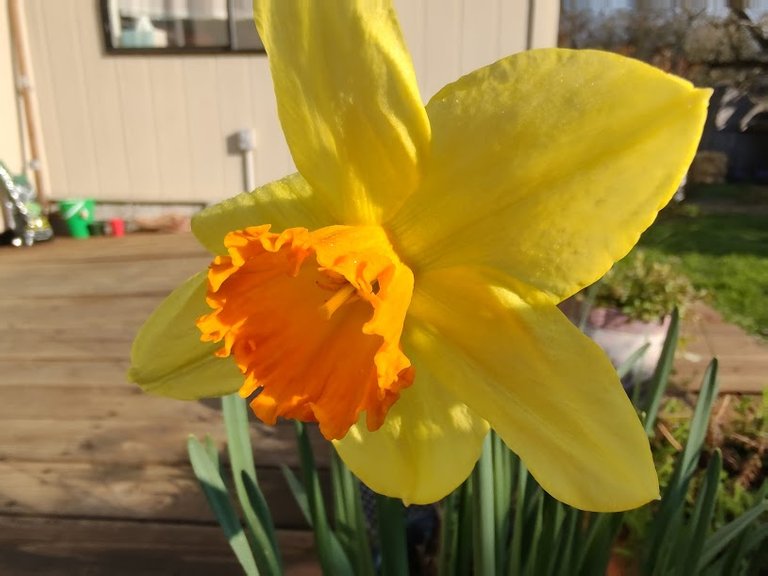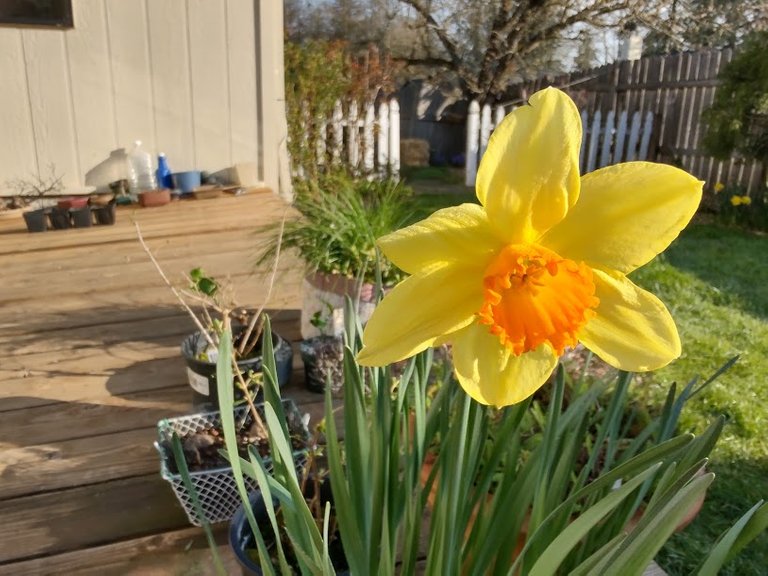 Yellow on White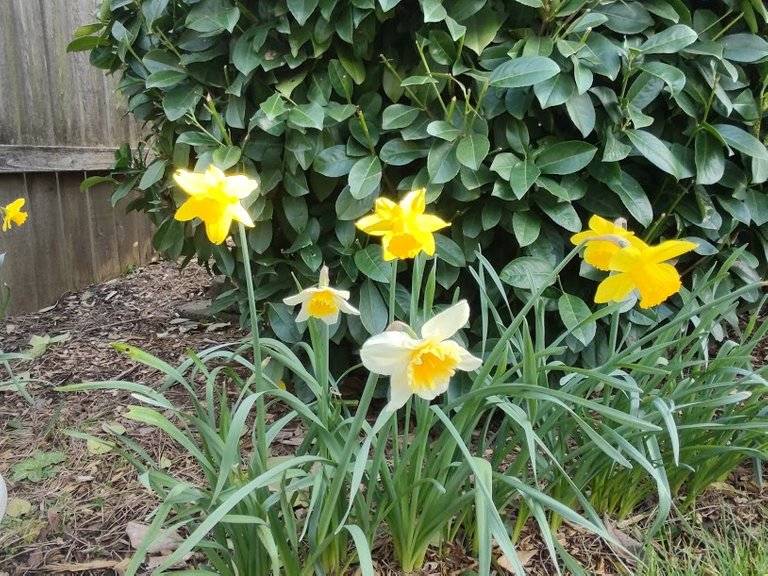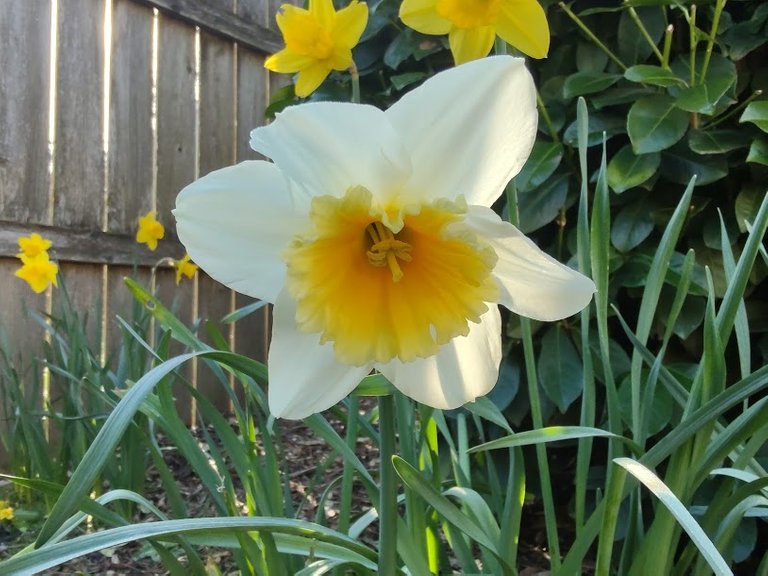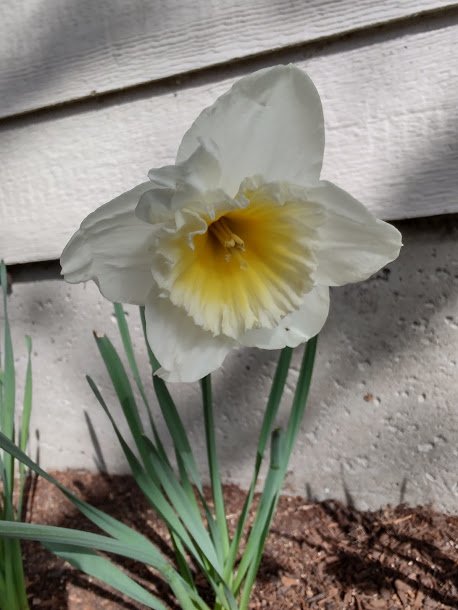 Full Yellow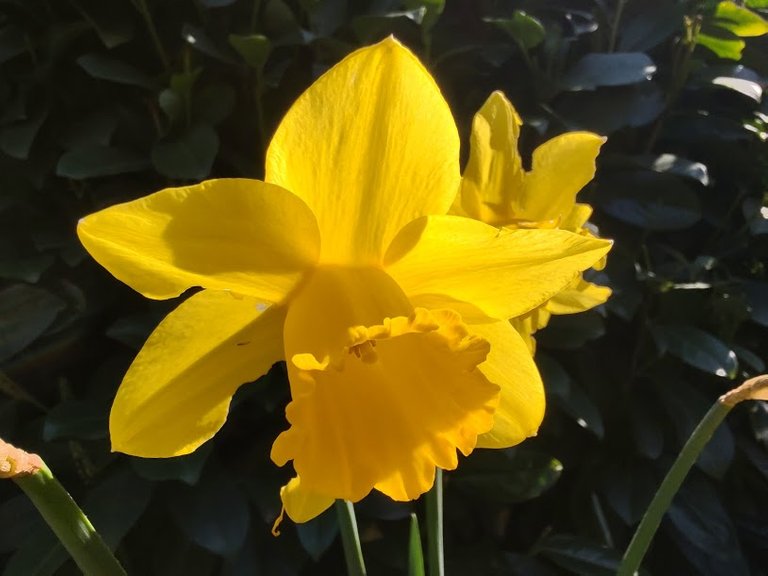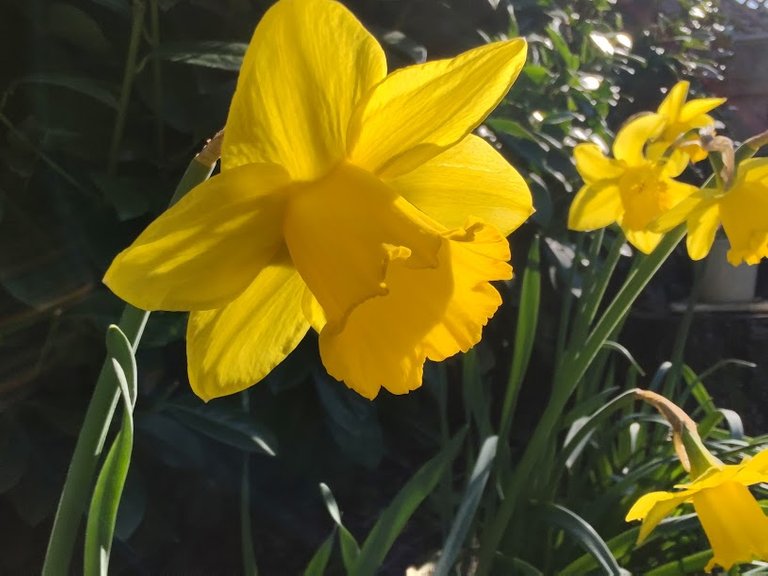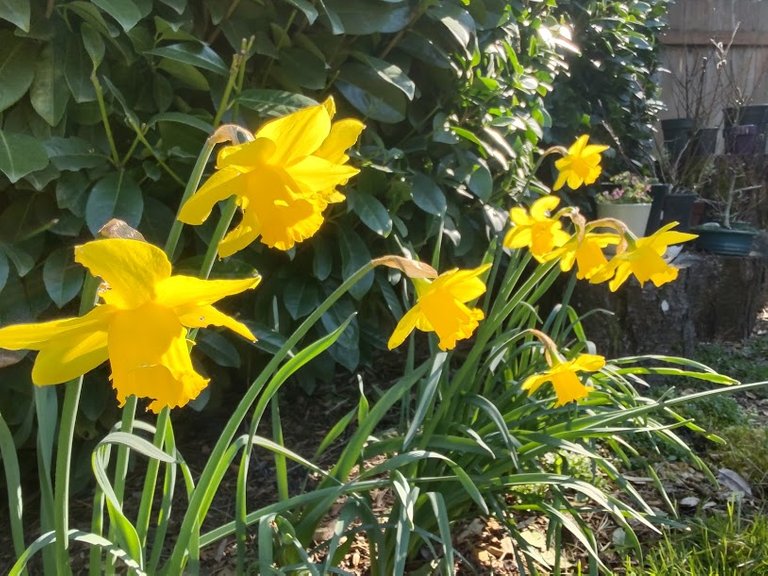 Sweet Violets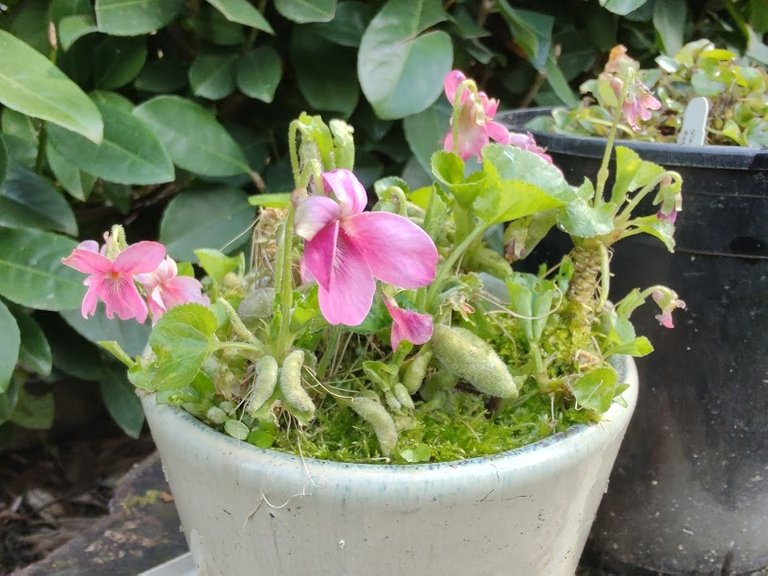 These are one of the most desired flowers for edibles. They have no bitterness, and take on the flavor of sweetness when combined with confectionary desserts. A favorite garnish for cold desserts and icy drinks. Since the flowers are very cold hardy, they can be kept fresh when frozen.
Blue Hyacinths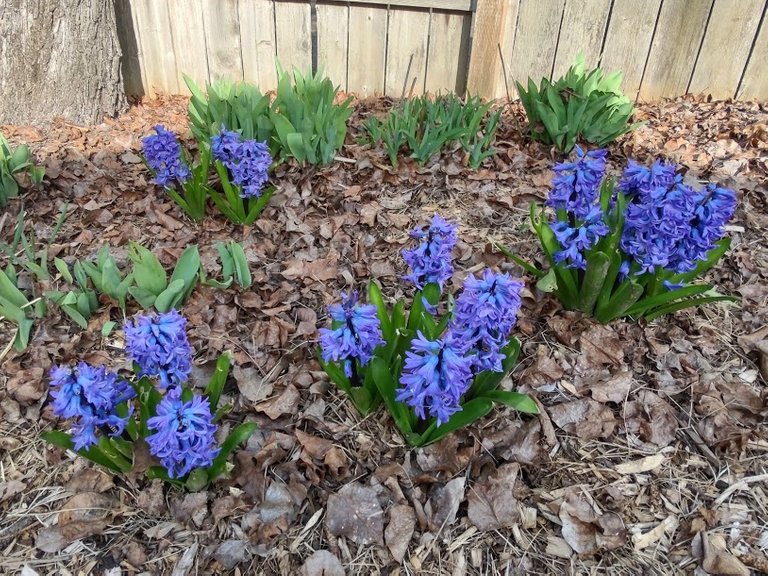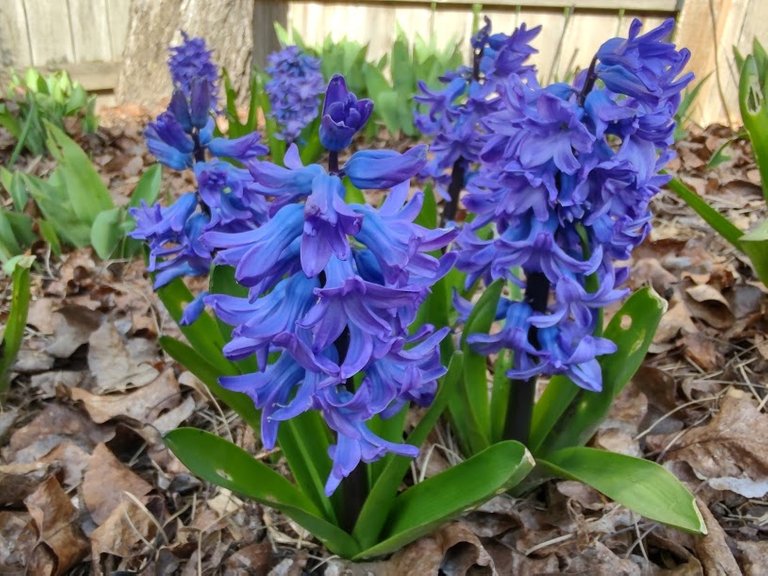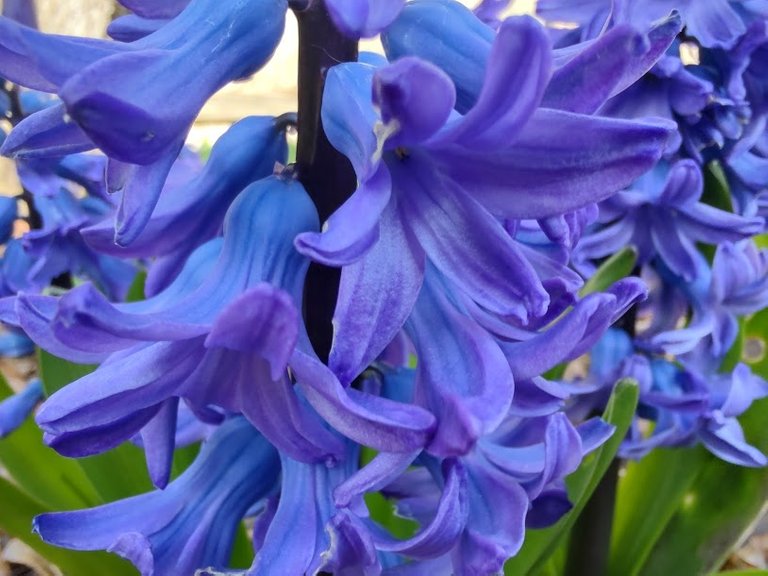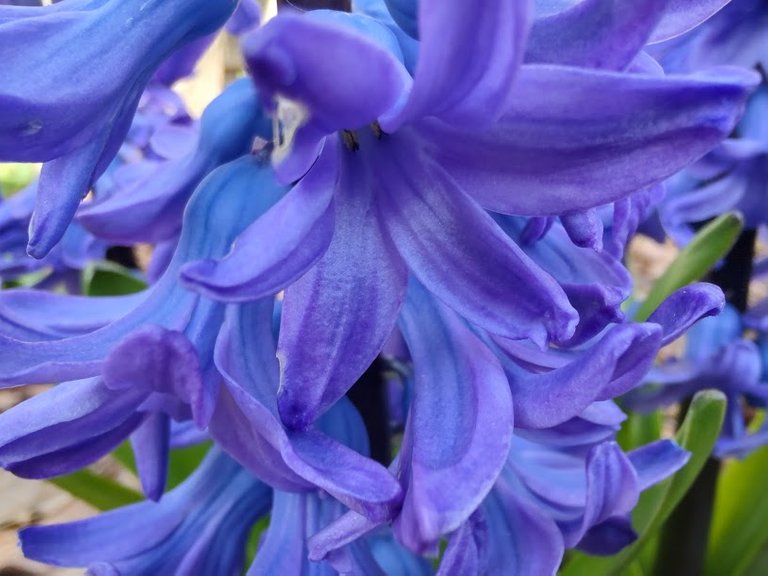 White Clover and Parsley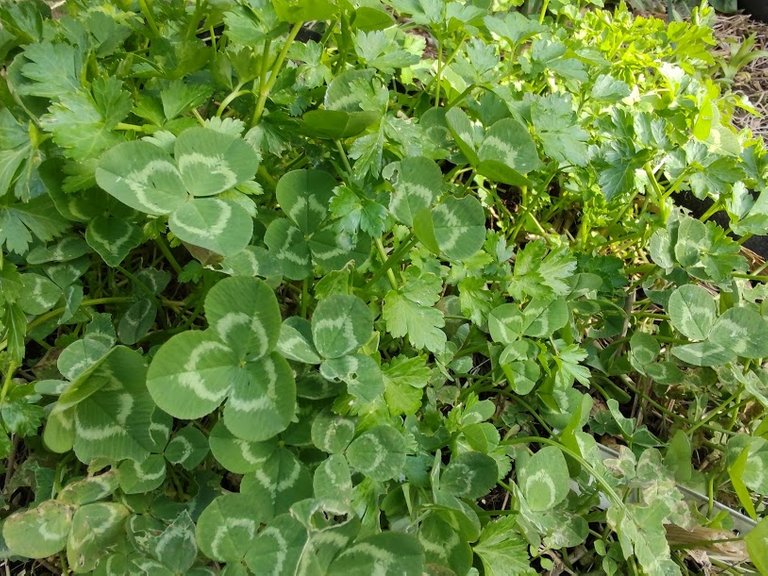 As soon as the evening temperatures warm up, I usually chop and drop all of these greens into the soil, and its ready for planting veggies. The green bits will break down and add some nitrogen nutrients to feed the beneficial composting organisms within the soil.
Conclusion
Thank you for checking out my photos. I've been a bit busy with my daytime jobs lately, but I promise I will be back again to share more photos soon.
Even though I have been working plenty, I have also been spending every sunny day replanting my bonsai trees and prepping new seedlings indoors to go into the garden as soon as temps warm up, and I've got nearly all my happenings captured on camera to share with y'all... as soon as I have more time to spend working on the Hive.
So stay tuned.
---
Post Beneficiaries:
This is my way of thanking each of you for your friendship and support. By sharing my talents on Hive, I can also share to help with your needs.
Let my success also grant you some happiness too.
#hyacinth #daffodil #shamrock #saint-patrick #saintpatricksday #flower #yellow #blue #pink #white #parsley #garden

---
---