Halloween Art: The Cursed Forest [Halloween][Art]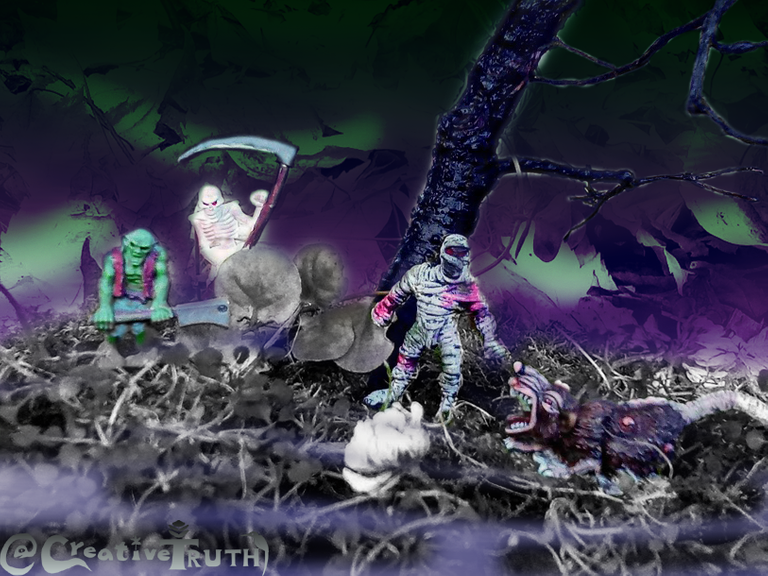 A spooky art media creation by @creativetruth
The above cover photo was made using the two images below.
Full Color
This image was enhanced with a filter to enhance the shadows and boost the colors.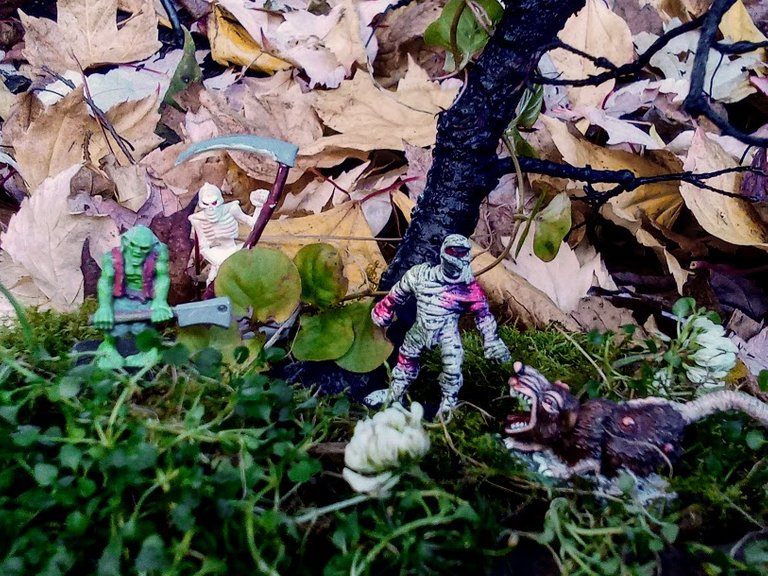 Black and White
Vista is a filter that gives a very contrast heavy monochrome effect. Notice the details on the tree became extra vivid.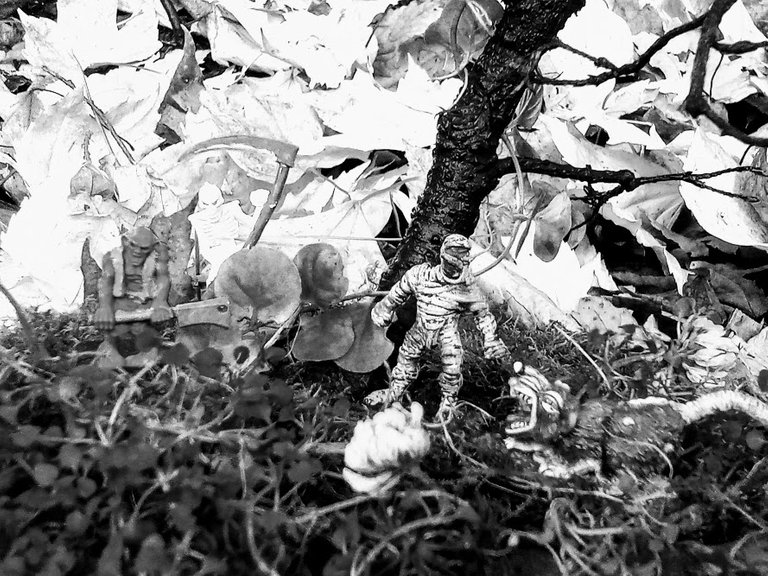 Materials
Four of my old dead bonsai trees were used. I painted a couple of them black. One of them is painted white (with a glow in the dark paint). One was left unpainted.
The primary tree featured is a Douglas Fir tree.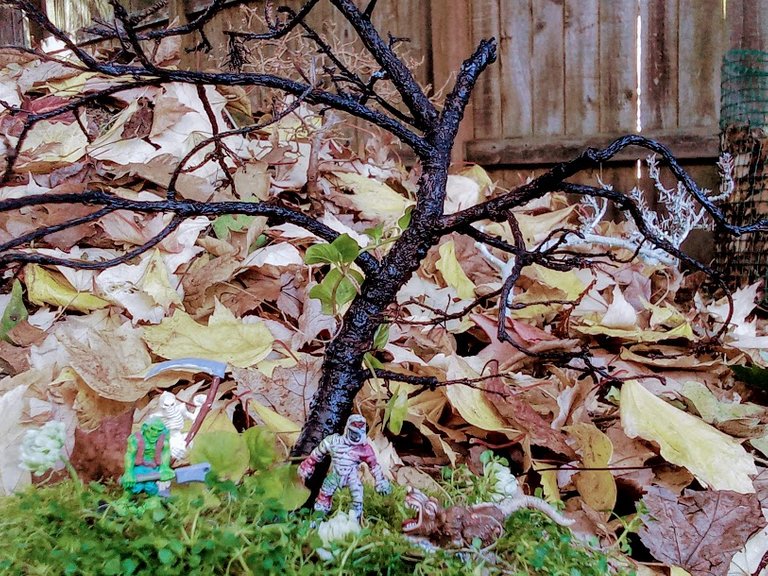 A creeping weed was wound around the tree to look like a pumpkin vine.
Corsican Mint and natural moss were arranged on the base to hide the bonsai pot, and provide a natural surface.
Clover flowers were nestled into the greens.
Background trees were buried into my compost pile (hill), and it was covered in leaves.
The mummy, zombie, and skeleton figures were painted years ago. They are plastic game piece miniatures from the Heroes Quest board game. The monstrous rat is pewter metal another figurine I painted years ago, from the Reaper's Learn to Paint kit.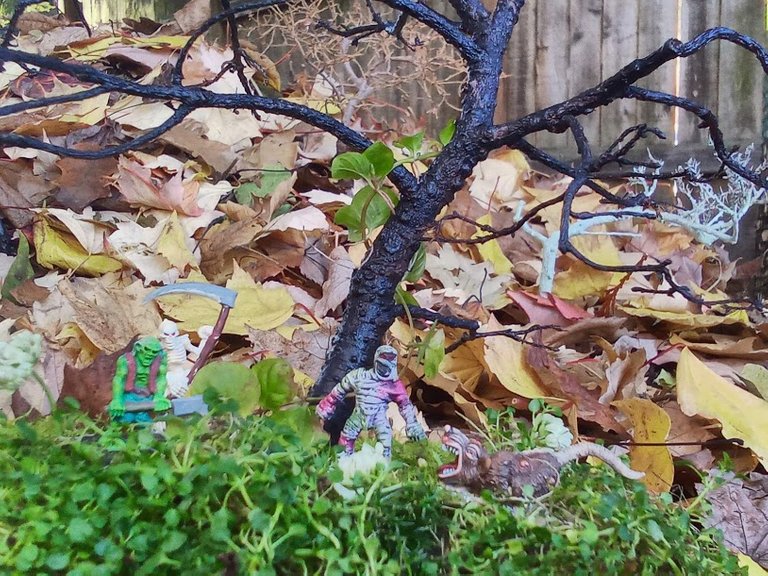 Last reminder...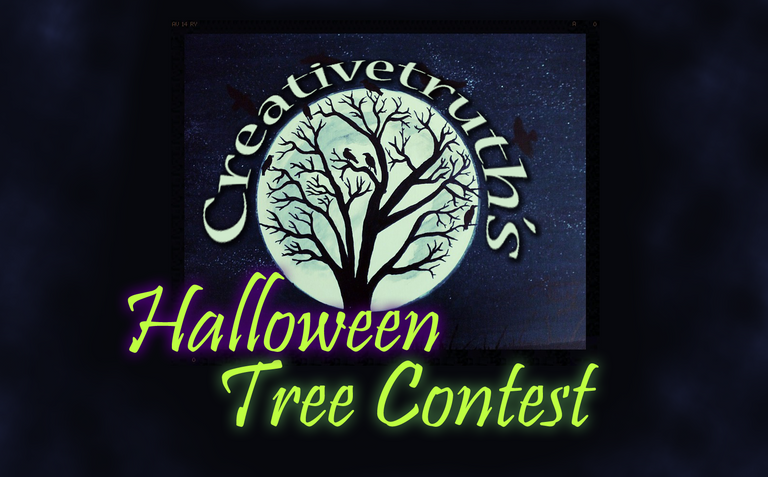 Contest
Four days remaining on the contest I am running (ends Nov. 1).
The more contestants, the more Hive I am giving away to winners.
See contest page for details: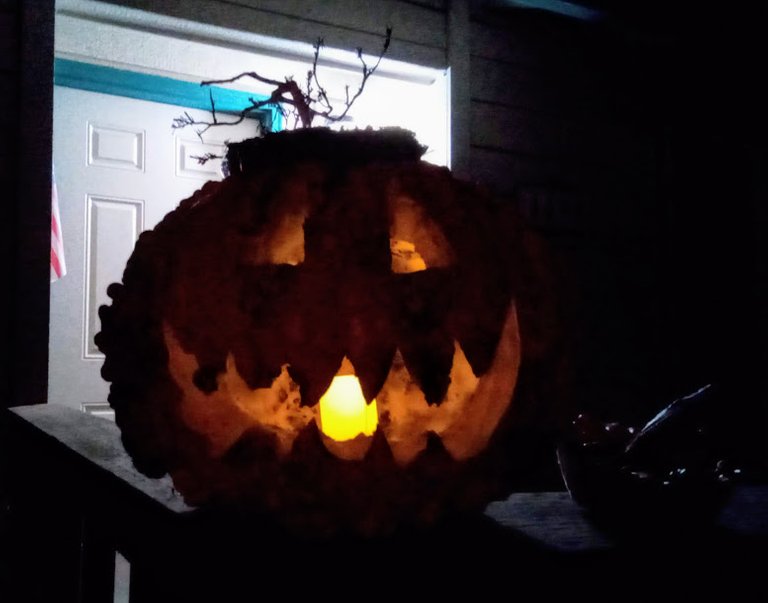 Post Beneficiaries:
This is my way of thanking each of you for your friendship and support. By sharing my talents on Hive, I can also share to help with your needs.
Let my success also grant you some happiness too.
---
Photos in this post are all #originalworks by @creativetruth, unless stated otherwise.
Find me on discord and chat with other tree growers, bonsai enthusiasts, and gardeners.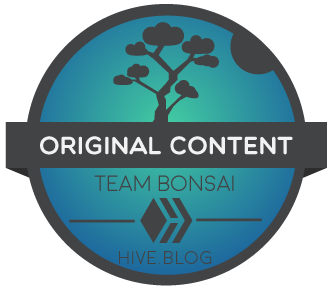 #teambonsai
@hive-193614
#hive-193614
#bonsai
No memberships. Love trees. Make friends. Grow together.
---
#mummy #undead #skeleton #rat #zombie #tree #cursed #forest #mixed-media #photoshop #digital-art

---
---