Hawthorn: Leaves are Becoming Red and Orange [Bonsai]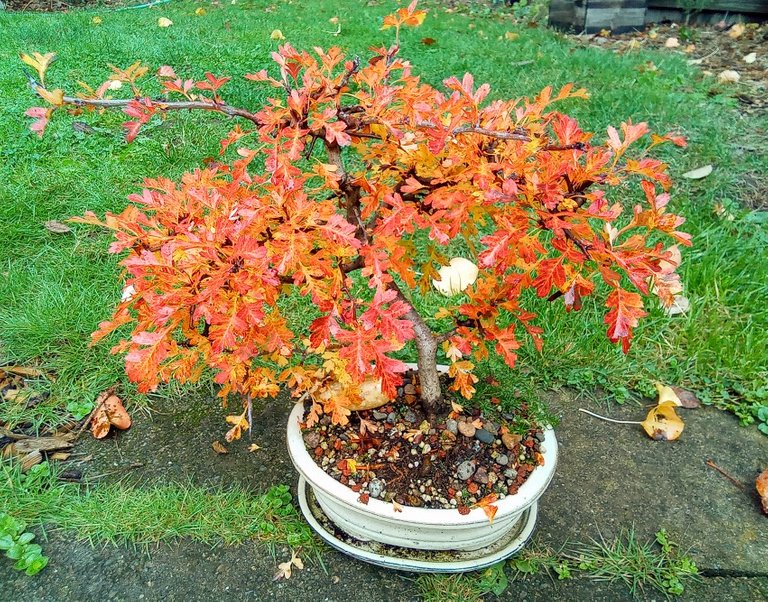 Even after a few days, the color on the leaves continue to change.
Here is a short update on my Hawthorn bonsai tree, after it's had a visit from winter's first frost.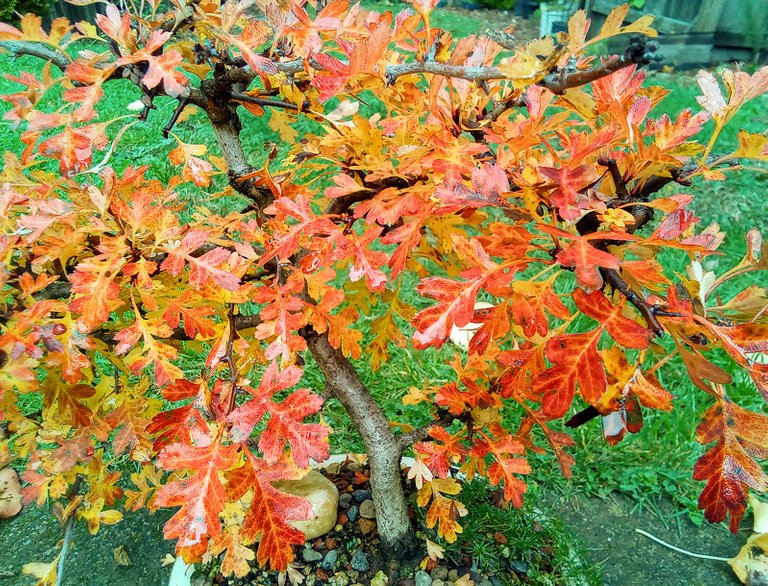 Hues of cherry red, pineapple yellow, georgia peach, and clementine orange.
Truly aglow with fiery light.
---
Photos in this post are all #originalworks by @creativetruth, unless stated otherwise.
Find me on discord and chat with other tree growers, bonsai enthusiasts, and gardeners.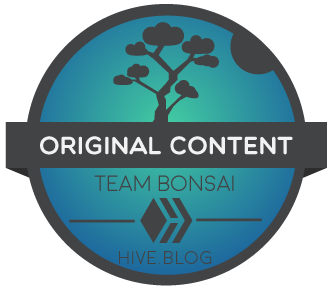 #teambonsai
@hive-193614
#hive-193614
#bonsai
No memberships. Love trees. Make friends. Grow together.
---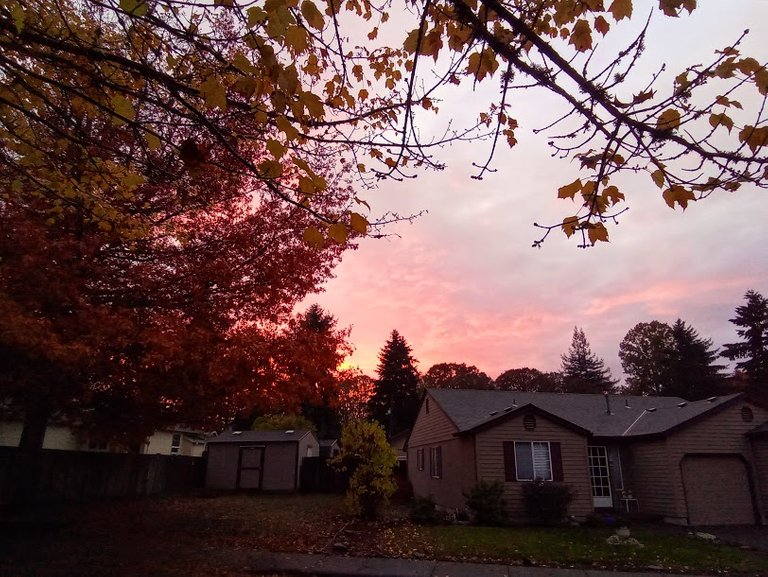 Post Beneficiaries:
This is my way of thanking each of you for your friendship and support. By sharing my talents on Hive, I can also share to help with your needs.
Let my success also grant you some happiness too.
#creative #red #orange #yellow #fall-leaves #fall #tree #hawthorn

---
---