Spicy chili fried rice Grilled chicken satay
Good afternoon, allow me a moment to tell you about the delicious Indonesian cuisine.
Spicy chili fried rice combined with grilled chicken satay.
---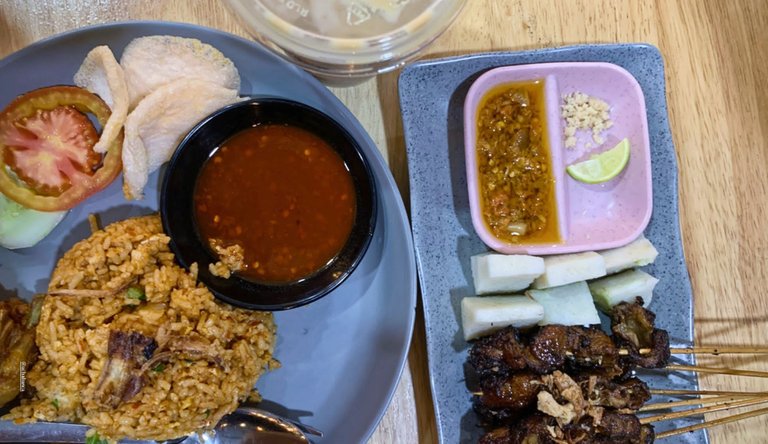 Good afternoon culinary lovers, you must be familiar with very delicious Indonesian dishes. Usually fried rice is eaten with side dishes but this time it's a little different from usual because it's eaten with grilled chicken satay, which is definitely a matter of taste, there's no need to doubt it.
---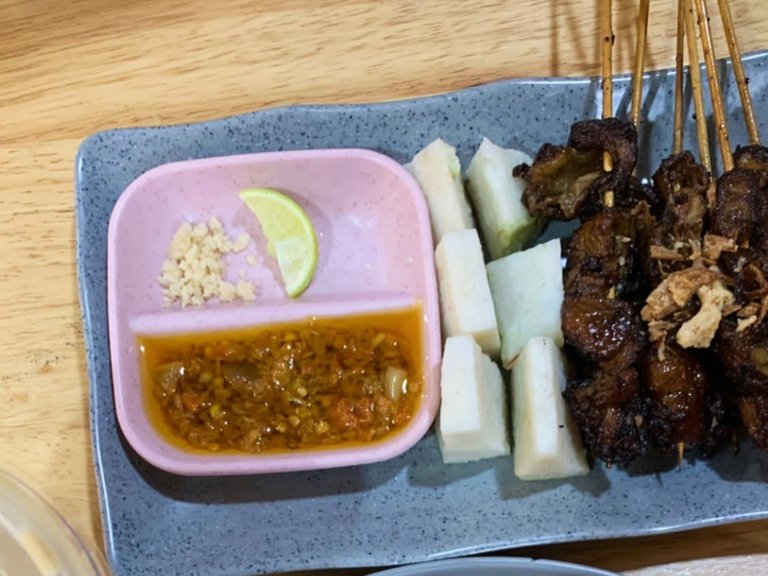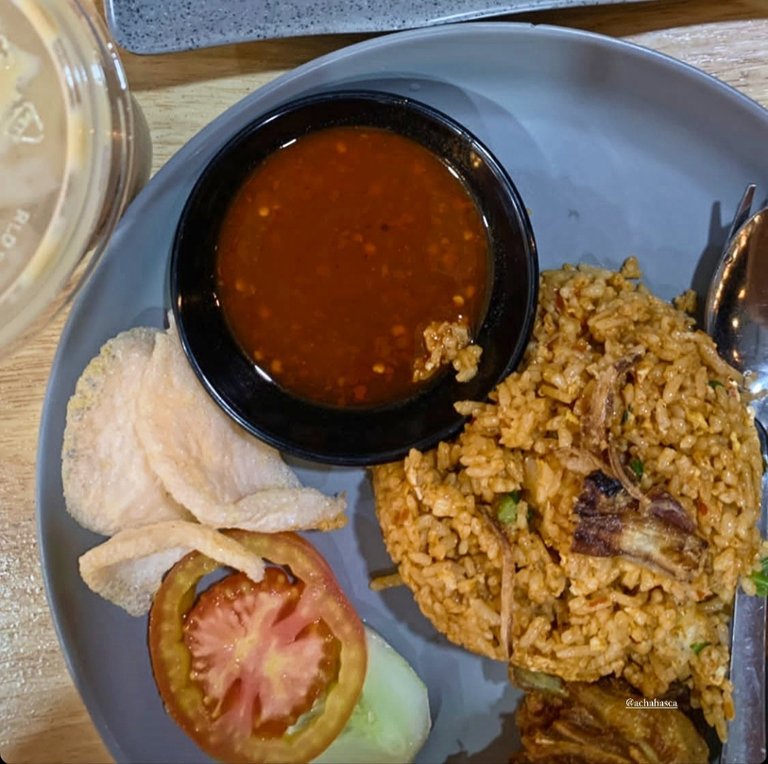 ---
---
Fried rice is basically white rice mixed with spices that are traditionally processed and then cooked or fried and then served with various kinds of side dishes.
There are many types of fried rice in Indonesia, one of which is the one I'm tasting, after the rice is cooked into rice and then fried, this is where the name changes to fried rice.
Then satay, there are also many types of satay in Indonesia, such as cooked satay Padang satay and peanut sauce and Padang sauce.
Usually the satay is served in the form of stabbed with a stick and grilled over low heat until cooked, while the meat used is also varied, including beef, chicken, and goat.
Alright, now let's start to enjoy the taste of the two special dishes, for those of you culinary lovers who are curious about the taste, don't forget to stop by Indonesia to eat this culinary firsthand. Thank you, good day and have a good day.
---
---