A healthy pink tea / Un té rosa saludable [Eng - Esp]





I am pleased to come again to this community, this time I will bring a publication of a tea, which my mom prepares for us daily, it is wonderful for our body, we drink it as much as coffee, and it has many benefits, so I will share with you one of the thousands of varieties, I confess that they all turn out to be delicious.
Me siento complacida de venir nuevamente a esta comunidad, esta vez traeré una publicación de un té, el cual a diario mi mamá nos prepara a diario, es maravilloso para nuestro organismo, lo tomamos tanto como el café, y tiene muchos beneficios, así que compartiré con ustedes una de las miles de variedades, confieso que todas resultan ser deliciosas.





GINGER
The first ingredient that we will use, for all the medicinal properties, of course the most common, is when we have some flu symptoms, we take it daily, but if we see us sick my mom makes tea and gives it to us three times a day and more if necessary, we can also say that it helps to reduce, but the truth is that we do not use it for that reason, and when the Pandemic arrived, we were already taking it, it only affected us because the cost of lemon and ginger increased a lot, I have a friend who sent us from Colombia, because he also came to excasear tremendously, by the way my mom puts it enough so that it stings, the more concentrated the better.
JENGIBRE
El primer ingrediente que usaremos, por todas las propiedades medicinales, por supuesto que el más común, es cuando presentamos algún síntomas de gripe, lo tomamos a diario, pero si nos ve enfermo mi mamá hace el te y nos lo da tres veces al día y más de ser necesario, también podemos decir que ayuda a rebajar, pero la verdad no lo utilizamos por eso, y cuando llegó a la Pandemia, ya nosotros tomábamos, solo nos afectó en que aumento mucho el costo del limón y el jengibre, tengo un amigo que nos enviaba de Colombia, porque también llegó a excasear tremendamente, por cierto mi mamá le coloca bastante para que pique, mientras más concentrado mejor.





TURMERIC
This is an excellent antioxidant, anti-inflammatory and even analgesic, you can use it in food preparations, but in this case, in tea, it helps providing many vitamins and minerals, it has a beautiful orange color, not to mention that it is widely used to prevent cancer, curcuma in combination with these other ingredients make this a great hot cocktail that help us positively.
CURCUMA
Este es un excelente antioxidante, desinflamatorio y hasta analgésico, lo puedes usar en las preparaciones de comidas, pero en este caso, en el te, ayuda aportando muchas vitaminas y minerales, tiene un color anaranjado hermoso, sin olvidar que lo utilizan mucho para evitar el cáncer, la curcuma en combinación con estos otros ingredientes hacen de este un gran cóctel caliente que nos ayudan positivamente.





LEMON
It is a key piece in the tea, without that sour taste, I could never drink it, plus it contains vitamin C, which is necessary to raise when we are being attacked by a virus or a flu, raising our defenses.
LIMÓN
Es una pieza clave en el te, sin ese sabor ácido, no podría jamás tomarlo, además que contiene la vitamina C, la cual es necesaria subir cuando estamos siendo atacado por un virus o una gripe, subiendo nuestras defensas.





TUA TUA
When the pandemic time came due to the COVID my mom added this plant to her tea, and they give it a very attractive pink color, but it also helps as a powerful antibiotic and anti-inflammatory, which in combination with the others will help you to raise those defenses and get out of that flu fast, or just to take it as one more enjoyment of life.
TUA TUA
Cuando llegó el tiempo de pandemia debido al COVID mi mamá agrego está planta a sus te, y le proporcionan un color rosa muy atractivo, pero también ayuda como un poderoso antibiótico y desinflamatorio, que en combinación con los otros te ayudarán a subir esas defensas y a salir rápido de esa gripe, o simplemente por tomarlo como un disfrute más de la vida.





HONEY
And last but not least is honey, well if you do not have it you can sweeten with sugar, but remember that it is a natural antioxidant, and we here in Apure can get it easily, well before they bought a huge jar now it is more difficult, but even the smallest should not stop using it for the benefits.
MIEL
Y por último pero no menos importante está la miel, bueno si no tienes puedes endulzar con azúcar, pero recuerda que es antioxidante natural, y nosotros aquí en Apure lo podemos conseguir con facilidad, bueno antes se compraban un tremendo frasco ahora es más difícil, pero así sea el más pequeño no debemos dejar de utilizar por los beneficios.
ENGLISH
Once all the ingredients have been presented, wash and peel the ginger and turmeric and chop it.
ESPAÑOL
Una vez presentados todos los ingredientes, lavamos y pelamos el jengibre y la cúrcuma, lo cortamos.
---





In a pot, place the water, and then introduce the ginger, turmeric, and tua tua leaves, add a little sugar, to use less honey.
En una olla, colocamos el agua, y luego introducimos el jengibre, cúrcuma, y la hojas de tua tua, agregamos un poco de azúcar, para utilizar menos la miel.
---





As time passes, the water turns pink, and the ginger, turmeric and tua tua, release their juices to provide great benefits to our health, in addition to providing a rich hot drink like this tea.
En la medida que pasa el tiempo el agua se va poniendo rosada, y el jengibre, la cúrcuma y la tua tua, van soltando sus jugos para aportar los grandes beneficios a nuestras salud, además de proporcionar una rica bebida caliente como lo es este te.
---





Meet my mom, this is the beauty that makes us drink this delicious tea, I can not make this publication without mentioning her leading role in this matter.
Les presento a mi mamá, está es la hermosura que nos hace beber este rico te, no puedo hacer esta publicación sin mencionar su rol protagónico en este asunto.
---





I add the lemon, I can do per cup or in the big pot, at home we go for the second option because we all go through the kitchen and drink the tea, so it will not be necessary to cut a lemon and squeeze it.
Agrego el limón, puedo hacer por cada taza o en la olla grande, en casa nos vamos por la segunda opción porque todos pasamos por la cocina y tomamos el te, así que no será necesario cortar un limón y exprimirlo.
---





Finally, I add the honey in a teaspoon, stir and that's it.
Para finalizar agrego la miel, en una cucharilla, renuevo y listo.
---





Now we just need to call the family to sit down and enjoy this delicious tea.
Ahora solo falta llamar a la familia, para sentarnos a disfrutar de este rico te.
---










Look at the color of the rich tea my mom makes.
Observa el color del rico té que prepara mi mamá.
---










Las fotos son propias tomadas con mi teléfono Tecno Camón 17, es importante añadir el uso de la app Canvas para editar la portada y el banner.
The photos are my own taken with my Tecno Camón 17 phone, it is important to add the use of the Canvas app to edit the cover and the banner.
---





Esta historia es original creada por @crisch23, creada exclusivamente en hive en la comunidad de Cinnamon Cup Coffee porque me gusta tomar un rico té, se usó deepl como traductor.
This story is original created by @crisch23, created exclusively on hive in the Cinnamon Cup Coffee community because I like to have a nice tea, deepl was used as translator.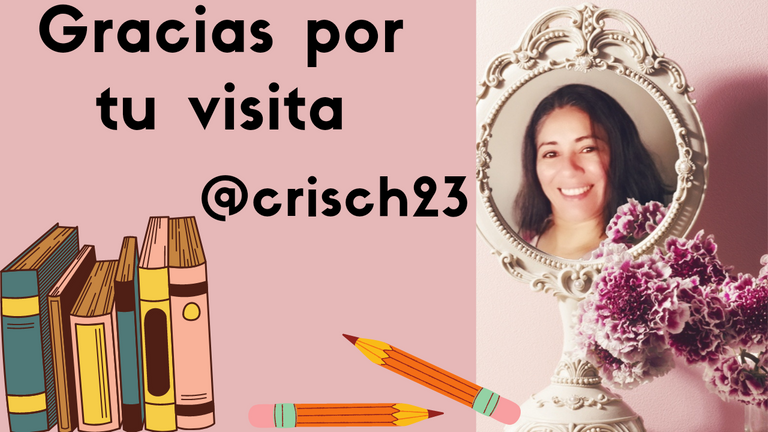 ---
---