Come and paint Shi QingXuan with me! (ESP/ENG)
¡Hola amigos! Hoy quiero mostrarles mi segundo fanart de la serie de fanarts de tgcf.
Hi besties! Today I want to show you my second fanart of my tgcf's fanarts serie.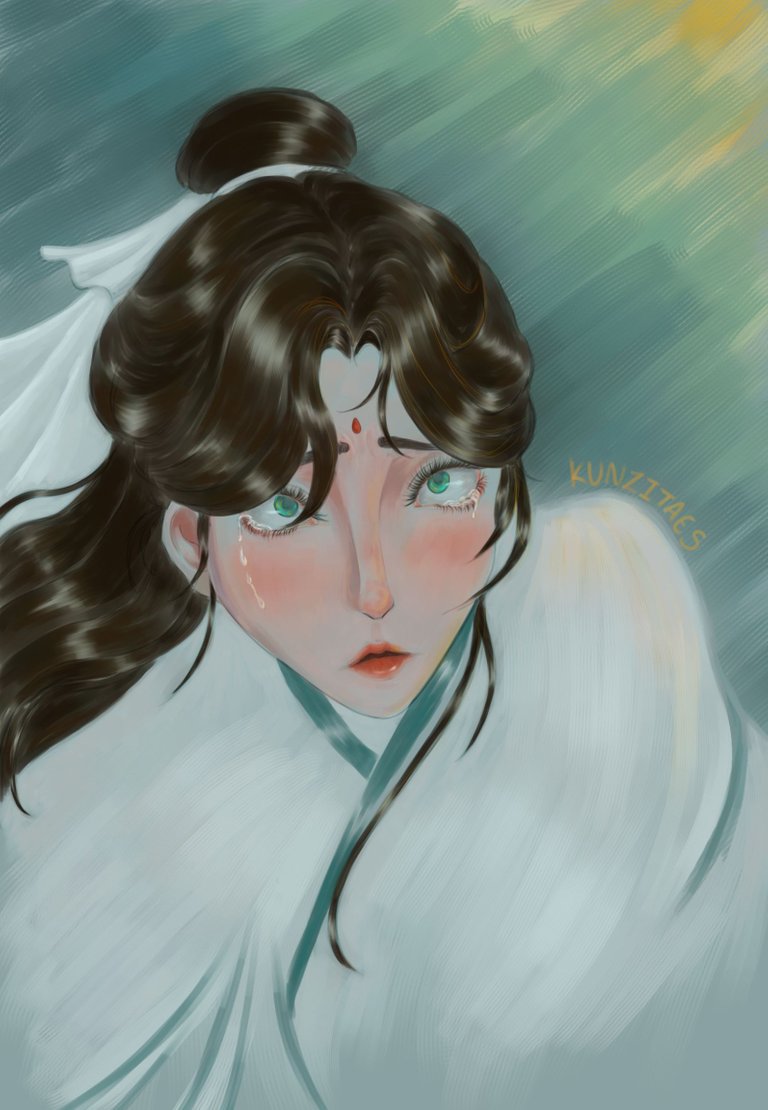 Para esta pintura solo usé un pincel duro para pintar al óleo. Dicho esto, ¡comencemos!
For this painting I only used a hard oil painting brush. With that said, let's begin! 

PROCESO/PROCESS
Empecé, como siempre, haciendo un boceto aproximado y luego un lineart limpio.
I started, as always, doing a rough sketch and then a clean lineart.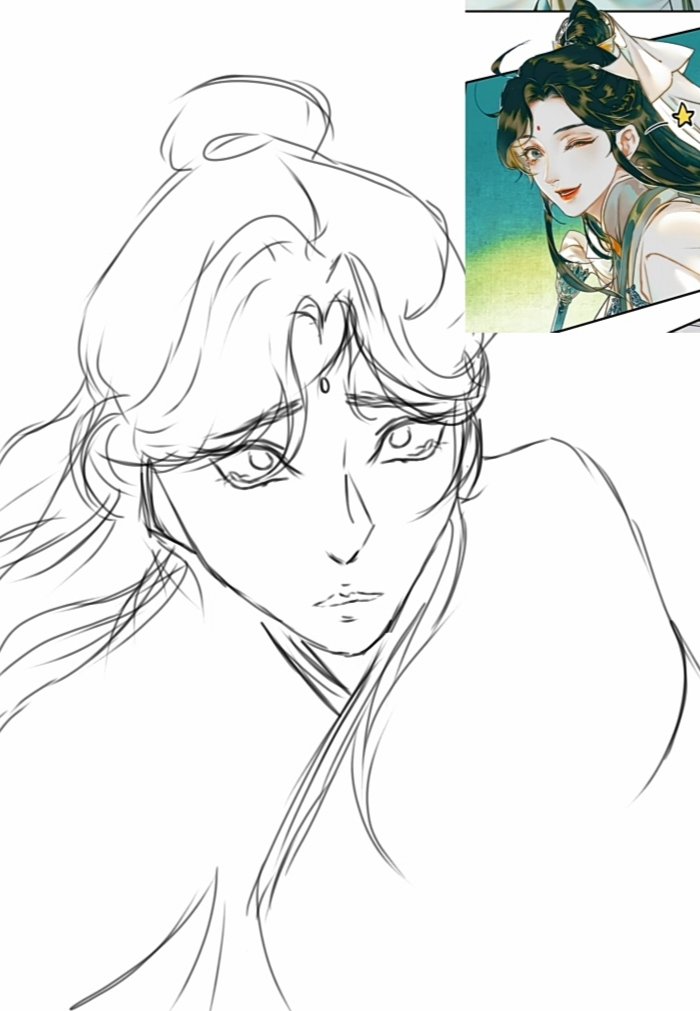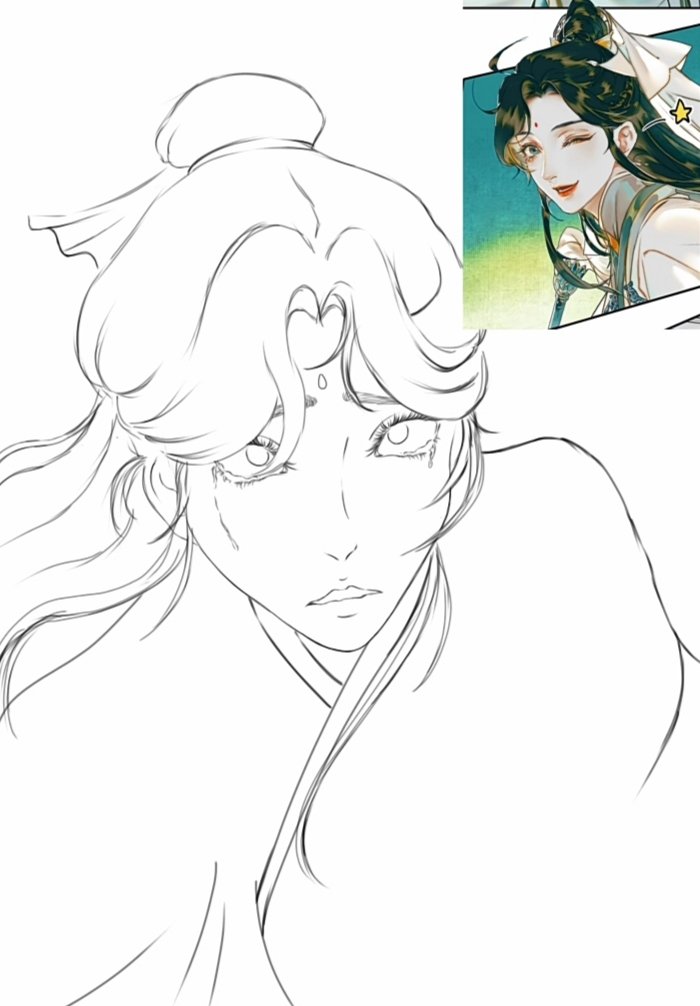 .
Luego elegí un azul desaturado para la base del rostro.
Then I chose a desaturated blue for the base of the face.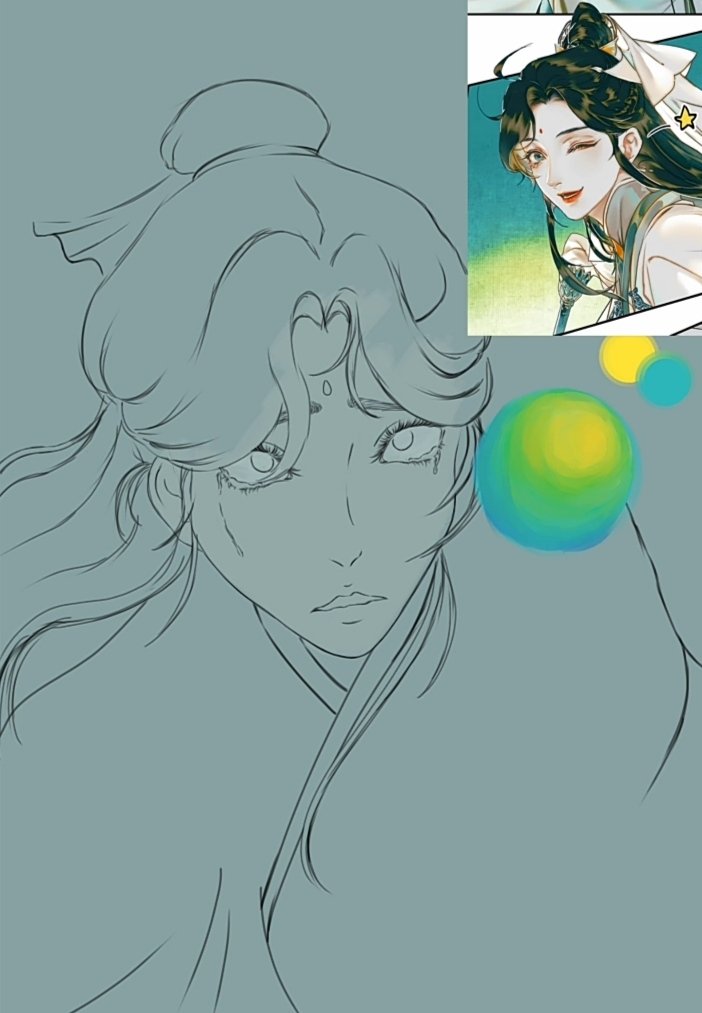 Sobre el color azul comencé a pintar los ojos que, sinceramente, eran mi parte favorita.
Over the color blue I started to paint the eyes which, honestly, was my favorite part.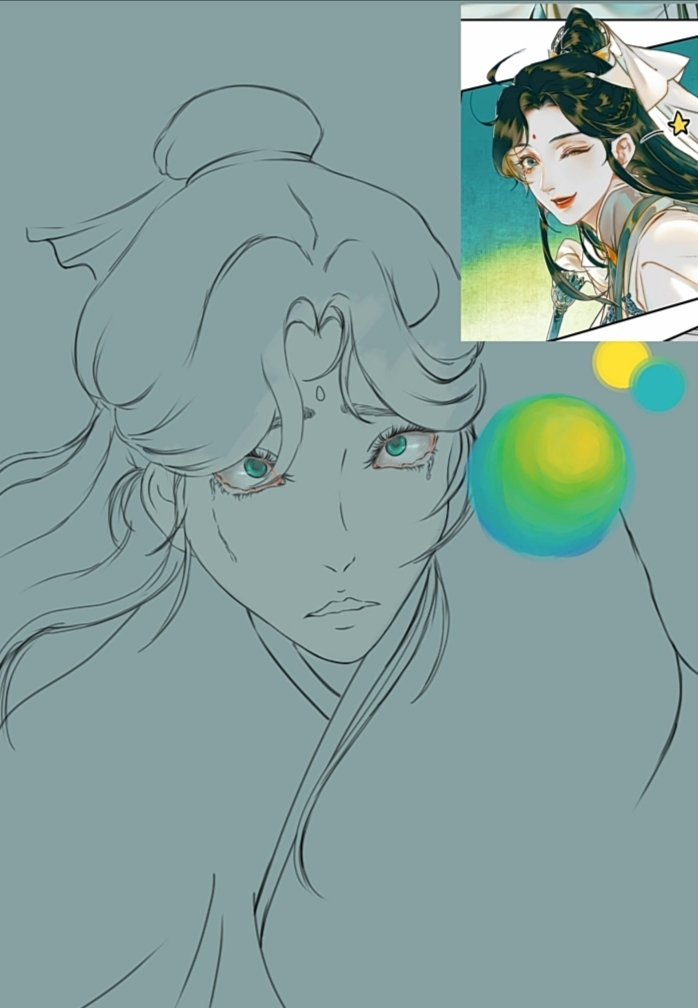 Luego con un rosa suave comencé a pintar la piel, mezclándolo con el azul y pintando algunos puntos, como las mejillas, con un rosa más vivo.
Then with a soft pink I started to paint the skin, mixing it up with the blue and painting some points, like the cheeks, with a brighter pink.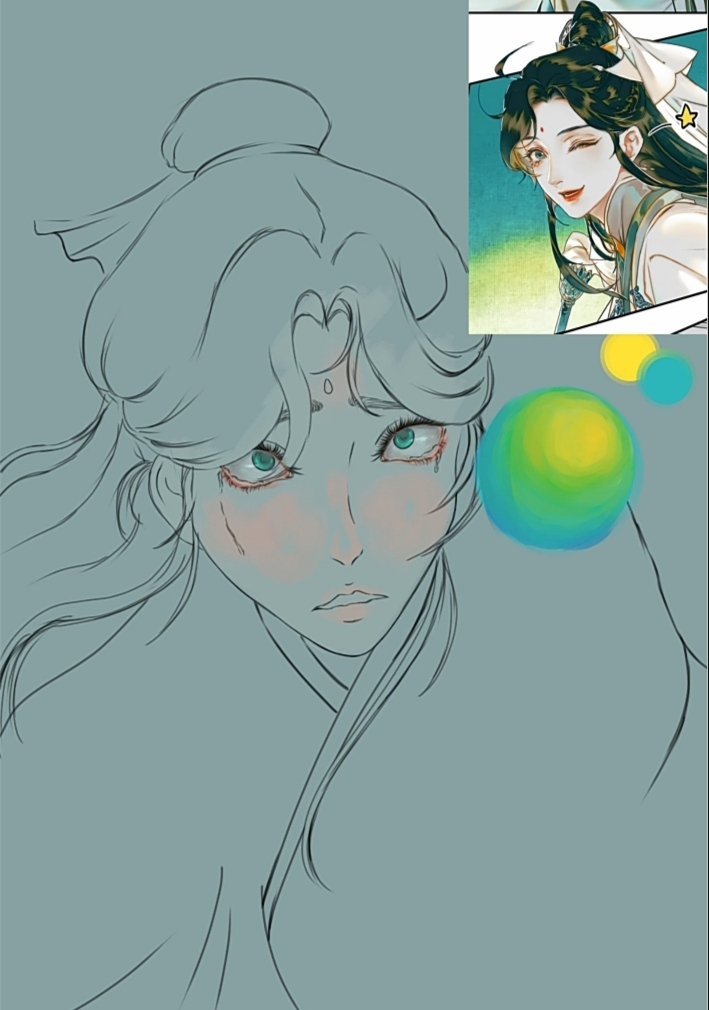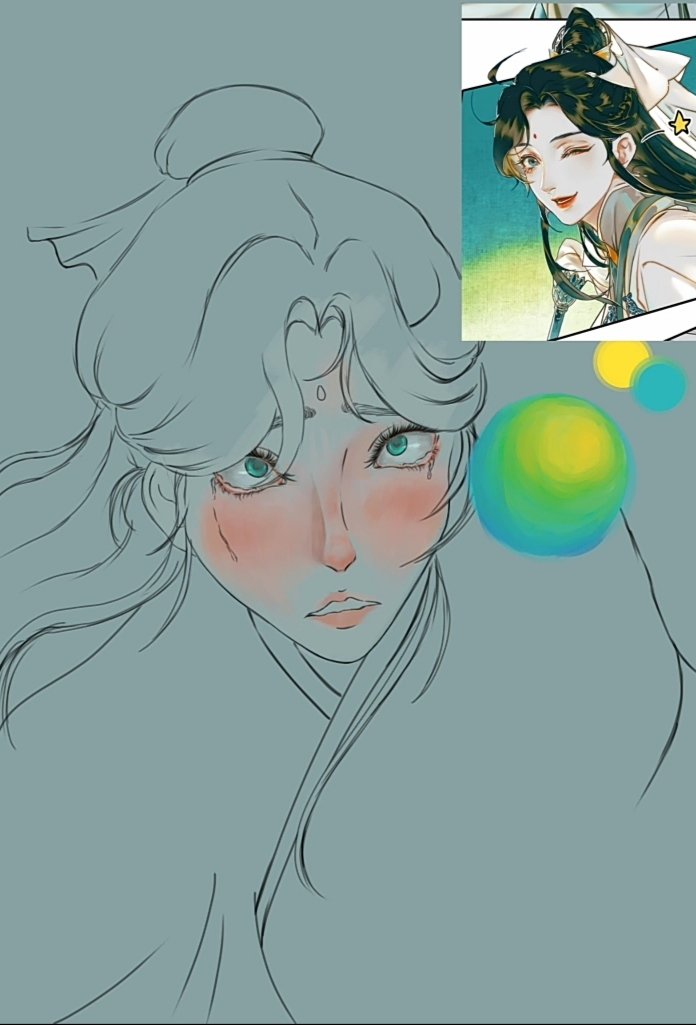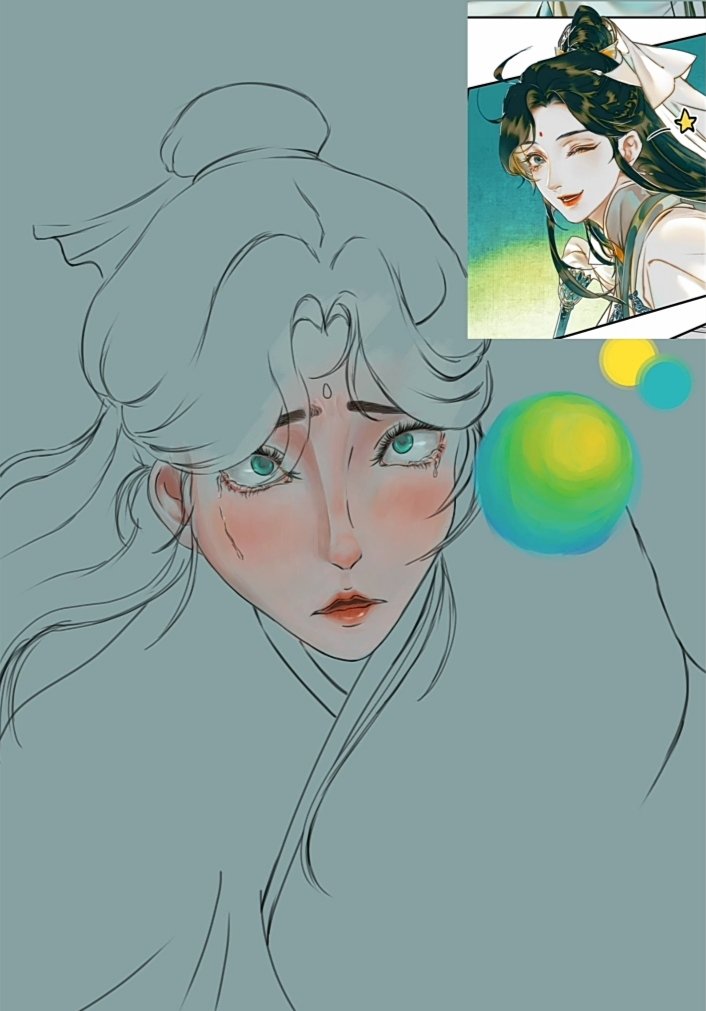 Inmediatamente después de terminar la cara, comencé con el cabello, aplicando el color de la parte más clara como base y luego pinté los mechones más oscuros con el mismo pincel que había usado todo este tiempo.
Right after the face was done I started with the hair, applying the color of the lighter part as the base and then painting darker strands with the same brush I had use all this time.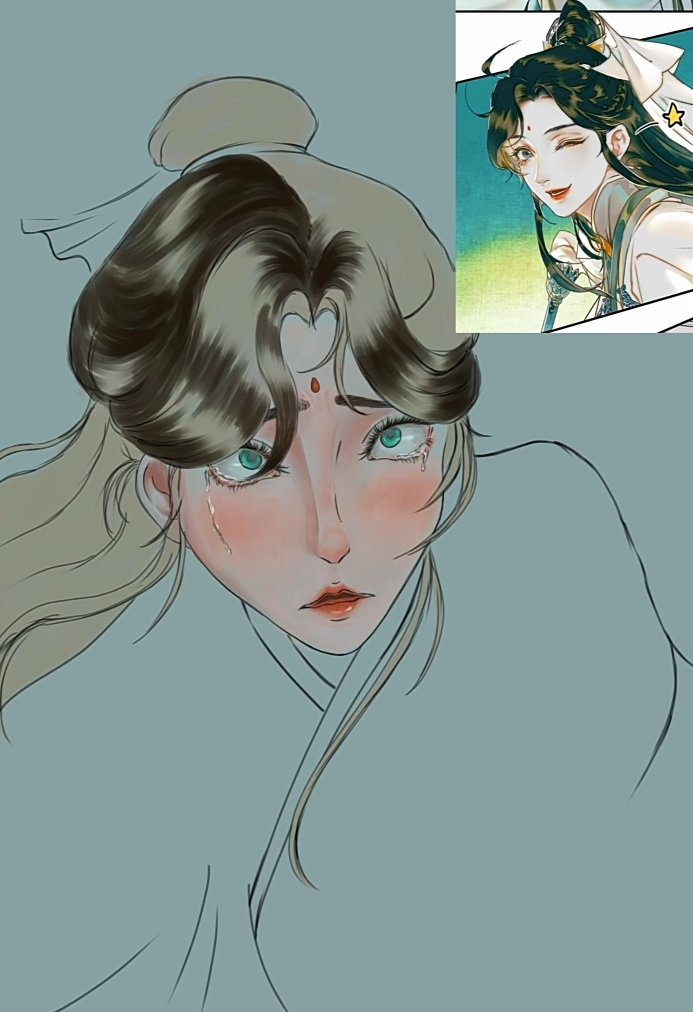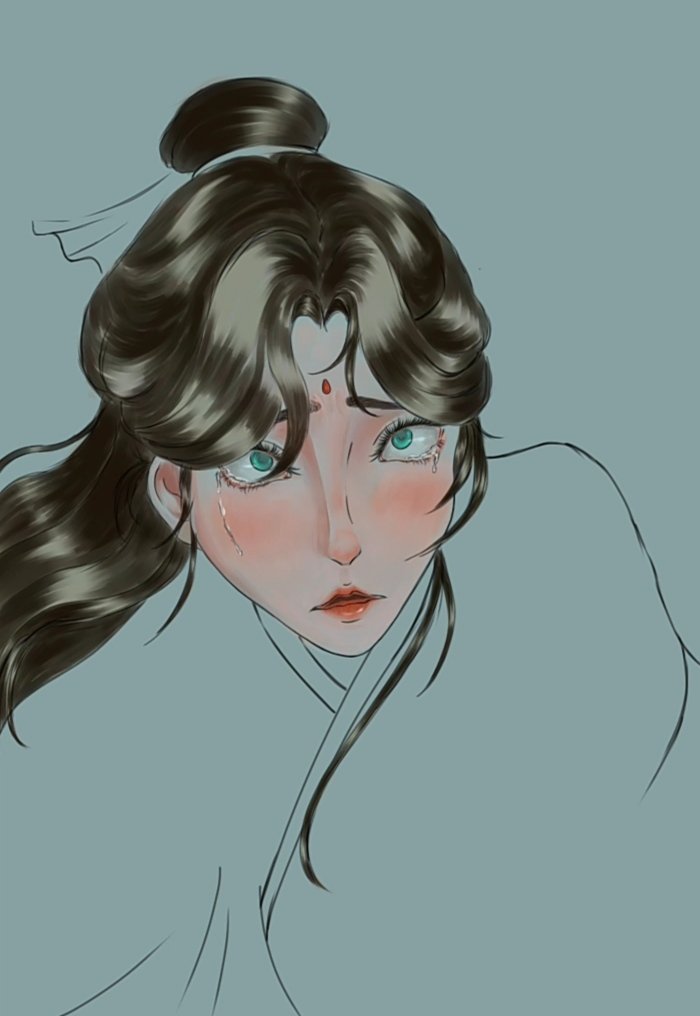 Por último, pero no menos importante, pinté la ropa y agregué algunos detalles.
Last but not least, I painted the clothes and add some details.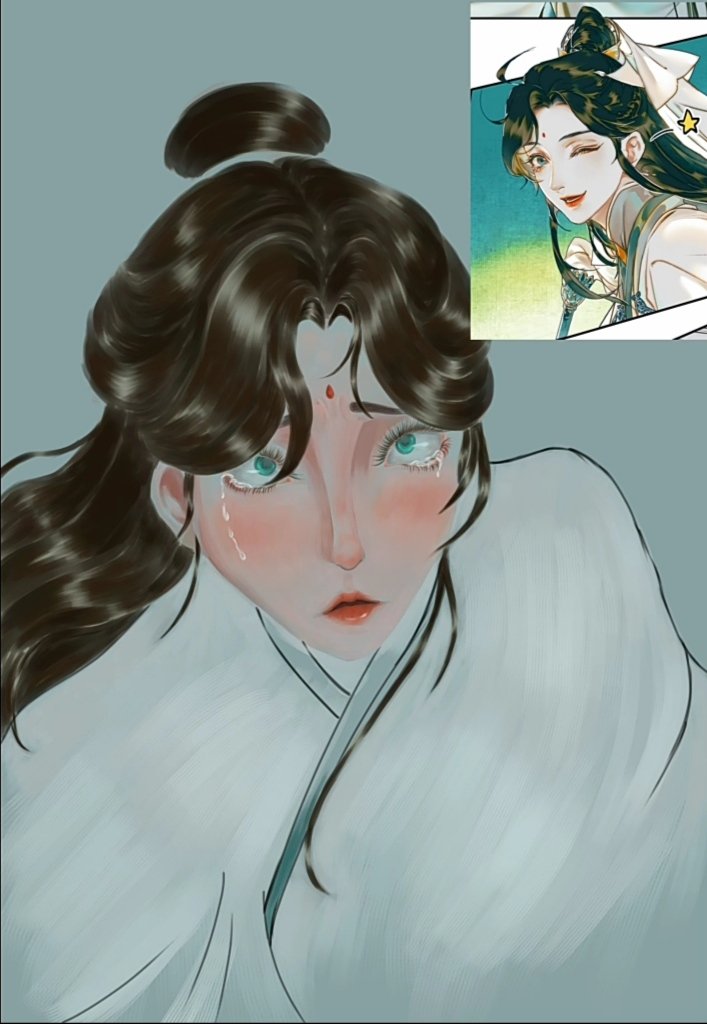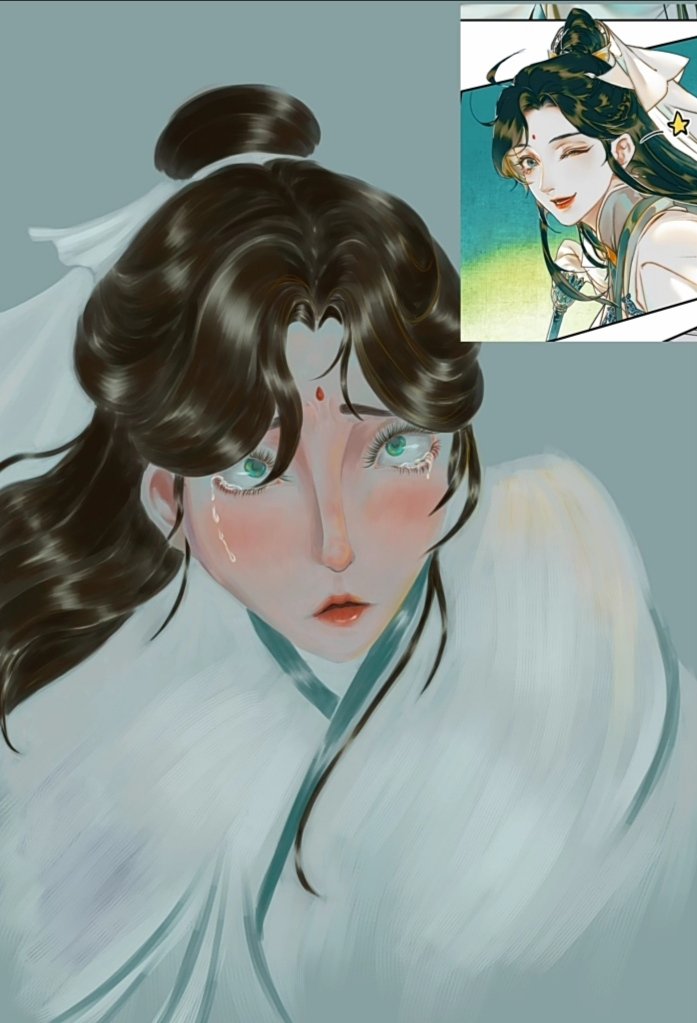 .
¡Y aquí estamos! ¡El resultado final!
And here we are! The final result!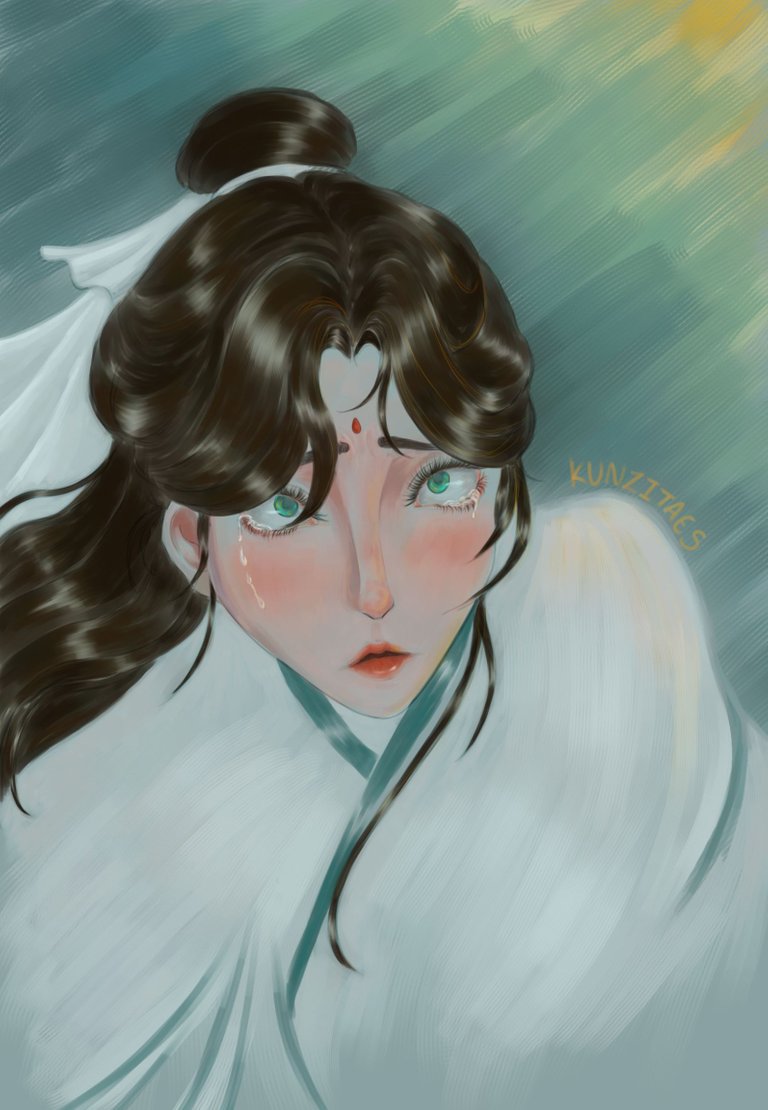 Déjame saber lo que piensas en los comentarios.
Let me know what do you think in the comments. 

Si quieres ver todo el proceso puedes verlo en mi cuenta de TikTok!
Haga clic aquí. https://vm.tiktok.com/ZMNseay2H/?k=1
If you want to see the whole process you can watch it on my TikTok account! 
Click here. https://vm.tiktok.com/ZMNseay2H/?k=1

---
---