Generating A Passive Income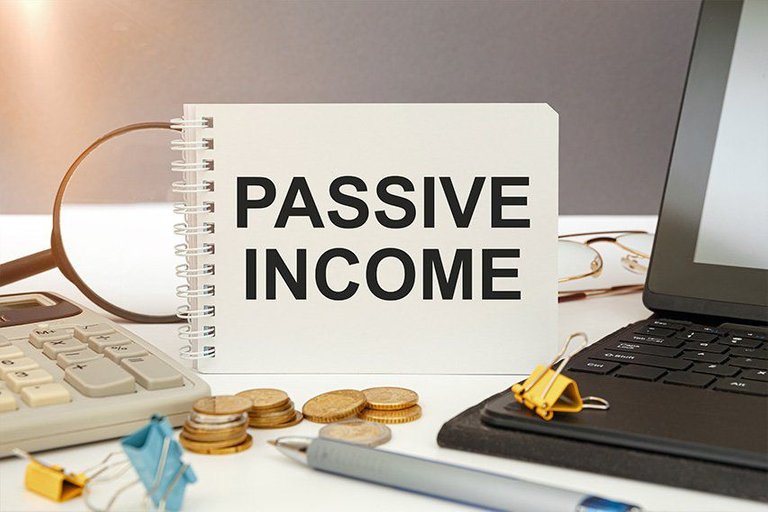 Passive income can be taken the wrong way as you would initially think of maybe $500 per month, but done correctly can be anywhere from a $100 up to $10 000 or more monthly.
This is something the wealthy do by generating multiple income streams which are far from passive when all combined into one income. Easier said than done as it helps to have wealth to begin with but this doesn't have to be the case as there are opportunities everywhere.
The wealthy use 7 income streams and to be honest we are looking at one or two as there are opportunities in Cryptoto create a decent sized passive income stream. Rome wasn't built in a day as creating a passive income stream could take years to get to the point where that income changes your lifestyle.


The majority of comments mentioned bank interest telling us how clueless the majority really are. Where is the compounding mixed with a decent APR
I was reading a comment on Twitter about passive income and what was evidently clear due to the replies is how clueless many are on what passive income really is. This is not surprising though considering the majority of Crypto is all about now and not about tomorrow. Crypto and working on something for years don't exactly go hand in hand as everyone seems to want instant profits.
What is common across Crypto is always talking about taking profits instead of building a giant sized portfolio that is bulletproof. My strategy is to ride the cycles not caring about price until I have a portfolio to be proud of. No wonder the bigger institutions are dominating Bitcoin because if you sell there will be less and less available until there is virtually nothing left. The trend over the last few years has shown where this is going so surely holding would be ore beneficial in the long term.
Being on Hive has shown us the way to operate in Crypto as there is an art on how to build your bags. This will pay off for all Hive users as this will or should flow into how we think with other Crypto projects/investments. We are ahead of the game and why staking should always be the preferred option to growing your overall value. This is the long term secret to growing a passive income as you are building something far bigger.
Having enough staked generating a monthly income even if the price has lost 80 or 90% in value. Too many fall into the trap of seeing the value at the ATH and should be calculating the income on the worst case scenario. Having stake earning a decent steady APR along with compound interest takes time to generate a living passive income, but a lot less time than if you tried this in real life. Very few people get to the point of being able to achieve this as passive income is elusive unless you have wealth already.
The project I have set out on is a 10 year project which involves staking and no cashing out. Why sell when the passive income is going to set you free from living from month to month. 10 years is nothing in time as the final goal is definitely worth the sacrifice. Crypto is still so early with so much value still to be invested so why not take advantage and make the most of this opportunity?
Having 2, 3 or maybe more long term investments is not that hard to achieve with the knowledge and expertise we have. A blockchain like Hive within the next 5 years could generate enough monthly income as long as you have a large enough stake combined with HBD as an option with a 20% APR. The one stream of passive income is here and why it takes time to achieve as it is generated from years of dedication.
Posted Using LeoFinance Beta
---
---