Having The Ability To Stay Ahead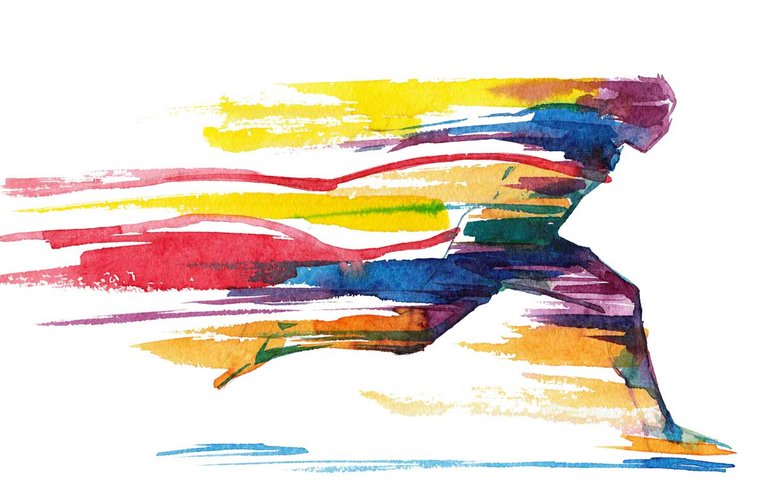 In the real world it is dog eat dog yet those not involved don't realise the ones who are involved in Crypto are already eating and the gains being made are life changing. This is how we are getting ahead at an ever increasing rate.
I do think it is important to understand the position we are all in being involved in Crypto so early on. The more we have the more we make through APR and compounding via staking.
This is important as it is growing our bags whilst others not in crypto have to invest the equivalent value in Dollars to match what we have. This is only going to be larger sums required as the bags and prices rise.
Even at the low prices of most Crypto we see today down from the highs of November last year anyone entering today would still have to invest a decent number to match what most of us have.
Fast forward to 2025 and think how much it would cost then as the prices should have significantly increased by then along with what we have all accumulated. Personally I don't have $500K to invest and expect my bags to be worth way more at that point. $100K in Crypto today could easily be $300K next year and give it 5 years who knows how many digits that number would be.
I know many wealthy people who have done well in life yet they are not in Crypto and is kind of a warm and fuzzy feeling having the ability to get ahead of them. The ability to outperform earnings in the real world is evident by the ever increasing wallet values we see when we have price spikes. This is just the tip of the ice berg as those numbers are going to sky rocket with a little patience.
Over the next 3 years looking at values only highlights what we already know and that there is serious value to be made by staying busy. Compounding interest takes years to gain traction and we all have a decent head start on others who are still to enter the Crypto world.
I do see Crypto as the new wealth or kid on the block as to earning potential which is going to create a whole new class of wealth similar to those that made it during the dot com bubble. The difference is that this is no bubble and Crypto is the currency of the future.
Every single day that passes the gap between those in crypto and those that aren't is increasing as to the overall wealth those individuals will have in the future. This is not so obvious right now, but give it a year or two and the outsiders will realise what they have potentially missed out on as this is a big swing.
Posted Using LeoFinance Beta
---
---