Hive - More Than A Safety Net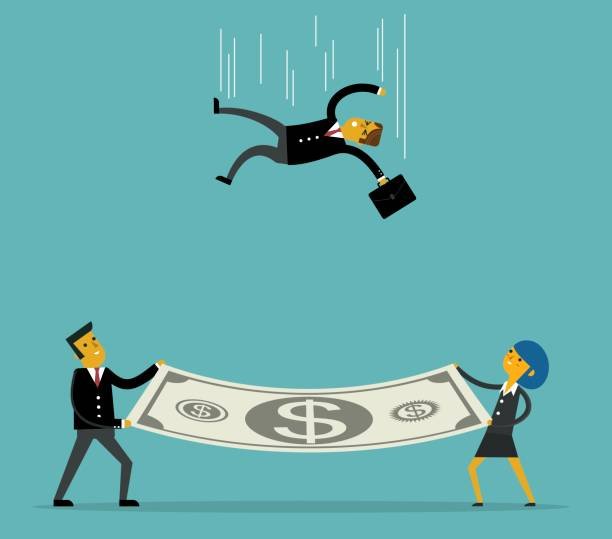 Sadly in todays market those that lose their jobs end up losing everything as there is no work available. Most don't have a plan B or a Hive account to fall back onto as many have no clue it even exists. I think having a Hive account you look at the world differently to how others see life.
Today we had a handyman and his assistant come and repair the garage door that came off it's rails a few days back. The 4 hours work only cost $35 which kind of shocked me as in this day and age there are very few people charging those sorts of rates. Call out prices are normally that price before any work is even negotiated. Not surprisingly I am compiling a list to keep him busy as I am no handy man.
This is hard work for little reward and what got me thinking how lucky we are to have found a place like Hive. Earning a buck to survive is only going to get harder in the future even though I expect this two man team will always have work due to their down to earth rates. Would I get out of bed and use my car which is not cheap to run for $35 and have an assistant I am paying as well?
Someone who is established on Hive with some stake behind them should be able to earn a decent living wage in the next few years without having to resort to manual labor like this poor soul has to.
A living wage is relative to where you live as Hive being at $0.55c means if you were earning just 12 Hive per day that would match a casual workers take home pay. Scary when you look at it in these terms as many have to take whatever work they can find just to survive. It is tougher for those that had a decent living and are now having to resort to whatever they can find as there are more and more people out of work due to the economic climate.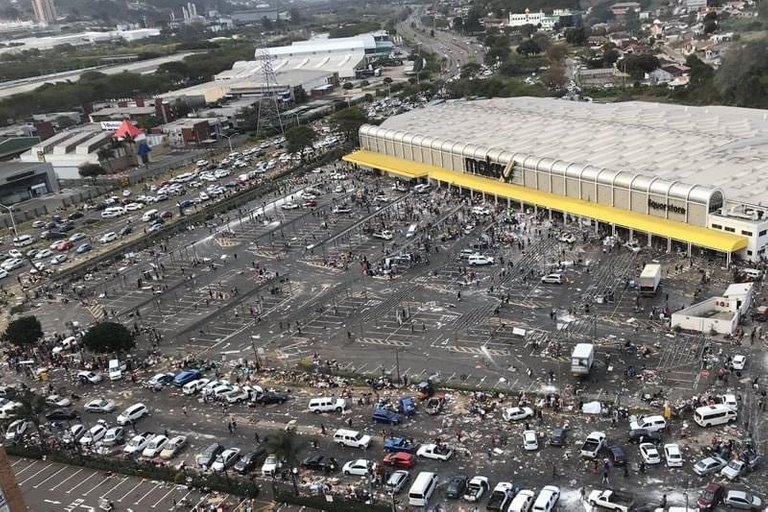 The riots cost Walmart an estimated R2.5 billion in damages and stolen goods. Forget lost sales and salaries they had to pay for months whilst the clean up and rebuilding took place.
The riots we experienced here in June last year is now being felt as Walmart are closing down 15 stores with over 1000 jobs disappearing. The strike actions by the labor unions was always going to have a hefty price with a knock on effect and this is the businesses we know about so how many others have closed down permanently.
Having a place like Hive where you are earning real money is more of a safety net as I just don't see it as a full time gig right now. the longer one can see it in this light the better as the stake will just keep on growing without being diluted by power downs.
Thankfully I don't have to do manual labor or use Hive to survive as for now it is more like a savings account or pension plan on steroids. If we play our cards right the Hive we stake and grow today will look after us when we may need it most. We just don't know what is around the corner as life it seems will become a lot tougher over the next few years.
I saw a comment from another Crypto community member the other day saying he would sell his stake at $5 and wondered why would he even contemplate that. The higher the value means that stake generates more income without ever having to sell and that is where the real wealth lies. Being able to generate an income without touching the stake is so rare and we have that opportunity in Crypto and especially on Hive.
As more and more funds flow into Crypto raising the values of many projects we should all benefit immensely and will appreciate the stake we have. The values are only going to rise in due course so selling yourself short because you have a magic number in your head is somewhat short sighted. I have never put a magic number down as if you have enough stake there is never any reason to sell.
Posted Using LeoFinance Beta
---
---