How Relevant is Your Crypto Investment?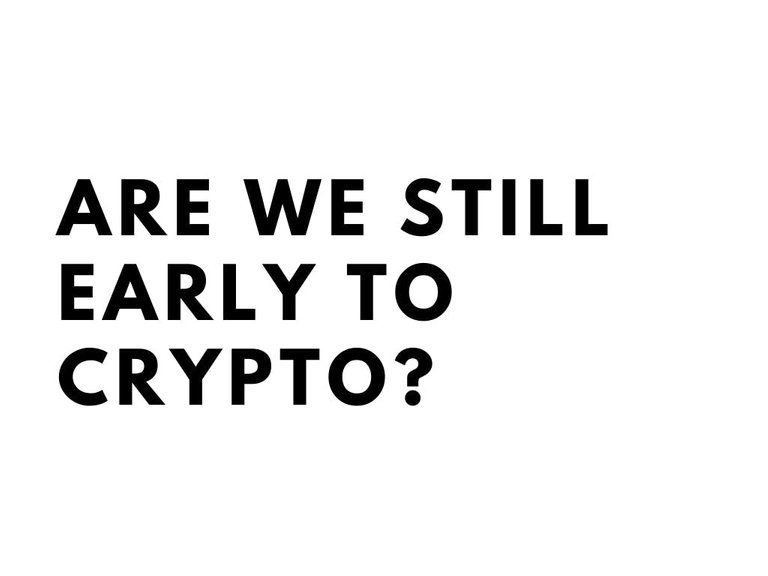 A Big Yes as many projects have only just got going and may take years to reflect true value. Stake ,earn APR and Hodl is how we should be thinking.
When doing your own research (DYOR) you have to try and vision where this crypto project will be in 2030 and how relevant will it be then. The value you see now will not reflect once it is more relevant. This is the DYOR required as you need to be thinking years ahead seeing how this fits into society.
The one thing we always hear about being involved in crypto is we are all so early. This is becoming more and more evident the further I am researching and it doesn't mean the masses buying into crypto, but the crypto projects using their blockchains for what they were designed and developed for. These two projects are ahead of their time and why we need to be patient with how things play out. We love Hive, but Hive is ahead of the game and the masses will come with patience on our part as long as we continue to develop and expand.
I will highlight 2 crypto projects I am invested into and the rational why I chose these projects. Many buy into various crypto projects, but generally have no clue where that project will be in 5 years time. This is important as maximising your investment is what we all want to achieve.
COTI
This is an odd one as I first got involved with this crypto project as I wanted their bankcard which would allow to load the monthly rewards earned via the APR. That thought process has remained the same but things have progressed due to doing loads of research.
2 Billion coins as the market cap with a current value of 7c each with an ATH of 66c. Staking on the Coti treasury available with an APR anywhere between 8% and 22% depending on the market volatility. The APR I expect to even out at a stable 12-15% long term.
Where do I see the future for this crypto project and why I will continue to grow my stake?
The team is made up of banking specialists from various parts of the industry and they know where and what they are doing. The team has Coti locked up long term and they need to increase the value of the token in order to make themselves wealthy. This is not anything different as most of the projects have to do this in order to benefit. Where the teams expertise will be a game changer is the payment process development they have done. Businesses are going to take control of their own payments in house controlling their own systems. This is where Coti fits in and the Enterprise tokens they will be minting for these businesses. Within the next 5 years this is what is going to change and increase the value of Coti.
Stripe is a payment processing company with a value of $100 Billion. Considering they have been around for around 12 years they have done very well and see them as a competitor to Coti. Over the next 5 years Coti will be eating into this sector picking up market share through using the Trustchain saving the fees companies are handing over to the likes of Stripe and others.
Coti at 7c shows how early we all are in Crypto as the value is not there yet. I do see that value coming through a use case and will not matter what price Bitcoin is as these projects are independent and at some point will move away.
VET (VECHAIN)
This is an odd one as the more I learn about this project the more I see the value of what the team is doing. The first assumption everyone makes is that this Crypto project is about logistics. Yes that is true but they are much bigger than that. The VTHO token is created from staking VET so VTHO is the gas fee which is used to pay for the VET transactions on the blockchain.
VET has a max supply of 86,712,634,466 which is a big number as that is 86 billion. Vet has a current price of 0.018c each and an ATH of 0.28c each back in April 2021.
This is somewhat a different type of project as without having VET you don't earn VTHO. The smart contract on the VETHOR Blockchain requires VTHO in order to process transactions. The more VET a company/business has the cheaper the blockchain transactions are.
The number of VTHO you get depends on the number of VET tokens that you have. With each new block generated on the network, the system creates 0.00000005 VTHO per one VET held by the users. One block is created every 10 seconds, which means that a user with 1 VET in their account can earn 0.000432 VTHO per day.
70% of VTHO is burnt when doing the transaction and the rest is paid for processing the transaction.
VET is definitely well set for the next 5 years as they are not limited to just logistics and are moving into carbon credits and carbon offsets. This is why Amazon Web Services (AWS) partnered up with VET. This is the future of where we are heading and the World Governments have to have this in place by 2030 reducing carbon emissions. The number of transactions using the VeChain are going to go through the roof which means the price is going to rise accordingly not only on VET, but The value of VTHO.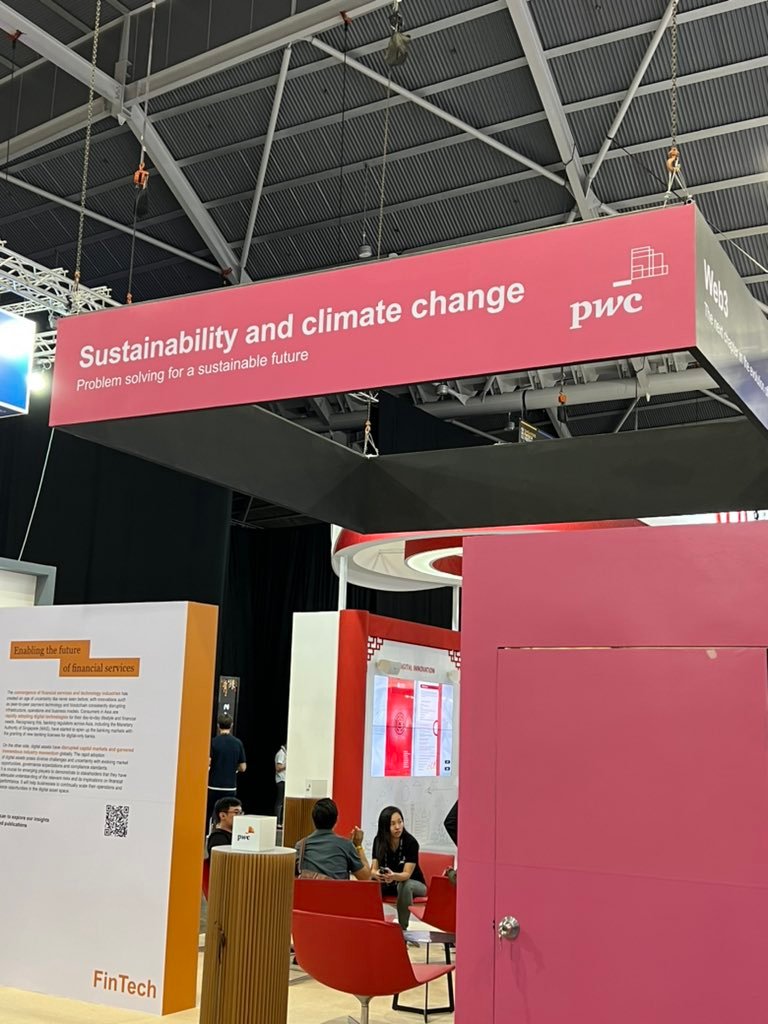 Sunshineelu24's tweet as he is working the sustainability sector as this is the future of VEChain.
One just has to look at the CEO of VeChain and where his priorities lie as this is all about green and sustainability. The VETHOR blockchain has evolved into the carbon emission markets with investors like PWC coming on board. AWS and PWC are looking ahead and this is a new massive segment of the market that hasn't even hit yet. This again is showing how early we are as this new business is about to hit VeChain over the coming years. 86 billion VET doesn't look so big now knowing VEChain is seen as the gold standard equivalent of monitoring carbon emissions. Governments are going to use this blockchain along with millions of businesses to control carbon emissions. Staking Vet earning VTHO should be lucrative within the next 5 years as VET will definitely increase in price. How much we don't know and how much can VTHO be as that is where the demand will come from that will increase the VET value.
As you can see from these two crypto projects the common denominator is they haven't done much yet as they are both still ahead of the times. Being ahead of the game is great as the rest of the world has to catch up with what has already been built and developed for their use. I have no doubt the value will come and both of these projects will be very successful in the future.
Do you know if your crypto investment has a future and will it be relevant in 5 years time? We should all know these answers as this is important to maximise your investment or find one that does answer these critical questions.
Posted Using LeoFinance Beta
---
---