Logistics Crypto Tokens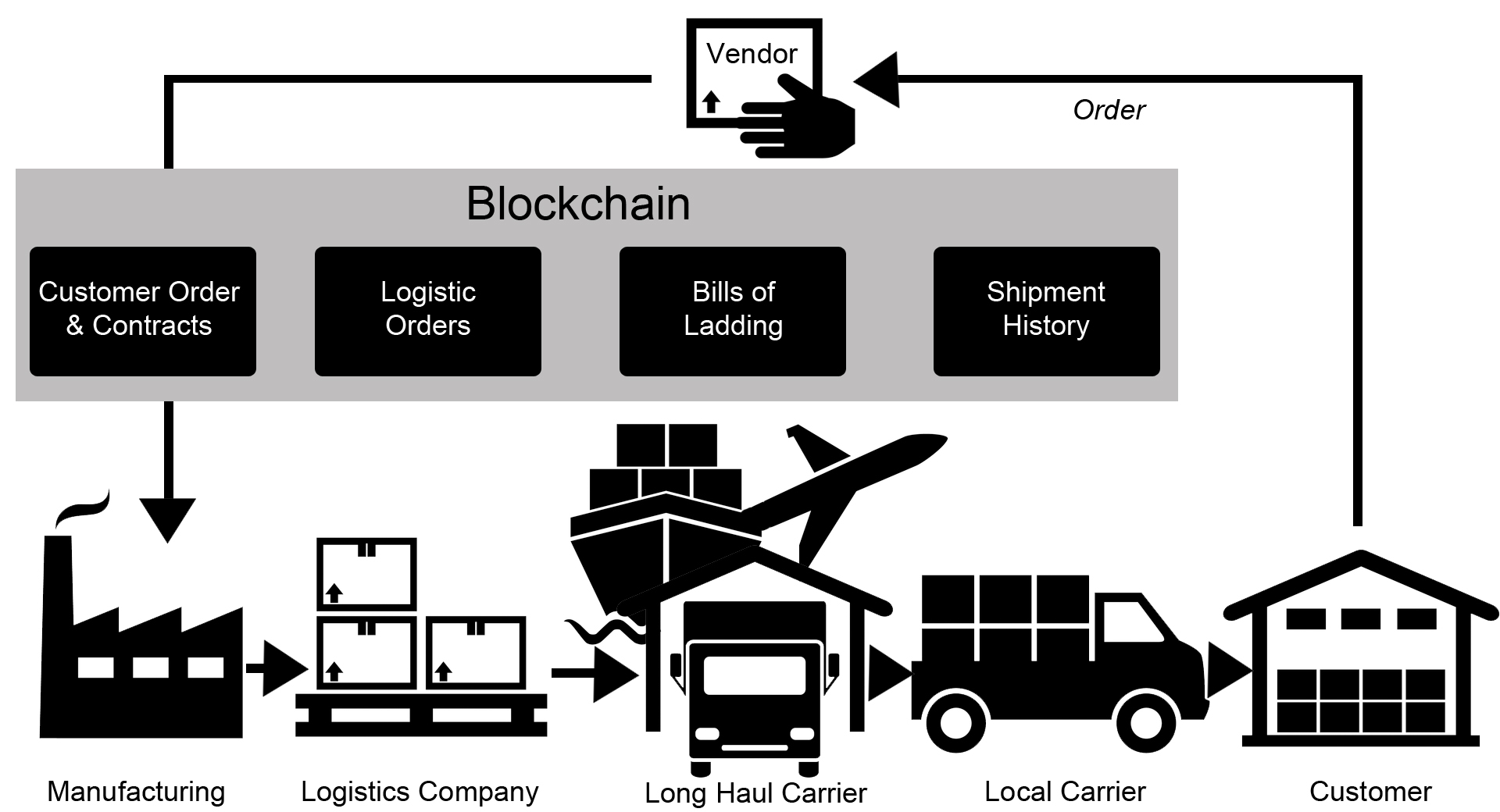 The Global Supply Chain is going to explode using Crypto projects over the next 5 years and knowing who the key players are is going to be the key to investments. Here are a few I have been researching and thought I would share with my fellow @leofinance members. Staying up to date knowing who is doing what is so important and we need to be informed on all investment opportunities.
The one sector that can hugely benefit from using blockchain technology is the supply chain. Traceability is going to take on more and more importance not only in the food sector knowing where your ingredients came from but the overall tracking of goods. From manufacturing businesses right through to warehousing and delivery as this is rather complex with multiple stages involved.
There are a number of Crypto tokens/ blockchains working in this sector and the problem is finding the right one to invest into. This may not be such a bad problem to have as I believe there is room for most of them to perform well due to the need. Service tokens that have every day use cases will explode onto the scene at some point and I don't want to miss out on this fantastic opportunity. This is why I am always researching knowing what the industry is doing and where each project is heading.
What is interesting to see is the different values in the various tokens which I don't think should play a part in your decision now as this is still way too early. Knowing where the projects are heading is far more important and price should not sway your thinking.
1. Walton Token (Walton Chain) My Rating 1/10. (rank outsider and more than likely a dead coin)
This is a project I nearly fomo'd into back in 2018 when the price was at $18 and reached $41. Thankfully that was not the case as the price is now $0.21 down 99.52% and has taken a beating over the last few years. The tokenomics is what one should be looking at as there are a max supply of 70 million with a circulating supply of 29 182 764 currently. The problem is I don't see anything worth investing in as all they seem to offer is RFID tracking and does not make them unique. One mistakenly sent tweet removed $90 million off their market cap and they have never recovered back the lost ground. There are far better investments out there with better use cases. Maybe having 1000 WTC parked off is not a bad idea as that would only cost you $210 which would be a safety bet for just in case. I just don't see it as a major player in this sector and very happy that FOMO did not happen 4 years ago and why you need to do research before buying. $41 is along way back from $0.21c and realistically is and could become a dead coin.
2. Morpheus Network (MNW) 7.5/10 (Good Opportunity and not on major exchanges yet)
When researching you also need to look at the team behind the project and here we have the ex CEO of DHL involved. I don't think they will get DHL on board as they are in bed with VET. but he will have the contacts to attract other businesses. One of their clients is Coca Cola. The tokenomics of MNW 47 897 218 (under 48 million) with a circulating supply of 37 520 088. This is different from all the other tokens as all the tokens are already out there as the team has the remaining balance. The ATH of $5.46 back in November 2021 and a current price of $1.26 is not a bad result being down 77% only. The Morpheus Network is a one stop shop being fully automated covering every sector of Logistics which even includes banking and clearances. The MNW token is used as payment on the blockchain and seems to be one to definitely keep a close eye on. The team seems to understand the requirements and needs of what businesses really want and that is simplicity cutting out wasted expenses making it transparent and simple along the way. This project could do very well over the next 5 years and is an investment opportunity for myself. DYOR and don't take my word for this as you need to understand your investments.
3 VeChain (VET) 9/10 (excellent opportunity, ignore price as this is a sleeping giant)
One that is the stand out blockchain in this sector and has been for quite along period of time. I have mentioned and discussed this project in previous posts and why I research this sector so thoroughly. The tokenomics with a 86.7 billion max supply and circulating supply 72.5 billion is not that important in my view as the VTHO (gas) token is where the importance lies. Plus minus 36 million VTHO need to be burned daily which will happen once more adoption takes place. They have a customer base with many of the top fortune 500 companies listed on their books. The biggest selling point for myself is the VeCarbon sector they have developed and are the world leaders in monitoring Carbon Emissions. This is where the growth is going to come from first and the 36 million VTHO will be gobbled up daily. The price will rise and have no doubt in this as this is an every day use case burning VTHO paying for transactions on the blockchain. Again DYOR and know what your investment is actually being used for and where the future is heading.
4 CargoX (CXO) 7/10 and definitely has everyday use cases. Reducing paperwork/documents such as bill of lading and certificates for customs clearances.
A new token I have been researching and many good things being discovered along the way. The CargoX blockchain allows you to load up shipping documents and to also transfer the owners hip of these documents. A prime example of it's use case is when it teamed up with the Egyptian State run (80%) Misr Technology Services (MTS) when they handled over 1.1 million documents from 75 000 customers. This agreement is for 5 years handling over 30 ports, airports, border zones and warehouses. What this system does is streamline the paperwork as there is none from an estimated 30 days to 9 days for clearances plus also reducing the average cost from $600 to just $165. Tokenomics with a max supply of 215 million with a circulating supply of 170 million. ATH of $0.50 (June 21) and a current price of $0.199c. Again DYOR as investing in what you know and understand makes far more sense.
Here are just 4 Blockchain projects in the logistics sector and there are one or two more than need more time to research. Cargo X, Morpheus and VeChain are the prime candidates to succeed in this field as there is plenty of scope if they specialize. I think by offering different services is what is going to make them stand out and grow in value and will be buying Cargo X over the coming month.
Wave BL is the fastest growing blockchain in the documentation field which has been bolstered by covid (no handling of paper). They have signed up MSC and SACO shipping (November 2022) and the only issue is I cannot find a crypto token for them. Maybe they wont have one and will stick to the USD dealing with banks making no difference in the current set up. I am still researching this project as this is growing via adoption too quickly too ignore.
Again I keep reiterating that one must do their own research even though I am doing this for myself and sharing my findings along the way. If you find other facts about these Crypto projects or anything else in this sector please write a post or tag myself when you do. We can all learn together as researching takes so much time and it never ends due to constant development.
Posted Using LeoFinance Beta
---
---