The World Is Sleeping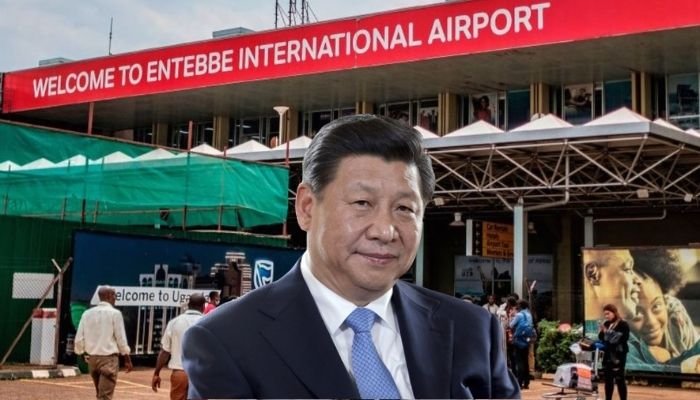 Apparently it is well known the Chinese leader visits a port every year and that port is the next target for the Chinese.
I was reading a report about Uganda trying to save their airport from falling into Chinese hands as they are struggling to pay back the loan. Uganda borrowed $200 Million for development and expansion at Entebbe Airport.
The Chinese say they are not interested in the airport so they must have their eyes on something else. Zambia learned a hard lesson losing their power utility ,tv and radio stations a few years back due to unpaid debt. Just think owning the state controlled power plants would allow them to manufacture for free on someone else's soil.
The Belt Road Initiative or BRI is known or was sold as a vehicle for helping countries expand their infrastructure through Chinese investments/loans. Currently these investments stand at a staggering $2.7 Trillion owed/debts to the Chinese. The idea behind the BRI is to establish routes to market for the Chinese so they can increase their footprint. This may be through exports of raw materials now at a reduced price due to debt owed or owning the port such as in Sri Lanka's case.
This got me into hunt mode and revisiting what the Chinese have been up to as remember the warnings when covid first appeared. The aim was to take over transport industries such as ports and logistics which were seen as the biggest industries under threat. So much so that Germany warned China that companies like Mercedes were off limits and were not for sale. India threatened businesses that it was illegal to sell off to the Chinese as well.
When I did this research a few years back China had a decent footprint around the world when it came to Port ownership and controls. I can recall Europe was still fighting back (19 ports) and that China was not that dominant. Well have a guess how the rest of the World is doing these days including Europe and the mighty United States? Not too well is the answer as that footprint has grown rather rapidly and countries need to wake up fast.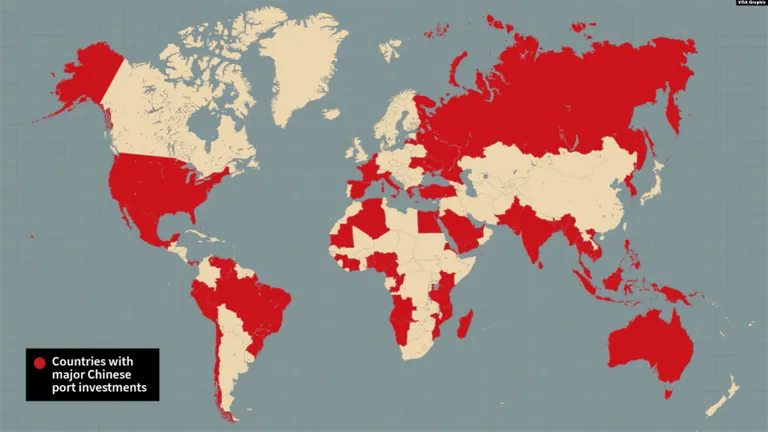 Over 100 ports in 68 countries is how bad things really are as this is not just about controlling the ports. Having this type of control means the Chinese can influence through trade pressure whatever they want over that region including political pressure. Just last year one Chinese controlled investment firm took control of 8 ports. This firm China Merchants Group owns or runs 68 ports in 27 countries. The biggest player is the Chinese COSCO shipping company who last year ran 357 container terminals in 36 ports all around the world.
This is where the deals are happening and we were warned about this by NATO over 2 years ago. The latest ports to fall are Haifa in Israel on a 25 year lease. The Greek Port of Piraeus where the Chinese owned 51% in 2016 and is now being increased to 67% currently. This is an important hub for the Mediterranean as it is where East meets West and Africa all in one. The Port of Hamburg is currently in negotiations and is expected to announce a deal very soon.
COSCO has joint ventures with 3 US Ports being Los Angeles, Long Beach and Seattle. In April 2019 COSCO sold off to Long Beach to another Chinese consortium when Trump stepped forcing them to sell to another US based company. I am not sure whether this indeed happened or not as it still states owned by China everywhere I look. China Merchants group has a joint venture at Houston and Miami with another company French Terminals.
The UK is not red on the map, but is incorrect as Felixstowe is owned by a Chinese businessman. The ownership CK Hutchings sounds rather English which is a subsidary owned by Hong Kong CK Hutchings which is owned by Chinese billionaire Li Ka-shing.
When you sell out your ports you are selling out control of your imports and exports. As a strategic business this is the lifeline for any country and should never be owned by another country. I am a firm believer you own what is important to your country and these ports should be off limits.
Posted Using LeoFinance Beta
---
---