Win This Gold Foil Card Splinterlands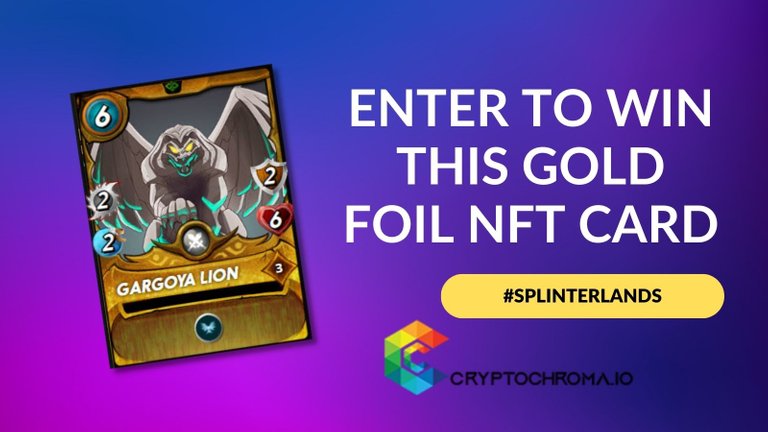 What a great turnout! Over 50 of you entered to win this gold foil card and we got another for you along with the winner down below.
Tips in comments(🍕 PIZZA , 🍺 BEER, 🎮 PGM, ❤️ LUV , 🍷 WINE, 😆 LOLZ, 👫 ENGAGE, ❤️ ALIVE, NEW🤴KING etc.) and upvotes greatly help as well to be able to run bigger giveaways in the future.

What's Up For Grabs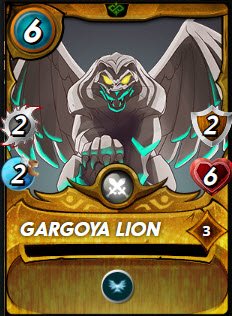 The Gargoya Lion is a now out of print card. This card is a great front line asset with flight, shield and decent health.

Proof Of Last Weeks Winner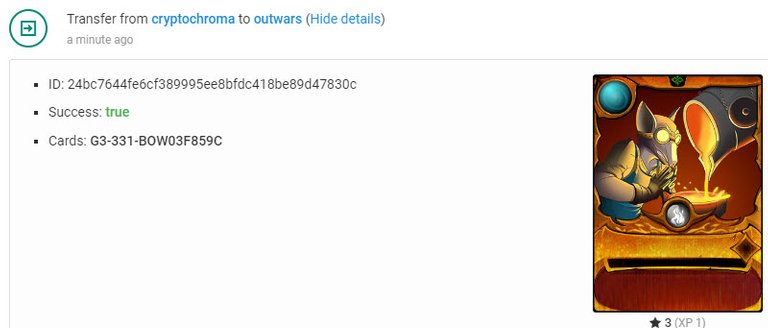 Tagging all previous entries. If you wish to not be tagged again simply don't enter this giveaway as we pull a fresh list each time.
@ericburgoyne
@ifarmgirl-leo
@outwars
@sheikh27
@dubble
@mirroredspork
@gregory-f
@tinyputerboy
@darwinjj
@henruc
@adacardano
@tydynrain
@no-advice
@monsterbuster
@engilhramn
@pirulito.zoado
@stamato
@gs1
@dtam
@olaf.gui
@noctury
@ash420
@jfang003
@scfather
@cryptopaddy801
@syel25
@alex2alex
@ianballantine
@rtonline
@treefrognada
@dk1trade
@imfarhad
@blitzzzz
@bitandi
@hatdogsensei
@thebighigg
@alexis666
@pulubengdugs
@javeson
@reiell1
@jingo-submo
@ladymisa
@flummi97
@daethical
@pero82
@pregosauce
@vaynard86
@jdike
@hoosie
@kryptofire
@txrose
@circlebubble
---
---