Club of 99ers almost full! Exclusive NFT voted: the globe!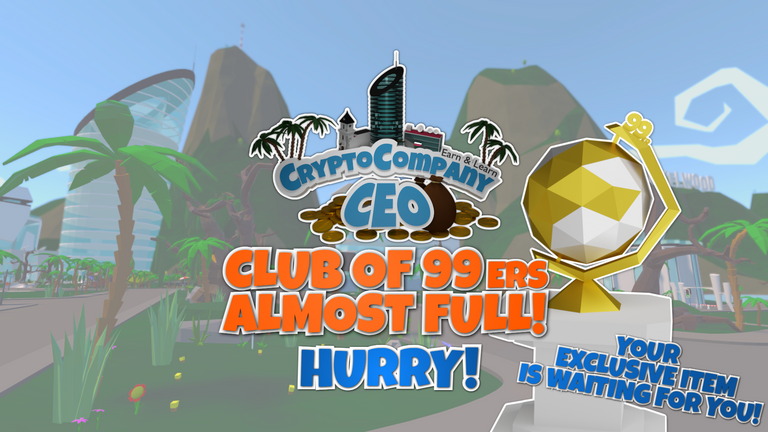 Do you remember? A few weeks ago you could choose your favorite exclusive item - and many of you did. After we have counted all votes, it is clear: It will be ... the Globe of Power! But more importantly, there are only a few spots left in the Club of 99ers - and with them, this exclusive item for every member.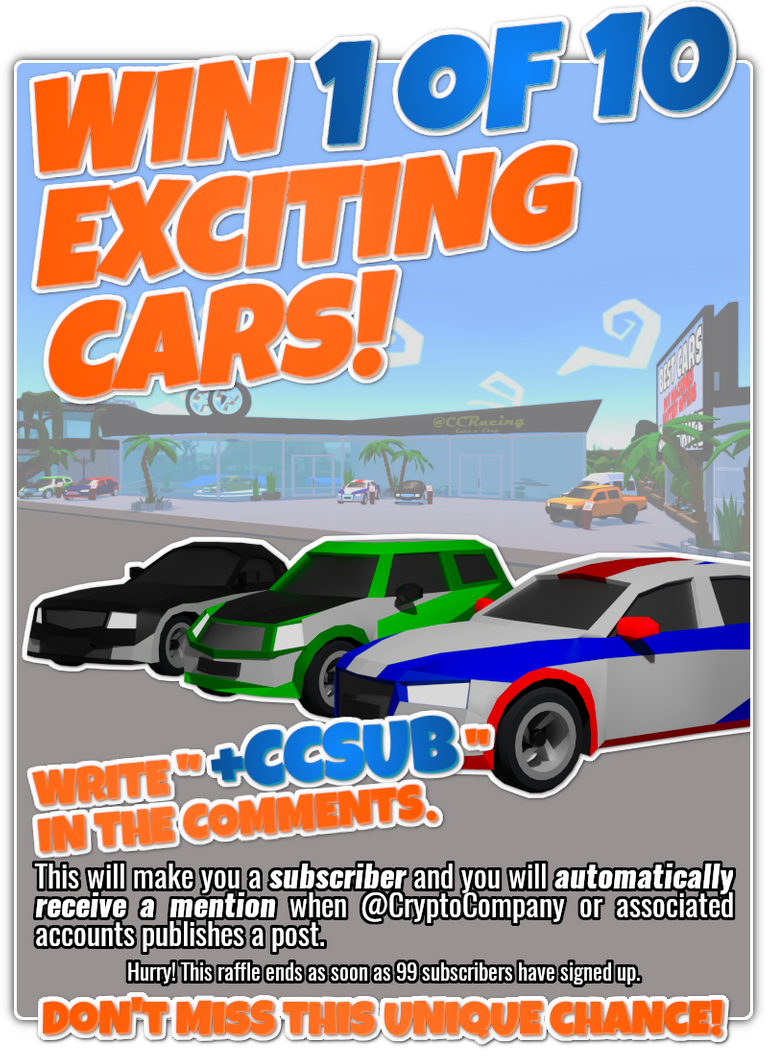 Join the club NOW to not only receive the item and get 500 CCPower, but also access to the exclusive Club of 99ers!
We want to take a moment to remind you about the exclusive Club of 99ers for the upcoming CryptoCompany CEO game. As you know, by writing +CCSUB in the comments on any of our posts on Hive, you will gain access to this exclusive club, gain 500 CCPower and have a chance to win one of ten exciting cars that will only be raffled off among the 99ers. There are not many places left in this exclusive club!
DO IT NOW:
Write "+CCSUB" into the comments!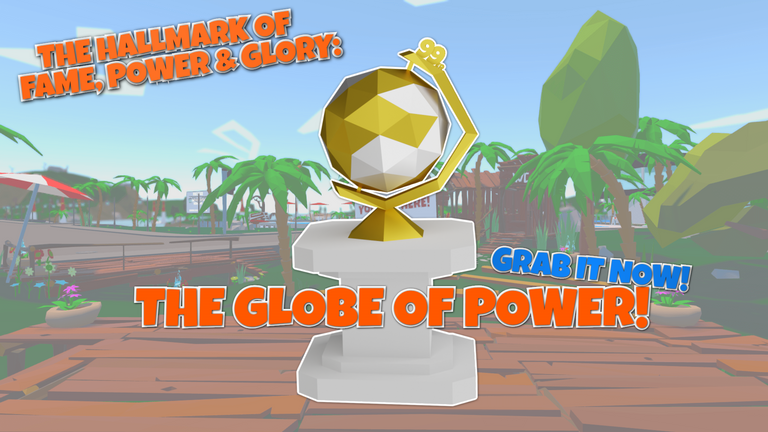 The expression of power to dominate Taka-Token-Island (and the whole world?): The Globe of Power!
And we have exciting news! The vote has ended and the winning item, item #3, the globe, will be the statuette that players can decorate their property in the game with. This statuette is not only a symbol of your elite status as one of the first 99, but it will also be a sought-after collector's item that you can use to show off to your friends and neighbors. With a height of 160 to 170 centimeters and a base area of 80 x 80 centimeters, it's a pretty impressive piece.
Hurry up! Less than 1 dozen places available!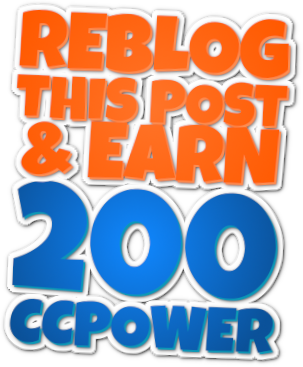 Act now! As we write this article, there are only 11 exclusive seats left, and we don't want you to miss out on this one-time opportunity. Our 3D artist team is already working hard on the first NFT that will be shipped to the members of the Club of 99ers, and who knows what other benefits this club could bring for players in the future? We do! Our recommendation:
Act now and write "+CCSUB" into the comments! NOW! BE QUICK!
Hurry and become a 99er. Don't miss this unique chance to be a part of an exclusive club, earn 500 CCPower and win your awesome car for the upcoming racing game!

---
Now it only remains for me to say goodbye for today.

See you later in the comments!

Make the most of the day!
---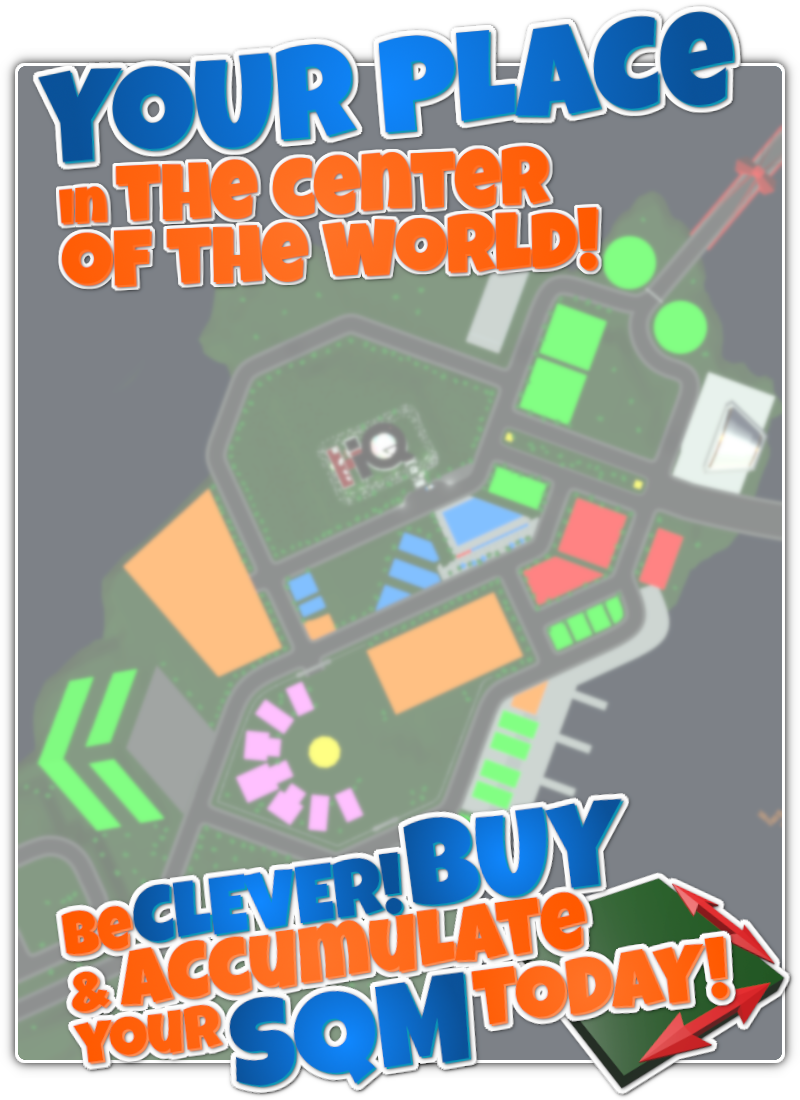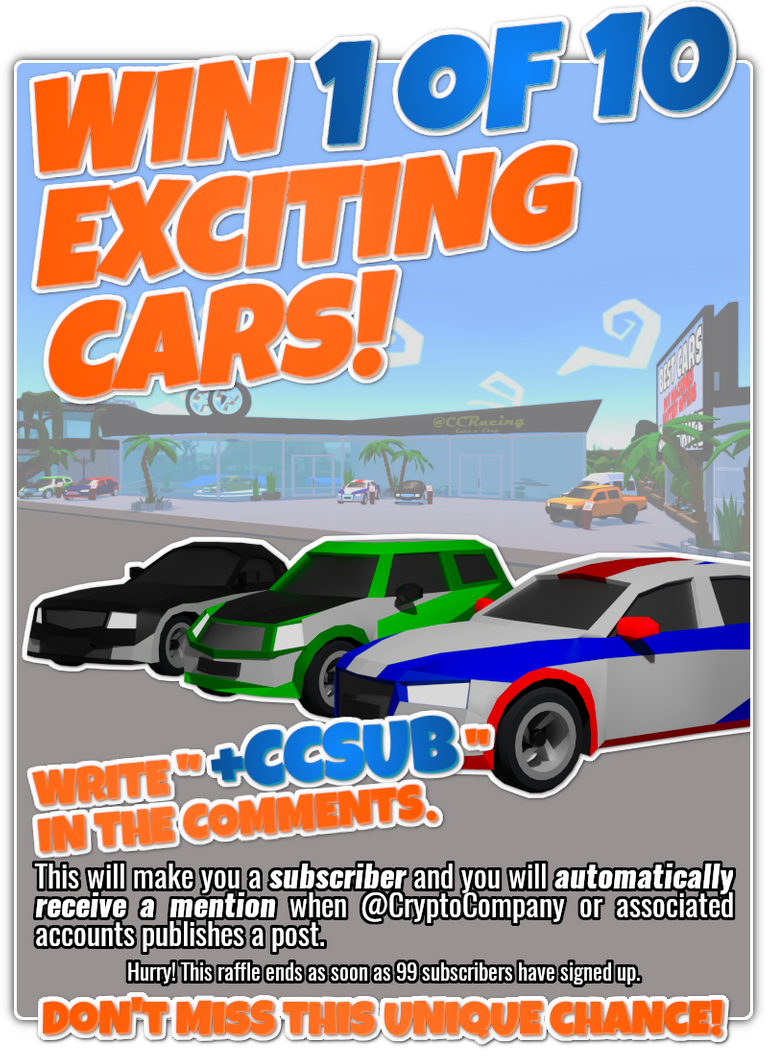 @aborowczak1972 @acolytesofhelio @adacardano @allonyx.ngs @awah @balte @bitandi @blue.rabbit @bokica80 @brando28 10 @captaincryptic @definethedollar @dewabrata @dlmmqb @dynamicrypto @ecoinstant @ervin-lemark @eustace-kidd @flauwy @forykw 20 @franking1 @fredfettmeister @ganjafarmer @gr33nm4ster @healjoal @high8125theta @hmvf @ijatz @imno @irisworld 30 @jamesstarr13 @kam5iz @karizma @kheldar1982 @kryptik.tigrrr3d @kvinna @lammbock @leosoph @lgxgaming @libertycrypto27 40 @lorddiablo @lordshah @lougold @lupinox @mein-senf-dazu @memess @misterc @mizzmomoz @mugglow @nanie.lilla 50 @noctury @og1 @olebulls @oscarps @pix21 @points-fr @poolweb @powerpaul @pregosauce @prinzvalium 60 @proto26 @quekery @reiseamateur @rinchaelle05 @servelle @shrazi @sieghard1990 @silver-edge @siphon @slothlydoesit 70 @snook @solymi @stayoutoftherz @steem82868 @stewie.wieno @tampilyne @the13anarchist @thedoc07 @thgaming @torran 80 @treasure.hoard @valdiva @virtualgrowth @wanderingmoon @woelfchen @yeckingo1 @ynwa.andree @zionazrael 88
---
---