Bish1UP Finals RESULTS and Prize Giveout: New Tournament Series on the way! Stay tuned for more PIZZA chess and other goodies!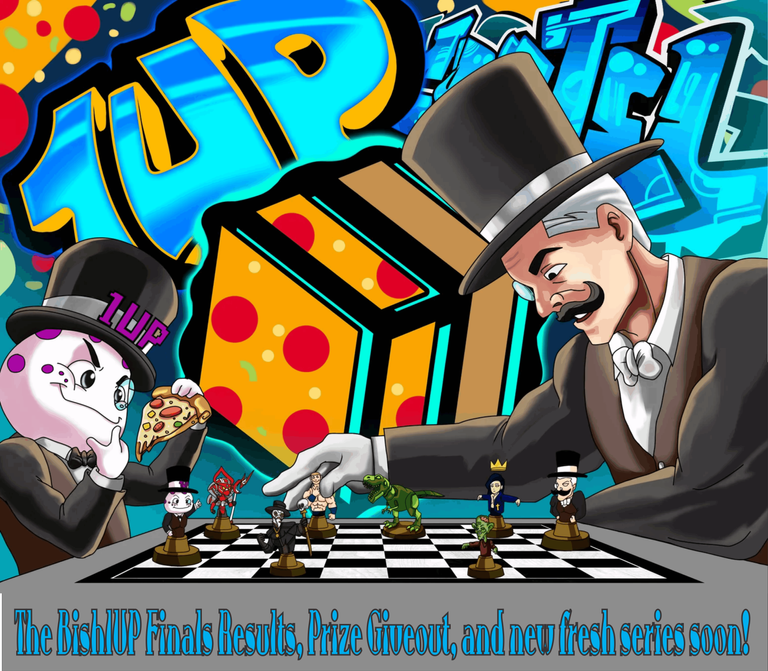 Prize Giveout and Podium Summary
Congragulations @tony1294 @hive-102040 and @stayoutoftherz on a lovely tournament. Observing your matches was truly a pleasure, enjoy your prizes and stay tuned for upcoming tournaments.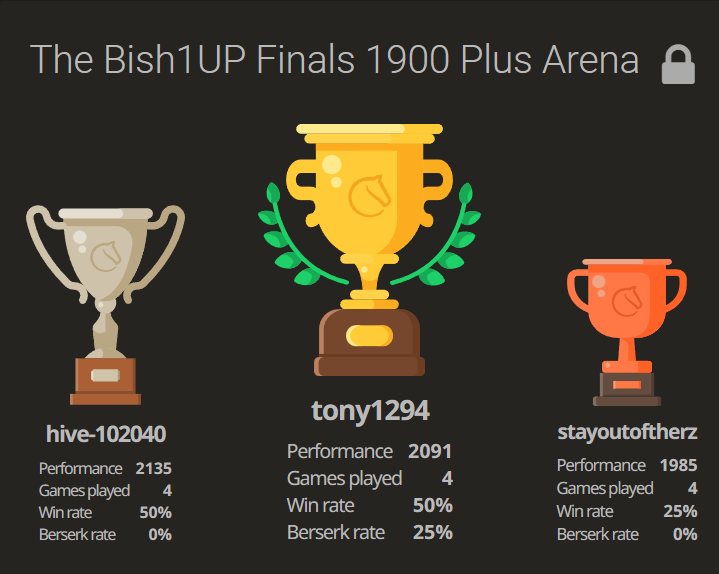 New Pizza Chess Tournament in 2 weeks: Stay Tuned
In roughly 2 weeks another series of tournaments will be held with another PIZZA partnered projects tokens. A few of the details need to be ironed out so stay tuned, but it's going to be A LOT of fun. Expect this announcement to occur this weekend.


Tasty Slices for Engagement
Anyone who comments any engaging comment about 1UP, PIZZA, Chess, or these tournaments will receive a tasty slice of za tipped fresh to your stake. Cheers, and thanks for attending the last tournament of the season for the Bish1UP series.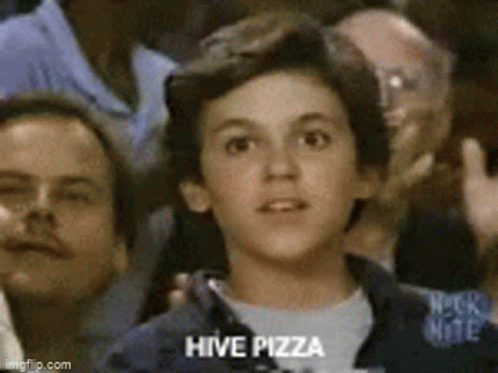 ---
---