The Rising Crust Invitational S0104 Results: FREE ENTRY INTO S01T05 INSIDE THIS POST JOIN NOW!!! Starbits, PIZZA, and NFTs up for grabs!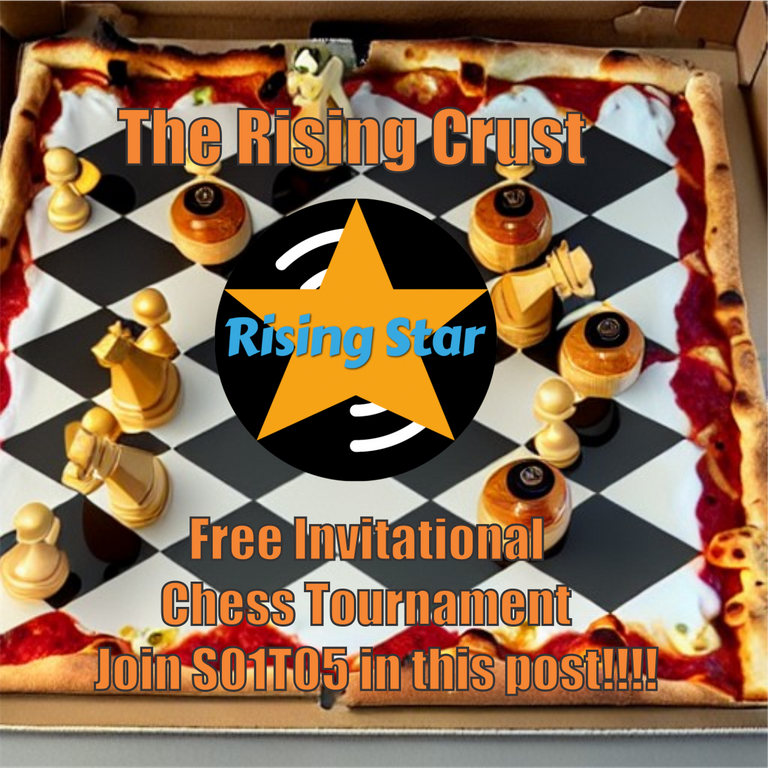 S01T04 Results and Prize Layout
The following prizes have been sent out for podium places (excluding myself and factoring accordingly). Including the following rising star NFT.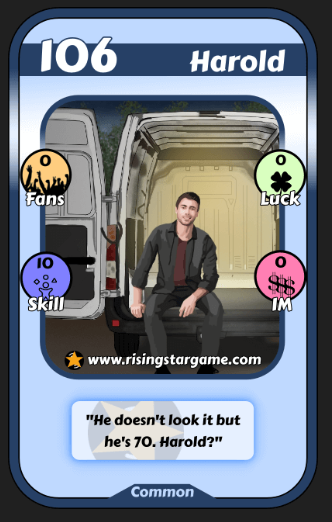 1st 25 Pizza 3000 Starbits 1 Rising Star NFT

2nd 15 Pizza 2000 Starbits 1 Rising Star NFT

3rd 10 Pizza 1000 Starbits 1 Rising Star NFT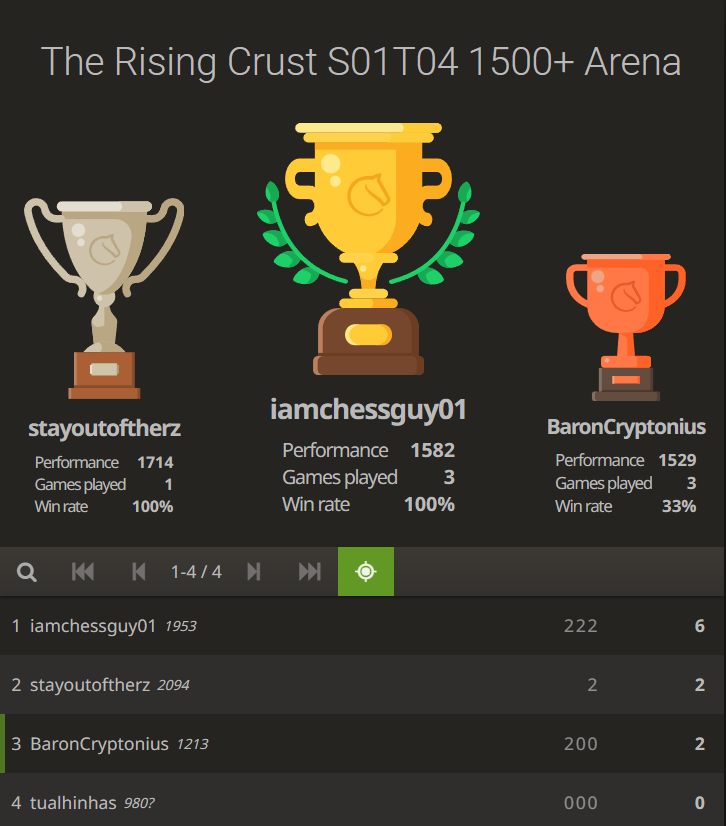 Those of you who have earned prizes but I don't have an associated wallet have been messaged on lichess or discord to confirm wallet addresses. The rising star NFT should go to your ONE rising star account if you have multiple addresses.



Highlight Match: Turning Tide
This match was a fun watch, and in a matter of a few moves the tide turned rather ostentatiously for @imachessguy . All these matches were fun to watch and attend, despite being sparsely populated. This match I chose because of how decisive EVERY move was made by both sides right until the moment of resignation. Well played indeed.

S01T05 Entry: JOIN THE NEXT TOURNAMENT HERE!
To join this weeks tournament merely click this link here . That's it. It really is that simple. Please attend on Sunday at 9pm GMT.

Engaging Comments and Suggestions get tossed some za!
I got some good feedback last week about notices and posting more reminders ( I will be trying to post at least one before the weekend to notify folks as a flash reminder ). I will make a point to do that and also include some sort of chess content or slices for engagement in addition to the flash reminder .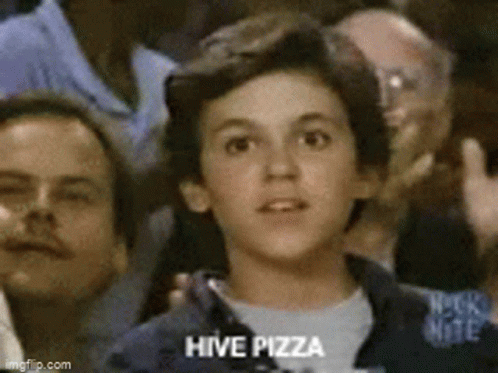 ---
---