A CCG without Manacles: A Gods Unchained Video Game Review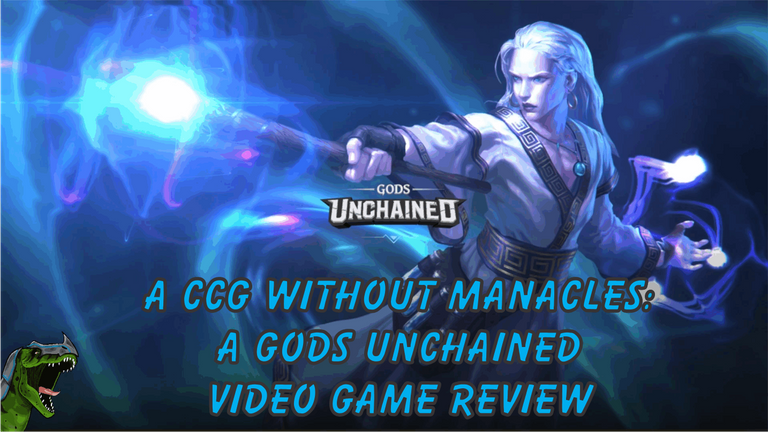 All images are taken from my live gameplay of Gods Unchained on twitch.
Not playing gods unchained? Sign up here and get 10 $GODS when you reach "Astral Meteorite".

Gods Unchained: A CCG without Manacles
Greetings gamers, readers, and all of you other awesome people who follow me. This week we will be reviewing a game I have been playing for a few months now on stream. Even though my account is older and has some old genesis cards I never really played until recently. This game IS a magic/hearthstone-like, there is no doubt about that. It uses a tried and true CCG format (like Gwent, HS, Eternal, Magic the Gathering and too many other to name) and it is free to play even at the highest levels (much like HS). To top it all off this game offers earning potential (but see below for details), has a team actively removing and regulating against bots, and card ownership to the individual players. GODS even though it is a crypto game IS free to play2earn, there are no artificial roadblocks. The only way to earn is to win and the game itself is competitive there is no guaranteed APR to be had anywhere. so there isn't investment required to try it to see if you like it. Despite the gameplay being the classic Hearthstone format, there are a few interesting twists to the core gameplay.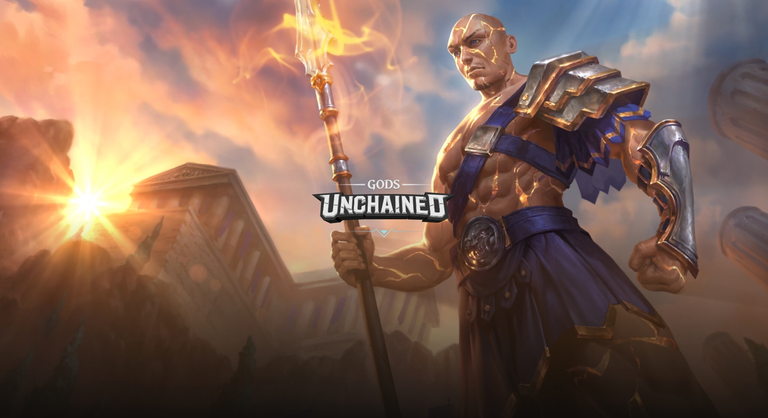 Gameplay: A Magic/HS-like with a few twists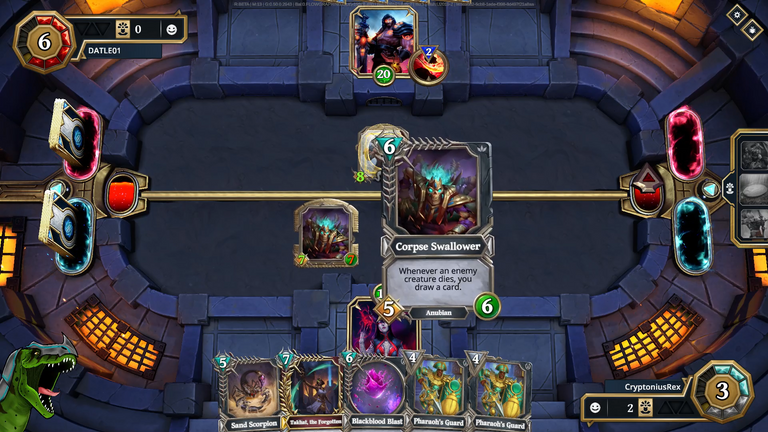 The basics: If you have played Hearthstone, Gwent, or MTG these concepts may be familiar to you and most of this is able to be intuited on a first playthrough/tutorial. The basic concept of gods is to destroy your opponent's creature
Mana: Mana is displayed in the bottom right of the board and represents the value of mana you have available to play your cards. Each section of your mana bar fills up everyturn, keep in mind this doesn't equate to 1 mana every turn. It is 1 mana for the first 5 turns then you reach 6 mana in 2 turns and each subsequent point of mana up until 9 takes 3 turns to unlock each section. The player who goes first is given a "bag of tricks" (the coin in Heartstone or Gwent) to add one section on the turn of their choosing (NOT one mana). The player who goes second gets 3 bags of tricks (only one can be used per turn).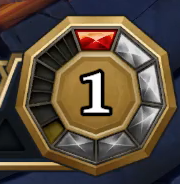 Card Types: In gods there are three types of cards: spells, relics, and creatures. Creatures must be played on the board and can attack your opponent and may have special effects. Spells cast an effect upon the field of some sort (to either the enemy, yourself, or both). Relics are weapons wielded by your god that can be used to attack or have strategic benefit, they have a durability and attack value. A relic loses one durability per attack and when it has none it is destroyed.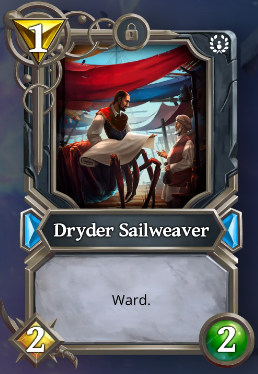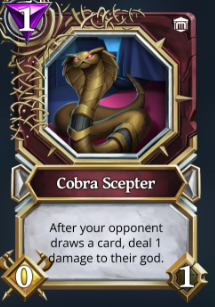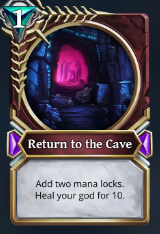 Favor: Favor is gained by attacking the enemy, destroying creatures, and via card effects like "Blessed". Favor is used to obtain cards from the vault (below)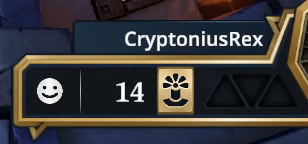 The Vault: The vault is a pool of 3 cards to the right of the playmat that EITHER player can use favor to add said cards to their hand. These cards vary from removal, to creatures, to card draw, to whatever else you might need in a pinch.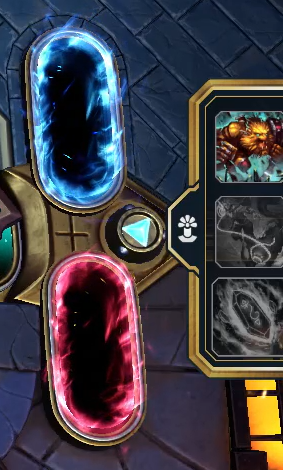 God Power? You Decide: In gods unchained each god has 3 god powers you can choose from at the start of the match. Allowing each god to have a plethora of playstyles and combos for EACH god power. This is most similar to Hearthstone, except in Hearthstone there is no choice of god powers from character to character.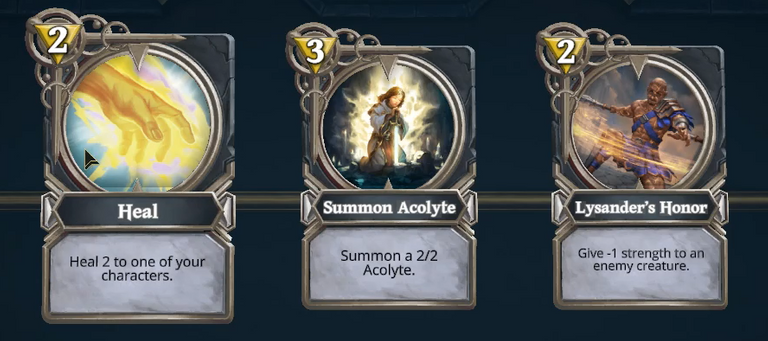 Earning Potential: Yes, but it's not an APR investment

I've mentioned the earning potential this game has, and I will go over each method you can use to earn in Gods Unchained in this little section below. This card game is not effectively an APR or ROI yielding investment, it's an eSport that offers card ownership... that's it. There is no renting/botting etc. The only ways to earn are from actually playing the game and MOSTLY only if you win. The earning potential is effected by owning the cards and their shine quality (higher shine = greater earn potential). I will go into greater depth about tokenomics and other specifics in an upcoming (and long overdue) tutorial post for GU.
Daily Wins: Each day your first 10 matches earn you GODS token based on your rank and deck shine. The most important factor being winrate and rank.

Selling Cards: In GODS you earn core packs for free just by playing. You can blend duplicates from these packs by burning 0.1-1.5 $GODS to make tradeable NFTS you can then sell on the immutable marketplace. Any card you mint or get from an expansion pack can be traded or sold (latest set is Mortal Judgement).

Weekend Ranked: During the Weekend your first 18 gains award you packs based on your performance and rank (shine plays no factor). The current rewards for weekend ranked are listed here.

TLDR How many stars is it dammit?
This game is refined and brings new mechanics to the classic magic-like format. If you are a fan of CCG/TCGs this is right up your alley , if you aren't this won't be your cup of tea. However, IF you are a fan of the genre this game offers quite a bit that might interest you. The strategy is sound and requires thoughtful deck construction and cardplay while introducing new elements to the classic CCG magic-like style, all while not being p2w and offering players complete control over their card collection (to sell, trade, transfer or whatever else they wish).
Now time for the difficult part ... what rating do you give this title?
I would give this game a solid 4 stars because it has an early CCG meta much like Hearthstone and MtG had in the early days. There is a lot of potential here and the strategy is sound and balanced, to top it off you can send your friends cards or trade like a physical cardgame. Always a very cool feature that isn't available in many card games. That coupled with the fresh gameplay mechanics implemented should put this CCG on any genre fanatics to-play list.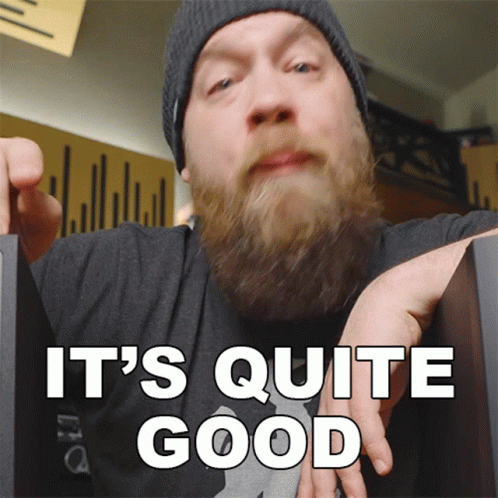 My GODS Unchained Future: What will I be doing?
I will continue to play GODS whenever I can, ideally 10 matches everyday to receive the maximum amount of $GODS token to improve my collection. I will be focusing on scooping up off-meta cards in anticipation for later sets making them relevant (as card game developers tend to do to change metas and bring back old favorites) instead of acquiring the most recent Mortal Judgement set. You can also catch me on Twitch if you want to watch some games and see how it's done, or if you have any additional questions. I would be happy to help with whatever queries you have. As far as posting is concerned, expect deck guides and further GU related content from me as time goes on. I have a lot of fun playing this so the p2e hardly feels like work, but RNG can be fickle sometimes like with any card game.
My Rankings: I tend to rank on average in Solar Gold or Ethereal Diamond (1 or 2 ranks from the highest "Mythic" rank). The gods I've been favoring have been the God of Deception and the God of War. I have the most cards for both of those gods so it does make the most sense, they have the greatest strategic variety. I have been to mythic and occasionally pop up to that rank, but Blade of Whiteplain (I will talk about this card in a later post) makes it a it hard to maintain that rank in the current meta without building your deck around countering it.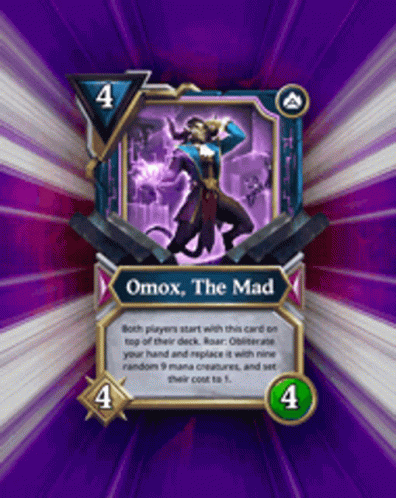 A final note for some clarification
Some of you who follow me may be aware I am not streaming SPL currently until numerous aspects of the game and economy are fixed to make the game have a genuine eSports environment or fun new player experience. I have been streaming GODS and migrated away from Splinterlands due to it's abysmal new player experience. Not because SPL is a bad card game mechanically, it isn't. Even though this review highlights various positive aspects of GODS it is not meant to highlight anything about Splinterlands in any way. This is a review about another card game, and no I am not "giving up completely" on Splinterlands either (in fact I will likely start blogging about the state of the game again even though it might not be positive in many respects). I currently can't endorse and pitch Splinterlands in it's current state on stream, that's it. I will leave it as my own "personal experiment" so no one else is burned as the "kinks" are sorted out, and I wish the development team the best of luck. I will be posting more content for GODS Unchained aswell as time goes on as it is what I am currently engaged in, including a deep dive review of the tokenomics and gameplay. Don't forget to follow if you like what you see.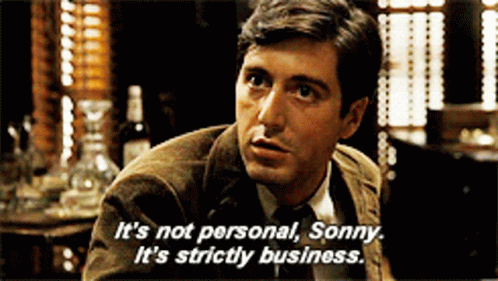 ---
---