CRYPTO SHOTS, not just a web3 Shooter Game - PROJECT UPDATES pt1

This article is optimized for Desktop browsers and Peakd
---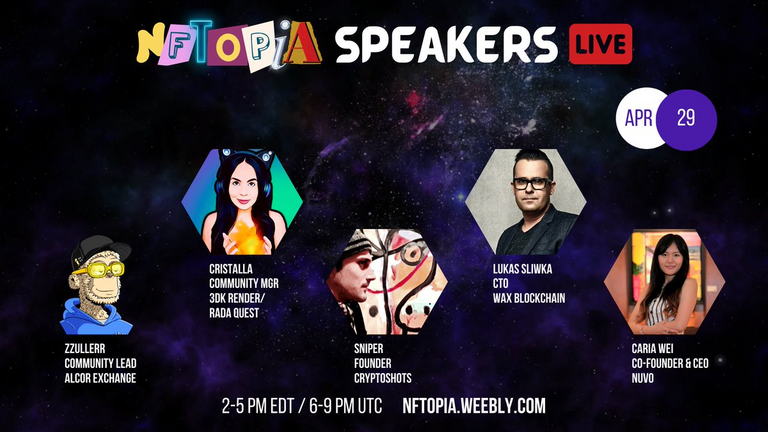 NFTopia is the ex @dygycon that used to be sponsored by @splinterlands, and has now been picked up by @waffleskitty and ConsumerBreakTv.
 
 
As we did quite often in the past, we recently were on stage at NFTopia 2, a FREE digital conference focused on WEB3 projects.
For our 3rd time on this metaverse stage, we presented our progress to the public.


If you prefer watching the 20 min presentation, you can find it here below. Otherwise, keep reading 🙂
Here is the full recording of the NFTopia conference. You can find us from 1:01:11 to 1:19:24.
NOTE: you can watch all our previous talks in our playlist.
---
PROJECT UPDATES
 
First, let's start with some updates to the team structure.
                Crypto winter be like...
 
Personally, I believe that we are still in a bear market. I think we will see a new bottom in the next few months and so I expect a year or so ahead of struggle for the web3 space.
[ sorry :'D ]
 
Despite that, we keep building, and we even increased our headcount!
STAFF
We have added 3 new team members.
And that brings us to a total of 13 people working on Crypto Shots! Pretty amazing! 😎
Our new arrivals are:
 
1. @shinoxl - March 2023
Illustrator - worked on Street Fighter 5 and Splinterlands ! 🔥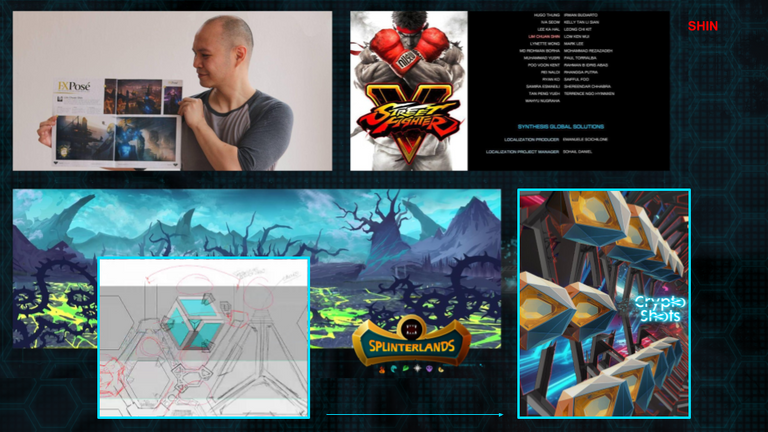 We look forward to seeing his art take shape!
You can see a preview of a background he has been working on at the bottom of the slide above.
He is currently working on designing additional cybergirls for us too.
 
1. @balvinder294 - April 2023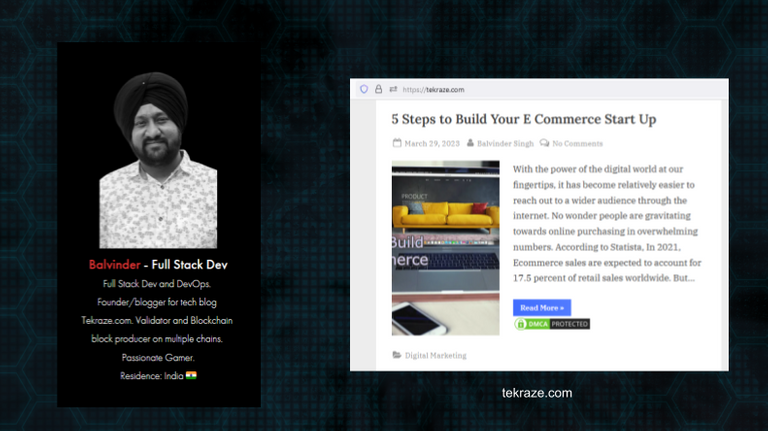 Joined us as a Full Stack Web Developer.
He's currently working on optimizing our leaderboards, and soon he'll tackle other frontend improvements as well.
He manages a tech blog called tekraze.com... go check it out!    [PLUG 🙃]


Last but (definitely) not least...
 
3. Mahesh - April 2023
Animator with over 20ys experience that worked on AAA games like:
                             - GTA 4
                             - Harry Potter
                             - Red Dead Redemption
                             - Saints Row 2
                             - L.A. Noire


- Dead Space                              
- Gears Of War
- Darksiders
- Silent Hill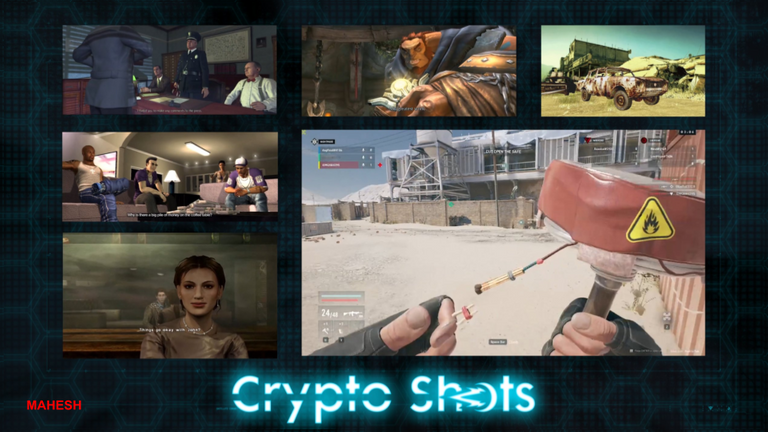 I'm VERY excited about how our team is growing! 💥
---
DESIGN TEAM
 
The rest of the design team has not been disappointing either...!
We have tons of new assets ready to integrate into the game

We have been working on improvements for the existing levels
(re-textured 1st level, openable crates with life/shield/ammo, and much more)

We are working on our 4th map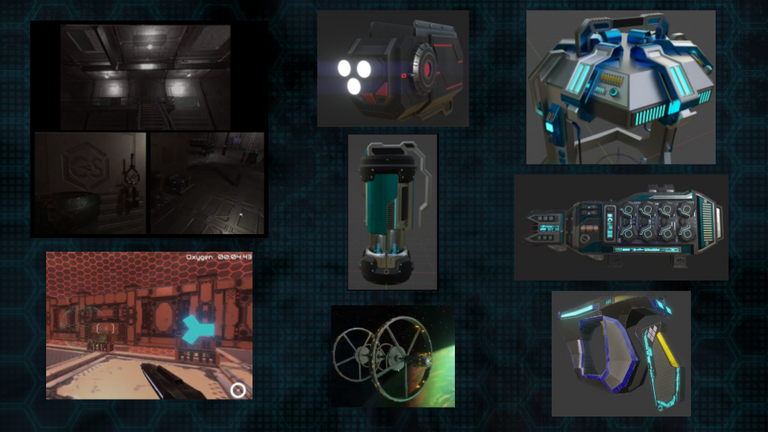 Behind the scenes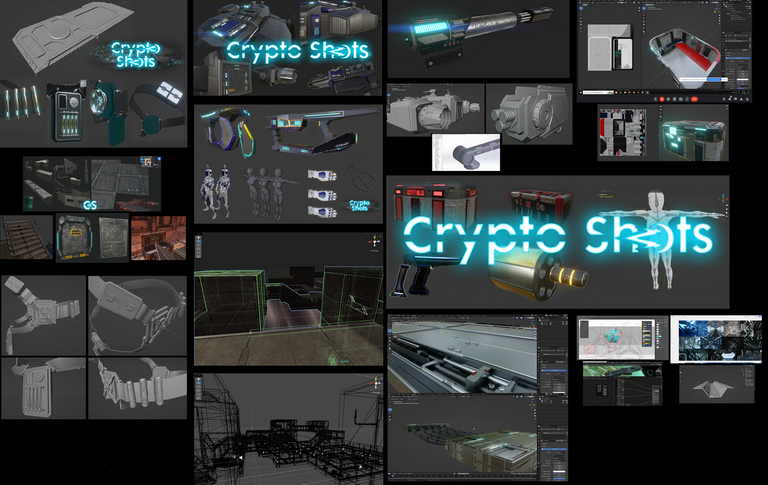 PVP Animations in progress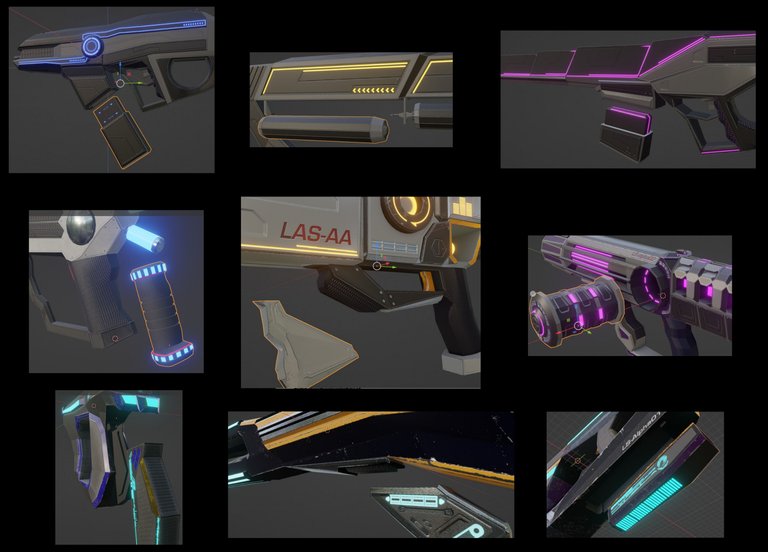 Images taken from our private Sneak-Peek channel on Discord


Anyone can access it by holding a Sneak Peek pass NFT.
We post our dev updates there about once a week. #transparency
---
LISTINGS
What else has been going on in the past few months...
We got listed in a few places:
 
+ Great support from the community - OCD contest by @acidyo
50 or so game reviews published on Hive. Amazing!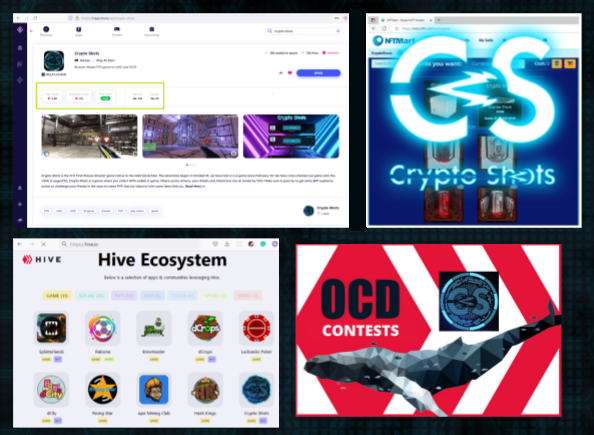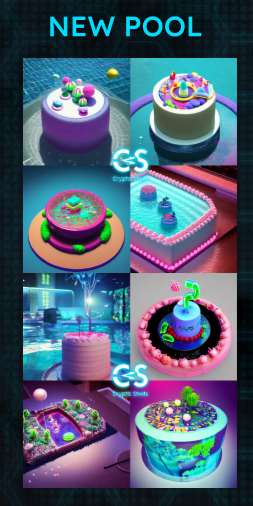 ---
PILLARS
We had to face 2 concerns:
Most P2E (Play To Earn) games are seen as elaborated Ponzi schemes and the house of cards stays up only if enough new players join the game and become exit liquidity for previous investors and players. It's not easy to create a sustainable tokenomics.

The bear market is not a time in which NFT pack sales and secondary fees from the NFT market can pay your bills.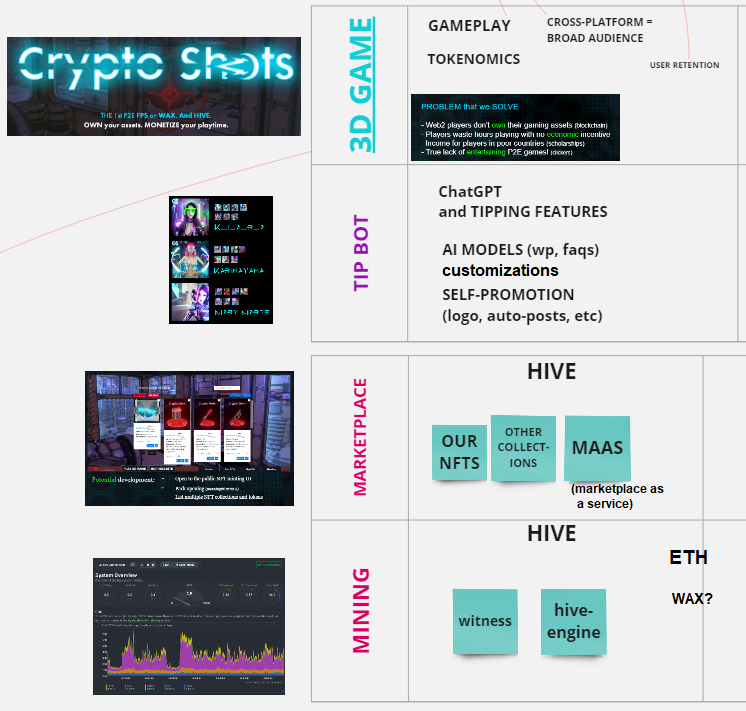 So, to sustain our project, we rolled up our sleeves and came up with more creative ways of generating revenue besides building on top of our 3D game and the tokens/NFTs around it.
First, towards the end of last year...
...we became a block producer for Hive and the HE side-chain
We are running the Crypto Shots witness
in my alt account @keys-defender.
If you want to vote for us because you think
we deserve to be above the 100th rank... 👇
vote.hive.uno/@keys-defender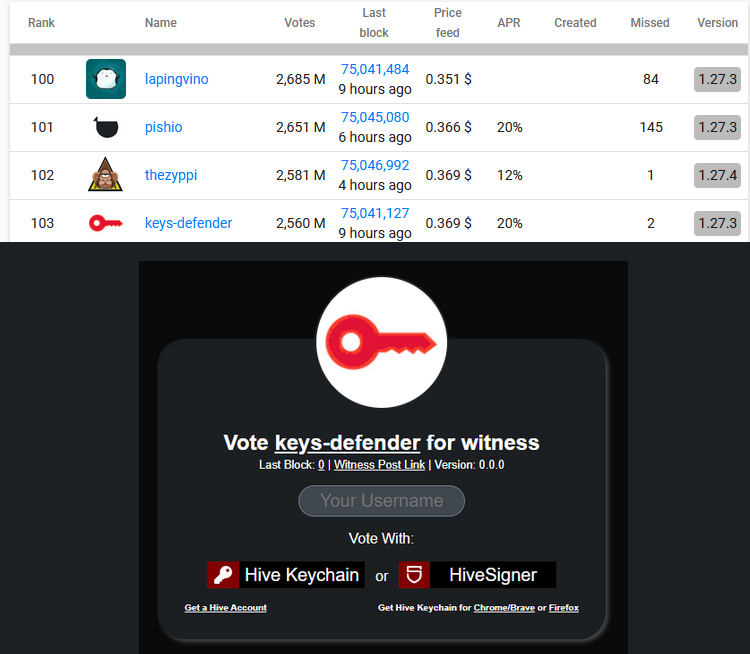 We also plan on starting
to "mine" on other chains too.
ETH may be first (32 ETH stake)
and eventually we could partner
up with a Wax guild and run a node
there too (more expensive).
 
#AI TIPPING BOT
Last but not least, we followed the trend and started playing with ChatGPT.
We were quite impressed with it, so…
I developed a ChatGPT-powered Discord bot that can be used also to tip HIVE (and WAX) tokens.
Why you may want it in your server 👇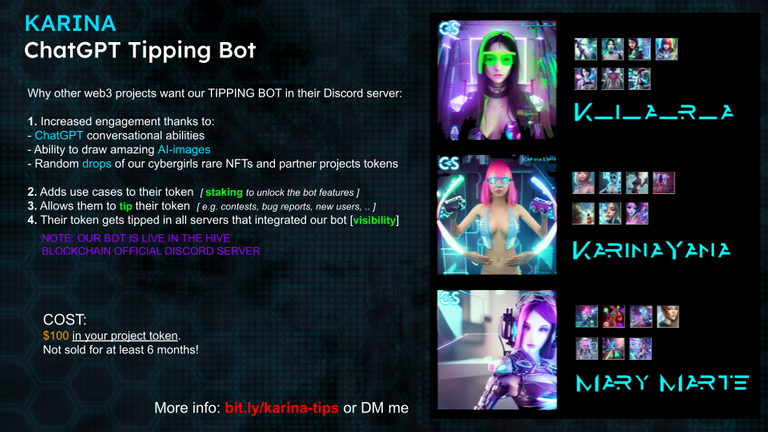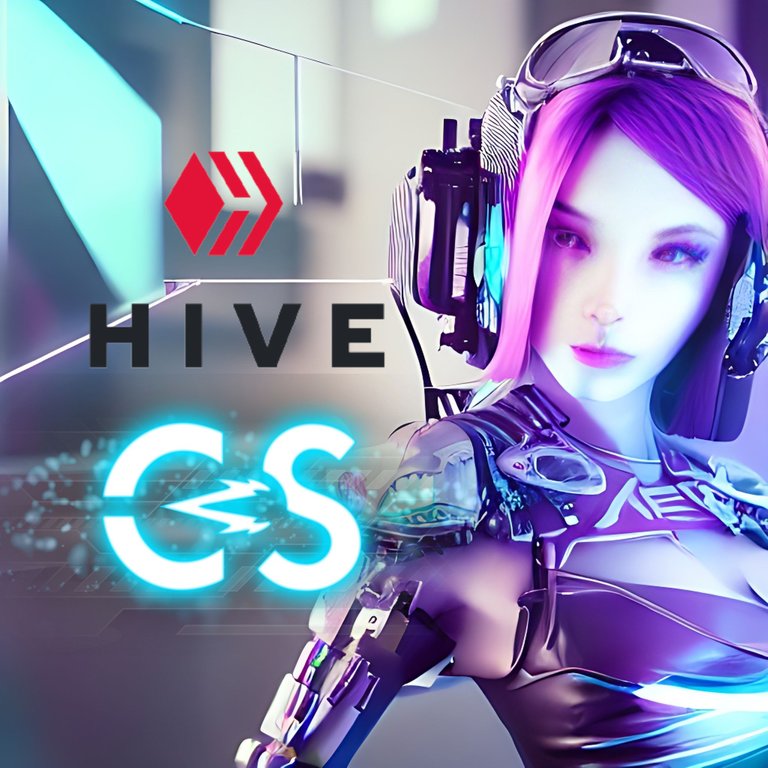 It's currently leveraging GPT 3.5 tech, and soon we'll migrate it to 4.0 which is even more powerful.
By know you should know that it may take us a bit, but we keep our word on the features we promise 😉
I have lots of future development plans for this bot! The one I like the most is that project owners will eventually be able to feed it their FAQs and WP.
🤯
Check out our old post for more info - eg. utility of the Cybergirl NFTs
 
#MARKETPLACE AS A SERVICE
More recently, I improved our Hive NFTs marketplace, the go-to place for our players to buy/sell their gaming assets.
We are now in a position to be able to provide it as a service to third parties! 🥳
So if you're launching a game on Hive and you want to add your collection to our marketplace; or if you want to have, out-of-the-box, your marketplace hosted by us, contact us and we'll make that happen! 😎
COST: 50% split on trading fees plus upfront fee or project equity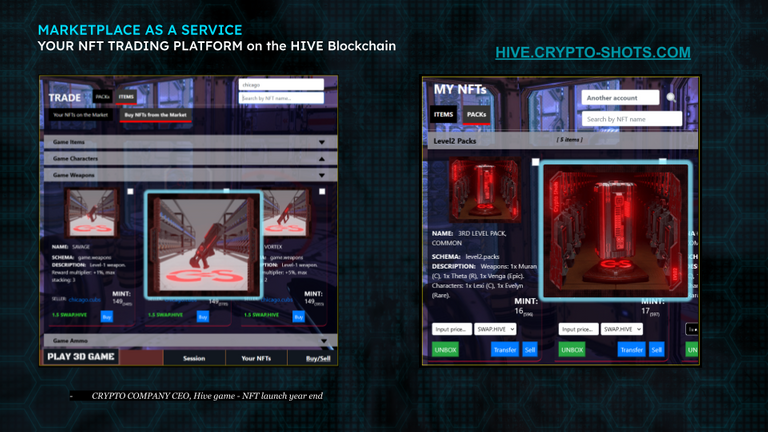 We also plan on increasing revenue through:
ads, PVP skins, 3D printed merch, art sales, and much more!
                                                                                                               Or we could just have accepted a 3M offer from a sketchy VC, right? 🙃
---
[ WHAT WE DELIVERED, WHAT'S NEXT ]
 
---
GIVEAWAY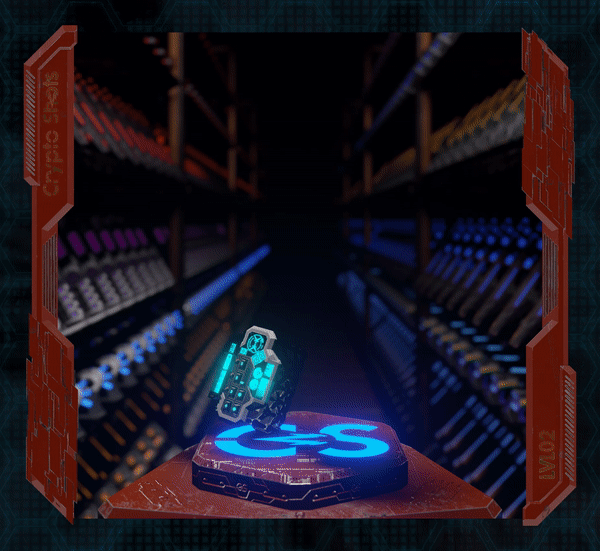 10 random rebloggers will also win a 3rd level shield!
( both shields = PVP alpha access 05/31! ) 🔥
 
Thanks for reading!
Votes and reblogs are appreciated.
---
---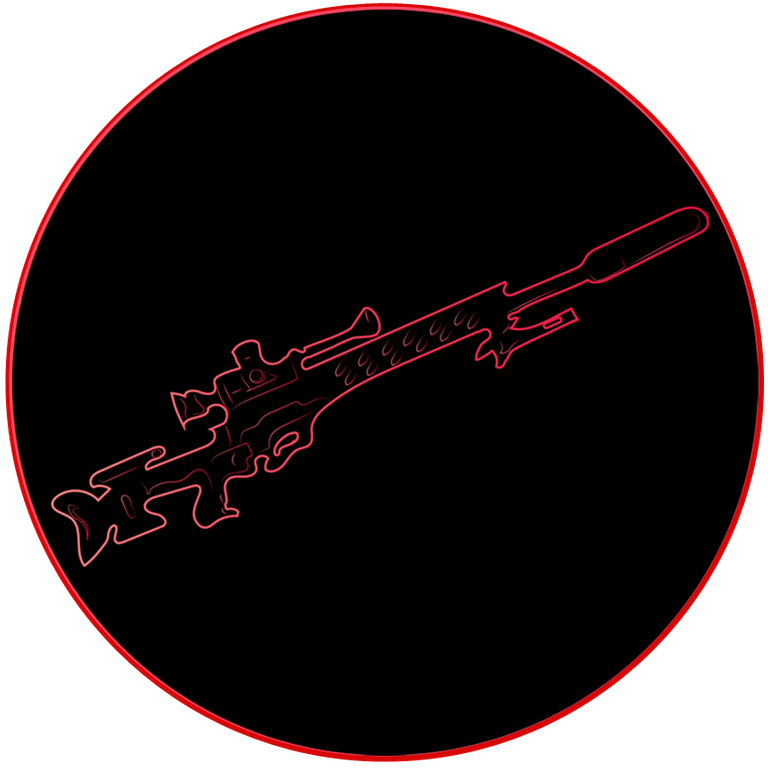 sniper (@gaottantacinque)
& the Crypto Shots team

---
Want to see the game catch up more on the HIVE side?
Show us your support!  Get our packs,
auto-vote our posts, or vote our witness! 😎 👉
---
---